Bollywood Tourism: Real Life Experience of Reel Life
Published on 17 Nov 2023,

9:49 am IST

6 minutes read
Highlights
Bollywood Tourism is the latest craze in City of Dreams - Mumbai
Maharashtra Tourism has been marketing it aggressively to woo tourists
Tourism packages offer an immersive experience through the corridors of Indian cinema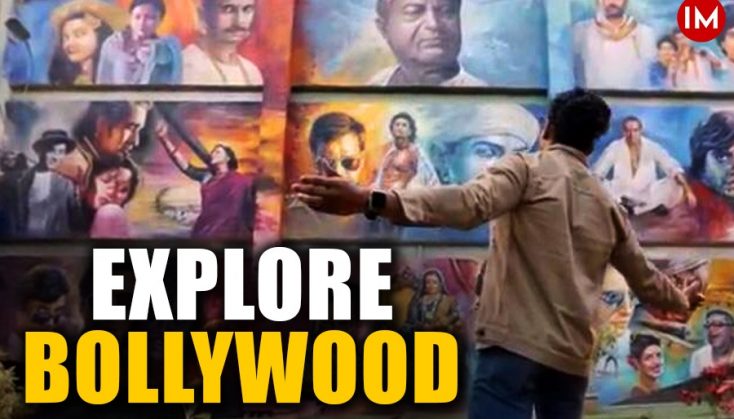 Bollywood, the name that has enchanted people in India and abroad with its movies and film stars for ages, is now a major thrust of Maharashtra tourism. Cinema is an integral part of the average Indian who loves to take a vicarious ride into the vibrant world of emotions and expressions, of adventures and fantasies, of expectations and realities, and of dreams and realisations.
To cash in on the Bollywood craze among both the movie buffs and the general public, the Maharashtra tourism department decided to launch Bollywood tourism with many theme oriented steps to boost it.
Indian Masterminds spoke to Director of Maharashtra Tourism, Mr. B N Patil, a 2014-batch IAS officer, to get more details.
AN ODYSSEY OF INDIAN CINEMA
In Pedder Road, Mumbai, is India's sole cinema museum, offering an immersive journey through over a century of Indian cinema history. It traces the evolution of Indian cinema from its inception to contemporary marvels.
The National Museum of Indian Cinema encapsulates the world of Indian movies, from Bollywood superstars to the glitz of Bombay, vintage film equipment to modern 3D cinema, and timeless melodies to contemporary music.
The museum was established with an aim to showcase the rich cinematic history of India as well as to encapsulate socio-cultural history of India as revealed through the evolution of motion-pictures.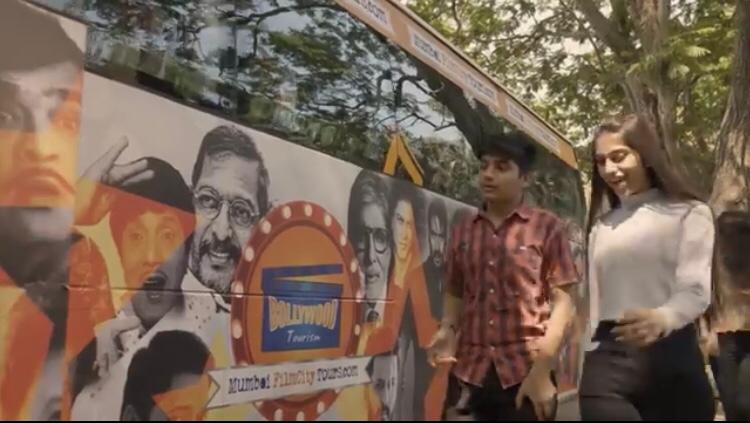 MoU SIGNED
A MoU was signed this year between the Directorate of Tourism (DoT), Maharashtra, and the National Film Development Corporation Limited (NFDC). The primary purpose of this MoU is to boost tourism in Mumbai, attract visitors, and promote the National Museum of Indian Cinema as a tourist destination.
"The collaboration aims to enhance tourism in Mumbai by developing attractive tour packages, coordinating promotional campaigns, and organizing Bollywood related events and conferences to attract visitors," Dr. B N Patil said.
The curates unique experiential tour packages will offer a walk through the Cinema Era, and for this, a cooperative venture has been established with StarCraft Manoranjan Pvt. Ltd. with the aim of promoting Bollywood tourism through inclusive 'City Tour' packages.
"The primary objective is to enhance the tourism experience in Maharashtra by providing entertainment to visitors at various locations within and outside Mumbai," Dr. Patil said.
Besides the cinema museum, the 'City Tour' encompasses a diverse array of attractions, including the Gateway of India, Asiatic Library, the heritage CSMT Station, and visits to film celebrity residences like Shahrukh Khan's house – Mannat, Salman Khan's apartment – Galaxy, Amitabh Bachchan's house – Jalsa, and the hub of cinestars – Lokhandwala and Film City.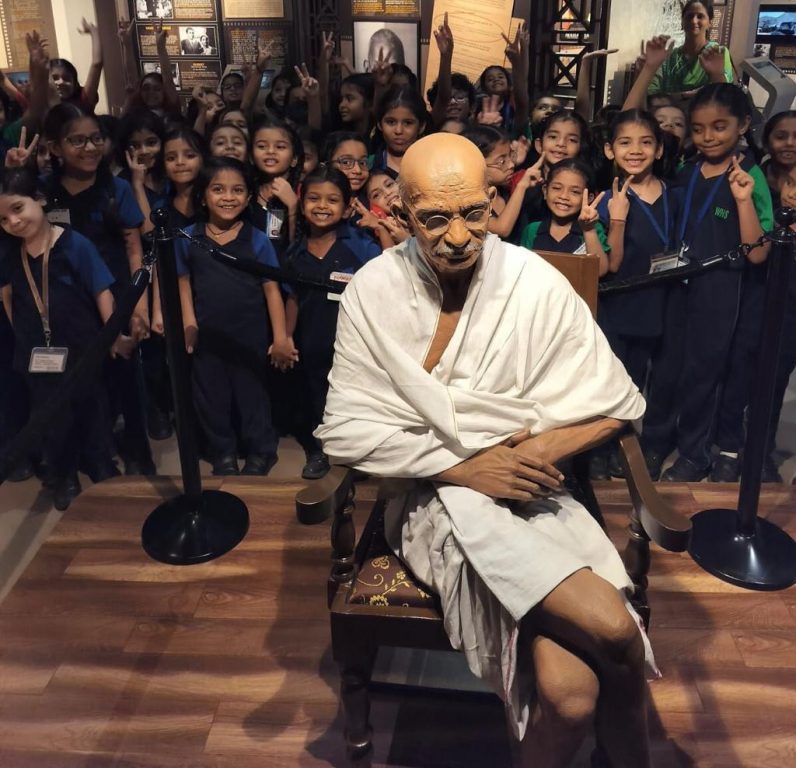 WHAT TO EXPECT IN THE MUSEUM
"It is a monument that celebrates the world of Indian motion pictures. A visit to the cinema museum will transport you into a world of fantasies and will ignite your imagination," said Dr. Patil.
Indian cinema's inception and progress happened almost alongside the world cinema. Indian artists and filmmakers quickly adapted to the new innovations and ideas, thus keeping Indian Cinema at par with Global Cinema, and this journey is spectacularly portrayed at the museum.
It is the only cinema museum in India that takes visitors on an absorbing journey of more than a century of Indian Cinema in a storytelling mode with the help of artefacts, visuals, music, and graphics. The museum is housed in two buildings, which are a combination of traditional heritage and fascinating modernity.
The museum also provides guided tours for the visitors on the ticket. Activities include:
Chronicles of Timeless Treasures
Under the National Film Heritage Mission, NFDC – National Film Archive of India undertakes restoration of old classic films. As part of this initiative, every Saturday, the museum conducts screenings at the NMIC Auditorium of these restored classics across various genres at 4 pm.
Panorama of Indian Cinema
As part of this initiative, workshops are conducted for students which are aimed at giving them an insider view into the world of cinema. The participants get the opportunity to learn from experienced professionals in the field about various areas of mass media and are also awarded with participation certificates.
This year at IFFI -Goa, the National Museum of Indian Cinema will be representing the rich history of Indian Cinema. Additionally from 1-15 December 2023, the NMIC will be hosting an exhibition in collaboration with Casa de la India on Carlos Saura, the Spanish film director, writer and photographer.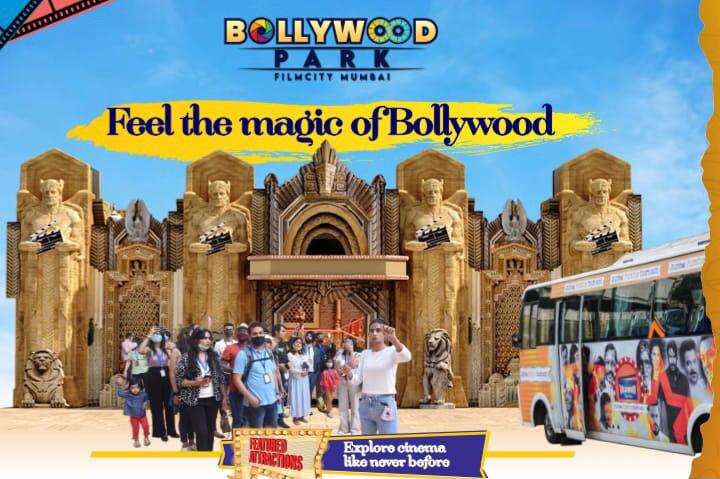 BOLLYWOOD PARK
Bollywood Park in Mumbai's Film City in Goregaon is another attraction laid out for tourists. It includes a guided tour through the Film City where visitors are taken to the famous locations inside, to get a feel of what's cinema life is like.
Besides getting acquainted with the history of Indian cinema, they can visit the film sets and walk around the pre design sets like Raj Mahal, Court, Dort Caves etc., irrespective of whether shooting is going on or not. If they are lucky, they will get to see actual shooting of their favourite heroes. Otherwise they will have to make do with the duplicates of the Bollywood stars, who will readily pose for pictures.
For the selfie lovers, there are many selfie points and also wax statues of their favourite Bollywood celebrities to pose with.
Besides this, visitors can also experience post production activities, visualise the reel attraction in Foley effects and chroma shoot, and also avail an opportunity to sing in a proper singing and dubbing studio. There is also 7D visual simulation and facilities for special days celebration like birthdays and anniversaries. An Indian Army themed cafeteria also awaits visitors for satiating their hunger pangs and cravings.
MUCH NEEDED BOOST
Post pandemic, Bollywood was seen struggling to revive its dominance in the cinema world. The 'boycott trend', too, had affected movie makers and actors' morale as did the many allegations raised by some people against them. This and unionisation, where unions do not let 'outsiders' who are not members get work in Bollywood, bled film producers dry, who started preferring outdoor shootings in exotic locales rather than the film city in its doorstep.
Hence, Maharashtra tourism department's push for Bollywood tourism has come just at the right time, as mega blockbusters like Pathaan, Jawaan and the Diwali release Tiger 3 have managed to pull in the crowds into the theatres.
PREVIOUS STORY

IPS Nidhin Valsan Honored for Exemplary Leaders...

NEXT STORY

Maharashtra: IAS Deepak Ramchandra Taware Made ...