Tuticorin Transgenders Provided Steady Income And Dignity
Published on 23 Nov 2020,

3:15 pm IST

4 minutes read
Highlights
In a first of its kind initiative in the country, then DC Tuticorin Mr. Sandeep Nanduri provided a regular source of income for this community .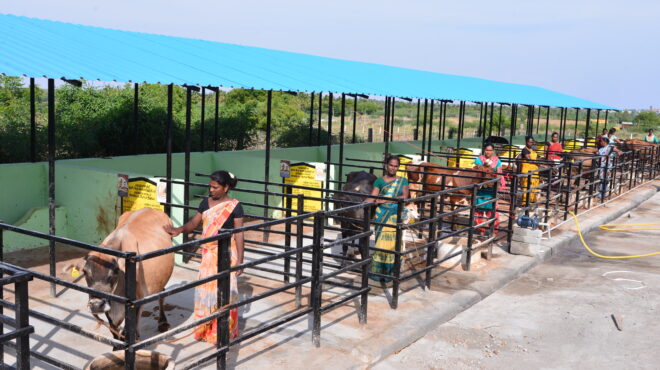 Creating livelihood for the transgenders of Tuticorin
First image that comes to mind of a Transgender is of eunuchs coaxing people at road crossings, markets, homes to part with some money. The coaxing turns into extorting at times of celebrations like birth, marriage, etc. This common sight is soon going to be a rarity in Tuticorin. This "Sea Gateway of Tamil Nadu" known so far for its pearl fishing and shipbuilding industry, is getting recognition for providing honorable alternative employment to the community. And the man behind the idea and its execution is former District Collector, Mr. Sandeep Nanduri.
Under his guidance, the district administration has formed a first-ever "Transgenders Cooperative Milk Producers Society". During his 2.5 years tenure as Tuticorin Collector, Mr. Nanduri not only made the district bag the National Water Awards but has also provided self-employment to the disabled and the transgender community.
INTRODUCING & IMPLEMENTING THE INNOVATIVE INITIATIVE
Mr. Nanduri told Indian Masterminds, "There are 201 transgenders in Thoothukudi (another name for Tuticorin), out of which 30 benefitted under our initiative. In our district along with the house-site Patta (land ownership documents), we have also provided them a dairy farm by utilizing various government schemes. This has not only empowered them but also created a steady and sustainable revenue stream."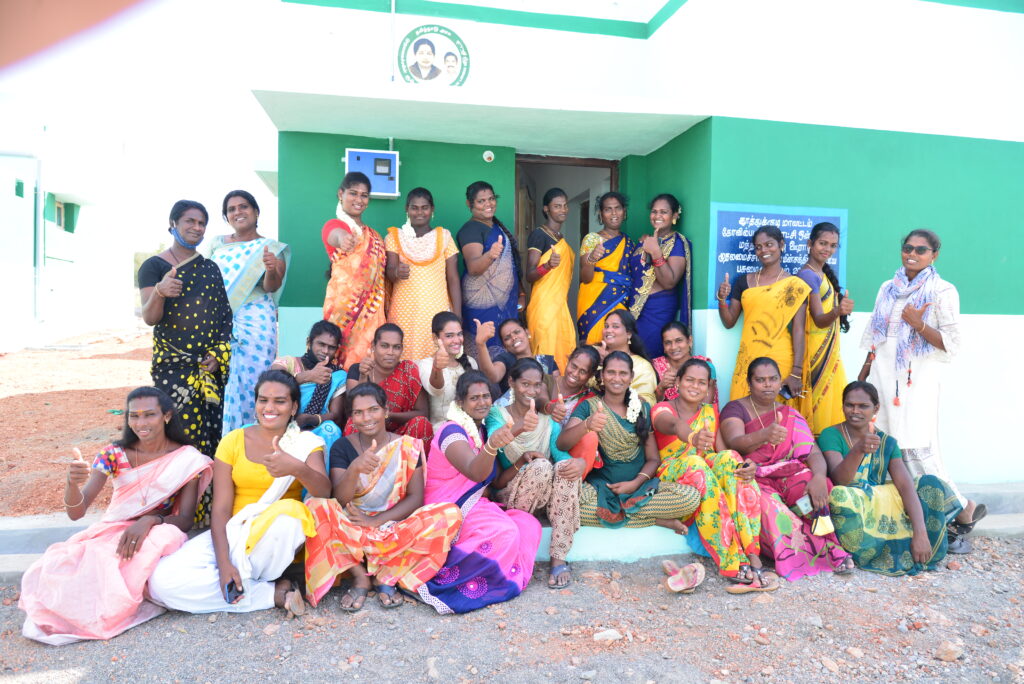 This project worth Rs 1.75 crores was successfully executed through the convergence of schemes like MGNREGA, Skill-India Mission, CM Green-House Scheme, District Mineral Trust Funds, Cooperative Loans, etc. to create a sustainable business model. It proved that individual schemes can be converged for building institutions and the greater good of society.
The transgenders of Kovilpatti Taluk, facing issues like discrimination, unwanted attention, lack of employment opportunities, physical abuse, harassment, and exploitation, requested the Collector, for the land ownership documents in 2019.
Mr. Nanduri came up with a unique idea of developing an "Integrated residential colony cum Dairy Farm" for them. At first, they were given land documents of Mandithopu Village under the "Free House Site Patta Scheme for the Landless Poor". After this, were have sanctioned a new house under the "CM Solar Powered Green House Scheme" worth Rs 3 Lakhs.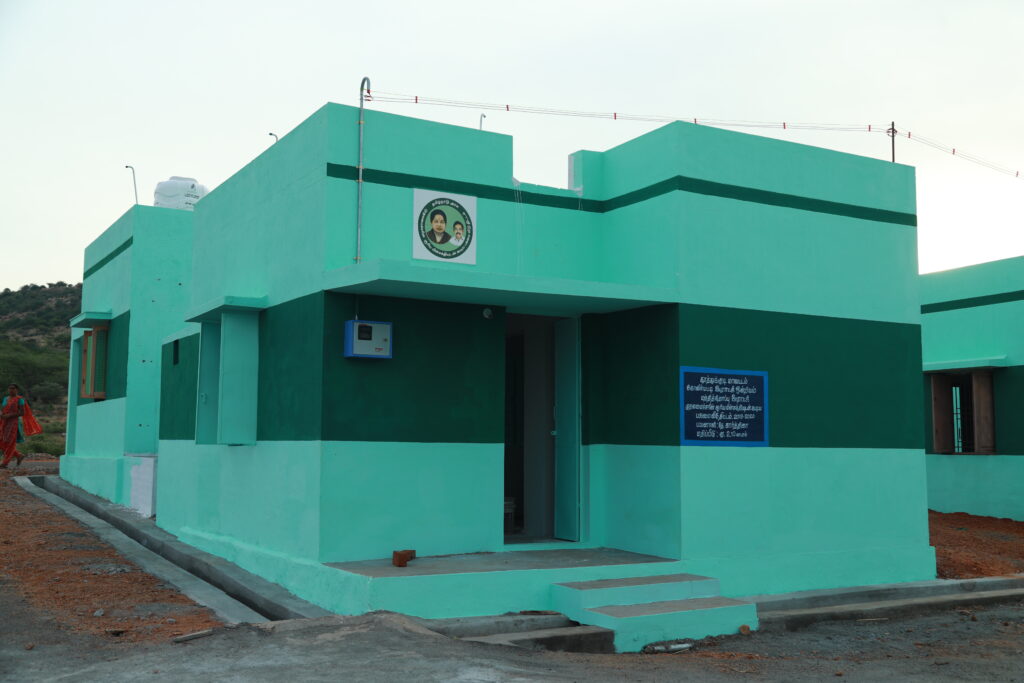 GOVERNMENT SCHEMES UTILISED
Under the 'Skill India Scheme' they got enrolled in dairy farming skill development program through which they improved their skills in the aspect of dairy farming and cow maintenance. To create livelihood, the district also granted each one of them a loan of Rs. 40,500 from the central cooperative bank which was used to buy milch cows.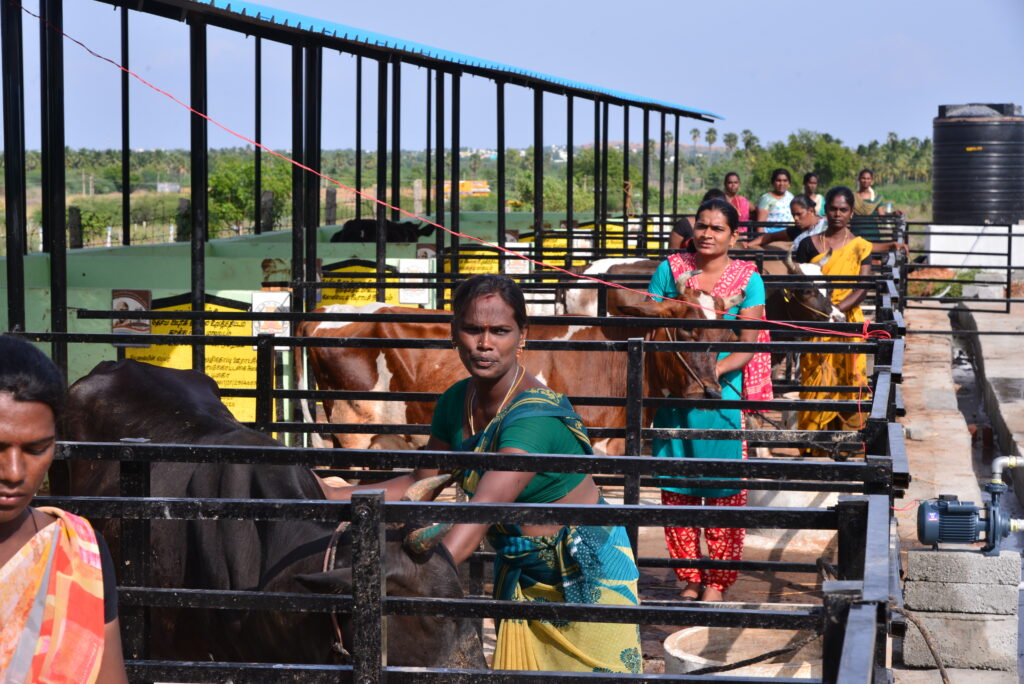 A special coordination committee headed by the District Collector was formed with all stakeholders as members to ensure smooth coordination and convergence. The revenue and rural development departments worked together and ensured that the site identification, handing over of house sites and work order for new house construction was completed on the same day.
A pert chart with clear timelines for various activities was made and each department was monitored. The skill development training, sanctioning of loans, and formation of Milk Producers Society was done parallelly so as to finish the project in time.
JOBS PROVIDED DURING LOCKDOWN
The initiative was carried out during the lockdown and has created an impact within the backward communities. Some of the benefits resulting from this initiative are the empowerment of the transgenders as these 30 stakeholders now stand as a role model for their community.
The regular stream of income-generating from the successful dairy farm has made them more empowered. Secondly, skill development training helped them in gaining self-confidence and become self-reliant.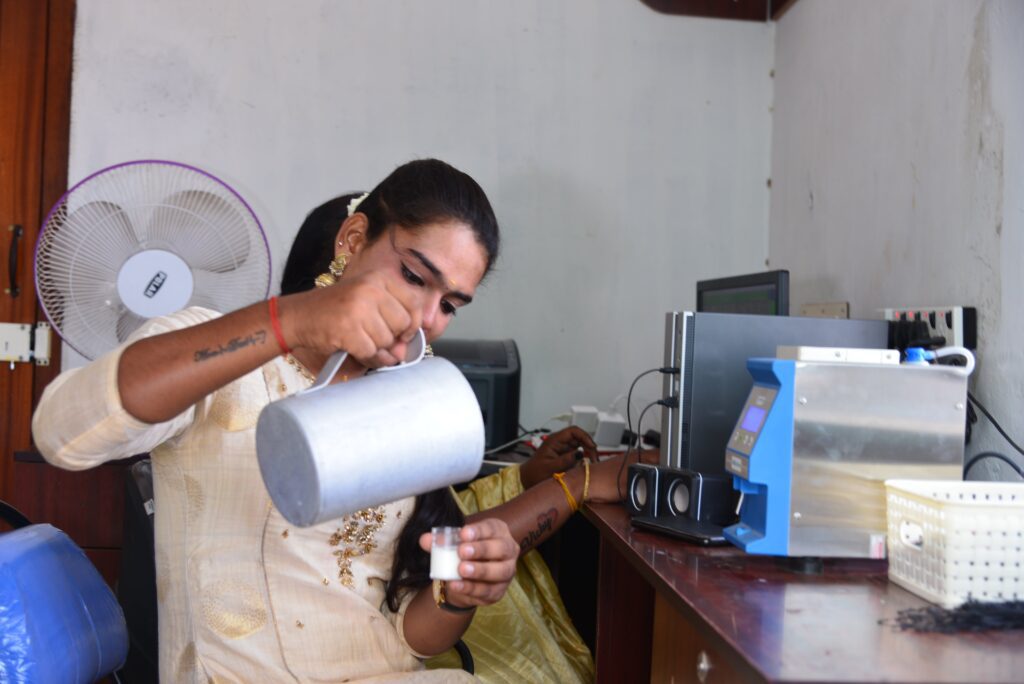 IMPACT OF THE INITIATIVE
The society produces 300 liters of milk daily. The milk is picked on the doorstep by Aavin, a Tamil Nadu-based milk producer's union. Each member of society earns around Rs 8000 per month, in the process. They are now scaling the business by applying for more loans to buy another set of 30 cows.
The society has a monthly turnover of Rs 3 lakhs. Inspired by their success, many transgenders, differently-abled persons, Narikuravars (Gypsy Community) too have approached the district administration to create similar projects and empower them. A colony for the differently-abled is coming up next to this site.
This initiative is the first of its kind in India and will serve as a role model for other vulnerable groups in the country.
PREVIOUS STORY

More than 10 % officer trainees test positive f...

NEXT STORY

Haryana : 34 IAS, 2 IPS officers transferred am...