Selling Art In The Times Of COVID 19
Published on 12 Sep 2020,

5:41 pm IST

5 minutes read
Highlights
This IAS officer in Bihar has been setting many examples. From using the age-old `Mithila' Art on face-masks to generate employment for the people to using `boat ambulances' for the corona patients, he has provided assistance to a large number of people.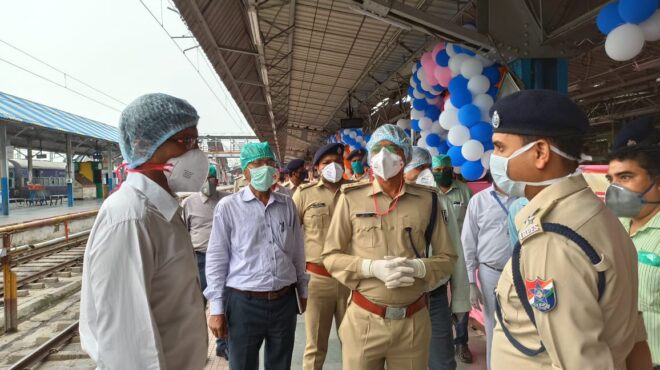 Mr. Thiyagarajan SM, DM Darbhanga welcomes migrant students by presenting Mithila masks (Photo Courtesy: Twitter)
With COVID 19 pandemic striking all across India, people started facing a lot of difficulties. One direct result was the rapid increase in job losses among the youth. It is estimated that as many as 41 lakh people suffered .job losses and unemployment due to the pandemic. However, during this unprecedented time, some civil servants rose to the occasion and started helping the needy by their novel approach to the mounting challenges.
Among such bureaucrats is a 2011-batch IAS officer Mr. Thiyagarajan SM. This remarkable man has not only been in the limelight for initiating a maternal health monitoring app, but also for providing livelihood to the skilled `Madhubani' artists by enabling them to create the art, and highly sought after, 'Mithila masks' in the Darbhanga district of Bihar.
An Offering Of Mithila Masks
During the nationwide lockdown in India, when the migrants and students were returning back to their hometowns, Mr. Thiyagarajan SM decided to welcome them mask adorned with Mithila art. This was not only meant for the protection of students during COVID 19 but also to promote and generate employment to the `Madhubani' artists who had made these masks.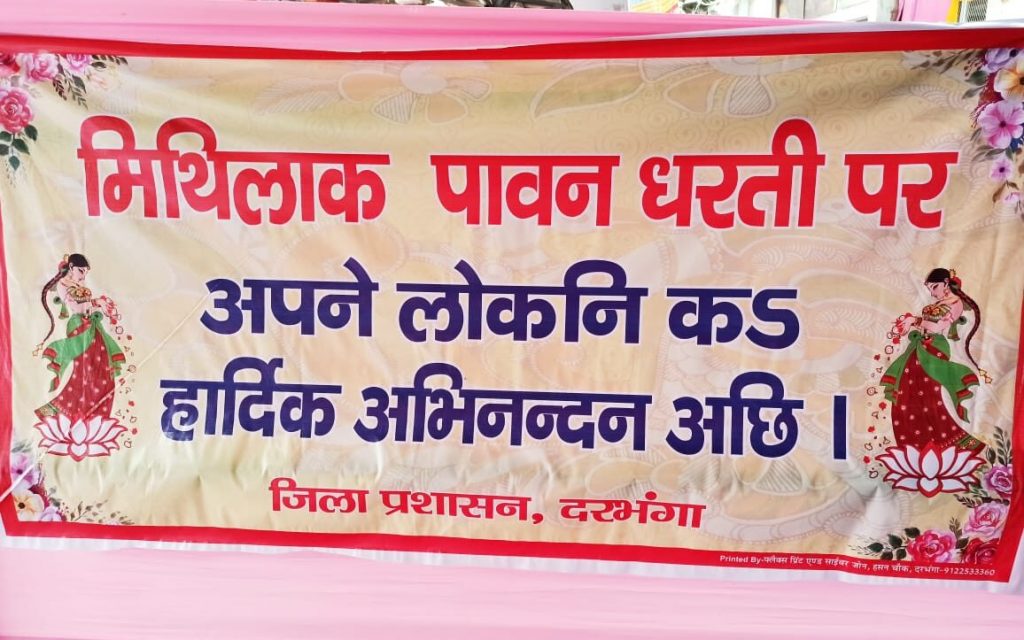 Mr. Thiyagarajan ordered around 1000 such masks from Shatakshi Creations proprietor Asha Jha, who is also a National Award winner in Madhubani Art. Within a period of five days, she made the delivery to the DM. The students who were studying in Kota, Rajasthan, and the migrant workers from Thrissur in Kerala were accorded with a warm welcome by Mr. Thiyagarajan SM and other police officials.
Connecting Skilled Artists With E-Commerce Giant Amazon
Apart from this, Mr. Thiyagarajan is also helping in finding skilled artists, mostly women, and providing them with a platform where they can earn a livelihood. In conversation with the Indian Masterminds, he said "We firstly connected with people like Asha Jha who have been awarded for their exemplary work in Mithila painting. They further connected us with people who were talented but did not have a platform to earn. This is how we traced such artists and started working in promoting their work outside Darbhanga."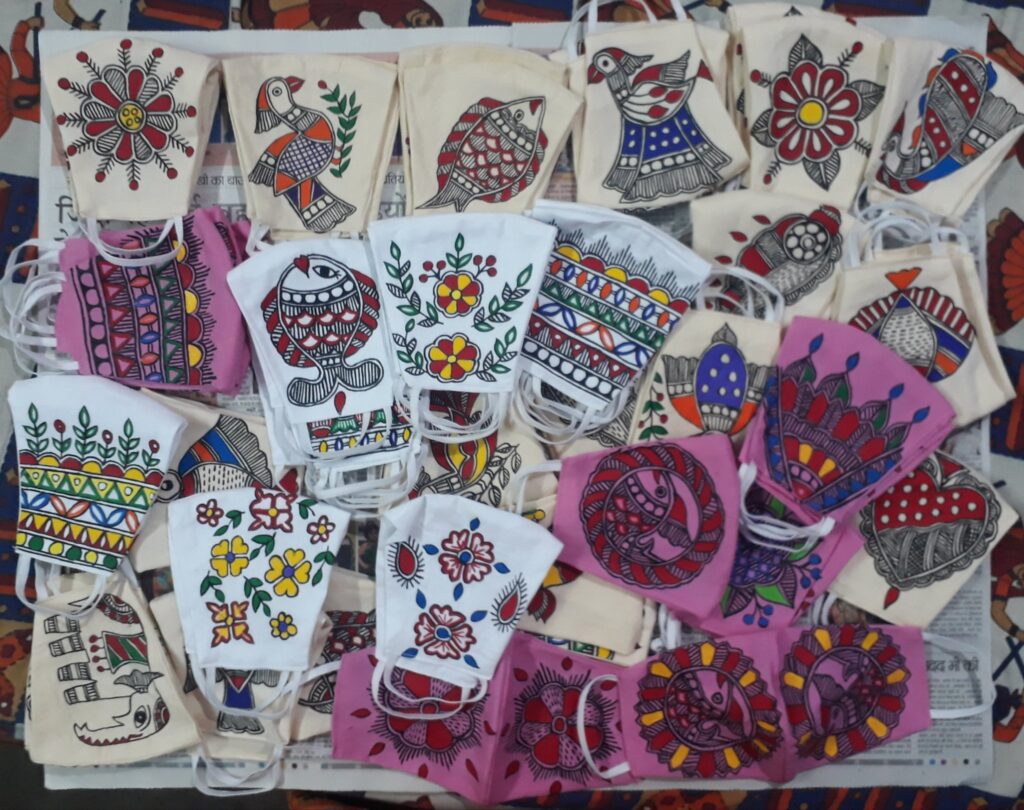 "After we got a list of people involved in making the exquisite Mithila masks, we formed groups of these skilled artists in the District Innovation Fund, where they started preparing masks which were initially sold locally. But then to scale up the demand for the product we tagged them with the e-commerce giant Amazon. We brought Amazon to the table and asked them to feature the work of these skilled artists on their platform. They were also very happy to contribute in the process", he added.
Soon the demand for the masks started increasing and people from all over the country began appreciating and buying the product. Not only in India, but the craze of these Mithila masks spread outside the country. Many local institutions and self-help groups also contributed to the process
While the single-layered mask was being sold at Rs 120 to 150 and the three-layered-mask at Rs 250 in India, it found a handsome price of Rs 699 on the e-commerce website Amazon. "The artisans were paid according to the sales of the product and overall, it was a profitable project as the demand of the masks was very high," Mr. Thiyagarajan said.
Introducing Boat Ambulances During Floods In Bihar
Mr. Thiyagarajan SM has turned out to be a real corona warrior during this extraordinary time as he has taken initiatives that have been very useful and highly appreciated by others. Among such initiatives was the launch of 'boat ambulances' when Bihar was suffering from a double whammy of COVID as well as the floods.
Mr. Thiyagarajan told Indian Masterminds, said "The boat ambulances were launched when the floods were ravaging parts of Bihar. It was mainly launched to transport the COVID patients to the nearby hospitals, for taking COVID samples and to treat people who were affected in flood-prone areas."
"A team of doctors and staff used to visit the patients, treat them, and used to collect samples from them. In serious conditions, they used to take the patient to nearby hospitals. We used to get a lot of phone calls from various people and information about the needy from various sources. This is how we used to connect to people who required help during that time", he added.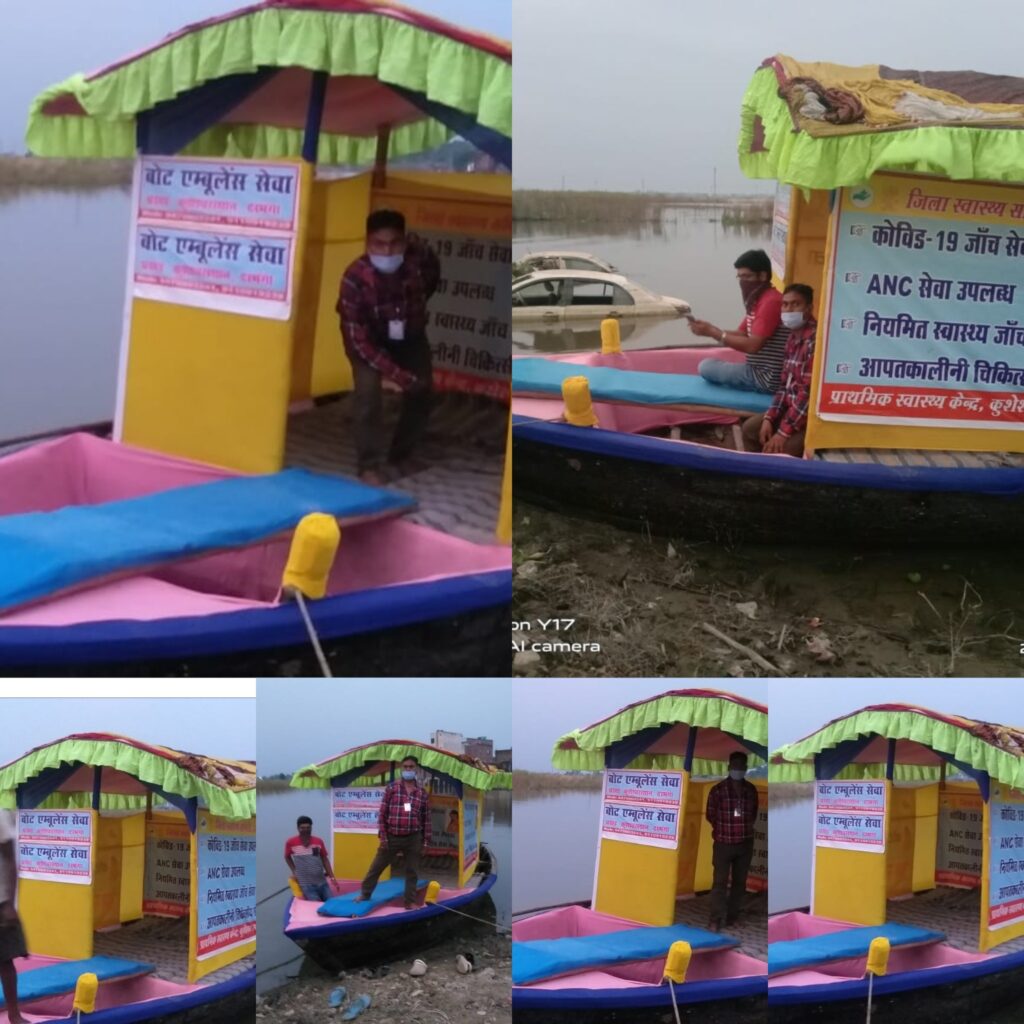 This initiative was again a success for the DM as well as the people, as it saved a lot of lives. It was also replicated in other parts of Bihar which turned out to be a major source for providing help to the public.
In just nine years of service Mr, Thiyagarajan SM has set an example for other civil servants, by his innovative initiatives and the will to serve the public.