No Self Promotion, Publicity Is To Promote Transparency in Governance, Says Social Media Star IAS Deepak Rawat 
Published on 17 Mar 2023,

9:10 am IST

4 minutes read
Highlights
Mr. Deepak Rawat is a 2007-batch IAS of Uttarakhand cadre currently serving as Commissioner of Kumaon.
He is known for his inspections and putting the videos on social media platforms
Most of his videos garner hits in millions, making him a social media rockstar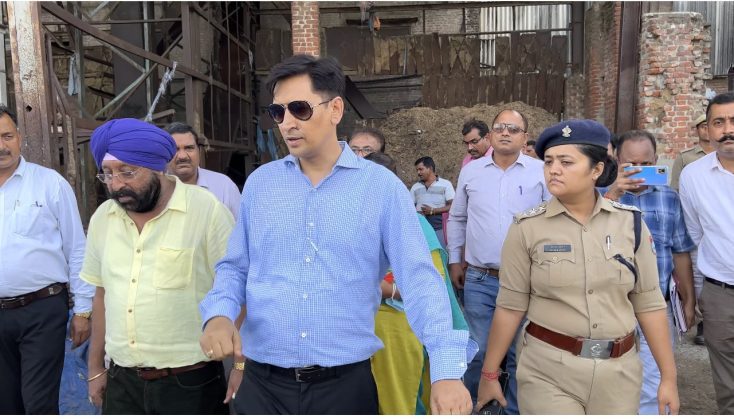 Mr. Deepak Rawat on his way to Bajpur Cooperative Sugar factory
IAS officer Deepak Rawat is a social media sensation. A 2007-batch officer currently serving as Commissioner of Kumaon division is very popular for his inspections often streamed live on social media. Sometimes he raids encroachers, sometimes his team and sometimes he does quality control on roads. A look at his social media timeline testifies that he is a 'man of action'.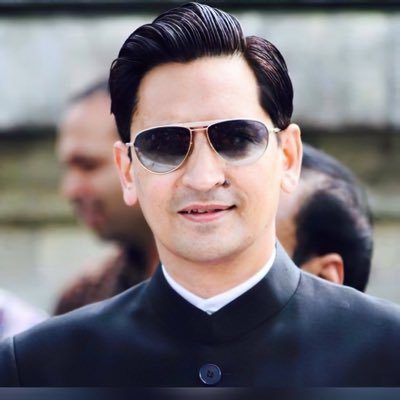 Though he has lot of admirers, he also faces criticism for his working style and blowing his own trumpet. Even a section of his colleagues say he keeps on showcasing his own work and works more for the publicity.
Indian Masterminds spoke to Mr. Rawat to find out the truth. Why Mr. Rawat is doing to attract such bouquets and brickbats? Mr. Rawat says the public has every right to know what is happening in the government and how governance is delivered. When under the RTI act they can find out anything, isn't it is better to self-disclose everything? In an exclusive conversation with Indian Masterminds, Mr. Rawat shared his thoughts on power of social media and public scrutiny.
ENSURING PUBLIC SCRUTINY
Before taking over as Kumaon Commissioner, Mr. Rawat has served on many important positions including MD, Power Transmission Corporation of Uttarakhand (PTCUL); Director, Energy Corporation (Uttarakhand) besides DM of Bageshwar, Nanital and Haridwar districts. As DM, Haridwar, he conducted the Mahakumbh in 2021 when – at the height of Covid pandemic – approx. one crore people from across the globe descended there for a dip in holy Ganges. His Haridwar stint has been very popular and his inspection videos garnered truckloads of views on social media.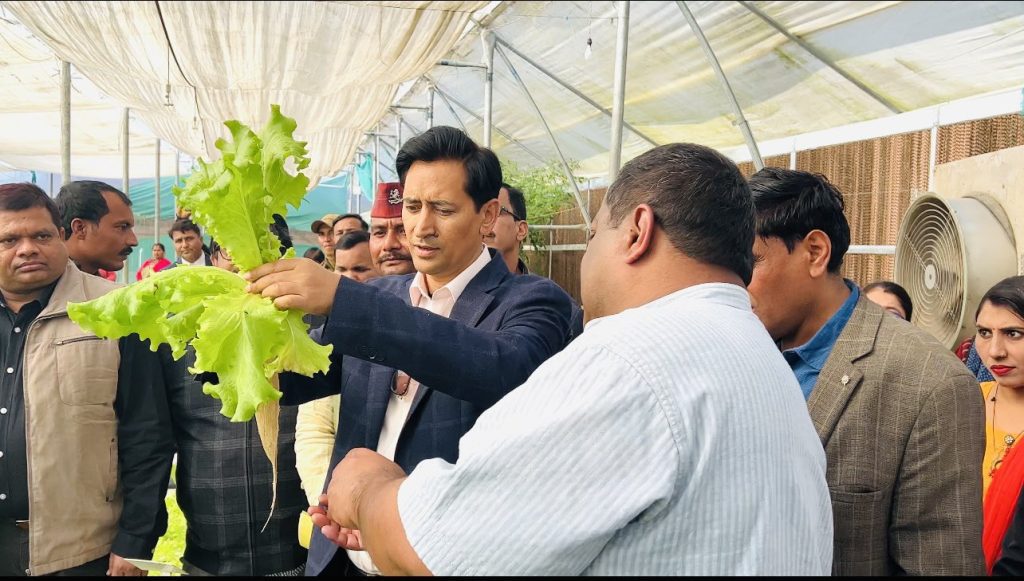 He takes the criticism with a straight face, "Inspection is part of my job. I have been doing this since my time in Bageshwar. Media already used to cover all those, which is duty. We are public servant and everything we do is for public. So, why not put everything in public domain. Now, whenever I receive any complaint of wrong doings and I have to visit the site, I ensure that it is done in front of media and public."
Mr Rawat firmly believes that there is no need to hide any government work. Public has the right to know the quality of work government is providing. If things are in public domain then it better for everyone. It increases public scrutiny and in democracy no tool is more powerful than the public.
He also emphasizes that he allows everyone & anyone to record his as he is not doing anything wrong. "I am not scared to put my work in front of public eyes", said Mr. Rawat.
SOCIAL MEDIA IS A POWERFUL TOOL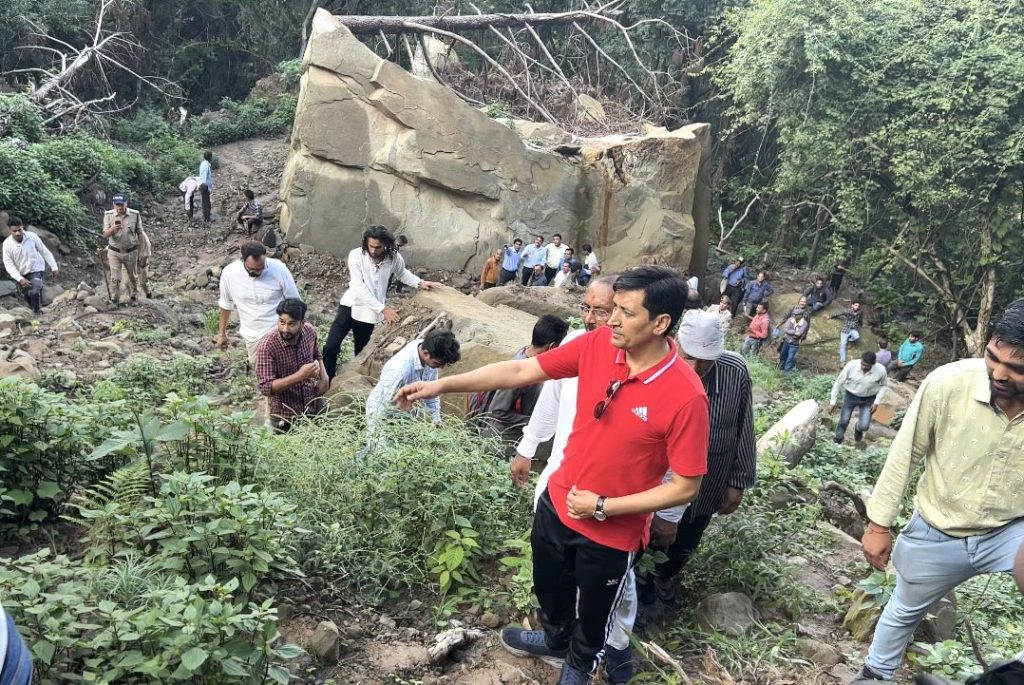 The officer has made his phone number public on social media. Everybody can reach out to him on phone or on social media with their problems. According to Mr. Rawat it is a great medium engage with the public. He started using social media aggressively from 2014 onwards when he was DM, Nainital. He has solved innumerable problems because he could get first hand information. "I realized the potential of social media and I started leveraging it for larger public good. Everyday hundreds of complaints reach my inbox. People in need tag me on social media. This is the fastest way to reach me. There is an added advantage in my method. People can watch how am I acting on their grievances. I believe in complete transparency in governance", said Mr. Rawat.
SPAWNED FANCLUBS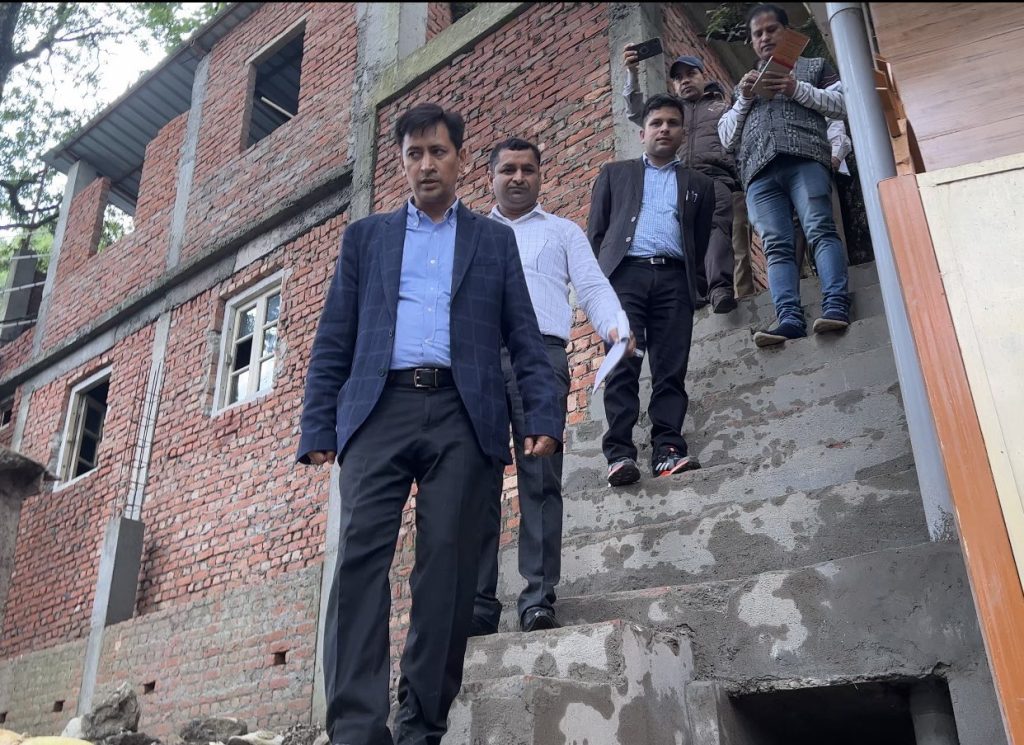 Mr Rawat says he does own and operate his social media handles. But, a YouTube channel having a repository of his 'inspection videos' isn't owned by him. Some people have formed a Deepak Rawat Fanclub and they upload all videos featuring him on this channel.
EVERY DAY IS SATISFACTORY
Asked about the most satisfying incident during his administrative job, he says there is not one. During every Janta Milan he listens to lot of people's issues and tries to solve each one of them. "Solving every single problem is important to me." Few days back he saw a family and a taxi driver arguing over fare. He realized that the taxi driver was demanding way more than the actual rate. Mr Rawat warned the driver that action will be taken against him if he didn't follow the approved rate card. Finally, he took the family on reasonable price.
"This might sound trivial, but I feel good helping people. No matter how big or small", says Mr. Rawat. If a problem is outside his domain, he guides the complainant about the right procedure.
PREVIOUS STORY

12 Out of 20 IPS Officer From UP to be Sent on ...

NEXT STORY

IAS Saurabh Jassal Appointed as Special Secreta...