With Stage 4 Cancer, NITI Aayog Director Urvashi Prasad Balances Work and Dance Flawlessly
Published on 18 Jul 2023,

9:07 am IST

8 minutes read
Highlights
Her cancer was detected when it was in stage 4
It's a rare form of cancer called ALK-positive
She is a trained Salsa, Bachata and Belly dancer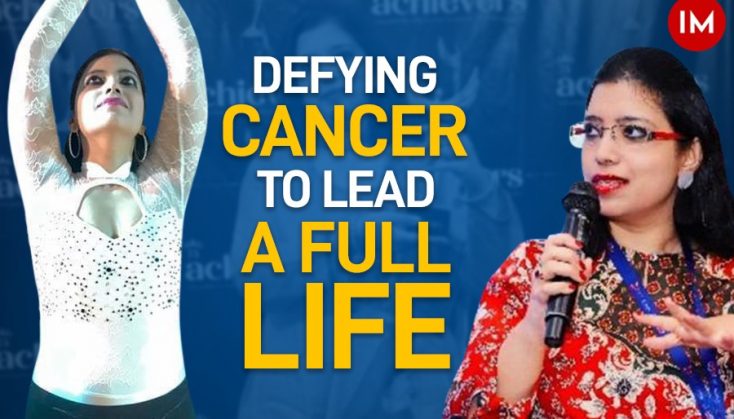 Ms. Urvashi Prasad was still grieving her father's death, when the news hit her that cancer has made itself at home in her body. Doctors told her she had Stage 4 ALK-positive cancer. Stage 4 meant that the cancer had already spread to other organs from the primary organ. And, from there, started her biggest battle in life – not just with cancer, but also with her body, mind, and emotions – to keep all fields of her life running smoothly.
As Director, NITI Aayog, Ms. Prasad has a lot on her hands. And going about them with strong drugs in her body is far from easy, as any cancer treatment weakens the body. While her body cries for rest and her mind worries constantly, her strong determination not to let the disease take control of her life keeps her going, as she dresses up and shows up for work every day and goes about discharging her duties diligently.
In an exclusive conversation with Indian Masterminds, Ms. Urvashi Prasad, Director, Niti Aayog, spoke about living with cancer, and life before it.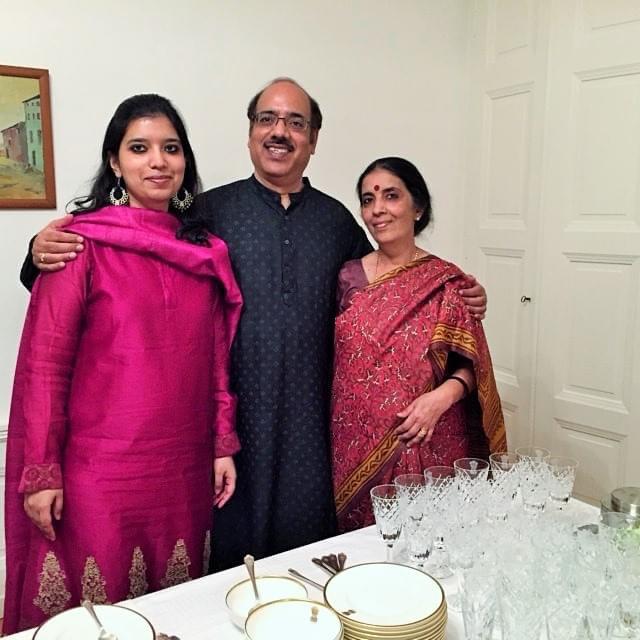 TRAUMA AFTER TRAUMA
Ms. Prasad comes from a family of public servants. Both her parents were IAS officers. Father Naresh Nandan Prasad was Assistant Director General at the World Intellectual Property Organisation in Geneva. Mother Anjali Prasad retired as India's Ambassador to the World Trade Organisation, Geneva.
It was her father who imbibed in her the values and qualities that have honed and refined her fighting spirit and surviving skills. Unfortunately, her father passed away two years back leaving a big vacuum in her life. It was very traumatic for her, and it seemed all her strength was getting drained away as she went into deep depression.
She said, "Losing someone who was my pillar of strength was the worst thing that could have happened to me. Trying to come to terms with it made me sick and I had to be hospitalised."
However, at her lowest, life sent another cruel shock her way. She started feeling more tired than usual and lost whatever appetite she was left with. At first, she attributed this to her depression, but, as the symptoms showed no signs of ceasing, she decided to consult doctors, who advised tests. After several rounds of hospitals, diagnostic centres, and a multitude of reports, the result that came was 'positive'. But, this 'positive' result brought a horribly negative news that left her absolutely stunned and in total disbelief! The result clearly mentioned that she had 4th stage ALK-positive cancer, a very rare type of cancer.
"That was tough. I was already in mental trauma because of my father's death. And, on top of that, I was suddenly facing this disease," Ms. Prasad said.
WHAT IS ALK-POSITIVE CANCER?
Discovered in 2007, ALK-positive cancer refers to the rearrangement of the EML4 gene and the ALK (anaplastic lymphoma kinase) gene in one's DNA, resulting in a fusion oncogene EML4-ALK. An oncogene is a gene that is mutated and may cause cancer cells. In cancer with an ALK rearrangement, part of the ALK gene is mutated, resulting in uncontrolled cell replication. This form of cancer occurs in humans mostly in the lungs, but it can also originate in other parts of the body.
In Ms. Prasad's case, by the time it was detected, the cancer had already spread to other organs from the primary organ. "The gene, ALK, remains switched off. But some trigger can switch it on. For many people, this cancer is metastatic at the discovery stage itself," she said, hinting at the possibility that the trauma of her father's demise could have been the 'trigger'.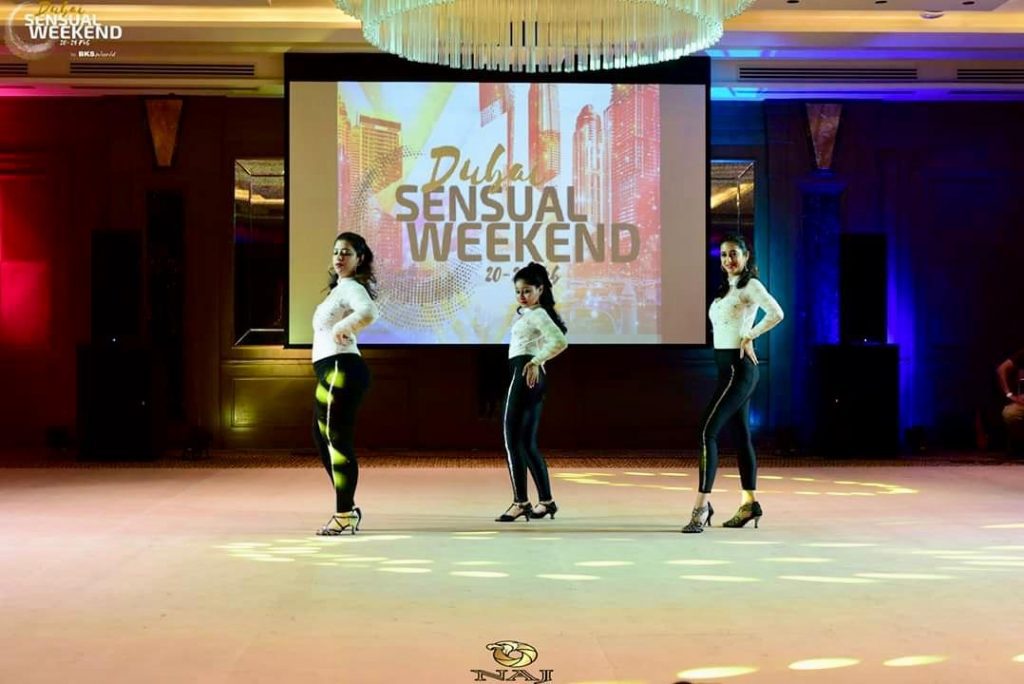 MAKING EACH DAY COUNT
After getting over the initial shock, she is now braving it out. Ingesting oral targeted drugs that cause fatigue and other side-effects, she not only attends office daily, but also engages in her favourite activities. If she is making a power-point presentation in the day, she is wearing her dancing shoes in the evening and doing some happy steps. "I love dancing. It is my passion. I have trained for Latin dances – Salsa and Bachata – for many years. And, during the Covid lockdown, I also learned belly dancing through online classes," she informed.
Immersing herself in doing the things she loves to do is her way of staying motivated. Whether it is work or other activities, she tries to make the most of the present. "The future is always uncertain, not just for someone with a health condition, but for everybody. None of us know what is going to happen tomorrow. So the best way to live our life is by trying to make the most of today," she said.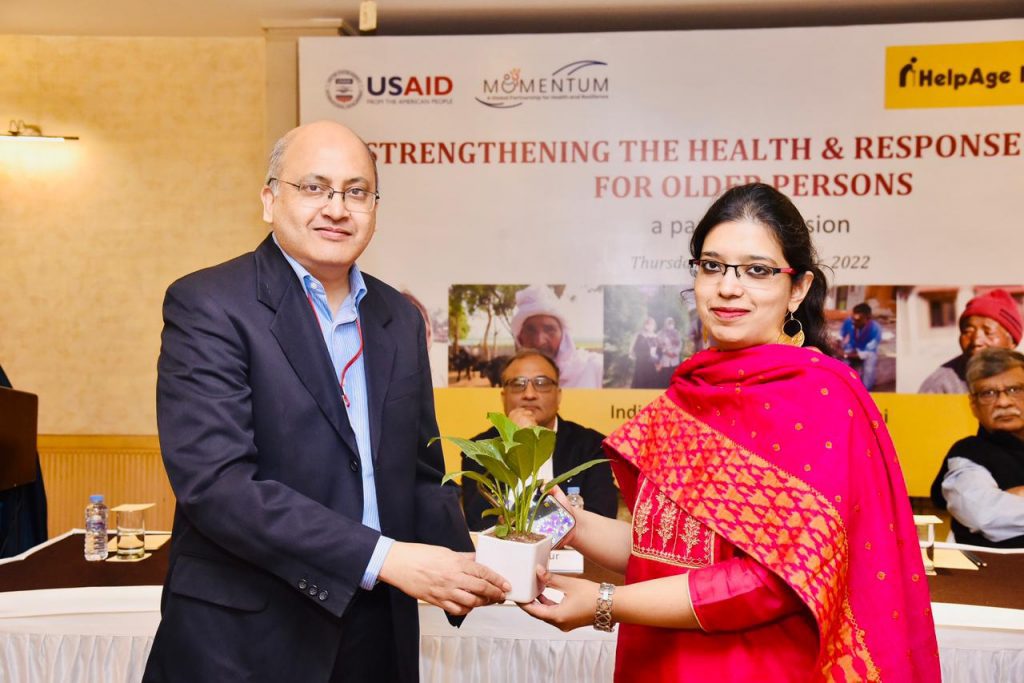 ANTI-DEPRESSANTS SUPPORT
But, she admits that it is easier said than done. That it is not easy to keep going or to find the motivation and strength every day. "I keep reminding myself that I have to try and make the most of each day that I have. Of course, there are a lot of challenges to overcome. The medicines have their own side-effects. There is anxiety, there are worries like what if something goes wrong. It's a daily constant effort that one needs to put in. But, eventually, you need to live your life the best way you can. That is why I pursue everything that I like to do with as much enthusiasm as I would before my diagnosis."
While saying that the motivation has to come from within, she also insisted that whatever supports cancer warriors during such a phase, they need to take that help. "In my case, I have been very vocal about the fact that I do take anti-depressants. Because of this disease, I was in terrible depression, and even now as I battle this condition, my anxiety and depression have to be managed. It's a perfectly normal thing to do when your circumstances are so challenging."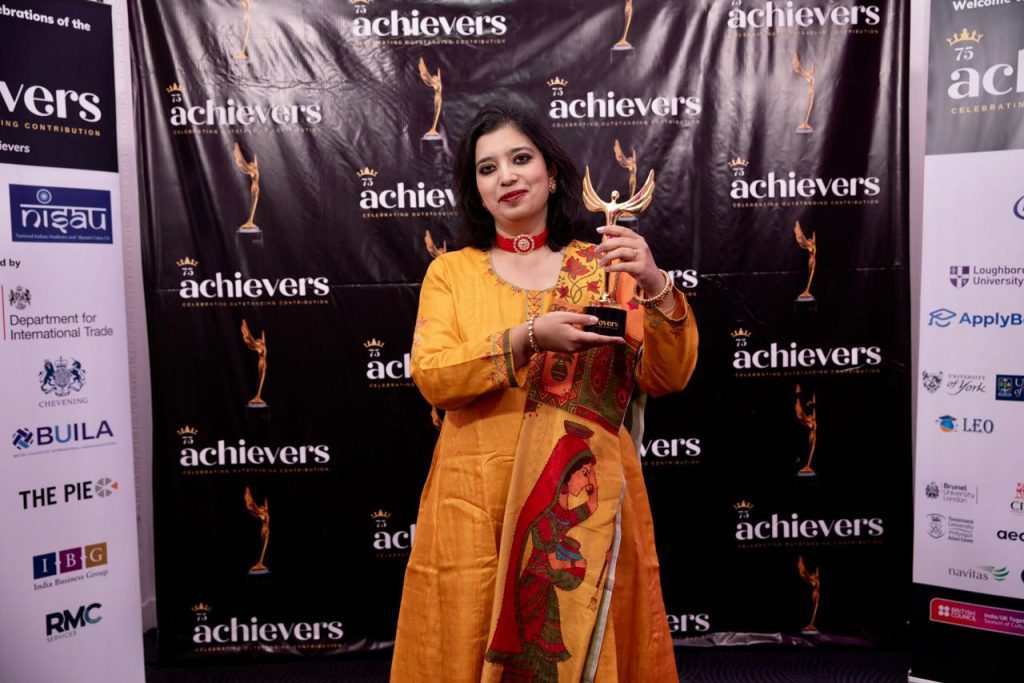 EACH SURVIVOR'S JOURNEY UNIQUE
She also pointed out that every cancer survivor's journey is unique and different. There is no 'one size that fits all'. "I always say that cancer is not one disease, it's 200 different diseases. Everybody has a different type of cancer diagnosed at a different stage, and the nature of treatment also varies a lot. Some take chemotherapy, some need radiation, while some need surgery."
As for herself, she does not go for the traditional chemotherapy that people are familiar with. Instead, she takes oral targeted drug since her's is a gene driven cancer. These types of drugs do not affect the immune system like normal chemo because they are more targeted towards killing only the cancer cells. But, they do cause side-effects like fatigue, high cholesterol and heart issues.
MESSAGE FOR OTHERS
Rather than giving a message for cancer warriors, she preferred to send one to the people around them. That message is: "Do not be judgmental towards cancer patients. Do not stigmatize them. Be supportive but give them the space. The biggest thing that you can do is just provide a listening ear. Sometimes all one needs is someone to listen to their problems, not just give solutions."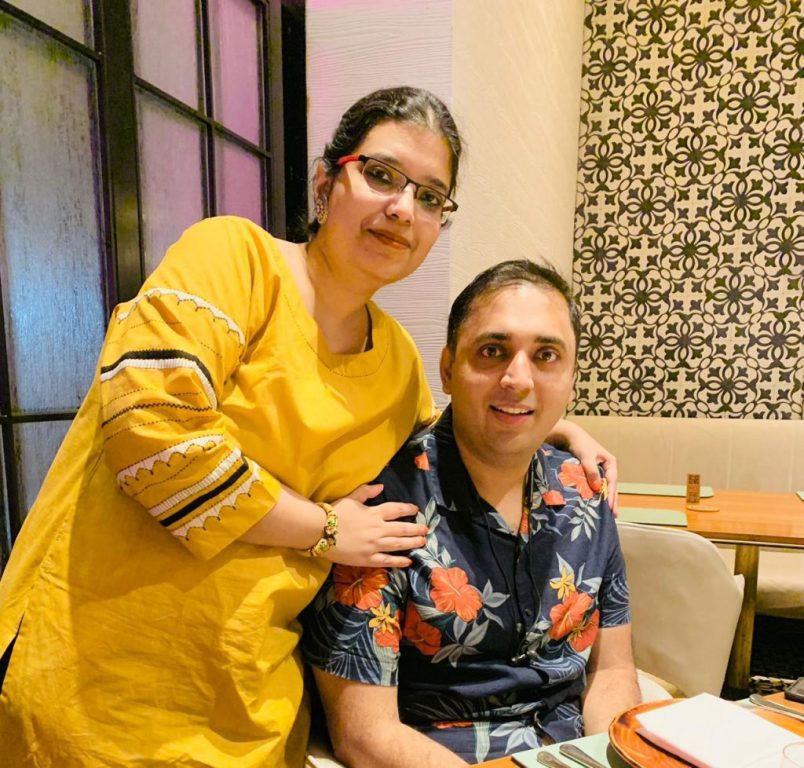 INFLUENTIAL WOMAN
Ms. Prasad, who turned 37 on 1 July, is married. She graduated from the University of Birmingham, and has done one Master's from the University of Cambridge and another Master's in Public Health from the London School of Hygiene and Tropical Medicine.
Till now, her career has been spent working in the social and development sectors. She has worked with a Foundation that helps urban children living in poverty in slum areas, and with an NGO that helps poor patients.
"And since the government is the biggest stakeholder when it comes to public health and the development sector, it was a logical choice for me to work in it. I joined NITI Aaayog, a premier think-tank of the government, about seven years back. Most of my work here revolve around health and related areas," she said. Currently, she is Director in the Vice Chairman office, working on a variety of policy issues.
It's been a year of living with cancer for Ms. Urvashi Prasad. In perhaps the toughest year of her life, came a pleasant surprise when India's largest business magazine, BW Businessworld, nominated her as '1 of the 100 most influential women in India in 2023'.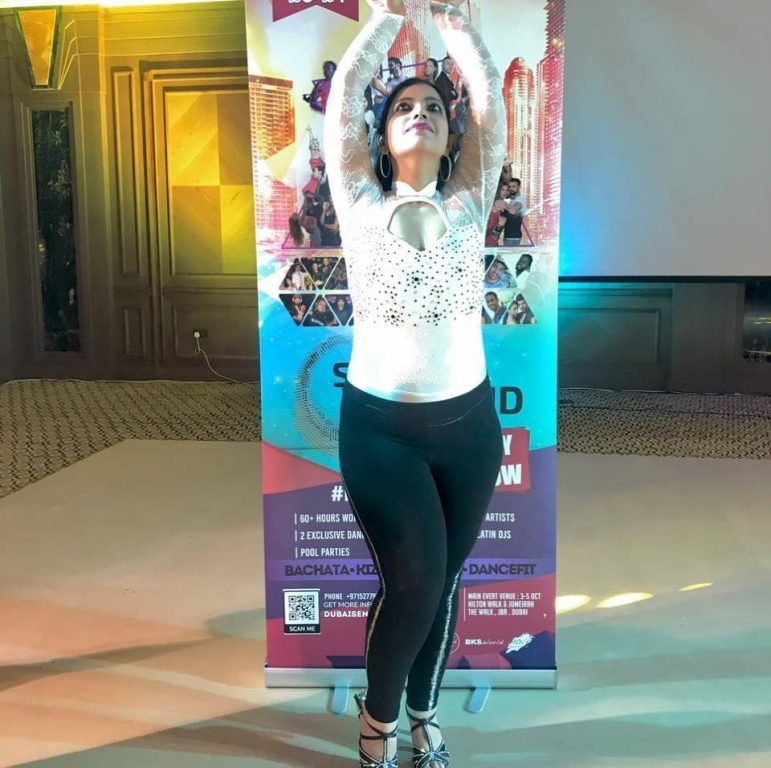 PREVIOUS STORY

IAS Yashpal Garg Writes To UT Adviser After His...

NEXT STORY

VP Jagdeep Dhankhar Addressed IFS 2022 Trainees...