15 Failures in Competitive Exams Later, Altap Shaikh Cracked UPSC CSE 2020
Published on 12 Sep 2023,

4:08 pm IST

6 minutes read
Highlights
He cleared CSE 2020 with AIR 545 after 4 failures in Prelims, and 1 failure in interview
He failed 3 UPSC Assistant Commandant interviews
He failed in 6 Maharashtra state services Mains and 1 UP PCS Mains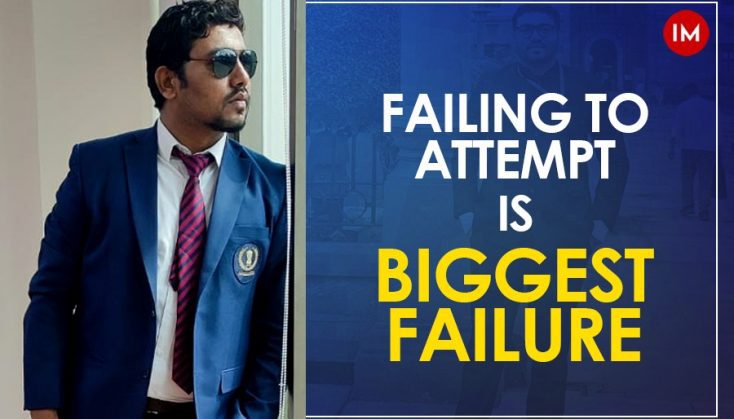 A self-confessed movie buff, Maharashtra's Altap Shaikh likes to bring in film dialogues of his favourite cine stars while speaking about his UPSC journey. It was films that helped him cope with failures and film dialogues that made him push harder towards his goal.
Every time he failed to clear UPSC CSE, he drowned his sorrow in films and Chinese food. And, thereafter, in remembering his and is father's favourite hero, Salman Khan, in the movie 'Wanted', where the actor played the character of an IPS officer. Ever since watching this movie, his father wanted him to become an officer, like the hero, and over time, it became Mr. Shaikh's dream, too.
However, coming from a humble background, it was not easy for him to follow his dreams. His father Mahammad Mistry was a two wheeler mechanic who ran a small garage near a scrap shop. And, from this small space, his grandmother ran a tiny tea stall. These three spaces – garage, tea stall, and scrap shop – would assume great significance in Mr. Shaikh's life as it panned out.
Speaking exclusively to Indian Masterminds, the protagonist here, Mr. Altap Mahammad Shaikh ICLS, narrated his life story, that is not lesser than any movie, with all its dramatic twists and turns.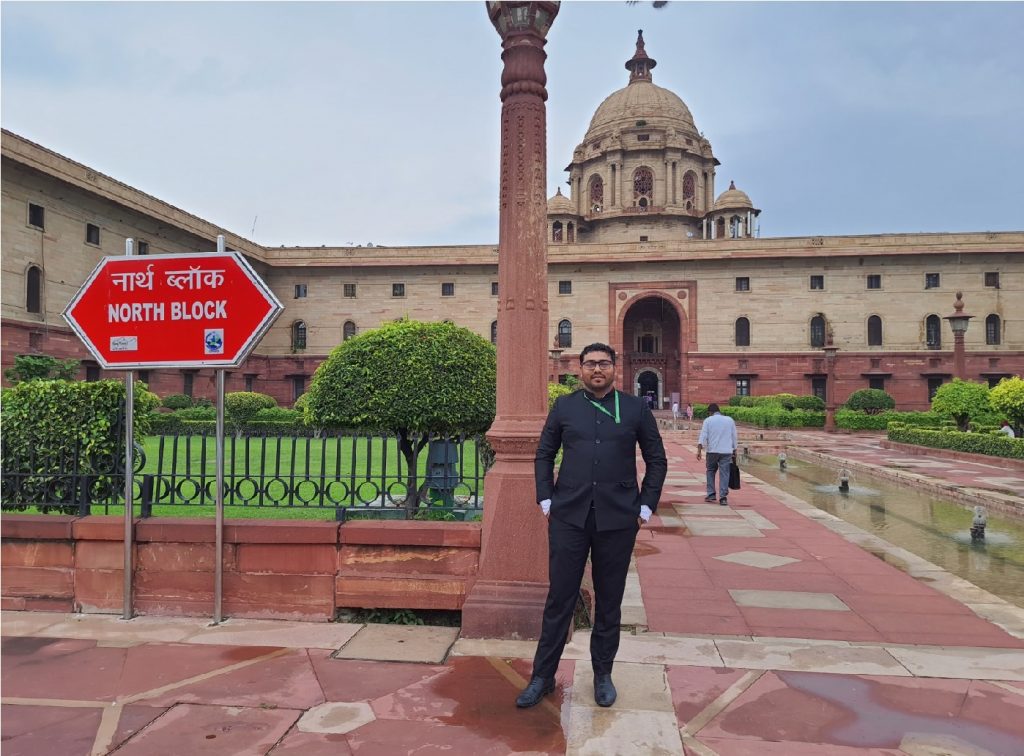 THE TEA STALL
As a kid, he was often sent to deliver tea to shops, beer bars, and offices. One place he had to routinely deliver tea was a pharmacy. The owner used to lay out medicine strips or bottles in front of him and ask the child Altap to spell and read out the names aloud. These were his first English lessons.
In a 5th standard test later on, he became the class topper by securing 49 out of 50 in English, prompting the teacher to ask him his name for the first time. "Altap Mahammad Shaikh," he said with confidence. That evening, he ran all the way home to show his father the English paper.
THE SCRAP SHOP
The scrap shop was right next to their small garage. Whenever he got time, young Altap would rummage through the heap of abandoned books – some torn, some unwanted, some intact. He would read through them hungrily – a boy eager to take in as much knowledge as he could on different subjects. He even finished a book on Ornithology, something unrelated to his school syllabus.
In Class 9, he got admission into Jawahar Navodaya Vidyalaya, another milestone in his life. He was the only one selected from his area and neighbours trooped into his home to congratulate his family.
With his confidence boosted further, he started doing very well in studies and passed both 10th and 12th boards with very good marks. He also cleared AIEEE and got admission in NIT. However, his family had no money to pay the fees. He went with his father to banks where their application for an education loan was turned down when they got to know that the father was a mechanic.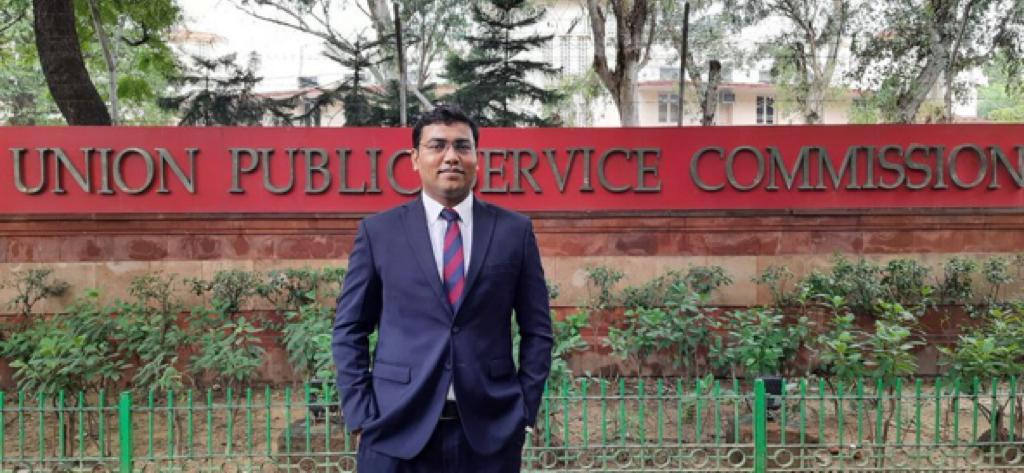 His father had only INR 30,000 with him. So, Altap took admission in Biotechnology in a local college, in Islampur, the fees of which was exactly INR 30,000. He gave up the dream of becoming an engineer. But, things were aligning for him towards a different path!
In this college, while working part-time as the librarian, he came upon a study group for Maharashtra state civil services exam. One day, he went and sat down in that evening class but was asked to leave as he had not paid the fees.
He suffered another humiliation after the 'bank incident', but, left the coaching class quietly. And, instead, started studying in the library, a practice he had picked up at the scrap shop. He sat for the exam. When the results came, only four students had cleared from his college as there was a change in the question paper pattern that year. And Altap was one of them.
THE GARAGE
One day, while a young Altap was sitting in his father's garage and reading a book, the district SP came in to get his old two wheeler fixed by Altap's father. The SP noticed the young boy reading in a corner and told the father, "I am impressed that instead of placing tools in your son's hands, you have placed books."
He then advised Altap to study well to get further in life. An advice that both Altap and his father took to heart. The SP was Ashok Kamte, who later achieved martyrdom during the 2008 Mumbai attacks. The IPS officer's words reminded the father-son duo of the movie of their favourite cine star Salman Khan, 'Wanted', where the actor played the role of an IPS officer. That his son would one day become an officer like the hero in 'Wanted' and real life IPS officer Ashok Kamte, became a constant wish for the father.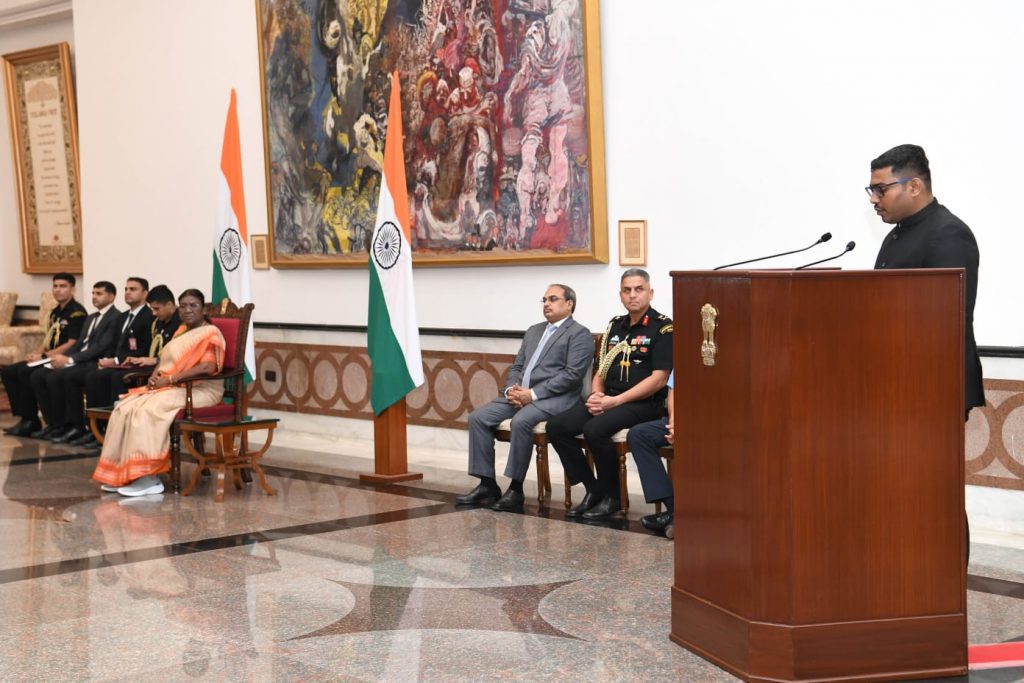 UPSC SUCCESS
However, like every aspirant finds out during the course of this journey, Altap, too, found out that UPSC is an arduous one. But, even after going through failure after failure in USC CSE, he never considered giving up. Yes, there were times when he felt extremely low, enough to make him feel like giving up on life. Yet, he always bounced back after remembering the last promise he had made to his father when he was lying in his grave – "I promise to fulfill your dream of seeing me as a civil servant."
He had a stable job in Intelligence Bureau now, but, he kept on giving UPSC Civil Services exams. Five times, he failed, but, on the sixth attempt, he passed. He had secured AIR 545 and was allotted Indian Corporate Law Service (ICLS).
Today, Mr. Altap Mahammad Shaikh ICLS is Assistant Director (OT) in the Ministry of Corporate Affairs, New Delhi. Sitting on his official chair, he had just one simple advice for all UPSC aspirants: "Whenever you fail, just go back to the basics."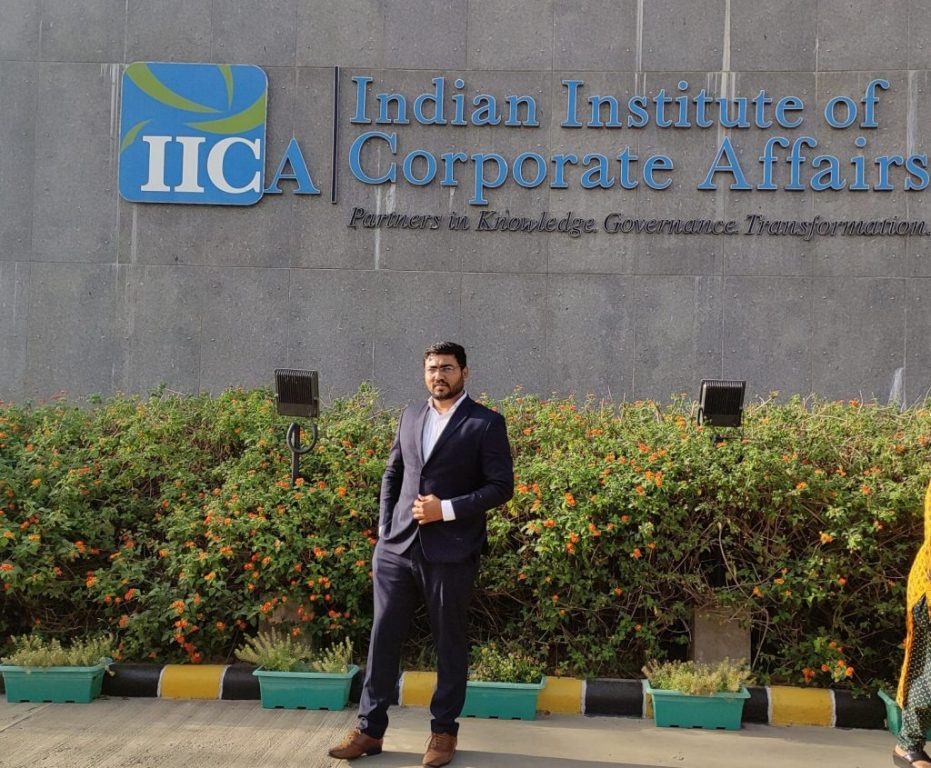 PREVIOUS STORY

UP: 9 IAS & 2 PCS Officers Transferred, Ra...

NEXT STORY

Left for Dead, A River in UP Starts Flowing Again