An IAS Officer's Tribute to Her Mother
Published on 18 Sep 2020,

7:59 pm IST

5 minutes read
Highlights
This IAS officer caught the eyes of everyone after she shared a moving Facebook post dedicated to her mother. The latter sacrificed her own dreams, to ensure that her daughter kept her dreams alive.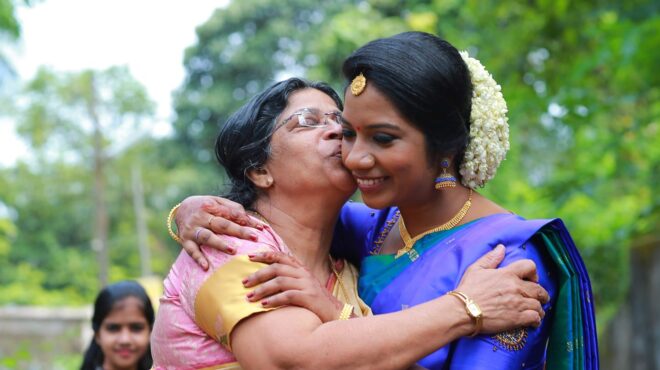 Ms. Surayu Mohanachandran shared a emotion post on Facebook in tribute to her mother
"When you look into your mother's eyes, you know that is the purest love you can find on this earth", this quote by American author, journalist, and philanthropist, Mitch Albom defines how the love of a mother is nonpareil and so pure. These lines resonate in a Facebook post shared by an IAS officer, who expressed how her mother sacrificed her dreams to fulfill the dream of her daughter.
Ms. Sarayu Mohanachandran, an IAS officer of 2015-batch from Tamil Nadu cadre, caught everyone's eye by her sentimental post for her mother in which she conveyed how her mother managed work both professionally and also at home rigorously, just to provide good care to the family. While speaking with Indian Masterminds, Ms. Sarayu said "I dedicated this post on behalf of the whole family, as my mother has been unwell lately. She is suffering from osteoporosis. This post was a tribute to her, and the affection she has shown towards the family while ignoring her own dreams and aspirations."
A BEAUTIFUL CHILDHOOD
Ms. Sarayu is the youngest child, has two siblings, and they all were raised in the most populous metropolitan area in Kerala, which is Cochin. Her father was a librarian and her mother used to serve as a government servant in the cooperative department. During a telephonic conversation, Ms. Sarayu said "While growing up, my parents used to take me to the library all the time. My mother, while working as a government servant, would make me aware of all the competitions out there, but she never forced me to appear for them. And when I was giving an examination, she used to drop me to the exam center and pick me up when it was over. I am so lucky to have such supportive parents, who never let us feel an inch of pressure in life."
"Another thing I wanted to point out in the Facebook post was that my mother was a very active student during her college time, as she used to read and write a lot. She was also a member of the college union and during that time it was a big thing for girls to be a member of the union. However, after her marriage, and after having three kids she was unable to follow any of it as she was so much involved in taking care of us. She also pursued her dream and got an LLB degree and soon after her retirement as the assistant registrar, she enrolled as a lawyer. As all three of us were good in studies so she invested more time in molding us. Therefore, the sacrifice our parents make for us should never be left just for granted and I think it should be given back at some point of time," said the IAS officer.
BIGGEST SOURCE OF MOTIVATION
Whereas most parents prefer to send their children to premiere private institutions, Ms. Khadeeja (Ms. Sarayu's mother) and her husband were very particular in sending their children to a government school. All three children studied in a local Malayalam government school. Ms. Sarayu cleared her class 12 and cleared the entrance exam in a government college, to pursue BTech in Civil Engineering.
Ms. Sarayu said, "As my mother worked as a government servant, it was my dream to become a civil servant one day." Soon after completing college, she made up her mind to start preparing for civil services. Her mother stood by her, telling her to pursue her dreams. In the meantime, she also appeared for the GATE exam and cleared it with 96.3 percentile.
She said, "After clearing the exam I was getting a lot of pressure from everybody to go for higher studies and not waste my time preparing for the civil services exam. However, my mother stood beside me and told me to carry on with my UPSC preparation. While I was preparing, I used to attempt various mock tests to get an idea of my aptitude. The result of the mock test was not favorable as I scored 28 marks out of 200, which, after preparing for almost a year, was woefully less. Due to this bad result, I used to feel devastated and depressed. That was the point when no one stood by me except my mother.''
It's nothing sort of a miracle that despite bad marks in the mock test, Ms. Sarayu succeeded with flying colours in the real world. She cleared UPSC in the first attempt itself!
Even after Ms. Sarayu became an IAS officer, her mother has not stopped taking care of her and has been supporting her in every stage of her life. Due to the COVID pandemic, she was unable to visit her ailing mother in the hospital. And therefore, she wrote a moving post on her. She said, "Even when I get my transfers during the service, she comes along with me and helps me in settling in the new place."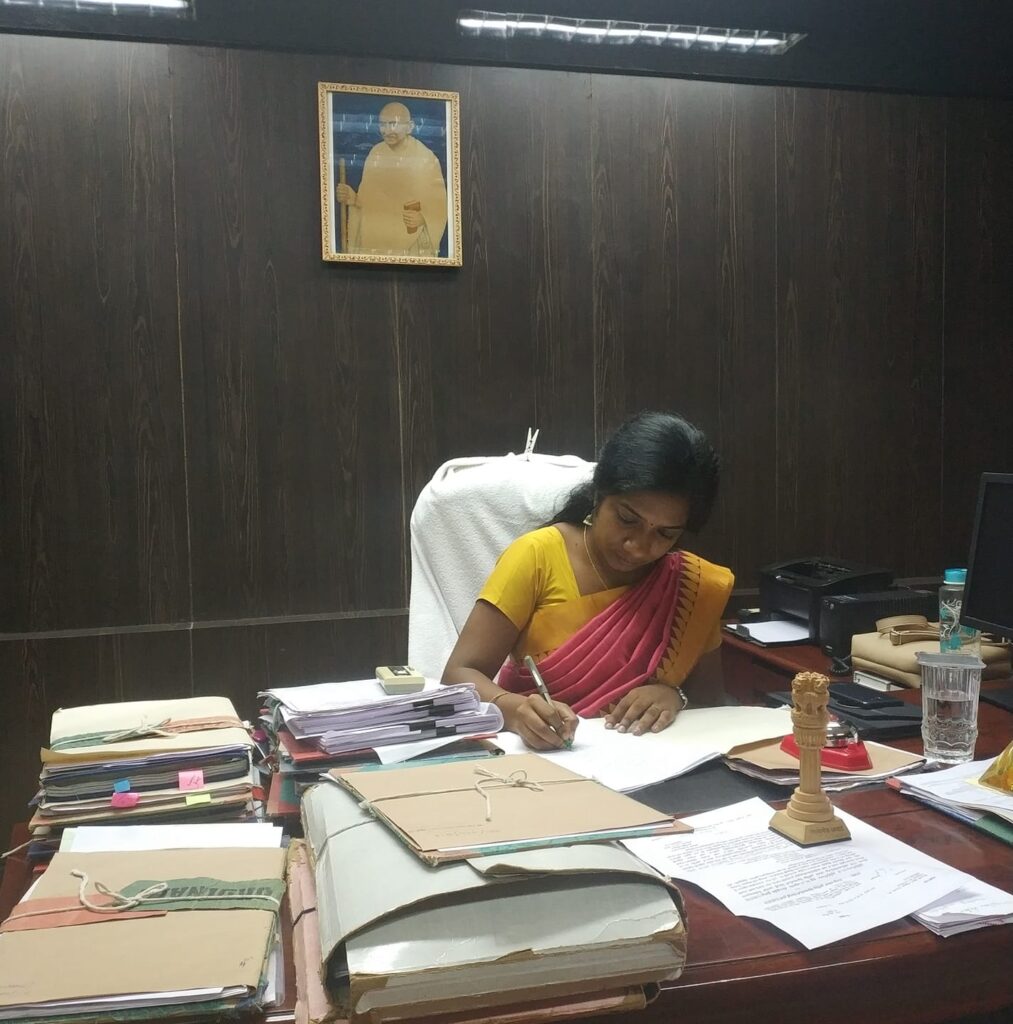 The Facebook post Ms. Sarayu wrote for her mother was not really planned in advance- it was more a spur of the moment decision on her part. She did not think many people, besides her own personal circle of friends and relatives, would read it. She is understandably surprised that the post has generated so much interest and goodwill for her.