I Don't Think Much about Personal Consequences: D Roopa
Published on 3 Oct 2020,

4:10 pm IST

5 minutes read
Highlights
As a firebrand IPS officer who shot to national limelight few years ago for exposing alleged prison irregularities being committed to provide favours to a close associate of J Jayalalitha, former AIADMK chief, D Roopa is no stranger to such confrontations in the galleries of power. But she moves on unconcerned and she is not bothered about consequences of her actions, she told Indian Masterminds in an exclusive interview.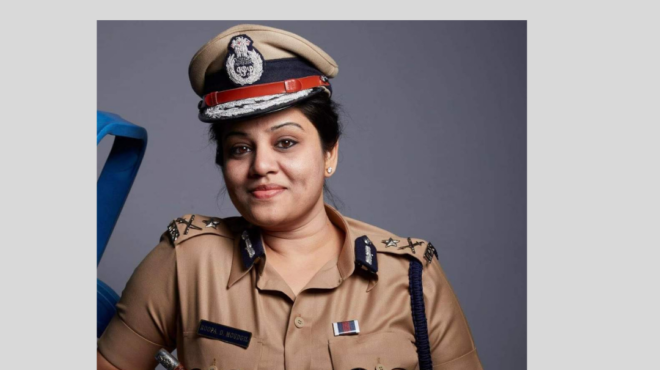 It's not often that jail inmates observe fast or go on a strike in protest against the transfer of a prison officer. Very rarely does that happen- because normally, say 99 times out of 100, the prisoners and jail officials do not see eye to eye. One glorious exception to this norm is IPS officer Roopa Divakar Moudgil.
While the prisoners want luxury in jail also, the officer has to work to ensure the opposite.
It was 2017, when this no-nonsense officer exposed the alleged irregularities in Parappana Agrahara Central prison in Bengaluru, Karnataka. In her detailed report she held that one of the inmates, AIADMK general secretary V K Shashikala (also a close confidante of party supremo J Jayalalitha) was enjoying "luxurious services'' in the jail, extended by the officials there. Ms. Shashikala was given a whole corridor comprised of five cells and a meeting room for her personal use. She was also given a kitchen to cook meals for her and the visiting hours for her were also relaxed. Ms Roopa had to pay for standing up to what she perceived as gross irregularity in the prison. About a fortnight after her expose, she was transferred. Immediately afterwards, the inmates of the jail went on a flash strike against the transfer.
This was neither the first nor the last time when Ms. Roopa showed her courage and stood up against the system. Currently, she is appointed as the Home Secretary to the government of Karnataka.
Duty before Self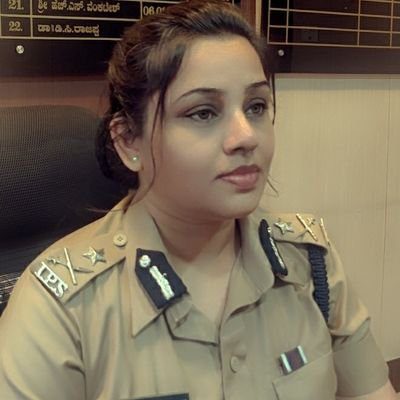 Two times recipient of President's Police Medal, Ms. Roopa is a firm believer of 'Karm Karo Fal ki Chinta mat Karo' (Work hard without ever thinking of the result or benefit). Talking to Indian Masterminds about her experiences, during her two decade long career in policing, she said, "When any case comes to me I just see it through the lens of legality. In case of an illegal act, I take action on it. I really don't think too much about the personal consequences. Too much of thinking just destroy ones power to move further. If you start worrying about the result, the courage just melts away like ice."
I Have No Regrets
Ms Roopa has been transferred more than 40 times in her career. When asked if this caused frustration in her, she replies, "I did what I had to do at the given time. There is not a single incident where I regretted my decision. Sometimes it is a bit disappointing, but I don't brood over it too much. I am only responsible for doing my duty properly. If I start thinking about the results, I may become pessimist. And that will reduce my efficiency as an officer."
She says that she doesn't worry if a fellow officer who is posted in place of her undo the changes made by her. "Take the example of 2013 incident. I was DCP of City Armed Reserve in Bengaluru. I and my team withdrew the additional escort vehicles deployed for the politicians. After my transfer, things went back to the same way they were. It was disappointing but I can't do much about it. Same is with the prison case. I found that things were going wrong. I filed a report and now the State's Anti-Corruption Bureau is looking into that. It has been two years and strict action in the matter is expecting. I am also waiting for it, but I don't worry about it too much. When I take up a task, I try to bring it to a logical end and then move on.''
There is scope of work everywhere
Ms. Roopa believes that place and prestige of an officer's posting doesn't matter one bit. One can do good work anywhere. There are preconceived notions about the importance of a post, but I find many people fail to deliver even after reaching that station in their careers. "Before becoming the Home Secretary, I was posted as the Inspector General of Police (Railways). When the Covid-19 situation struck the country, the chief secretary to government of Karnataka formed teams of one IAS and IPS together. We were assigned to look after the situation in three hospitals of the state, and ensure that every private hospital has 50% beds reserved for corona patients.
The state government had also fixed the rates of treatment of Covid-19 which had to be followed by every hospital. When we were assigned with this task, we took it a step further. Not only we ensured that the beds are reserved but also made sure that not a single patient has to spend a penny extra. Many hospital were charging 4-5 lakhs for the whole treatment. In our three hospitals, we talked to 42 patients who had been overcharged, and helped them in getting their money back. The honourable Health Minister Mr B Sriramulu appreciated our work in the legislative council. It was not a big task, but while we did it many others didn't. So, I believe you can do good work everywhere. And you must stop making excuses,"