Katni Model Of Fighting Malnutrition Involves NGOs, Corporates
Published on 23 Feb 2023,

4:00 pm IST

3 minutes read
Highlights
Katni Collector Mr Avi Prasad is involving community to fight malnutrition in this Madhya Pradesh district
His chance meeting with a one-year-old Severe Acute Malnourished (SAM) child, Sakshi triggered her adoption by providing her healthy food and medical help
Soon he appealed to the industrialists and social organisations who were more than happy to come forward to help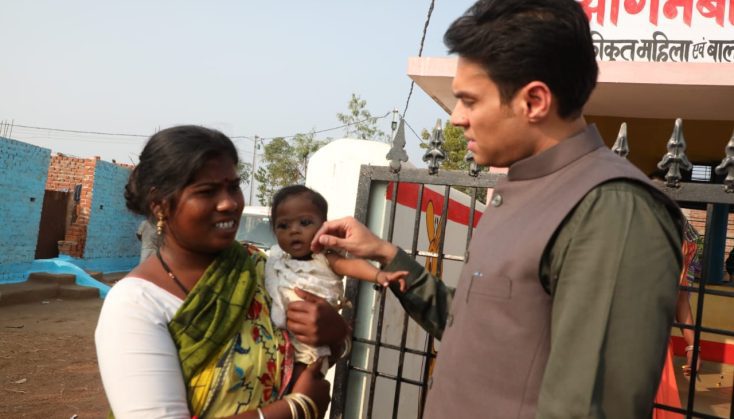 Mr. Avi Prasad, DC Katni when he saw Sakshi for the first time
Malnutrition is a scourge of robust nation like India. An initiative from the central part of India has shown how people and social groups together with the administration can combat malnutrition. Madhya Pradesh's Katni district under Collector, Avi Prasad, IAS is setting up an example of community mobilization having affirmative impact on government led programs.
The thought occurred to him when Mr Prasad was on a field visit to an Anganwadi centre in the district. Mr. Avi Prasad said, "I saw one-year-old girl, Sakshi, with her mother. She was visibly looking highly malnourished. She was suffering from Severe Acute Malnutrition (SAM). I stopped by and spoke with them about her health issues."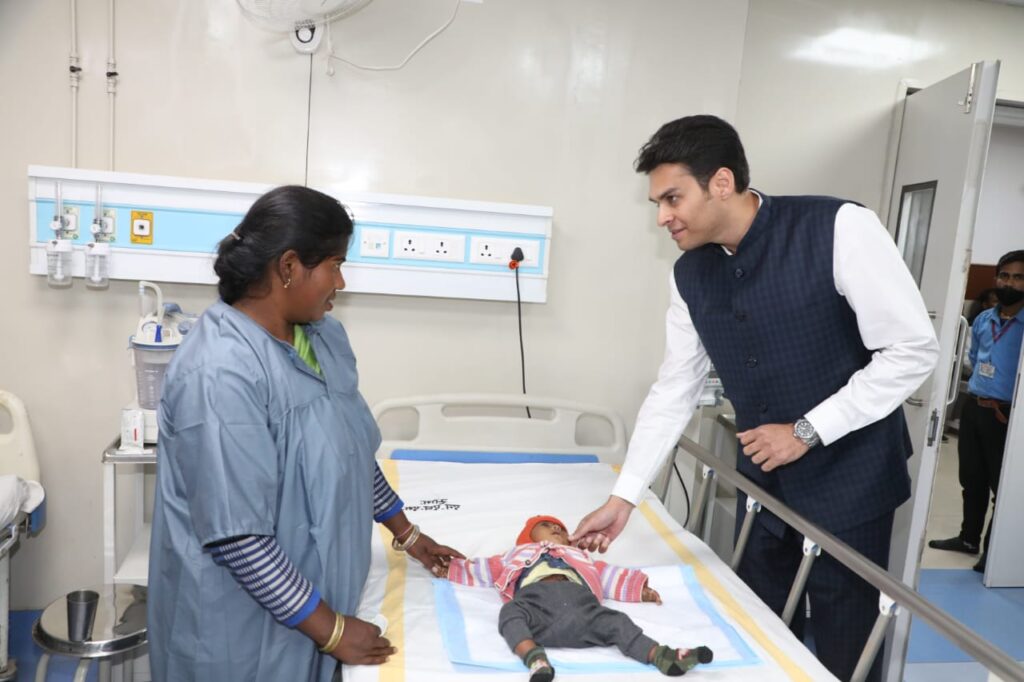 ENVOLVING COMMUNITY
Mr. Avi Prasad immediately ordered the health department and Department of Women and Child Development to ensure medical help the child needed. He also visited Sakshi at the hospital next day to check on her medical condition.
Speaking with Indian Masterminds, the Collector said, "We are appealing to the people including industrialists and social organisations to jointly combat malnutrition. We are trying to build an emotional bond with these poor children so that a sense of responsibility is generated. Also, private resources can go far beyond what government is doing as they can contribute additional amount of help to the children."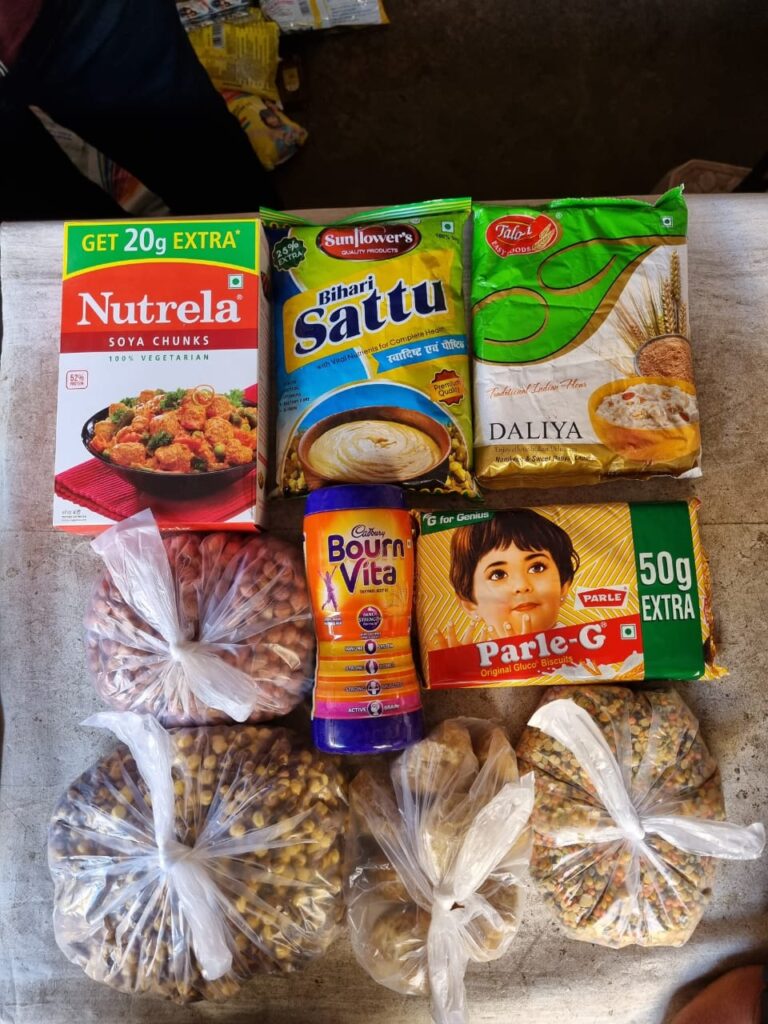 Starting with Sakshi, now 182 other malnourished children of the Katni Municipal Corporation Area have been adopted by various people willing to extend a helping hand. These organizations will provide additional nutrition kits, regular home visits, counselling and medical assistance, if required.
HELP COMING FROM ALL ENDS
This Collector's appeal has now reached nearby districts as well. A brother-sister duo came to know of Mr Prasad's help to Sakshi. Abhishree Chouksey, a student of class 2 and Divy Chouksey, a student of class 6, got emotionally moved by the appeal. They wrote a heart touching letter to Mr. Avi Prasad.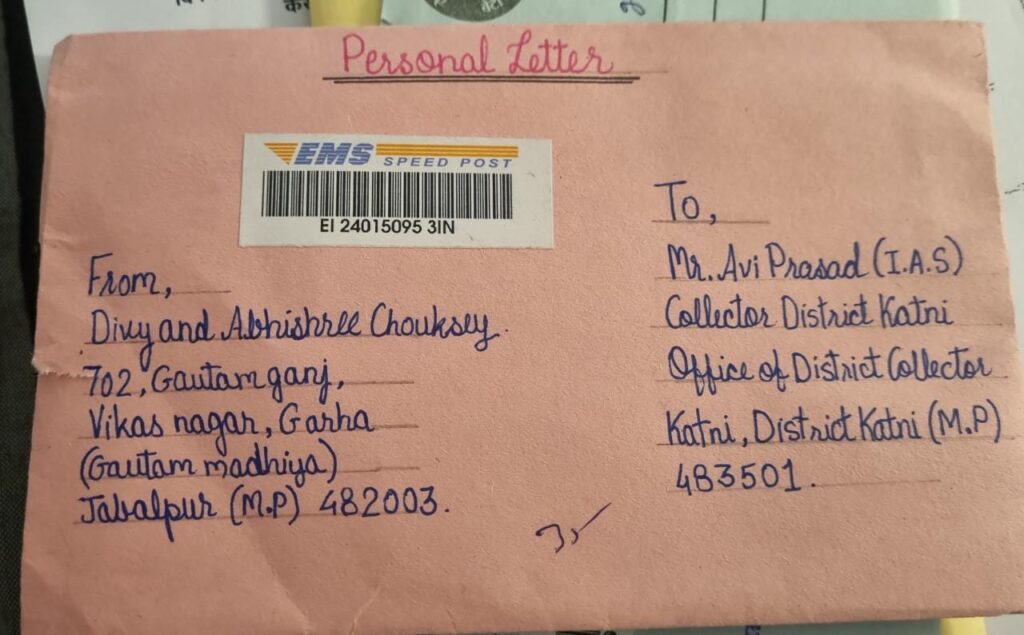 It stated that they want to donate their savings for cricket kit for the cause of addressing malnutrition and adopt a malnourished child. Mr. Prasad said, "We will not be taking their savings as they requested. But we will be honouring their noble gesture towards helping the affected children."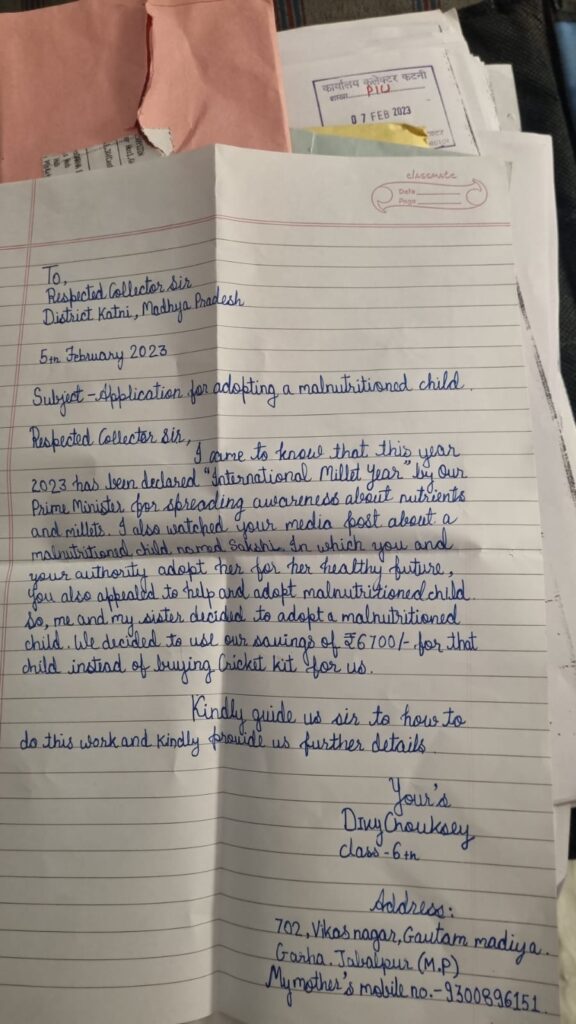 This initiative has not only brought social organisations and corporates in coming forward to help such children but has also defeated geographical boundaries.
PREVIOUS STORY

UP Government Issues Major Reshuffle, 15 IPS Of...

NEXT STORY

IAS Vs IPS : Rohini Sindhuri Moves To Court