MP Cop's Lost and Found Story with a Twist
Published on 15 Nov 2020,

2:03 pm IST

2 minutes read
Highlights
A policeman who went missing after losing mental balance, was found by his former colleagues, 15 years later, as a haggard beggar shivering on a footpath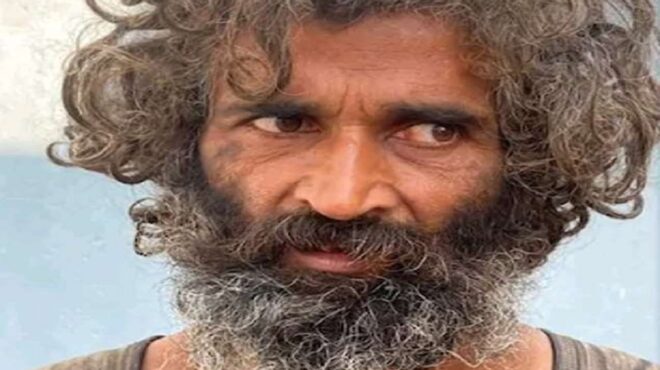 Manish Mishra, in his Beggar avtar
It was straight out of a movie scene. Two Madhya Pradesh policemen on a late-night patrol duty found a hungry old beggar rummaging through leftovers outside a marriage hall. He was shivering with cold as well. The officers, both Deputy Superintendents of Police (DSPs), Ratnesh Singh Tomar and Vijay Bhadoria felt pity for the old man. They stopped the vehicle. Ratnesh gave him his shoes while Bhadoria offered him his jacket. The old man accepted both gifts. However, Bhadoria was stunned when the beggar thanked him by his name!
A brief conversation led to unraveling the fact that the beggar was their former colleague Manish Mishra, who had gone missing 15 years ago after losing his mental balance. Both Tomar and Bhadoria immediately recalled Mishra as one of the finest police officers who was a sharp shooter and an excellent athlete.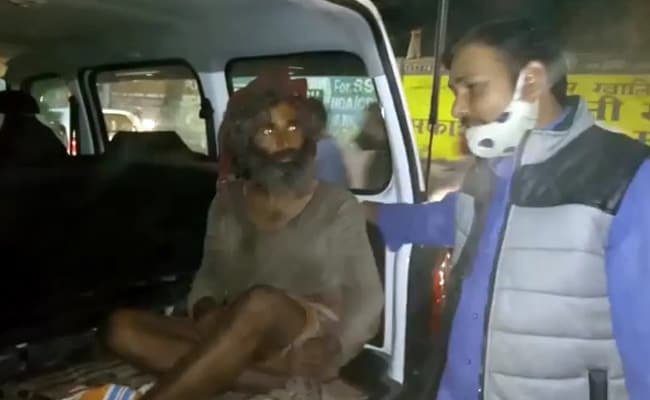 His family members, relatives, friends and colleagues in the police launched a massive manhunt for Mishra but he could not be traced. Now, it has emerged that Mishra was spending his life on the footpath for around 15 years, meeting his ends by begging.
Mishra had joined Madhya Pradesh police as an inspector in 1999 and had also served as the station in-charge in many parts of the state. During his service in 2005, Mishra lost his mental balance because of which his wife also left him. Then all of a sudden he went missing.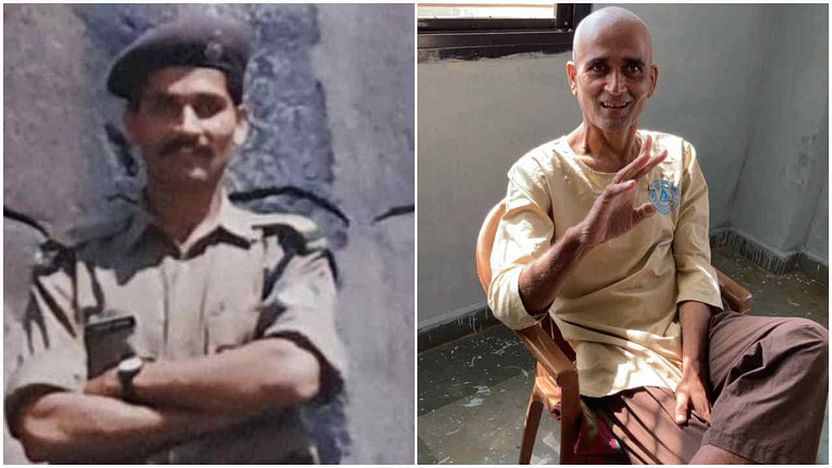 Many members of Mishra's family are in police service, including his sister. His wife is also an official in the judicial service.

Ratnesh and Vijay tried to remind Mishra of the old days and asked him to come along with them. But founding him reluctant to come with them, they handed over Mishra to a social welfare organisation, where he is being taken care of.
Mishra is undergoing treatment for his ailments. But, he is still not recognising most of his colleagues and relatives. It was sheer miracle and a providence thus, that he recognised Bhadoria and called him by his name which led to his rehabilitation and a probable reunion with family.