A New Life for Captain Simpson's Pond
Published on 30 Aug 2021,

9:14 am IST

3 minutes read
Highlights
A beautiful, but subsequently damaged and forgotten pond of British era, has just been brought back to its original condition. Thanks to IAS officer Ms Vijaya Jadhav.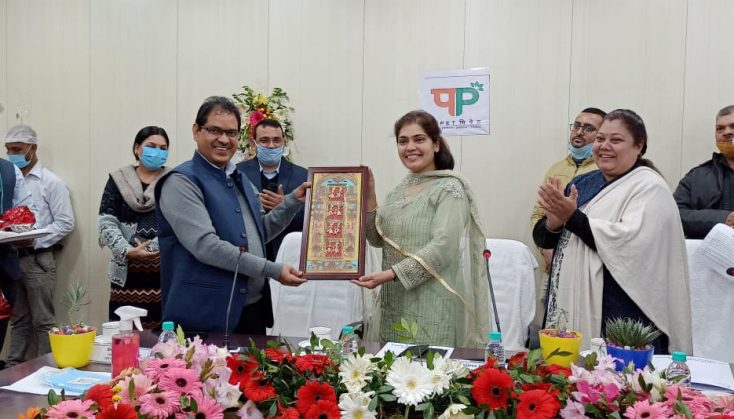 Ms. Jadhav receiving a souvenir during an event
In 1857, the year of India's first war of Independence, a British officer known as Captain J Simpson got a pond constructed in the Hazaribagh district of Bihar (now in Jharkhand). With the passage of decades, both Simpson and the pond slipped into the forgotten pages of history. Until the 2015-batch IAS officer currently posted in Hazaribagh, Ms Vijay Jadhav gave one hard look at the decaying and forlorn water body and decided it was worth a resurrection.
AN ALMOST DEAD POND IS BROUGHT BACK TO LIFE
For several decades after Simpson's decades, the pond remained a major tourist destination of the region. People would come here from near and far, marveling at its beauty. And then, it fell into the hands of meat vendors.
Ms Jadhav was apparently aghast at the brutality carried out on this piece of history. She found that the meat vendors had been using the pond as a dumping ground. With the result that the colour of its water changed, what with all the waste and blood from the butchers' shops reaching here endlessly all these years.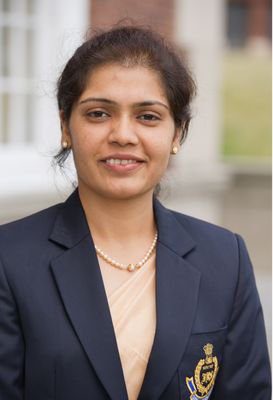 Determined to give new life to the pond, Ms. Jadhav took this project in her hands. After a cleansing process which went on for many months, the pond was restored to its pristine glory. The squatters too were booted out. Ms Jadhav did not stop here. An amusement park and cafeteria has also been constructed within the boundary of this pond. With flowers, trees and beautifully constructed siting areas now adorning the place, this pond is fast regaining its lost popularity among the people. The name of pond and park has been now changed as Zila Parishad Park after the opposition of people there.
Hailing from Pune in Maharashtra, Ms Jadhav is a Jharkhand cadre officer. She got her first independent posting as SDM Giridih, where she controlled several illegal activities, including those carried out by sand mafias.
During the lockdown Ms Jadhav set up a community kitchen to help the needy in Hazaribagh. Every day, she could be seen there chopping vegetables or making chapatis for the poor. Around 40,000 packets of food were distributed from this kitchen during the lockdown period. 
CHANGING THE FACE OF GIRIDIH
Ms. Jadhav came to Giridih, Jharkhand as SDM in 2017. The district is one of most backward in India. Due to the lack of infrastructure and a robust system, it become the den of many illegal activities. In November 2017, Ms. Jadhav suddenly visited a bank of the river used for sand mining. This activity of hers put the mafias in shock. Straightway, she seized around 40 trucks of sands which were overloaded and being send to Bihar without proper permission.
She also took strict action against all the people associated with this crime.
In the similar way, Ms Jadhav she raided other illegal business involved in selling firecrackers as well as cow-slaughters. With her fearless attitude and demonstration of no-nonsense approach, the criminals in Giridih promptly fell in line. Also observed was a marked decrease in the incidents of corruption in the Government departments there.
In Hazaribagh, Ms Jadhav was posted as the Deputy Development Commissioner. At present, she is with the Urban Development & Housing Department of Jharkhand Governor.