Books for All and All for Books
Published on 19 Feb 2021,

1:04 pm IST

4 minutes read
Highlights
IAS officer Rahul Kumar, who cracked UPSC even without having formal college education, is on another mission now. He is aiming to start libraries in all the `panchayats' of Bihar's Purnea district.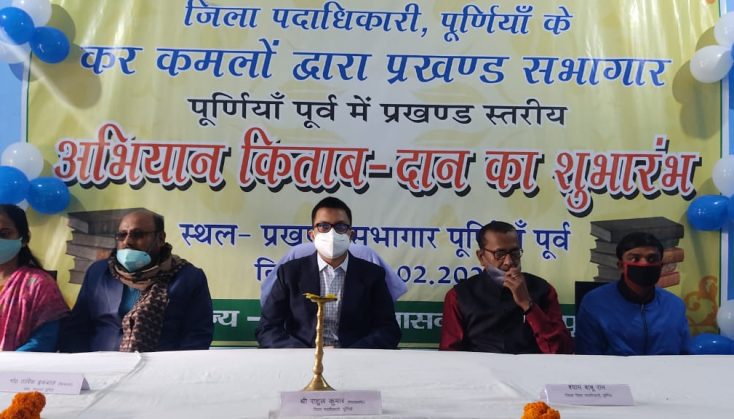 Rahul Kumar, DC Purnea during the inauguration of 'Kitaabdan' Campaign
In this new age, most of our time is usually spend on internet surfing, specifically the social media. This change in our habits have distanced many of us from activities like reading and playing sports. In urban and metro areas, people are blessed with all the facilities of modern life, but yet they waste time on unnecessary things. On the other hand, in country sides and remote areas people are deprived of resources as well. This is the situation of many districts in Bihar. Leave other facilities, the condition of school & education level is also not up to satisfaction. This is something that the DM of Purnea, Bihar, Mr. Rahul Kumar couldn't ignore.
Mr Kumar always dreamt of the betterment of education system. Perhaps it's this zeal that motivated him to start libraries in each & every panchayat of the district.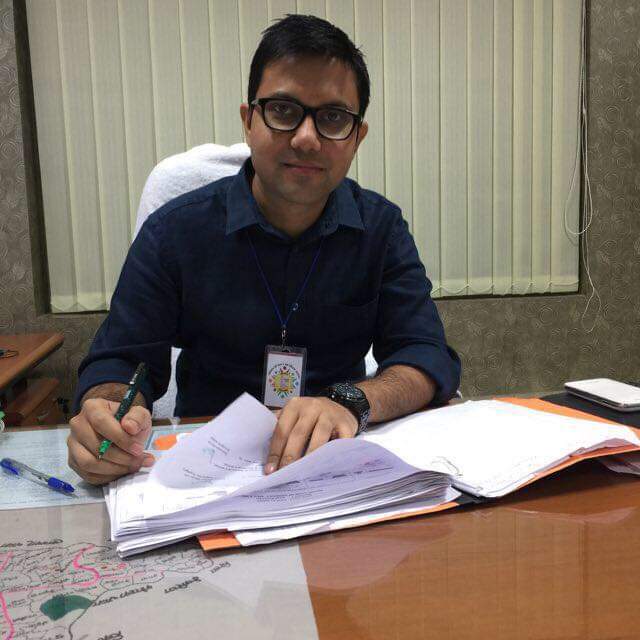 In an interaction with Indian Masterminds, Mr. Kumar explained the idea behind the initiative and his personal connect with it.
Mission 'Kitaabdan'
The average literacy rate of Bihar is more that 70%, while Purnea is still struggling at 51.23%. The reason behind this is the lack of infrastructure and awareness about the importance of education amongst the people of this area. With the thought to improve the education percent in the area, Mr. Kumar decided to set up libraries in each panchayat of the district. He wanted to kickstart a reading culture among the people.
Mentioning the inspiration behind the mission, he said, "I never went to regular college. All my education was done through distance learning. Still, I managed to cracked UPSC and it was because I spent more time on books. They are the best friends for any individual, and no matter how old a book is, the knowledge can't be outdated. So, we thought of this 'Kitaabdan' initiative".
Four-Point Mission
Under this initiative, any person can donate their old books which will then be used in library. According to Mr. Kumar, there are four major points of this mission. Arranging the space is one and collection of books the second. Along with this, motivating readers to visit the libraries and starting a reading culture are two major aspect of this project.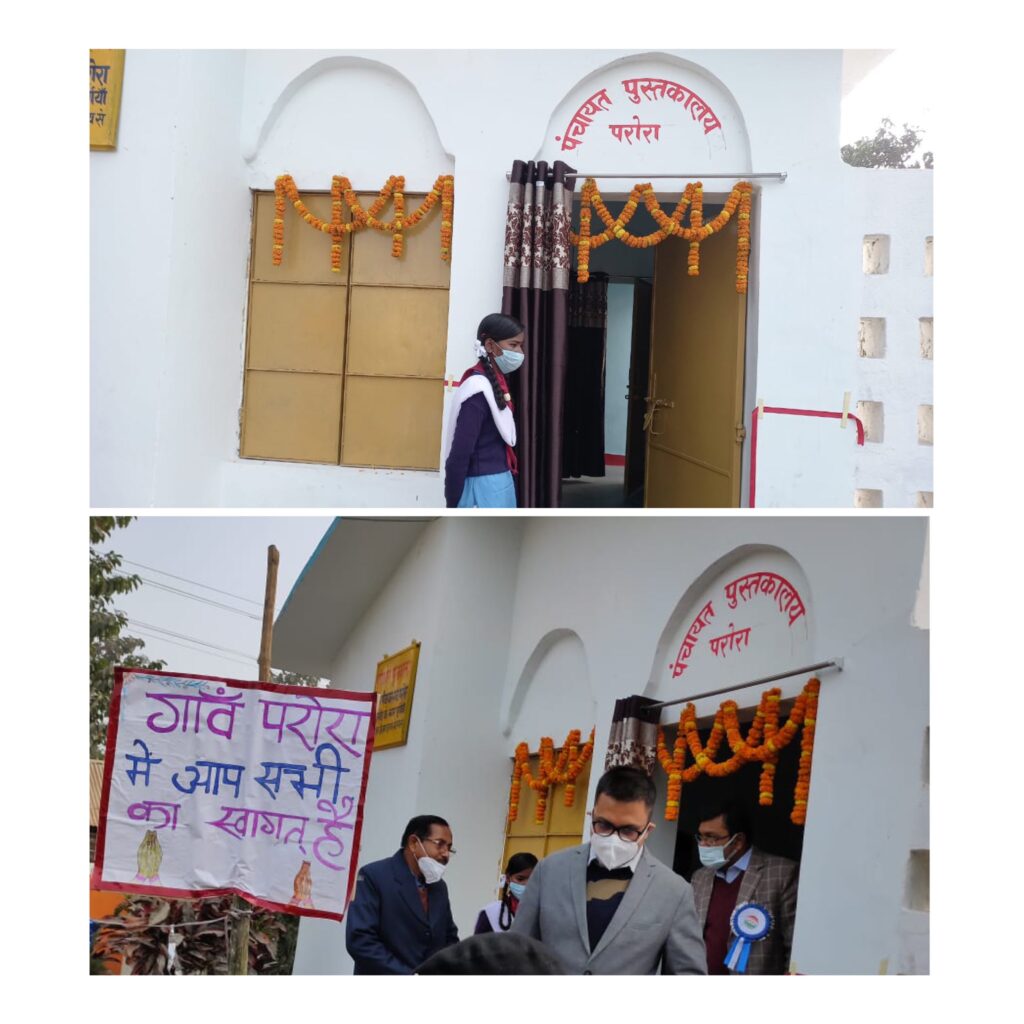 For the space aspect, Mr. Kumar has identified the empty rooms of `Panchayat Bhawans' and community places, which are spread all across Purnea. The administration is also putting forward an awareness drive to inform people about the libraries and roping in experienced librarians to make this whole initiative more interesting with other related activities.
"We are planning to start readers' club so that people are automatically drawn to these libraries. The students who are preparing for exams will of course be benefitted from this, but we want every person to develop the habit of reading. As I said, the knowledge in books never goes wasted", said Mr. Kumar.
246 libraries by June end
Realising that public participation is very important for the success of this mission, Mr. Kumar and his team have requested the people of the panchayats to come forward in sponsoring newspapers & magazines for their libraries.
On 25 January 2021, the first library was started in Parora. "We planned this for last year, but could not because of pandemic and lockdown. We are targeting a collection of 1.25 lakhs books so that all 246 libraries can have minimum of 500 books each. Till 12 February, we have managed to collect 70 thousand books.''
By the end of February, Mr Kumar plans to start 80 libraries, and achieve the target of 246 libraries by June end.
PREVIOUS STORY

Fighting Forest Fires and Protecting the Ecosystem

NEXT STORY

Tripura govt extended two years fixed term of DGP