Here Is Everything You Wanted To Know About Wood & Furniture
Published on 31 Jan 2023,

9:00 am IST

3 minutes read
Highlights
IFS officer Aishwarya Raj has come up with Himachal Pradesh's first wood awareness centre cum museum in Parvati Division
The aim is to enhance the interface between forest department and public and learn all aspects of wood
The centre has a miniature showcase gallery depicting various kinds of furniture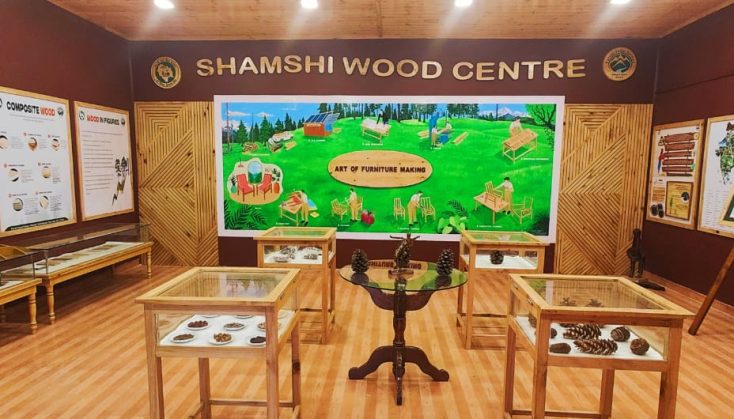 Himachal Pradesh has many attractive tourist spots. Deputy Conservator of Forest, Parvati Division, Aishwarya Raj, IFS, has added to them one made by him – a Wood Museum.
Wood-based industry was established by the Forest department in Shamshi, now part of Parvati Division in 1964. It used to provide furniture to all the forest rest houses (FRH) and office in the state. However, in the last 10-15 years, this place got ignored because of many reasons including budget constraints and irregular demand.
When Mr Aishwarya Raj came to Parvati division in January 2021, he found the entire unit occupying huge area, in tatters and being frequented by anti-social elements.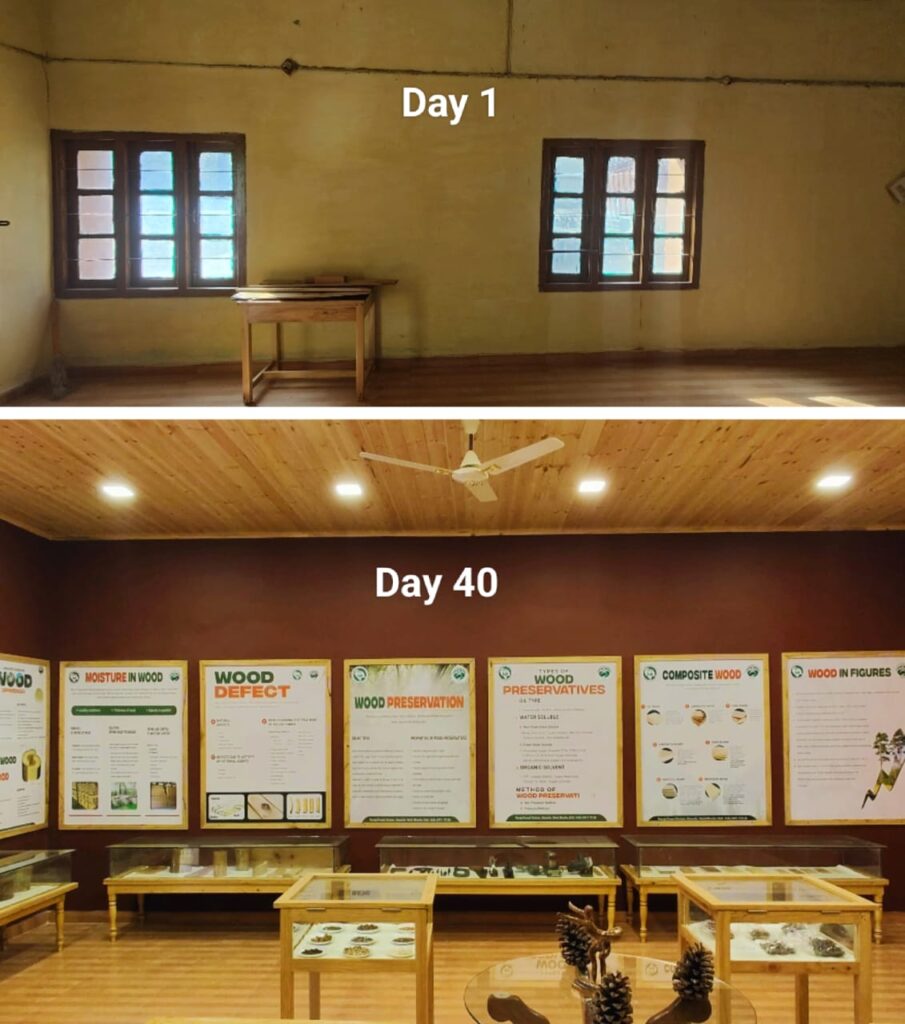 THE IDEA
He then came up with the concept of doing up a museum or an awareness centre that would be showcasing various aspects of woods for attracting the audience ranging from school children to forester trainees.
Speaking with Indian masterminds, Mr Raj said, "It solved dual purposes. First it helped the furniture industry to revive and we were able to modernize it with latest tools and techniques. Secondly, it also resolved the problem of anti-social elements and garbage dumping in the building."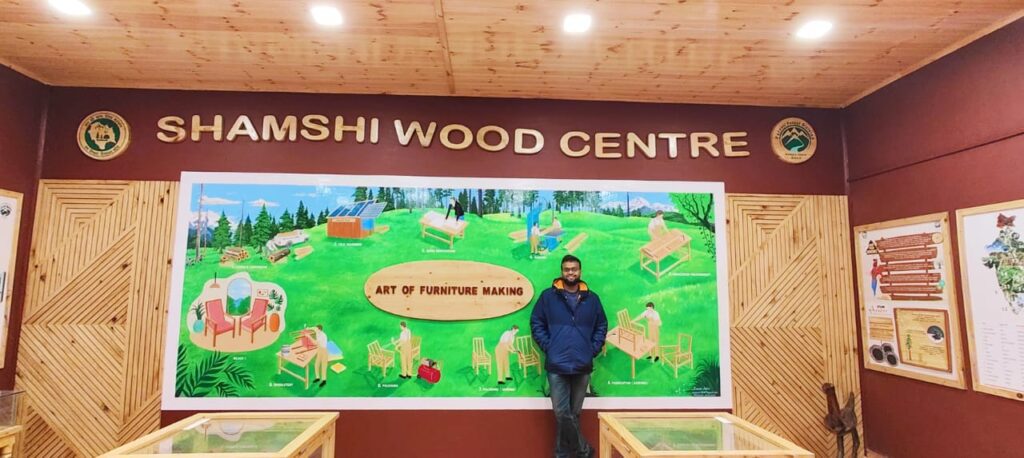 Hailing from Delhi Mr. Raj is a museums and art galleries aficionado. The biggest inspiration of the centre was the National Gallery of Modern Art and the National Museum in New Delhi.
"Being an IFS officer, I already wanted to create a linkage between the forest department and the people, to strengthen their connection," Mr Raj said.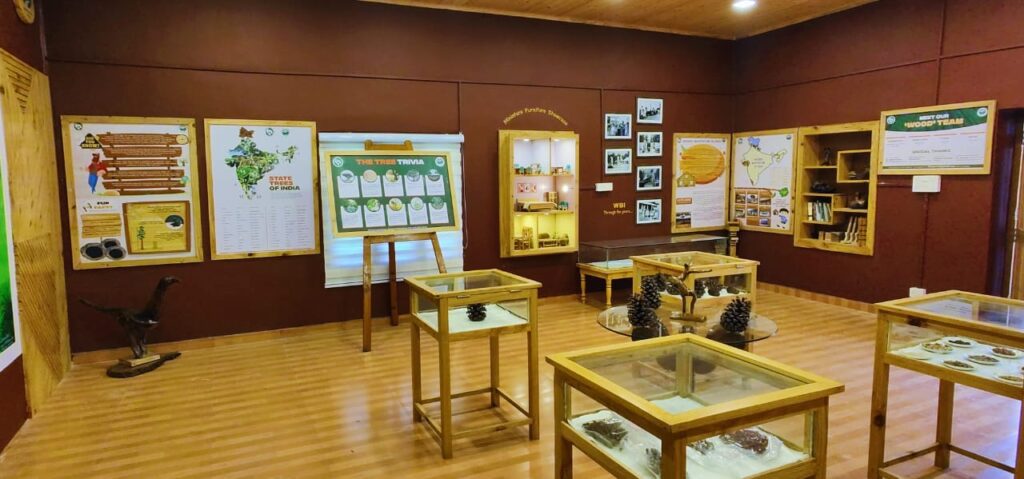 UPGRADATION
The administration went on upgrading the existing infrastructure. They worked on timber shed unit, protection and fencing of the compound, polishing and other things. Along with this, they tried to create one of its kind motorable solar kiln which helps in wood seasoning that led to better quality of furniture.
The centre already has received couple of visitors from the forest department and from local area, even though the administration hadn't opened it formally. The feedback has been pretty good as people have  appreciated the concept.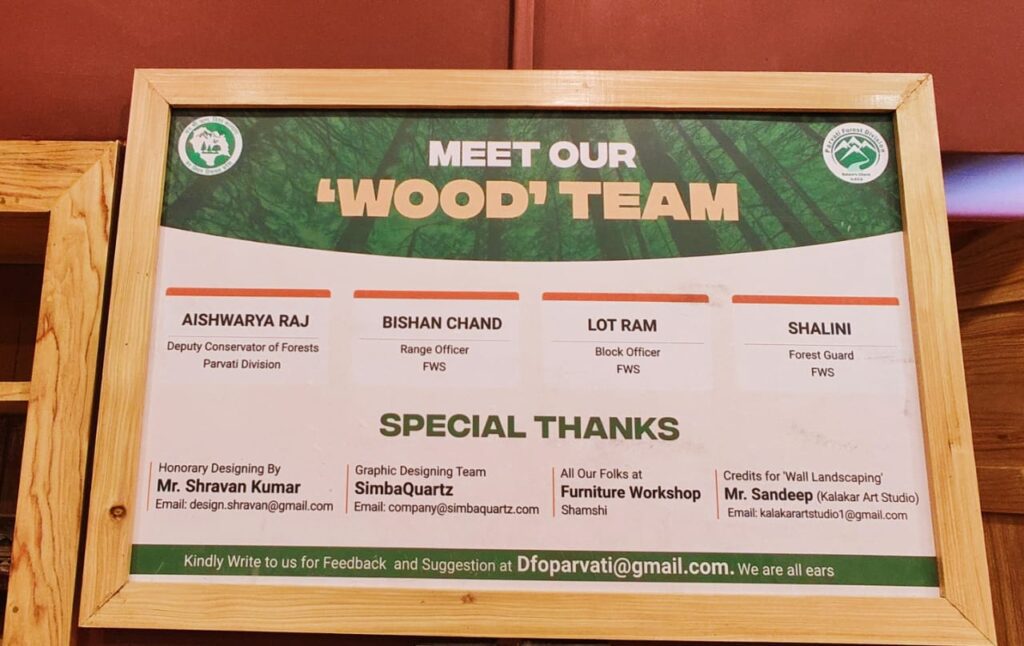 Further, this centre will be linked with the Nagar Van scheme. Right now, there is no entry fees for the centre.
"Special thanks to my forest guard in-charge Ms. Shalini and Block officer Lot Ram who worked really hard day in and out to create the centre," Mr. Raj said.
INSIDE THE CENTRE
The wood awareness centre has all the technical aspects of wood, starting from what wood is, different wood defects, different tree species, preservation and seasoning technique, tools.
It also has some trivia showcasing longest and shortest trees in the country. A miniature furniture gallery depicts various kinds of furniture being made there. The centre also has information about the medicinal plants and various species that are found in the forest of Himachal Pradesh.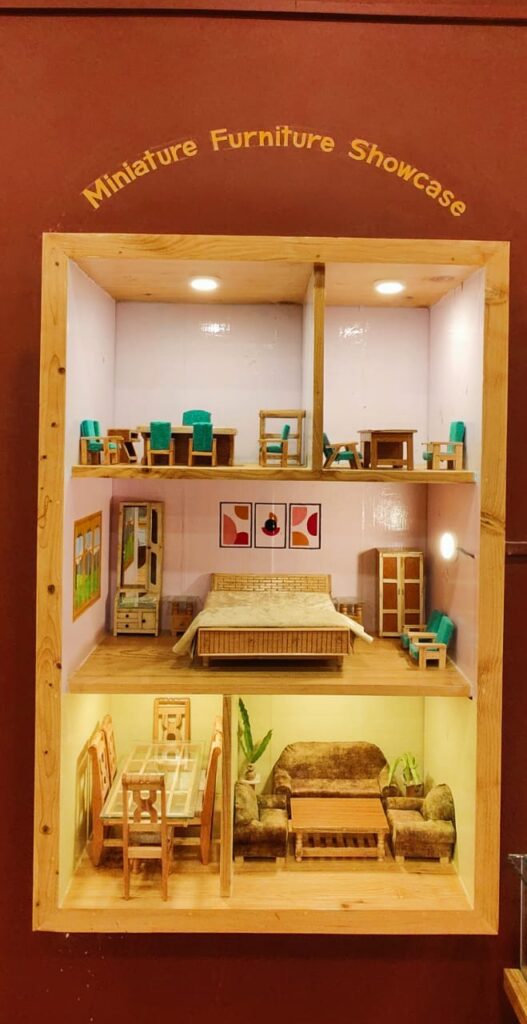 "We are also working on a small library. We are getting the best books related to science and wood technology, which people can use for their reference. The message is : wood too can be sustainable but only if used scientifically," he concluded.
PREVIOUS STORY

SP, Mirzapur Gone Viral For His Stylish Walk

NEXT STORY

IPS Rajeev Narayan Receives Command of Magh Mel...