It's Okay To Be Not Okay, Speak Up and Seek Help for Depression: NITI Aayog Director Shubhrata Prakash
Published on 23 Nov 2022,

5:23 pm IST

8 minutes read
Highlights
NITI Aayog Director Shubhrata Prakash has had her run-ins with severe depression and anxiety.
Speaking from her own experiences, she urges sufferers to come out and speak freely about depression or anxiety, and seek help.
The 2002-batch IRS officer, who has come up with a book, 'The D Word: A Survivor's Guide to Depression', gives reasons why it is important to normalise talking about mental health issues.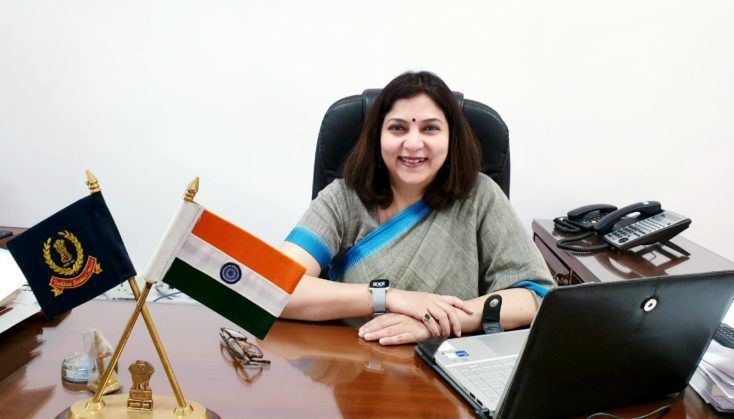 NITI Aayog Director Shubhrata Prakash (Indian Revenue Service, 2002)
If we want to take up mental wellness as a priority, let's first normalise talking about mental health issues, says NITI Aayog Director, Ms. Shubhrata Prakash, who regularly takes to social media to write about her own struggles with depression and anxiety. The 2002-batch Indian Revenue Service officer has even come out with a book on depression, The D Word: A Survivor's Guide to Depression (Pan Macmillan, 2016), where she also offers suggestions on how to take care of oneself as well as one's family while going through depression.
In an exclusive conversation with Indian Masterminds, Ms. Shubhrata Prakash spoke freely about her own struggle with depression and anxiety, and how she manages to discharge her official responsibilities diligently while trying to cope with these debilitating mood disorders that can render one even physically incapacitated, at times.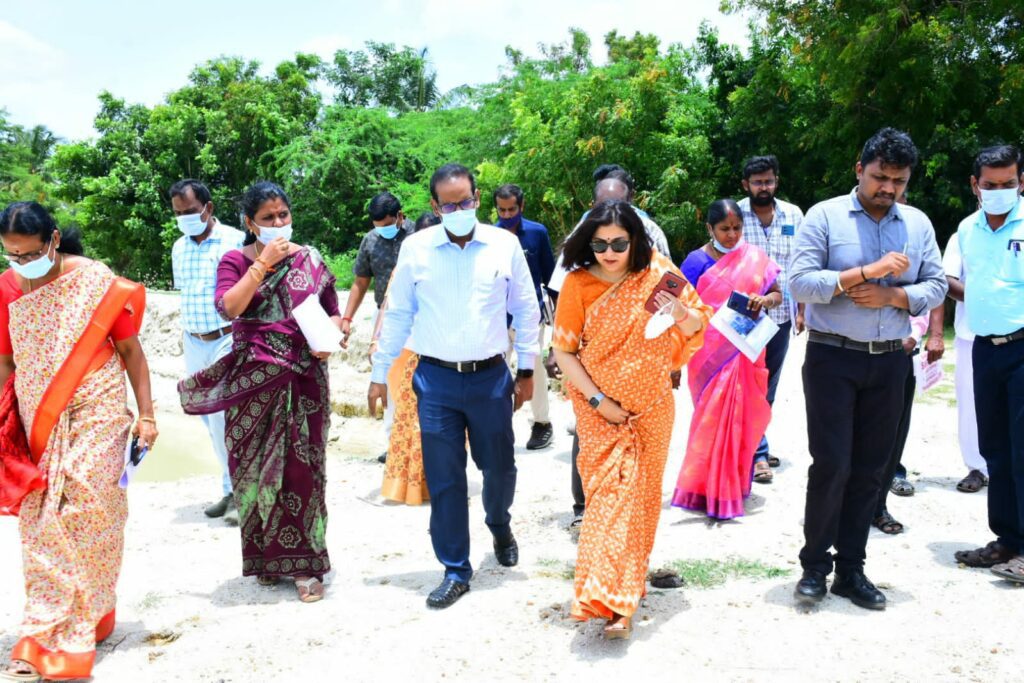 WHEN DEPRESSION HIT OUT OF THE BLUE
Although the first signs of depression appeared as early as in 2006, post-partum, Ms. Shubhrata Prakash was first diagnosed with depression in 2011. And, thereafter, she underwent a very severe episode that lasted from 2012 to 2016.
And, thus, began her tryst with pills, therapy, meditation, yoga, and a host of other mood-uplifting things. But, nothing seemed to work and the continuous struggle to feel better left her exhausted and drained. On top of that, feelings of guilt also started creeping in.
"I had a family to take care of. I had to get back to my work. But, there were days when I couldn't even get up from bed. And, I felt I was a burden to my family. I felt so hopeless," she said.
At times like those, she even had suicidal thoughts, she admits. However, it was her husband, Mr. Avi Prakash, a 1998-batch IPS officer of Tamil Nadu cadre, whose unconditional support, and love and understanding kept her going.
She still remembers his words, spoken during those dark moments. "You don't need to do anything. You just need to live for us. You don't know what difference just your presence makes in our lives," he told her, as he took on all the responsibilities at home, including taking care of their two children.
And, that, indeed, made the difference as, cushioned in the love and care of her family, Ms. Prakash could slowly come out of depression.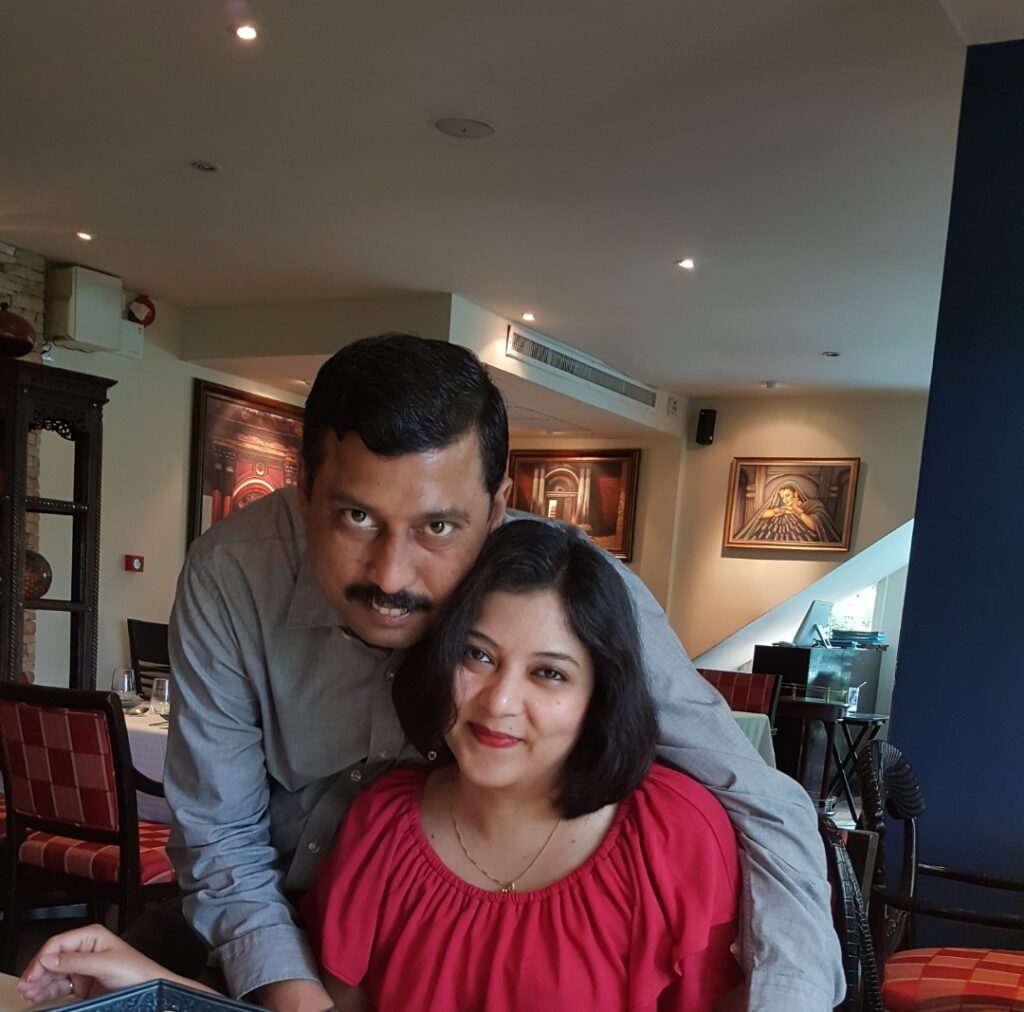 ACCEPT DEPRESSION FOR WHAT IT IS
Looking back, she rues the fact that a lot of people choose to live in denial when it comes to depression. They refuse to believe that it is a serious mental health issue that needs urgent help from a certified medical practitioner, just like any other disorder.
However, unlike a disorder in some part of the body, this disorder happens in the mind, and, hence, people cannot see its physical signs. And, as such, many either choose to shrug it off or dismiss it altogether, even typecasting sufferers in the process, as Ms. Prakash was to find out, to her dismay.
She said, "People would come up to me with good intentions, but totally ignorant about the disorder, as such. I would be advised to get up and get active, start running or yoga, as if, if I had started doing so, the disorder would have automatically disappeared. How could I be expected to go out and run when I didn't even have any energy left in me to get out of bed?"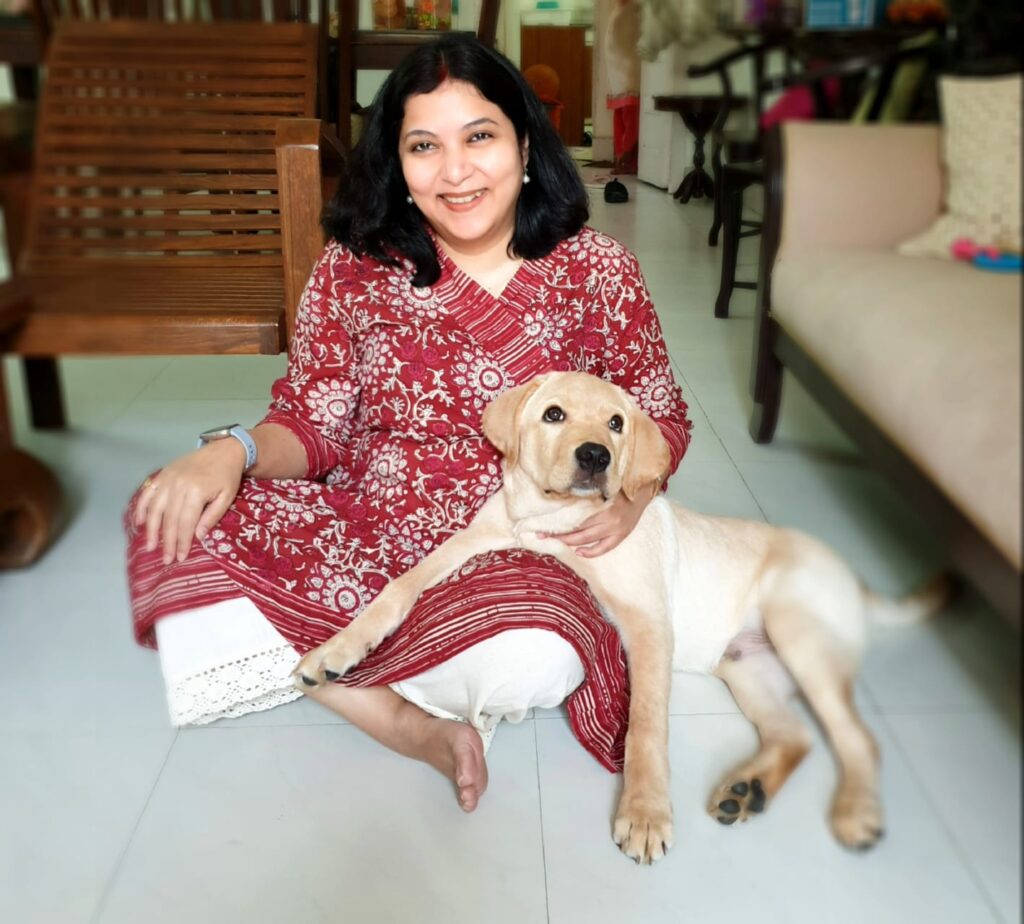 AND SHE DECIDED TO COME OUT IN THE OPEN
She was getting tired of having to explain to people about her condition, and the fact that there was nothing wrong with her, other than just suffering from a health disorder like any other, and needing some time to recover and recuperate like anyone else.
"It was then that I decided to come out in the open and tell everyone that I didn't suffer from any moral failing or weakness of character. I suffered from depression," Ms. Prakash said.
Gathering her experiences from her long struggle with depression, Ms. Prakash decided to write a book on it, hoping to dispel all the myths around it.
"These were the myths that had hampered my recovery. I didn't want others to suffer the same. Since I always had a flair for writing, I approached the publishing house, Pan Macmillan. They asked me what I wanted to write about and I said 'depression'. And that was it! They agreed, and in 2016, my book, The D Word: A Survivor's Guide to Depression, came out," she said.
Around the same time, she also took to Twitter to tweet regularly on depression and other mental health issues, to create more awareness.
ABOUT 'THE D WORD'
The book, The D Word, essentially talks about depression, as the name itself suggests. It is the author's sincere efforts to bust the myths surrounding depression and encourage people to talk about it openly – to spell it out literally and not hide it for fear of social stigmas.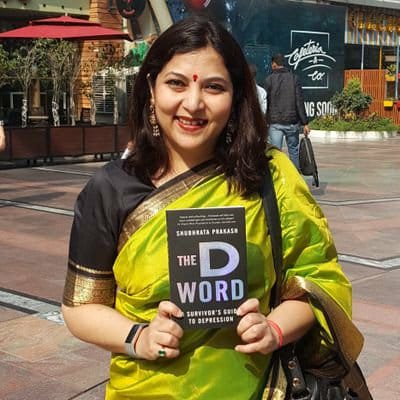 "Two thirds of the book is information about depression, like, what are the possible triggers, the treatments available, how one can take care of oneself as well as family members while suffering from it, etc.; while one third of the book is about my own journey – an honest narration of my own struggle with depression," Ms. Prakash said.
MANAGING WORK WITH DEPRESSION & ANXIETY
But, before baring it all in the book, she informed her workplace about her condition, first. She had to do it to explain the erratic pattern that she was displaying.
She said, "There would be days when I would be at my best, performing exceedingly well, but, then, there would also be days when I just couldn't come to office, as much as I tried to. So, I realised that I had to tell my office people. Also, I realised that there was no reason for me to hide it since it's not my fault. So, why should I be ashamed about it?"
However, she has never allowed depression to affect her work, even though she does take time out to ground herself. Even if she has to work extra hard on some days, she makes sure to complete all assigned work and discharge all responsibilities diligently without allowing depression to hamper her work, even if it takes a toll on her mind.
She said, "It all depends on how efficiently you manage your time, and balance your work and disorder. For a capable person, it should not be too difficult. When I start feeling depressed or anxious, I immediately take some time out to gather myself. I practise deep breathing or watch some TV, or even do some writing. This causes a small spike in the mood for a while and gives you the breather to plan ahead. I also carry my pills in my purse just to be prepared, and take them to calm myself, if needed."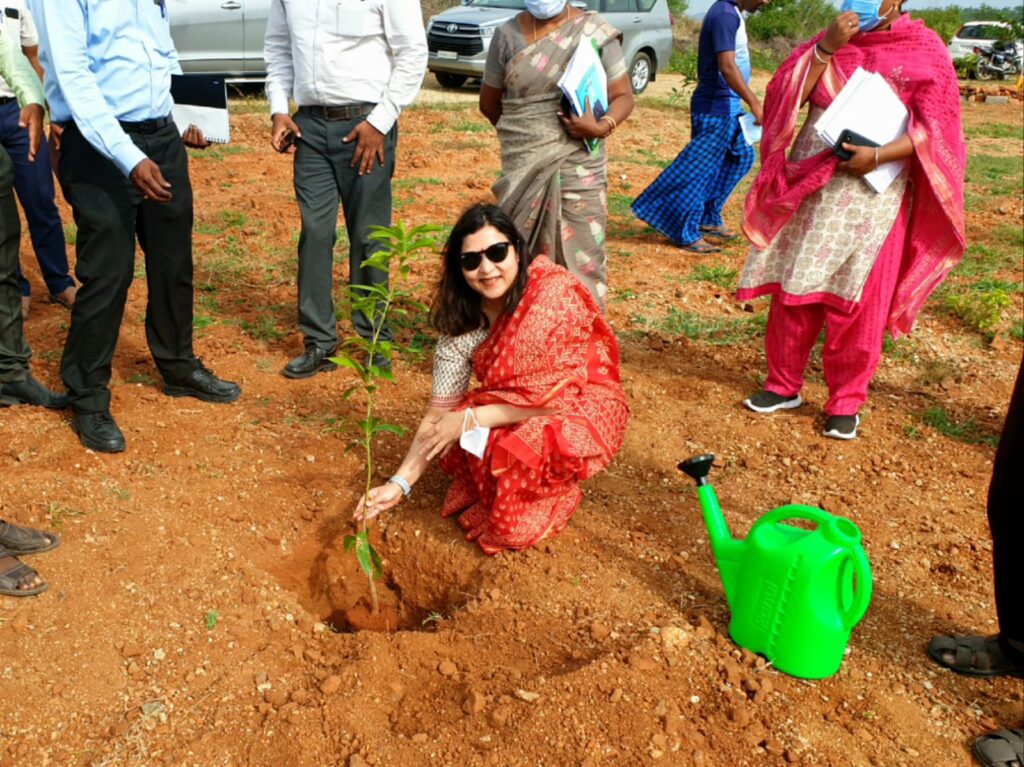 A STRONG MENTAL HEALTH ADVOCATE
Ms. Prakash has proved that depression cannot defeat people who are determined not to allow it to weaken their resolve to fight it – fight it not just for oneself, but for the community as a whole. Every time, a voice speaks out freely, it gives courage to hundreds of others to speak about it and seek help, thus setting off a ripple effect.
And, this is what Ms. Prakash has been doing ever since she came out in the open. Instead of self-limiting herself, she opted to use depression as a tool to reach out and help the silent sufferers. After coming out with her book, she became active on Twitter, and also formed small support groups on Facebook and Telegram.
"These are small groups of friends and colleagues. It's not about just one personality. It's about how we, as a community, can help. By next year, I plan to make these groups bigger, just as I plan to get back to writing my half-finished books lying in wait on my laptop," she said.
ADVICE FOR YOUNG CIVIL SERVANTS, AND ASPIRANTS
Before winding up, she had a few words of advice for all young bureaucrats: "Whether you are an aspiring civil servant or whether you are a civil servant, this is for you. I was a young bureaucrat when I first had depression. Life will be full of stress and challenges. But, if you feel that you are experiencing anxiety or depression, do not hesitate to talk about it and seek help. Remember, it does not define you. The more you hide something, the more it festers. Would you rather break than take help? Yes, mental health can take a turn for the worse. So, don't stigmatise yourself. It's perfectly okay to be not okay. Let's just all normalise talking about mental health."
PREVIOUS STORY

Uttar Pradesh: 6 IAS Officers Shifted, IAS Gaur...

NEXT STORY

Greeted with Garlands and Sweets, Farmers Comin...