Swabhiman Dooars: Improving Hygiene and Generating Employment for Women
Published on 25 Sep 2023,

4:16 pm IST

4 minutes read
Highlights
'Swabhiman Dooars' initiative in Alipurduar district is providing women hygienic products at low prices
This initiative is generating employment and empowering women, too
2011 batch IAS officer Surendra Kumar Meena, who planned this initiative a year ago, provided funds to women SHGs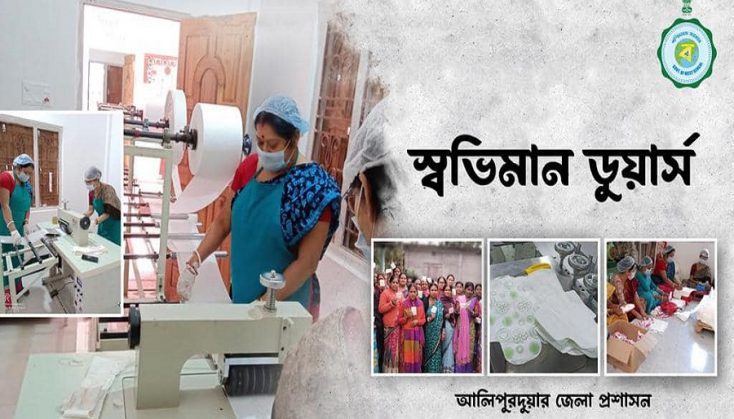 For a woman living in rural India, menstrual health and hygiene are still a big issue. Worst thing is that most of the homes still do not care to or shy away from discuss it. Most of the rural women lack access to sanitary napkins due to factors like lack of awareness, financial problems, and non availability of such hygiene products at a low price. But, in Alipurduar district of West Bengal, 2011 batch IAS officer Surendra Kumar Meena, who is now transferred to Uttar Dinajpur as DM, tried to change the scenario.
He started 'Swabhiman Dooars' initiative for creating an ecosystem for menstrual health and hygiene. This initiative not only provides quality sanitary napkins to the rural women at a cheap price, but also create opportunity of self employment with the creation of Rural Entrepreneur Hub. The women self help groups (SHGs) of the district are involved in this initiative and work tirelessly to produce the products. It is empowering women in the true sense.
In an exclusive conversation with Indian Masterminds, former DM and Collector of Alipurduar, Mr. Surendra Kumar Meena who is now Collector of Uttar Dinajpur, talked about his initiative for women health and empowerment.
SWABHIMAN DOOARS
Mr. Meena started this project almost one year back, when he came to know that some women SHGs in Mahasangha and Sangha areas of the district tried to start women health centric hygienic products, but failed due to financial and other constraints. So he planned on providing help to these SHGs and started the process of procurement of machines for the production of sanitary napkins, raw materials, and making an infrastructure.
After 10 months of hard work, the project 'Swabhiman Dooars' started in September this year. The district dministration set up a sanitary napkin production unit at Birpara with minimum daily production of 14,000 napkins. This unit has two machines worth almost 40 lakhs. An industrial cooperative society has been formed consisting of rural women SHGs for operation. These units will focus solely on production and packaging. The administration is also helping in creating a market chain of wholesalers and retailers.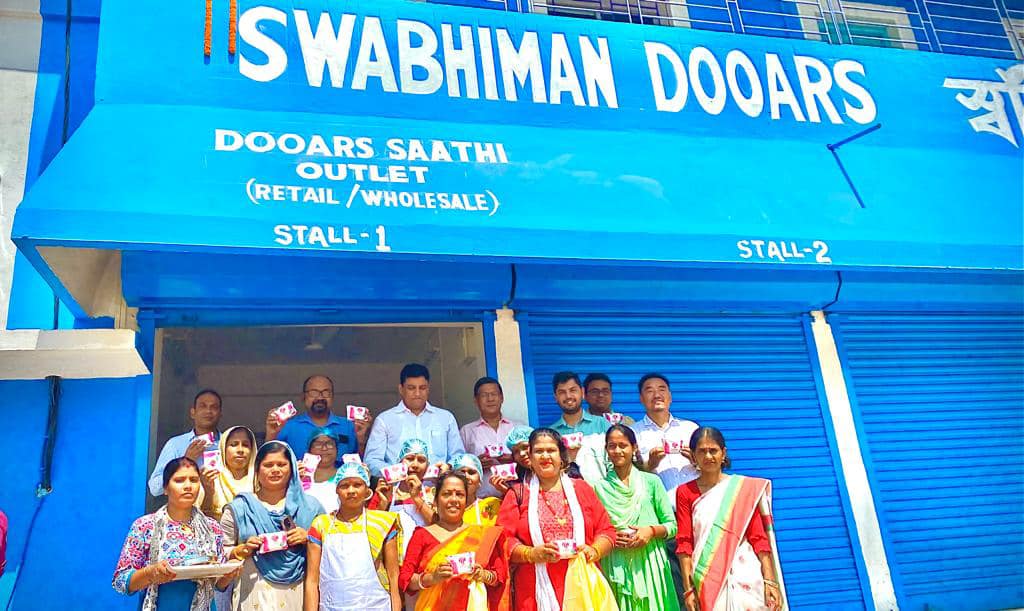 SHG clusters like Mahasangha and Sangha will function as wholesalers and the SHG women at the village level will be the retailers. Thus SHG women will be the primary point of sale for the local people. And, each organisation or person on the chain of marketing will be earning profit.
Mr. Meena said, "The name 'Swabhiman Dooars' is directly affiliated to women dignity, and so is the initiative. This will empower rural women in every sense. It will create employment and provide health safety to them. In my opinion, this initiative is the need of the hour everywhere."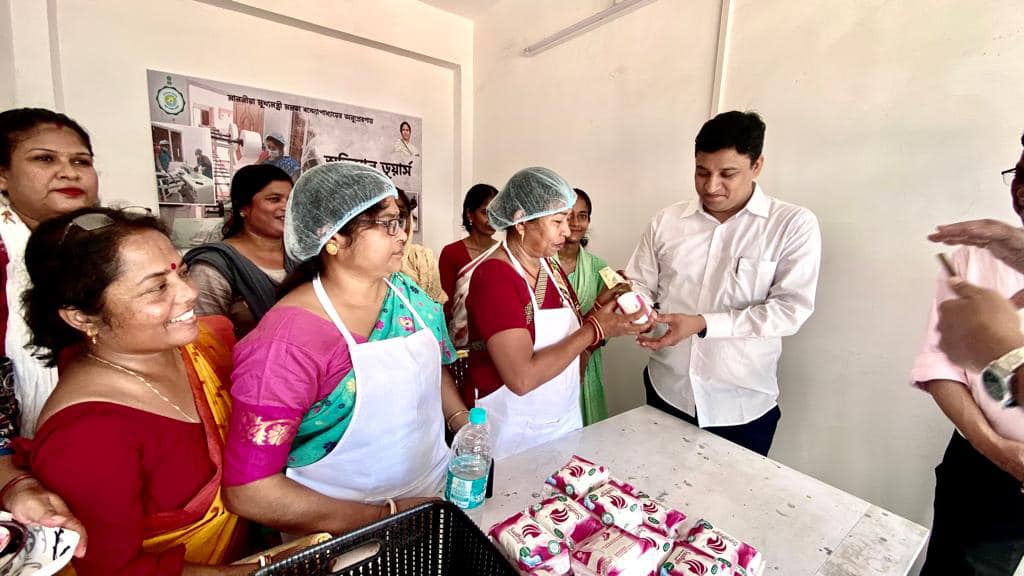 EMPLOYMENT
More than 100 women under SHGs are involved in the production unit. After production and packaging, the products will be taken to every block and every village by the all women sales team. This will create further employment for around 1500 women. Already, more than 500 women are working under the initiative.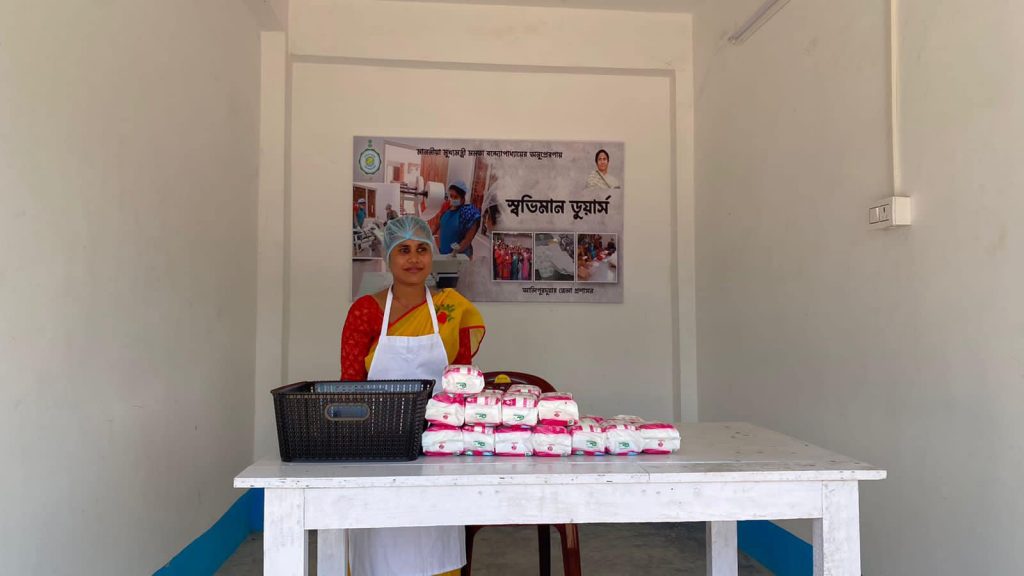 AWARENESS
The sales women are also creating awareness about the importance of menstrual health and hygiene. They also advice on the safe disposal of used sanitary napkins. Such awareness and direct interaction will have impact on health, gender equality, quality of life, education, equity and empowerment.
Extensive campaigns with proactive involvement of all stakeholders is being carried out with special focus on generating traction among men that menstrual hygiene is not only a girl/ women issue but a societal issue which need intervention of all.
Mr. Meena said, "We are fully committed to this project and we urge everyone to come and help us for creating the vibrancy and the movement."