To Monitor Forests 24×7, IFS Officer Sets Up Sophisticated Control Room
Published on 1 Oct 2023,

4:00 pm IST

5 minutes read
Highlights
IFS officer Vejayanantham TR started a Forest Control Room in South Betul division of MP •
Because of constant monitoring, many illegal activities could be brought to an end
This initiative is helping to nab teak smugglers also, thereby securing the forests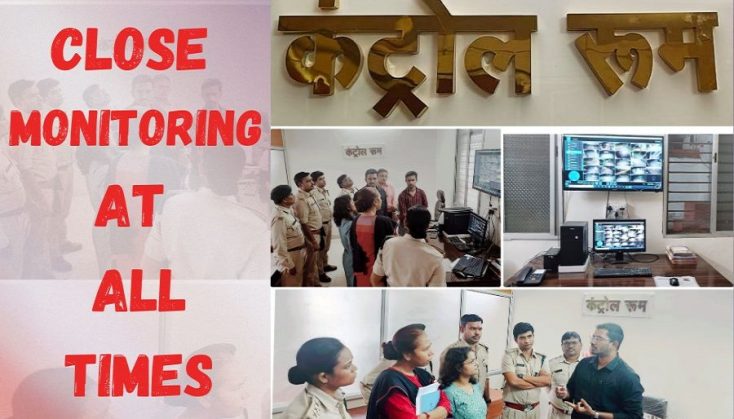 2018 batch IFS officer of Madhya Pradesh cadre, Vejayanantham TR has establish a Forest Control Room for 24×7 monitoring of the sensitive zones of the forests, and every activity that need to be taken into cognizance. Mr. Vejayanantham is the DFO of South Betul division in Madhya Pradesh, and this initiative was launched almost a year back with the results being quite impressive.
Earlier, the forest department used to do monitoring with the old methods of using wireless and phones. But, now, with the start of the new method, all major and sensitive roads are monitored by solar and 4G powered CCTV cameras, while live monitoring is done at the division level. More than 30 cameras have been installed in the division with Jio trackers app. It is acting as a single-point source of information, and also a single point to send out directions to the field staff. And the best part is, no separate funds had to be used to put this initiative in motion.
Indian Masterminds interacted with Mr. Vejayanantham TR to get more details.
FOREST CONTROL ROOM
South Betul Forest Division in Betul district encompasses six ranges and three sub divisions. Out of these six Ranges, four namely Multai, Bhensdehi, Athner and Sawalmendha are bordering the state of Maharashtra.
Betul is known for its teak. Every year, around 150 crores of timber revenue is generated from Betul forest.
Thus, continuous monitoring is an utmost need here. That's how the concept of Forest Control room was born. A dedicated room with separate computers and printers was set up along with a big monitor for easy monitoring. Now, every movement is monitored live at the divisional level.
When the earlier methods were in use, information was available only once or twice a month and decisions were taken accordingly. But, now, with live monitoring every day, it is easier for the DFO to take important decisions and implement them better. Also, since the control room has all information at all times, concerned forest officials can be notified immediately about any suspicious activity.
At the same time, employee presence/absence data, night patrolling routes data, and foot patrolling routes and data are all being covered through various apps and mediums and monitored. Furthermore, a forest fire control and command centre is also part of this control system.
Mr. Vejayanantham said, "Forest is a common property. Every teak tree standing in Betul is like 'standing gold' for the mafia. When the mafias are taking advantage of modern technology to steal our valuable natural resources, the department can't afford to crawl in Nineties style. We need modern methods to secure our forests. Where is our staff patrolling, where is night patrolling happening right now… we need to know everything. And such close monitoring is necessary from the division level."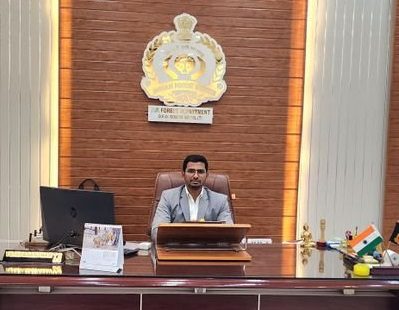 THE COMPONENTS
CCTV Monitoring: After much discussion, the roads that border Maharashtra and the roads that lead to major teak patches were finalized and GPS coordinates were taken. Solar powered (wherever electricity points were not nearby), 4G enabled CCTV cameras were installed in 27 locations. Live telecast of these CCTV cameras were made available at the division office control room and also at the range and SDO offices.
Barrier Control: Recently, owing to frequent incidences of illegal felling and illegal timber transportation in Maharashtra bordering areas, around 6 temporary barriers were established.
Data: Ensuring presence and absence of staffs through everyday reporting via google sheet.
Patrolling: Night patrolling and incidence reporting to control room. A google sheet and register for collecting data of night patrolling team, the route they took, crimes they attended and POR registered were brought into force.
Geo Tracker: Patrolling using geo-tracker app that records the path taken by the patroller and convert it to kml file. Initially, a demo video was made and staff were given training on how to use the geo-tracker app. It was started on pilot basis in three ranges where young range officers were posted.
Forest Fire Command and Control Centre: In order to prevent forest fires and to effectively attend and douse the fire on time, a two-pronged strategy of conducting more samiti meetings and establishment of Forest Fire Command and Control Centre at the division level, was adopted.
FUTURE PLAN
The next aim is to add a Public Grievances Redressal Mechanism. "Control over crime and criminals and ensuring proper HR management at the division level is much needed to safeguard our precious natural resources," said Mr. Vejayanantham, who has received appreciation from the department heads, as South Betul is the first forest division to establish a Forest Control Room in Madhya Pradesh. This model will be adopted in the entire state if all goes well.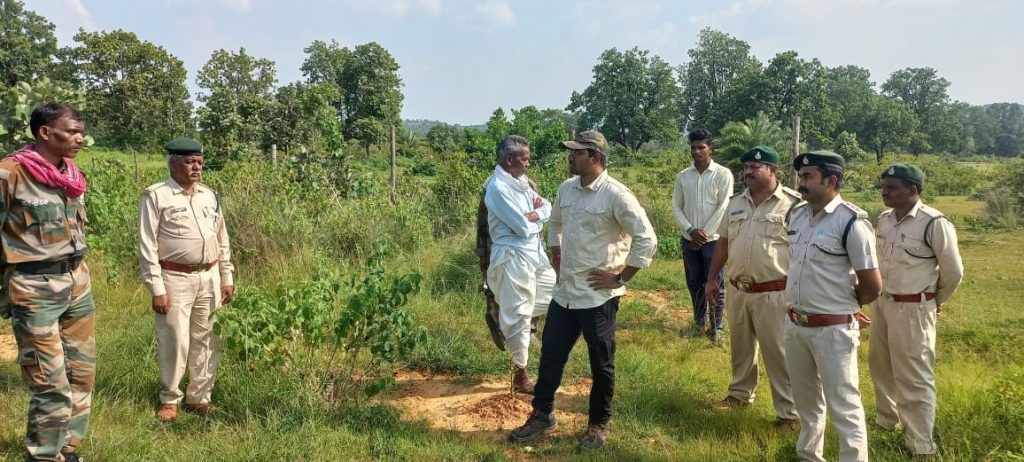 EXPENDITURE
The entire expenditure for setting up a control room in the division office will just cost Rs. 5,51,000 in the first year, and then Rs. 1,15,000 every year.
"The CCTV cameras we bought were of basic model since we started on an experimental basis. If we are going to adopt this model, then we can go for better and high end variants to ensure maximum reliability in times of need. The future lies in the hands of those who adopt new or updated technologies and keep in pace with the current demands," the officer said, adding that the control room was the need of the hour to control forest crimes, and also for better human resource management.
Since the control room is working well for the South Betul division, the officer and team gave a presentation in the capital city Bhopal, so that the model may be replicated in other forest divisions as well.
PREVIOUS STORY

IPS Deepak Damor Made IG, BSF Gujarat Frontier

NEXT STORY

IPS Ravi D Channannavar Gets New Posting As Dep...