Waste To Wealth Via Funerals
Published on 26 Jan 2023,

4:03 pm IST

3 minutes read
Highlights
In Sambhal district of UP, administration started a unique initiative against single use plastic.
From every block to urban local bodies and district headquarters, a plastic funeral procession is taken out on every month.
The brain behind this initiative is 2014 batch IAS officer and DM of Sambhal, Mr. Manish Bansal.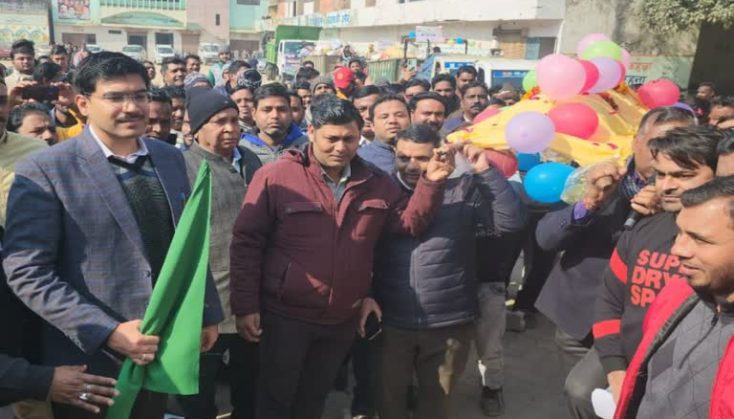 It's a funeral procession bring taken out in Sambhal district of Uttar Pradesh. Lot of people participating the procession especially women are crying. Yet the district administration and people at large are visibly elated because the funeral is of single-use plastic.
The symbolic effigy is properly decorated. After collection of plastic the bier is cremated symbolically. During this, slogans of freedom from plastic are raised. People take a vow to boycott single-use plastic.
The move is brainchild of the  2014-batch IAS officer and district magistrate of Sambhal, Mr. Manish Bansal. Through funeral procession, Mr Bansal is spreading awareness about the single use plastic among the people of his district.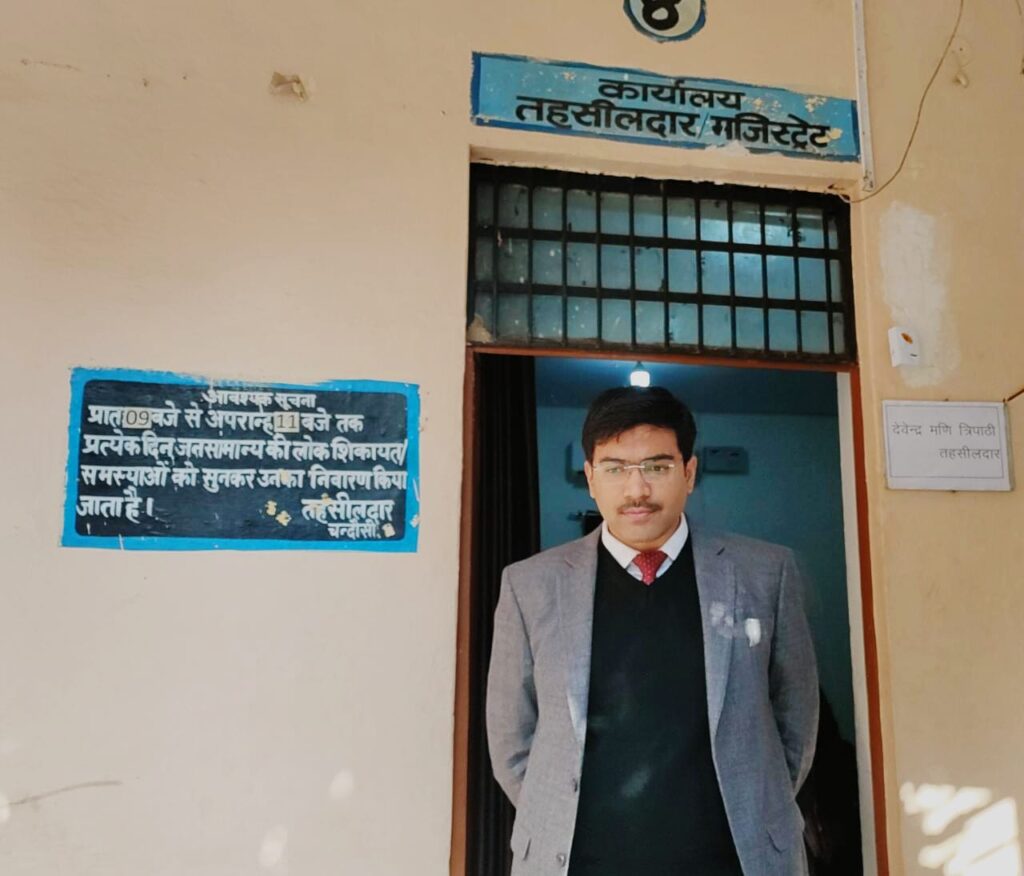 MONTHLY RITUAL
These funeral processions are becoming a monthly ritual in Sambhal. They are taken out on 15th of every month in all the eight blocks, urban local bodies and also district headquarters of Sambhal, to bid farewell to single-use plastic.
So far 275 quintals of plastic has been collected in Sambhal. Speaking exclusively with Indian Masterminds, Mr. Bansal said, "The aim of this initiative is to bring about a behaviour change. And that has already started happening gradually. Polythene's are so easily available that people don't carry a cloth to the market."
Many collection centres have been set up in the district. The same work is being done by the correct urban local bodies too. Approximately 120 quintals plastic was collected in December and 155 quintal was collected in January.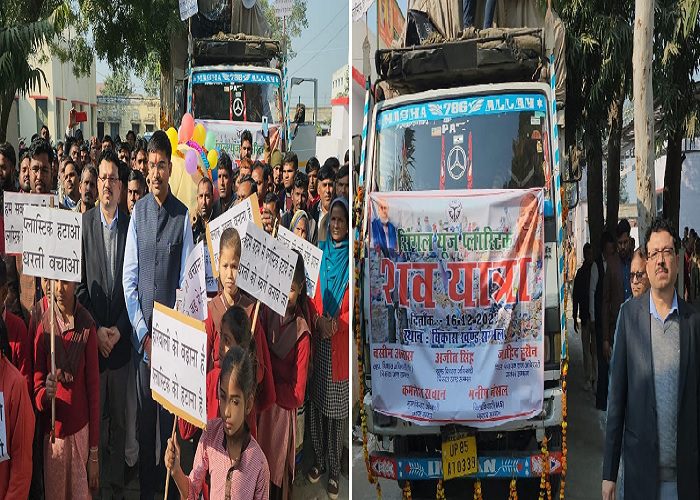 WASTE TO WEALTH
Mr. Bansal said, " Alongside awareness campaign we are also launching an enforcement drive. I know that this will not make a difference in a day, but over the time, it will definitely bring about a lot of change."
The administration is also planning to create wealth from this waste.Mr. Bansal said, "We are in talks with some companies, who make benches for parks and tiles by recycling waste plastic. So the waste can be converted into some useful products. We will thus not only be creating wealth from waste but will also send a message across."
ENFORCEMENT DRIVE
Apart from this, to stop the use of plastic, administration is running frequent enforcement drives, in which whoever has single use plastic like polythene etc in bulk, it is seized. Penalties are also imposed on them. Apart from this, administration run regular awareness campaigns in schools and colleges, in which children are told about the dangers of plastic pollutions.
PLASTIC DATA
According to Ministry of Environment, India produces almost 3.5 million tonnes of plastic waste annually. That is 25, 490 kg per capita generation of plastic. It has quadrupled in India over the past five years. It is polluting water bodies and disrupting seepage of rain water into the ground.
The pandemic created a surge in plastic production from FMCG markets, e-commerce, food-delivery services etc. The uncollected plastic waste, accounts for 40% dumped in landfills, clogging water bodies and polluting streets. Almost 60% of the plastic waste collected is not recycled. Plastic waste impacts at least 267 species worldwide, including 86% of sea turtle species, 44% of seabird species, and 43% of marine mammal species.
PREVIOUS STORY

Gujarat: IAS Raj Kumar Named As The New Chief S...

NEXT STORY

Haryana: IAS Amit Agrawal Inaugurates Startup C...