When an IPS officer Cooks for the Poor
Published on 17 Nov 2020,

3:20 pm IST

4 minutes read
Highlights
IPS officer Saroj Kumari, coming from humble background, understands the pangs of hunger. So when pandemic reared its head, Ms Kumari set up a unique community kitchen to help the poor. At times, she herself would prepare food in this kitchen.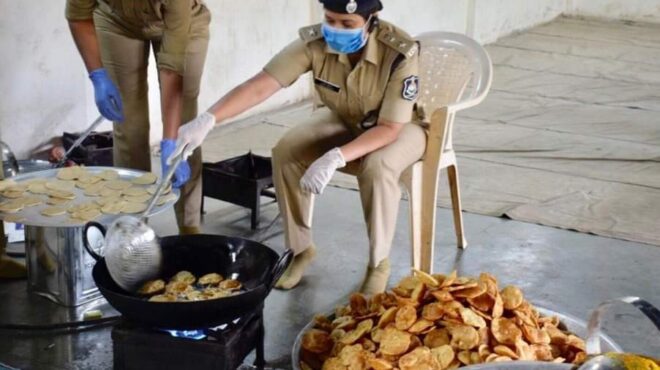 Saroj Kumari and her team cooked for more than thousand people during lockdown in Vadodara
When Covid-19 hit the world, no one was prepared for this pandemic. Most countries, Including India, went for a lockdown. People lost their jobs and were confined in their houses. Many others were struggling for their survival. This unusual and unprecedented time made the lives of daily wage workers and people living on streets even worse. Neither they had anywhere to go, nor had anything to eat. However, in Vadodara, Gujarat their worry was eased because of an IPS officer. Ms. Saroj Kumari made sure nobody slept on empty stomach- and to ensure the, she herself started cooking for these people!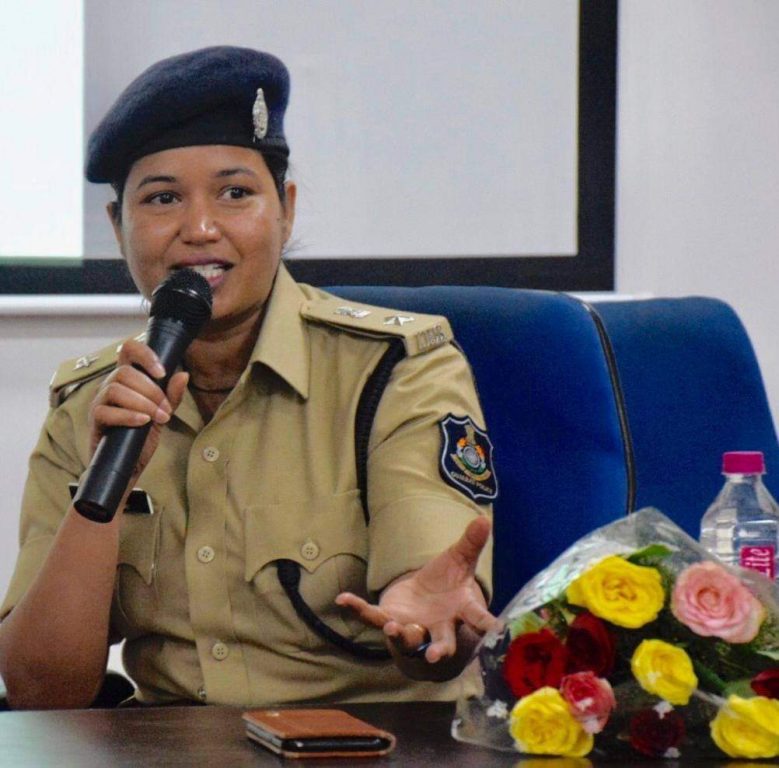 In an interview with Indian Masterminds she talked about her special 'Police Rasoi' and its working.
Food is the Right of each Individual
"Nobody deserves to sleep on an empty stomach. Right to food is for everybody and as an individual we should ensure it", says Ms. Kumari. During her field visits during the lockdown, she came to know about the situations of these people firsthand, the really unfortunate ones who were forced to live on streets and footpaths. Seeing their pathetic condition, she decided that the least she could do was provide them food. She talked about it with her colleagues and came up with the idea of 'Police ki Rasoi' (Police's Kitchen).
And what a kitchen it turned out to be! Every day without fail, this team would cook food for about 1200 people. The best part was that at times Ms. Kumari cooked with her own hands.
When asked about the funds for the initiative she said, "At first, I and my colleagues put their savings to start with. Not just the money, all of them supported this initiative by giving their extra time as well. After completing their eight hours of office work, they used to help is preparing the `rasoi' and distributing the food. I was really happy to see their support and felt strengthened. After a week or so, people from the districts also came to help us by providing the ration and money."
Ms. Kumari said she will always remember these days as a golden opportunity to serve the public. Along with this `rasoi' she also enforced the norms of lockdown with ease and helped the elderly by sorting out their issues.
`Varistha Nirbhayam'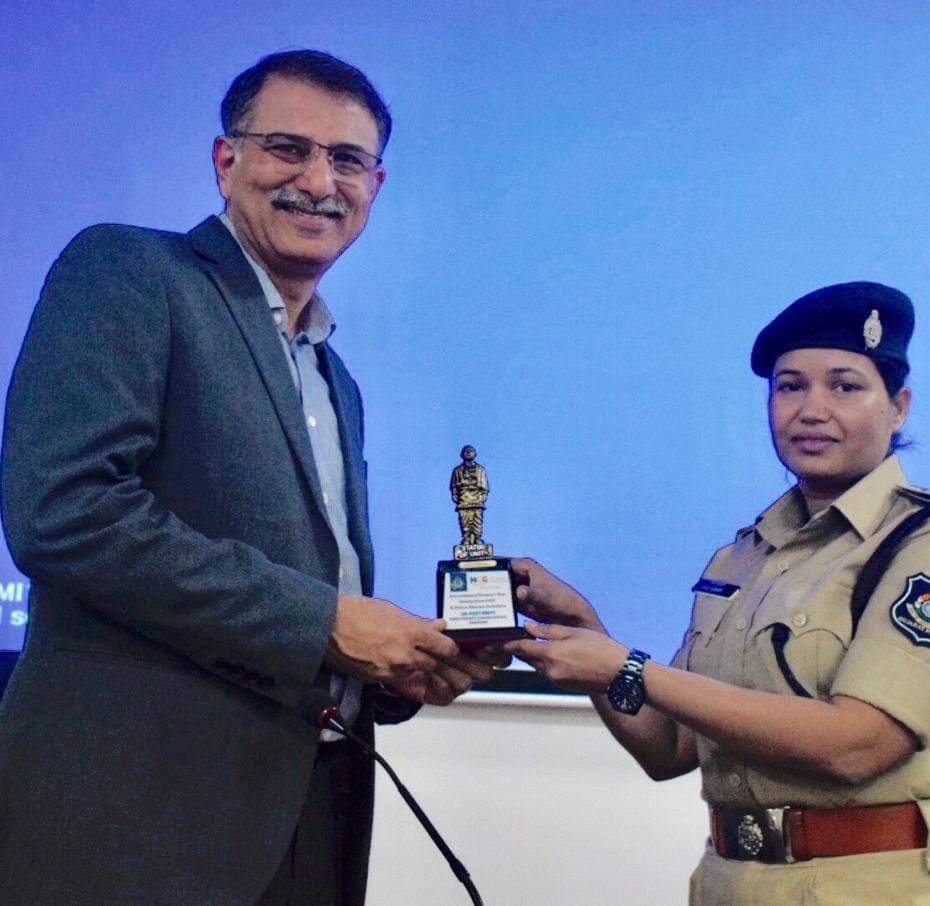 Ms. Kumari comes from a poor family; this perhaps could be a reason why she understands the pain of people. When she first wore the uniform of a cop, she decided to give her best to the children and old people. With this thought, she had started 'Varistha Nirbhayam' to solve senior citizen's complaints expeditely. During lockdown hundreds of old people were alone in their houses and needed help. So, she modified her earlier initiative and introduced a helpline number to look after them. On this helpline, elderly people could call and register their problem. Thereafter, almost immediately, a police team would reach out to them. "We got around 700 calls on the helpline and many people called for help on the direct number for police. After receiving the complaints, our team helped them with food, medicine and whatever else they needed. In some cases our team even helped the elder ones to go at their children's places. We also provided police counselling through this platform. I still receive calls and messages from them thanking me and my team. It really fills me with joy to be able to help somebody", says Ms. Kumari. 
Just as the poor need food, India needs more kind-hearted civil servants like Ms Saroj Kumari.
PREVIOUS STORY

Chairman and Members of 15 Finance Commission P...

NEXT STORY

An IPS Officer-cum-Ace Mountaineer (Part 1)