For Bihar Elections, a Woman IPS Officer from Himachal
Published on 30 Oct 2020,

4:28 pm IST

4 minutes read
Highlights
Leading a team of 600 security officials from Himachal Pradesh, all donning bullet-proof gears, IPS officer Soumya Sambasivan has ensured smooth first round elections in the naxal-affected belt of Bihar. It's a challenging experience but equally enriching too, she says.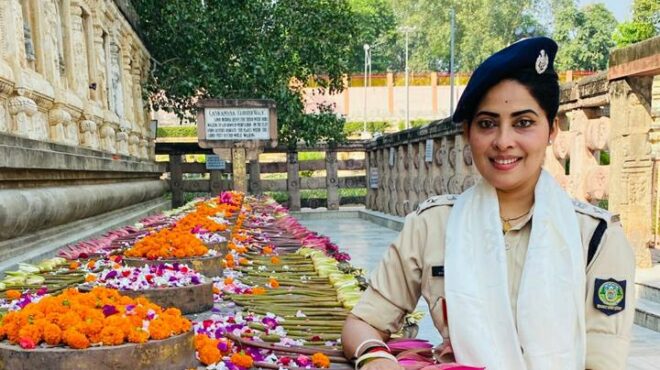 Soumya Sambasivan (2010) is an IPS officer of Himachal Pradesh Cadre
The ongoing election process for Bihar Assembly is making headlines for many reasons. The first state elections being held during the Covid 19 pandemic, one of the most important agendas for the administration would be to ensure health safety of millions of voters who would come out of their homes on the polling days.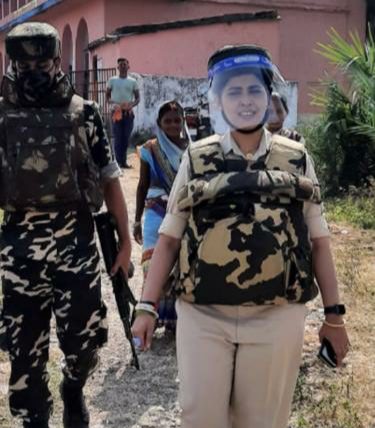 What is also of significance is that this time an IPS officer of Himachal Cadre, Ms Soumya Sambasivan is leading the contingent of around 600 security officials to conduct safe and sound elections in Bihar. The 2010 batch officer has started supervising the security operations in the Naxal-affected area in Bodhgaya.
Power of Democracy
In the first phase of election (on October 28, 2020) , Ms Sambasivan was co-ordinating the security arrangements for 135 booths. It was her leadership quality and team effort that vote percentage on 10 seats of the district was fairly good. Talking to Indian Masterminds about the highlights of the election & her experience she says, "I can say that Bihar is aware and in an action mode. If I talk about Gaya then people here have shown a lot of enthusiasm for voting. They believe in the democratic system more than supporting the naxal outfits. In Gafa Khurd, I saw a 90 year old blind man who has come out to cast his vote. This in itself speaks volumes about the power of democracy and about expressing and believing in individual freedom.''
'Jaan Hai, Jahaan Hai'
The world is still fighting against coronavirus , and has made it important to strictly follow norms like social distancing. This in itself makes the entire election process a big challenge, and Ms Sambasivan is quite aware of it. But she is determined not to let a single health mistake come in the way of elections. For one, all the team members led by Ms. Sambasivan were trained in strictly complying with all the norms before they left Himachal. All of them have been provided their own medical kits. "Keeping the virus at bay and to stay fit and has been our biggest challenge. As I told my officials- `Jaan Hai Tau Jahaan Hai' (To remain alive is important for staying in the world),'' she said.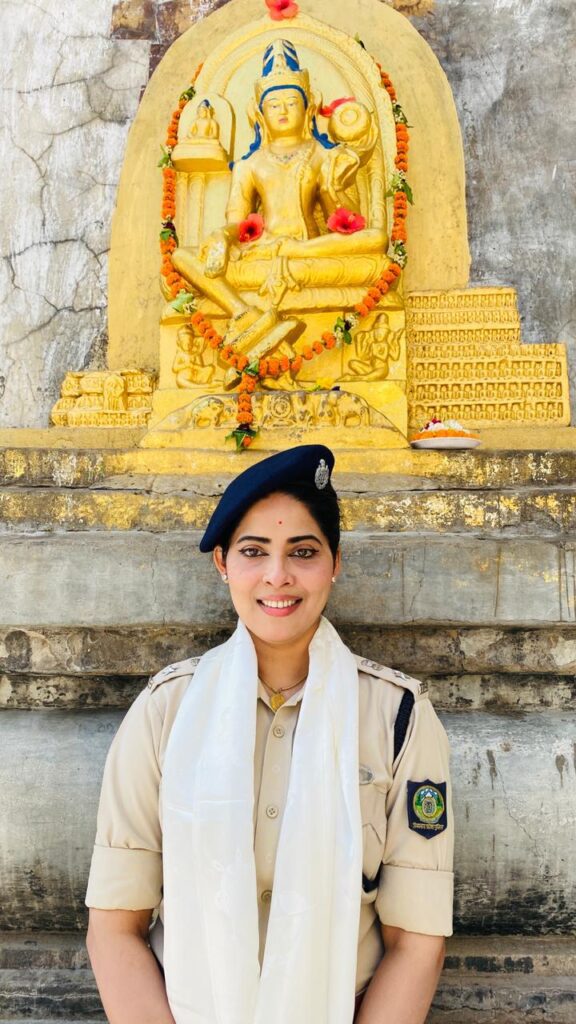 Fully Prepared
It is for the first time that a female officer from Himachal Pradesh is commanding a contingent which is serving in Naxal-affected areas of Bihar. Both the States are different in terms of demography and geography. When asked about any difficulties that arose during the elections, she replied, "I agree that it was psychologically and culturally a new turf for me and my team. So, we were preparing for this from a long time. This area has been facing left-wing extremism activities from a long time. Keeping this in mind, tactical and security briefing of the troops was done accordingly. We were also trained in various tactical formations before our departure. It all helped us during elections. I won't say that the task was difficult but yes, it was laborious and some extra planning went into this.
To avoid any unwanted situations, each security official under Ms Sambasiban was armed with bullet-proof gear. Along with this, Ms. Sambasivan's team also worked in tandem with CRPF. After the completion of first phase successfully, her team has left for Nalanda, which is the home constituency of Chief Minister Mr Nitish Kumar.