Passing Out Parade of 2018-batch IPS Officers
Published on 31 Aug 2020,

10:57 pm IST

3 minutes read
Highlights
Its a very emotional moment when Probationary Officers complete their training and are ready to go out in the field, to test their in policing, investigations and law & order maintenance. Indian Masterminds brings out best moments from passing out parade 2020.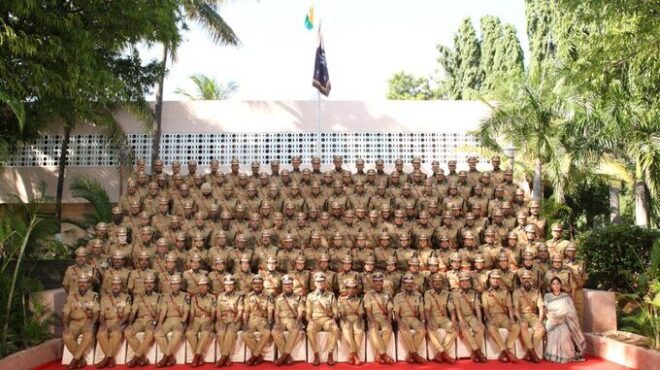 The IPS probationers of 71RR, Senior Officers and Staff of the Academy with the Director after the Parade.
Atul Karwal, IPS and Director, Sardar Vallabh Patel National Police Academy (SVPNPA), Hyderabad, handed over Commendation Roll and Insignia (Gold, Silver, and Bronze) to 21 officers and staff of the Academy on the occasion of Director's Parade. These insignia and commendation rolls are awarded twice a year on the occasion of Director's Parade for the outstanding work and contribution to the Academy.