He Made a Difficult Journey from Clerk to SDM, Now This PCS Officer Swam in Punjab's Worst Floodwaters to Save a Man from Drowning
Published on 22 Jul 2023,

4:03 pm IST

5 minutes read
Highlights
SDM Sanjeev Kumar jumped into floodwater and swam across 200 metres to save a man in Fatehgarh Sahib city
By the time he reached the spot, water had reached till the neck of the man
Mr. Kumar is a 2018 batch PCS officer and the current SDM of Khamano in the Fatehgarh Sahib district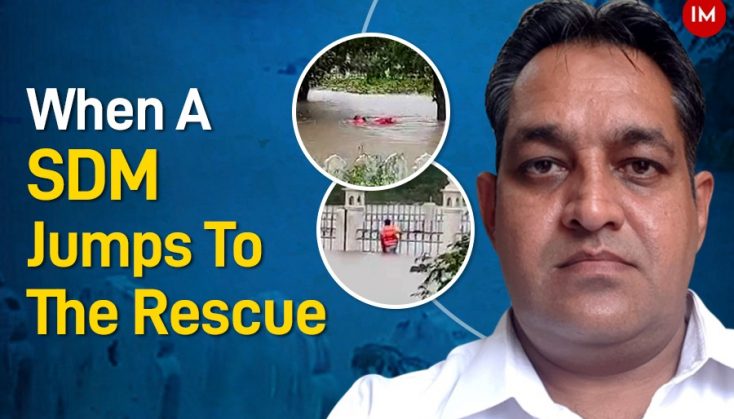 The last time he enjoyed a swim was in November last year, when he had gone on vacation to Andaman and Nicobar Islands. After seven months, he swam again, but this time it was far from enjoyable. It was, in fact, very dangerous. He had to swim in the swift flowing and rapidly rising floodwaters in Punjab's worst flood. By risking his life to save another's, SDM Sanjeev Kumar, who used to play the role of Vasudev in his younger days, showed what true courage is like, and became a local hero. From the Collector to the common man, everyone is praising him for his bravery as he saved a man by swimming across 200 metres of floodwater.
As the video of his valiant act went viral, not just his city but entire Punjab is now hailing him as a hero. However, this was not the first time PCS officer Sanjeev Kumar faced troubled waters. His inspirational journey from a clerk to a SDM at the age of 45 was not devoid of difficulties. He also did his PhD at the age of 45, in 2018. His life is made of many such inspirational threads and layers which will inspire anyone.
Indian Masterminds spoke to Mr. Sanjeev Kumar, SDM Khamano, to know about his heroic feat in detail.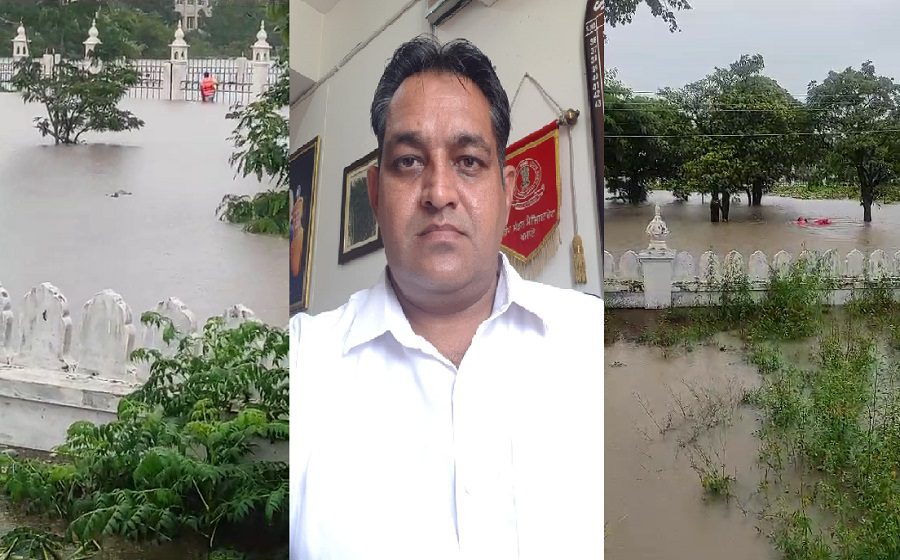 HEARTBREAKING INCIDENT
In the second week of July, Punjab witnessed the worst rainfall and flood in most of its districts. All officers rose to the occasion and worked very hard, conducting relief and rescue operations tirelessly to overcome the situation.
On 10 July, Deputy Commissioner of Fatehgarh Sahib district called Mr. Sanjeev Kumar to monitor the flood situation in Fatehgarh Sahib City. So, Mr. Kumar reached the city at 7.30 am and took part in two rescue operations there.
He said, "That day, Khamano was safe and there was no problem with floodwater there. So DC sir called me to monitor the Fatehpur Sahib city as I was very well aware of the geography of that area. I have been going there since 2018."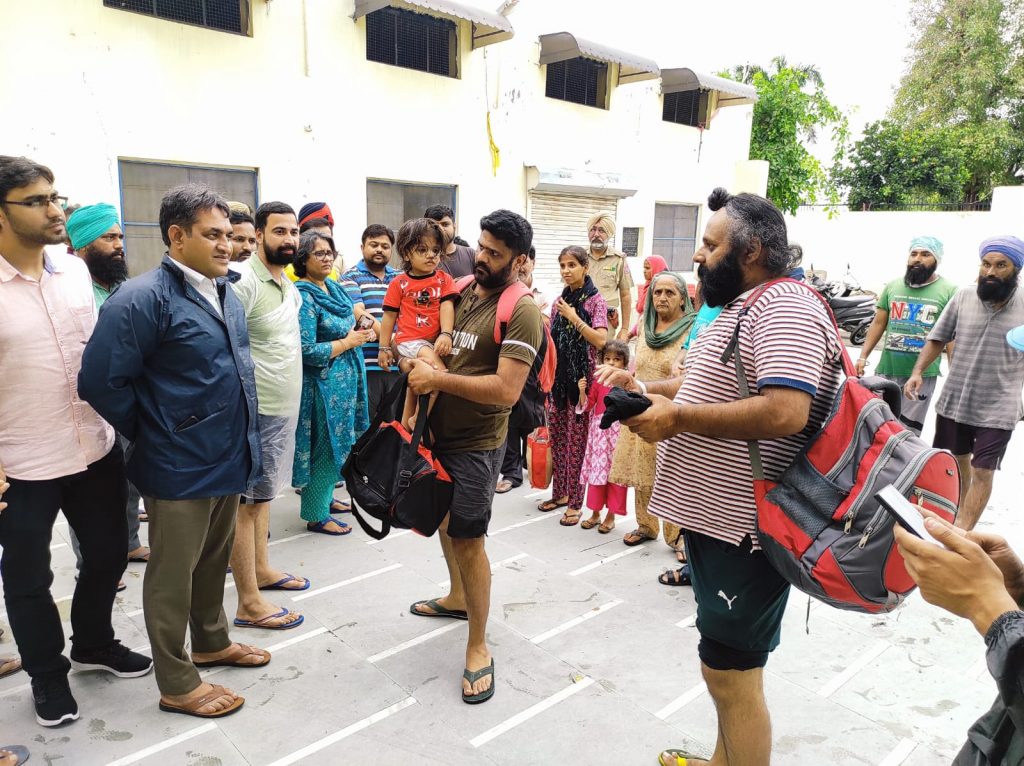 At around 9 am, Mr. Kumar received a message that a person is stranded in floodwater near Gurdwara Sahib Bibangarh and water was rising continuously. He reached the spot and found that the man was frightened as the water was up to his neck. Also, the spot where the man was standing, was far away from safe land. Mr. Kumar also got the news that the NDRF team would reach the spot by 10.30 am. So, waiting for the NDRF team meant putting the man's life in danger. So, without fearing for his own life, he decided to swim towards the spot and save the person's life.
In a viral video, Mr. Kumar is seen swimming in the floodwaters and trying to reach out to the young man, finally managing to save his life.
He told Indian Masterminds, "The level of floodwaters in the area had reached up to almost 12 feet by then. I rushed to the spot accompanied by two policemen and my personal security officer. None of them knows swimming. The trapped man was desperately seeking help and waving his hands in the air. So, I took off some of my clothes and swam in the floodwaters to bring him back to safety."
THE OFFICER'S JOURNEY
Fifty-year-old Mr. Kumar is a 2018 batch PCS officer. He belongs to Kharar town, Mohali district, Punjab. He joined as a clerk in the government of Punjab and rose to the position of SDM, through his sheer hard work and willpower.
He joined as a clerk in in 2001. In 2016, he gave the departmental exam of PCS for the first time. There were 25 vacancies, but he could not clear the Interview.
In 2017, he again appeared for the PCS exam. That year, there were only five vacancies but he cleared the exam and became a PCS officer. Later, he joined as SDM, Khamano in Fatehgarh Sahib.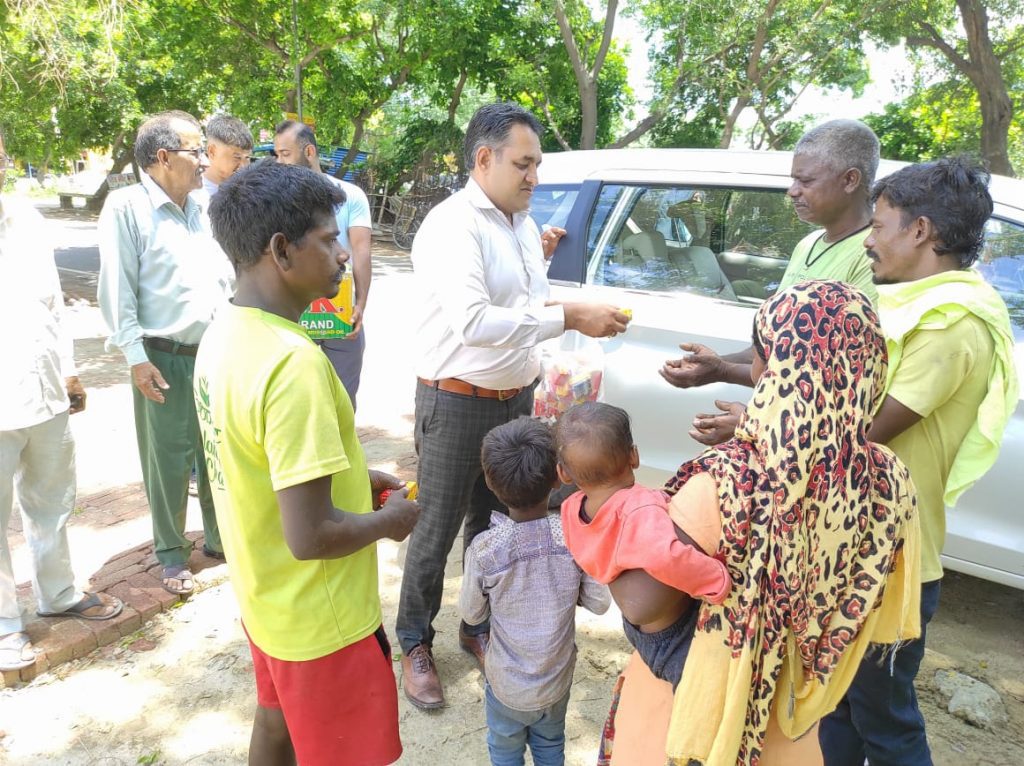 The officer has also done triple MA, in Economics, English and Punjabi language. He has also got his doctorate degree. He got his PhD in 'Social Contradiction between Man and Society through the Different Autobiography' from Punjab University, in 2018.
ROLE OF VASUDEVA
Mr. Kumar learnt swimming in a pond in his ancestral village in 1992. In Kharar, there is a historical Ajj Sarovar which traces its association to the ancestors of Lord Rama. The Sarovar is spread over an area of around 152 kanals and has been named after Maharaja Ajj, the grandfather of Lord Rama.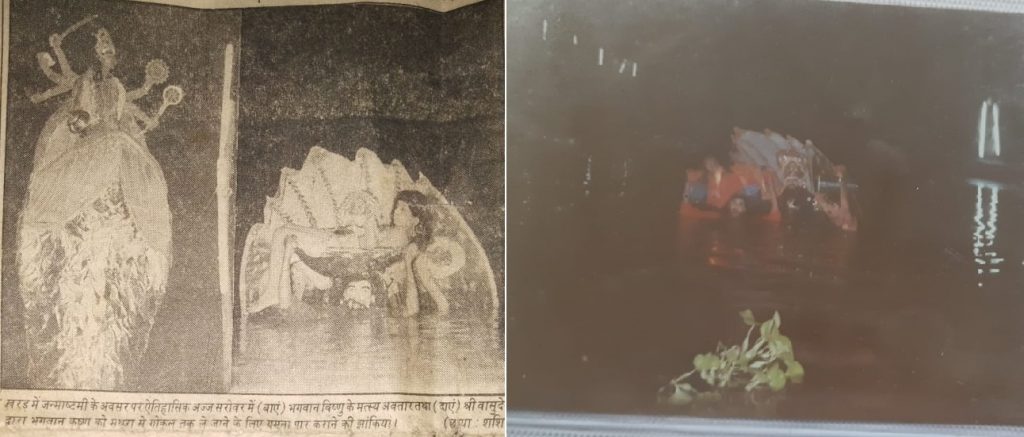 On every Janmashtami celebration (Lord Krishna's birthday), a tableaux is taken out in the water of this famous Sarovar. Due to his swimming skills, Mr. Kumar used to play the role of Vasudev (Lord Krishna's father) in this tableaux and perform the scene of crossing Yamuna River with Krishna on his head, during 1993-94.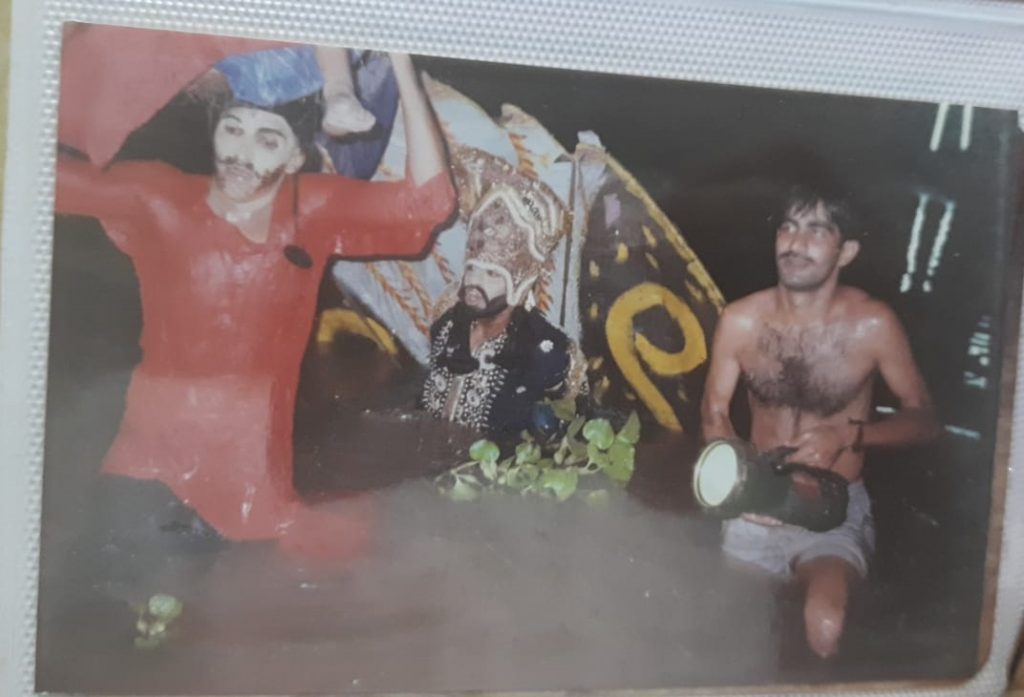 SON AN ACE SWIMMER
As an old saying goes, 'Like father, Like son.' Though Mr. Kumar is an occasional swimmer, his 17-year-old son is a professional swimmer. Seeing Mr. Kumar swim since his childhood, son Parth got motivated and became a state level swimming champion. He has won more than 60 medals at the state and national levels till now.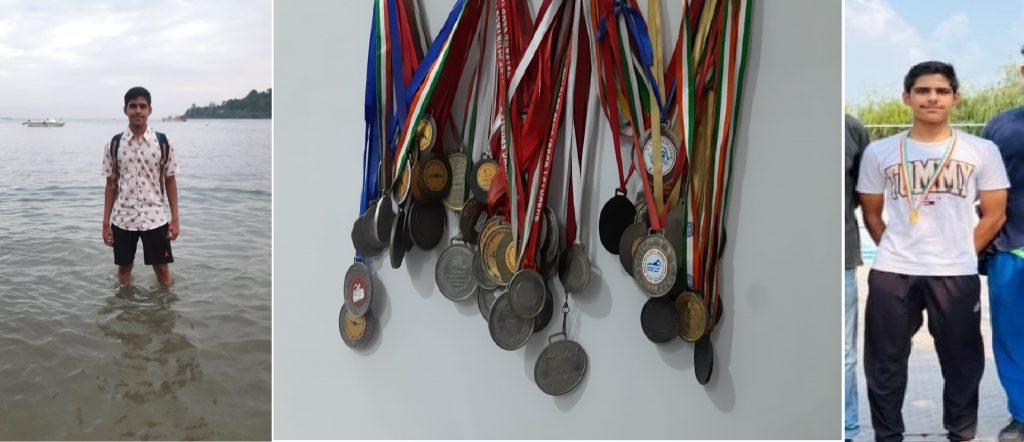 A proud father, Mr. Kumar said he loves to swim with his son. And, this swimming practice came handy during the flood crisis and the officer ended up becoming a local hero for saving a man's life.