Small Cogs in a Large Wheel: A Novel Take on Life in the IAS
Published on 3 Oct 2023,

9:07 am IST

5 minutes read
Highlights
'Small Cogs in a Large Wheel' is the memoir of Naresh Nandan Prasad's career as an IAS officer and international civil servant spanning over four decades
The book covers the fascinating path traversed by a civil servant with vividly narrated anecdotes from some of the most historic events this country has seen
These include an insider's perspective of the Babri Masjid demolition; the murder of renowned badminton player Syed Modi; and the 1991 economic reforms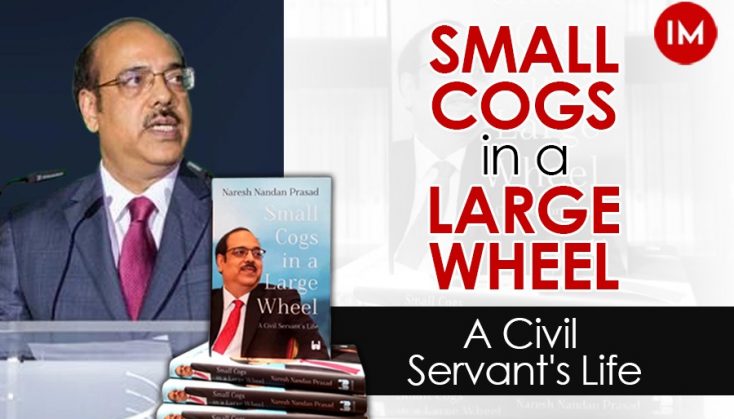 Small Cogs in a Large Wheel is the memoir of Mr. Naresh Nandan Prasad's illustrious career as an Indian Administrative Service officer and international civil servant spanning over four decades. The book covers the fascinating path traversed by a civil servant with vividly narrated anecdotes from some of the most historic events this country has seen.
These include an insider's perspective of the Babri Masjid demolition; the murder of renowned badminton player Syed Modi; the 1991 economic reforms; the creation of a new state; and formulation of trade and investment policies during the high-growth UPA-1 years, among others.
Written in his trademark story-telling style, laced with humour, this memoir describes the intense personal and professional dilemmas, petty rivalries, political pressures as well as the ups and downs faced by a civil servant.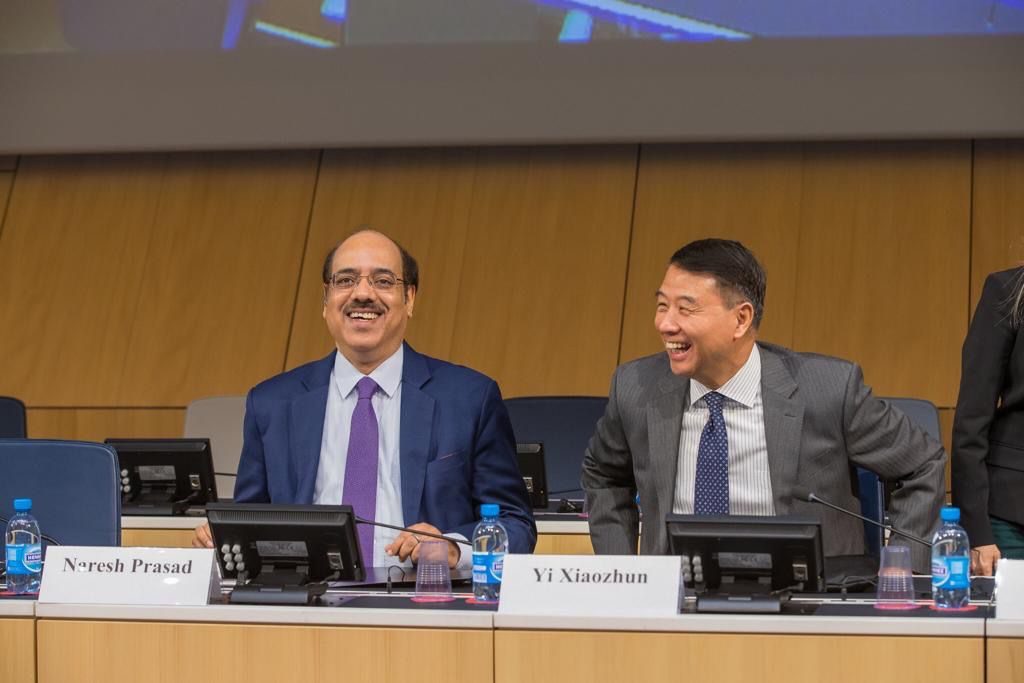 INSIDE INDIA'S PREMIER SERVICE
Some of the events that have reshaped India's social and economic fabrics like India Gandhi's assassination, the Babri Masjid demolition, and the 1991 economic reforms are described by Mr. Prasad in the book in a slice-of-life manner, which makes for an extremely engaging read.
"'Welcome to Uttar Pardesh' resounded in our ears as we embarked on one of our most testing, trying yet rich and varied experiences in India's Hindi heartland. Work began in earnest from the nest day. My year-long stint in Moradabad can be broken up into three distinct parts: the communal situation, Indira Gandhi's assassination and its aftermath, and the style and nature of the administrative machinery in its day-to-day functioning."
On the different styles of administration he had observed throughout his life:
"Throughout my career, I have observed different styles of administration. Amma's was that of a strong administrator with an eye for detail; today's style of administration is largely flippant and superficial. Amma had the time and energy to devote to key developmental issues. Today's administrators are too caught up in managing local politicians, law-and-order situations and, of course, dodging social media bullets."
While writing that it is both a challenge as well as an opportunity to work in the Civil Service, he stresses the importance of consciously practicing detachment in a bureaucrat's life:
"The lesson learnt was that if civil servants do not get too attached to their positions and places of posting, they can work in an upright and fearless manner. It is only when they seek favours from their political masters that they have to go down the path of subservience and even cowardice."
He also points out 'agility' as a decisive quality to be able to manage the pulls and pressures on the job and finely balance the diversities:
"That is where I would come to understand the art of flexibility and adjustment in one's role as a civil servant. This is part and parcel of a civil servant's career and one word explains it all: agility. Agility in all its facets: situations, working conditions, milieu, bosses and more. The ability to adjust and adapt in a seamless and smooth manner is what differentiates success from failure."
WRITTEN ON MOBILE PHONE
One startling fact about this memoir is that the author has written it entirely on his mobile phone. While working, spending times with family, travelling, reflecting in quieter moments, he kept on keying in those words and saving it on his phone. This storage of words and files has been encapsulated into a book by his daughter Urvashi Prasad, who is Director in NITI Aayog, after his sudden passing away last year.
Speaking about the book, Ms. Prasad said, "Ever wondered how life inside the government is? Ever thought about how life for senior leadership in the UN is? I am happy to announce my dad Shri NN Prasad's memoirs launch this coming week. It's potentially the most humorous memoirs I have ever read. The book is already out in the market and the launch will be on 12 October in New Delhi."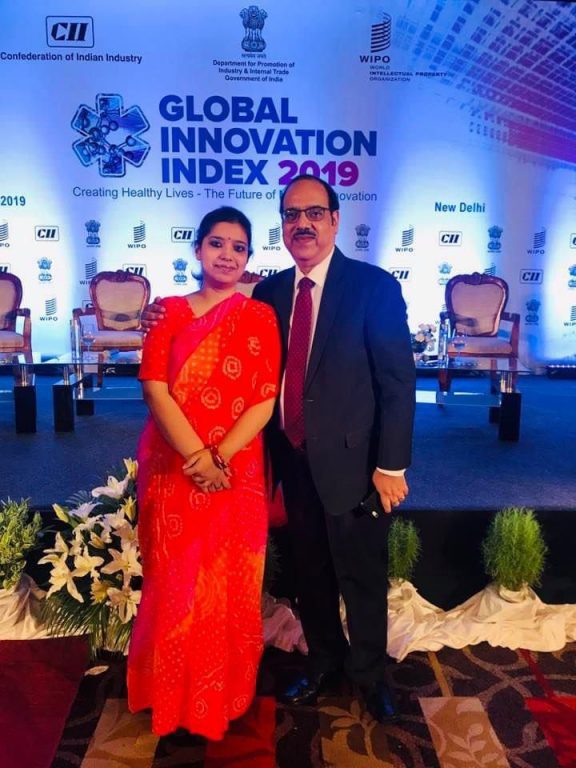 ABOUT THE AUTHOR
Naresh Nandan Prasad's professional career spans almost 45 years, with about 31 years in the Indian Administrative Service (1981 batch UP/Uttarakhand cadre) and over 14 years in the United Nations – United Nations Industrial Development Organization (UNIDO) and the World Intellectual Property Organization (WIPO).
He is one of the rare IAS officers to have worked in three totally diverse states of the country – Tamil Nadu, Uttar Pradesh and Uttarakhand. He has also served in the offices of two Chief Ministers – Narayan Datt Tiwari and Mulayam Singh Yadav.
He featured in the list of the Top 10 most influential people in the Asia-Pacific, brought out in 2008 by the leading IP magazine, Managing Intellectual Property.
He was Assistant Director General (ADG) and Chief of Staff to the Director-General of WIPO till March 31, 2021, and as such, was one of the senior-most Indians in the UN system. In this capacity, he was responsible for the provision of strategic advice to the WIPO Director-General; management of the Director-General's office; acting as Secretary to the WIPO General Assemblies and overseeing the work of this highest governance body of WIPO as well as that of over 250 other governing bodies for 12 years; coordination of WIPO's network of six External Offices; managing WIPO's internal and external communications; and protocol and events services.
(The book is currently available at 50% discount. Link to buy: Small Cogs in a Large Wheel: A Civil Servant's Life)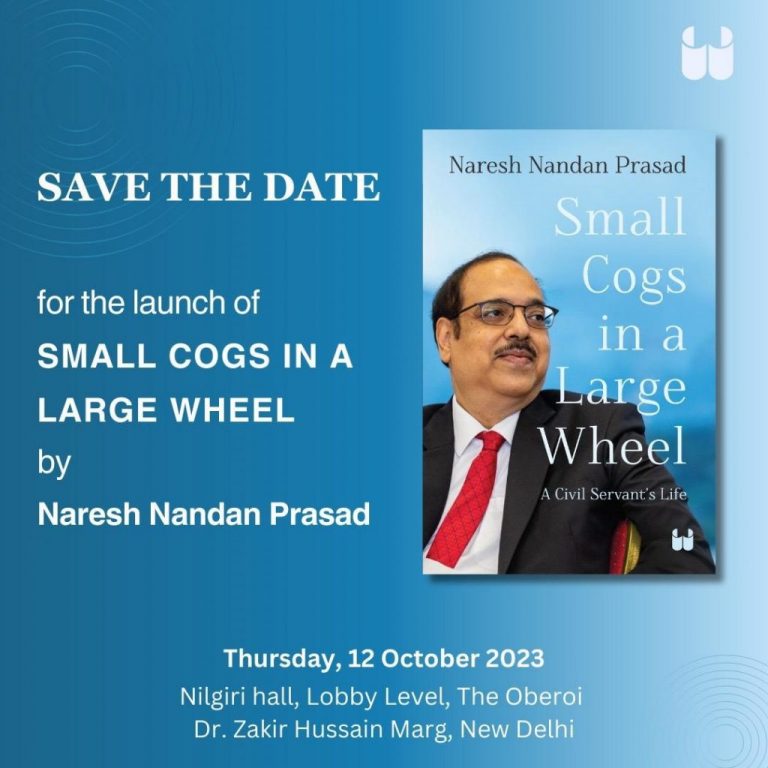 PREVIOUS STORY

Guardian of the Jungle: A Tale of Triumph Over ...

NEXT STORY

Punjab: IAS Dhirendra Kumar Tiwari Reinstated