Meet Rajasthan Civil Services Topper Vikrant Sharma, Who Got Rank 1 In RAS
Published on 18 Nov 2023,

4:27 pm IST

5 minutes read
Highlights
Rajasthan Administrative Services (RAS) 2021 exam results were declared on the night of 17 November
Vikrant Sharma from Sri Gnaganagar topped the exam and got Rank 1 in his second attempt
His journey is full of inspiration as he left a MNC job for preparation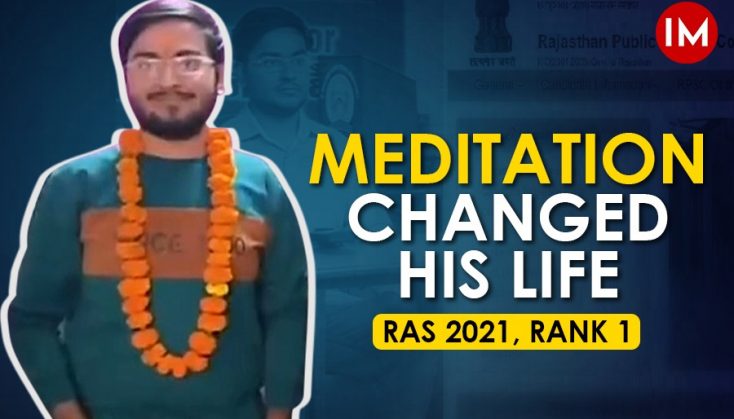 There are two famous proverbs in English – "Coming events cast their shadows long before" and "Morning shows the days." The meaning of these proverbs defines RAS 2021 topper's personality in every aspect. As a child, he marvelled people with his highly intelligent talks. As he grew up, people were surprised by his extraordinary meritorious talent. Then, he topped Rajasthan in Intermediate with PCM group. By this time, everyone predicted that one day, this boy will bring glory to his family as well as the entire Sri Ganganagar district.
He is Vikrant Sharma, who topped the Rajasthan civil services exam held by Rajasthan Public Service Commission (RPSC). He cracked the Rajasthan Administrative Services (RAS) exam in his second attempt and achieved rank 1. Having great love for Hindi poetry, he also writes poems and gave his RAS exam in Hindi. He started his civil service preparation aiming at UPSC, but decided to give the RAS exam as well.
WHAT THE TOPPER HAD TO SAY
Speaking with Indian Masterminds, Mr. Sharma said, "From the beginning, I have been preparing only for UPSC. My main aim is CSE. Now that RAS has been cleared, I will try again to crack the UPSC exam. As for the RAS exam, more answer writing practice, many mock interviews and understanding the syllabus better are the key to my success."
BACKGROUND
Vikrant hails from Padampur town in Sri Ganganagar district. His father used to run a photo copy shop. He did his basic education from this town. But his name surfaced in the whole of Rajasthan when he topped the state in 12th boards. After that, he decided to do engineering and went to the prestigious BITS Pilani for B. Tech in Mechanical engineering.
After doing engineering, he got a placement with Tata Steel in Jamshedpur at a hefty salary. But his interest was always towards civil services. That's why, he started preparing for UPSC, while doing graduation. Finally, he decided to leave the job and started full time preparation for UPSC.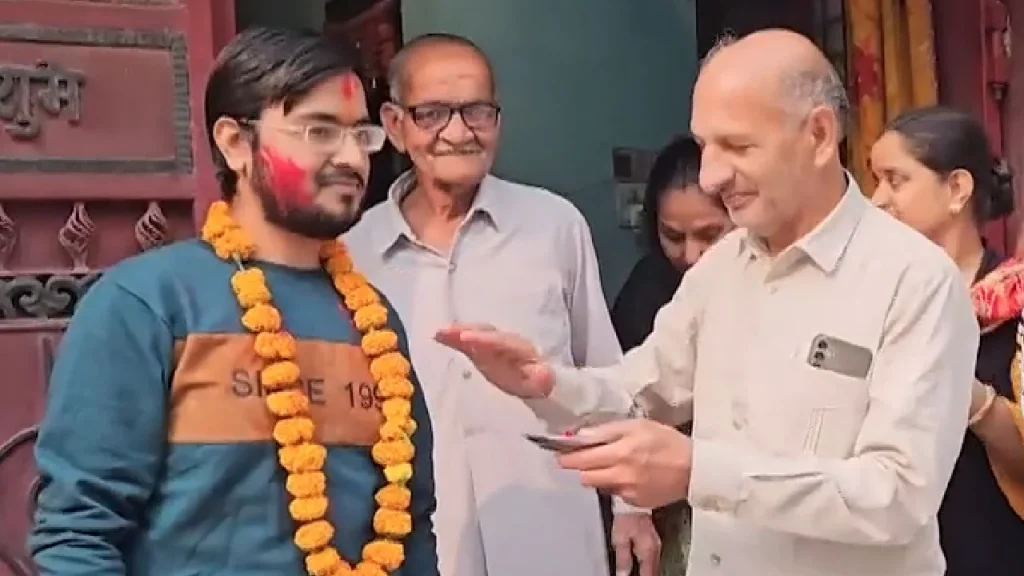 TOUGH TIME
After leaving his job, when he was preparing for civil services and everything was going in a right direction, he faced a big tragedy in his life. His father passed away. This incident troubled and shook him greatly. This was a tough time for him. And his mother and extended family helped him lot. Gradually, he recovered and started focussing on his study.
CIVIL SERVICES
His preparation for UPSC was going very well, but after his father's sudden demise, Mr. Sharma decided to sit for RAS examination as well for his and his family's future.
Due to his interest in Hindi (currently, he is doing MA in Hindi Literature), his optional in UPSC is Hindi Literature. He gave his first RAS exam attempt in 2018 and got 688 ranks, but could not get into the merit list due to this rank.
Now, in his second attempt, he has achieved something that many aspirants could not even dream of. He topped the RAS 2021 examination with sheer hard work and dedication.
He said, "To study the syllabus better, I tried to understand the marking pattern of RAS exam. I also made special efforts for mock interviews. I gave many mock interviews at various places."
Mr. Sharma improved himself at every step of the civil services exam. He found out his mistakes in his first attempt and worked on them. He focussed on mains answer writing practice and solved previous year's papers.
MEDITATION HELP
In this journey, meditation has helped him a lot. It made life easy and helped him in taking decisions. He said, "I started meditating which made my life peaceful. I really found peace. Meditation plays a big role in my life. I learned meditation from YouTube. With it, it's easier to take decisions. Plus, i got into the habit of taking decisions thoughtfully."
SUGGESTIONS
Giving suggestions for aspirants, Mr. Sharma said that regularity is the key for this exam. Giving his own example, he said, "In my first attempt, I studied for 7 to 8 hours, but I was regular. Till my second attempt, the syllabus was completed, so I used to do revision for 3 to 4 hours, and gave special emphasis on mains answer writing."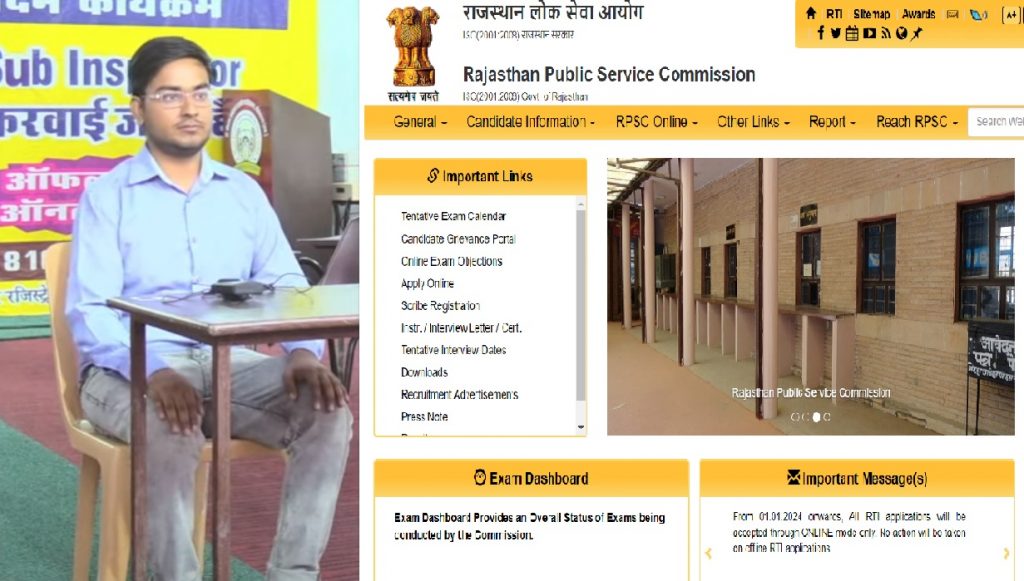 FUTURE AIM
Apart from aiming for UPSC, what is his aim in service? Replying to this, Mr. Sharma said, "I will perform my official duties with full devotion. Whatever problems arise in my area, I will solve them with full sensitivity. I will also make special efforts for the people in the field of education."
ABOUT RAS 2021
RAS Recruitment 2021 was for a total of 988 posts in which 363 posts are of state service. The remaining 625 posts are from subordinate services. According to RPSC, 3,28,147 candidates appeared in the pre examination. Out of which 20,114 candidates qualified for the mains examination. Then for interview 2180 candidates could qualify.
In State Service, 76 posts Administrative Officer, 77 posts Police Officer, 32 posts Accounts Service, 33 posts Cooperative Service, 7 posts Planning Service, 9 posts Prison Service, 4 posts Industrial Service, 3 posts State Insurance Service, 38 posts Commercial Service, 6 posts Food and Civil Supplies Service, 4 posts are for Tourism Service and 7 posts are for Transport Services. Friday 17th November, 2023 was the last day of interview for RAS Recruitment 2021. The interview process was completed during the day and the commission released the results late at night.
PREVIOUS STORY

IPS Probationers of 75RR Call on the President ...

NEXT STORY

One Step Closer To Becoming A Bin Free City