Ace IAS Officer Reveals UPSC CSE Preparation Strategy
Published on 28 Sep 2023,

9:00 am IST

3 minutes read
Highlights
How to remain focussed during long-years of preparation? 2.
Is the coaching must to clear civil services exam?
Should one have a back-up plan while pursuing UPSC CSE?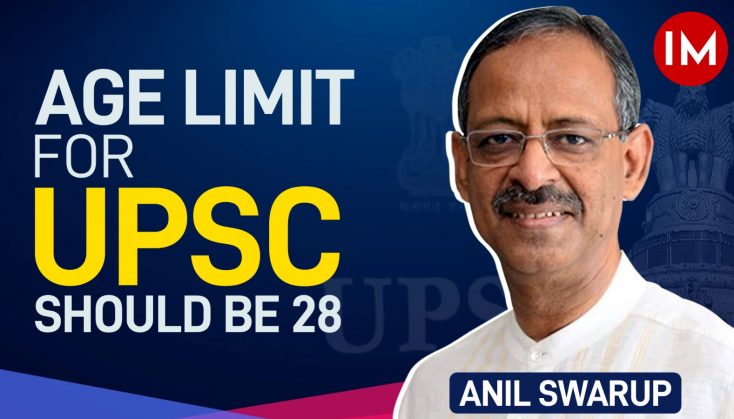 Bureaucrats normally prefer to keep a low profile. But here is an officer who never held back punches – whether during service or after it. Mr Anil Swarup, a 1984-batch IAS officer belonging to UP Cadre, is touchstone of honesty, integrity and efficiency.
He always gave his best in whatever position given to him. While whole state was burning in the aftermath of attack on Babri Masjid in November 1990 Mr Swarup as DM, Lakhimpur Kheri ensured there was no untoward incident in the district. He spurred industrial growth in Uttar Pradesh during his stint in Udyog Bandhu. He digitised all records of UP's Revenue Board, considered a punishment posting by most bureaucrats.
As Joint Secretary in Union Labour Ministry, he formulated a landmark scheme called Rashtriya Swasthya Bima Yojana (RSBY), considered mother of Ayushman Bharat Yojana, kick-started by Narendra Modi Government. The scheme was replicated by many countries with help of the World Bank. He also planned a completely transparent auction of Coal Mines after the sector had come to a grinding halt after the alleged Coal Scam during UPA regime. As head of Project Management Group (PMG) in Central Secretariate he revived stalled mega projects worth lakhs of crores.
He has successfully fought many battles in his life – the most recent was against a life-threatening ailment. He is an inspiration to generations of bureaucrats. He continues to contribute through his lectures, media columns and interviews. His organisation Nexus of Good has been taking forward good work of bureaucrats, individuals and private organisations in various fields, particularly education.
In a freewheeling conversation with Indian Masterminds, he dwelled on many issues like UPSC preparation, training of Officer Trainees (Ots), whether issues like ethics, morals, efficiency, integrity and honesty still a virtue for a bureaucrat or a liability and his own unique ways to deal with problems and solutions.
In the first part of this Candid Talk, Mr Swarup spoke about how to prepare for UPSC Civil Services Examination and why if born again, he wishes to be an IAS again. Should an aspirant have a back up plan, how one can remain motivated for the long-long years of preparation, what are the changes required in UPSC CSE examination and why?
Why he thinks that an aspirant shouldn't make more than two or three attempts and why age limit for civil services exam be reduced to 28 again? He also talks about importance of coaching in preparing for UPSC and whether candidates with English medium and engineering background have a better chance to clear the exam? What kind of attitude is needed for the UPSC and whether it can be faked during Personality Test (PT)?
To get candid and honest answers to all these questions, kindly watch the full interview here-
PREVIOUS STORY

Anurag Jain and Anil Agarwal Will Join ONDC Cou...

NEXT STORY

Senior IAS Piyush Goyal Gets Extension For His ...