Life in Today's Manipur Through An IAS Officer's Eyes
Published on 25 Sep 2023,

12:34 pm IST

2 minutes read
Highlights
Tengnoupal SDM Asish Das shares how people in relief camps are adapting to their new life
They do not want to go back as they feel more secure in the camps
District administration is helping them to move on with their lives by creating livelihoods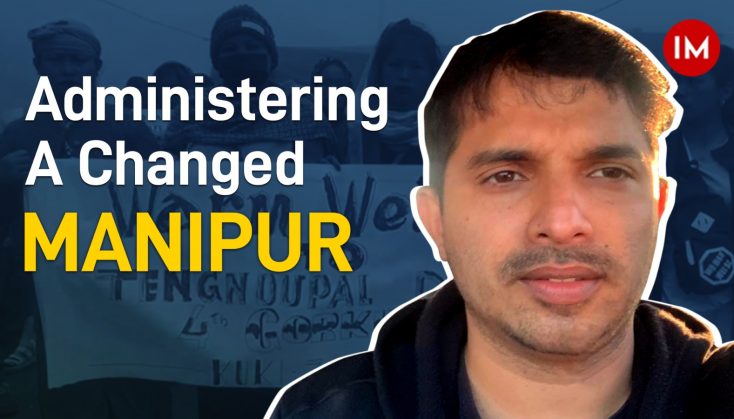 With mobile and broadband internet services restored in Manipur after five months, there is a collective sigh of relief both within and outside the strife-torn state as the flow of information is expected to be smoother now.
However, the lifting of the ban does not indicate that the state has returned back to normalcy. Lives are forever scarred and 'abnormal' is the new normal in the state. People affected by the violence have adjusted themselves to living in relief camps as they would rather stay here than return to their villages where the ashes of memories lie in heaps at the places which they once called home.
In the hilly district of Tengnoupal, where the sensitive border town Moreh also falls, the administration is doing their best to help the people living in the relief camps move on with their lives by generating livelihoods for the adults and sending the children to school.
In this exclusive video interview with Indian Masterminds, SDM of Tengnoupal, Mr. Asish Das, an IAS officer of 2020 batch, spoke about the current situation in the district and the initiatives the administration has been taking to help the people in the relief camps lead a normal life in an abnormal scenario. He also spoke about the current situation in Tengnoupal, especially in the border town of Moreh which had witnessed the maximum violence in the district. From ground zero, the officer tried to give as much information as he can about the prevailing situation in his district, to show how the resilient human spirit thrives even in the most difficult of circumstances. Life goes on, even if the past continues to haunt and the future is hard to imagine.
Watch the full interview to get a glimpse of what's life like in a hill district of the 'changed' Manipur –
PREVIOUS STORY

Ensuring Financial Security for Railway Pension...

NEXT STORY

Bihar: IAS Anand Kishore Gets 3 Year Extension ...