The Collector who Imposed a Penalty on Himself
Published on 13 Jan 2021,

5:31 pm IST

3 minutes read
Highlights
He may be coming to office and going to the field work on a bicycle, but when it comes to making decisions at a lightning speed, IAS officer Mr Neeraj Kumar Singh has few peers. Why, he imposed a penalty on himself the moment he discovered lapses in his department!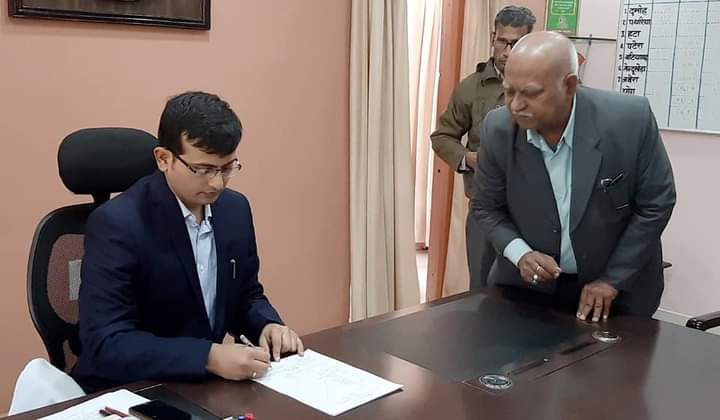 Mr. Neeraj Kumar Singh, DC Rajgarh (MP)
In our country, a political leader or an officer not being punished for inefficiency or corruption is quite common. One can say it's almost a norm. Some of them use their influence to get away from charges and allegations against them. So, to believe that a collector fined himself for inefficiency in work may not seem possible to many. Hard to believe it may be, but it is true! 
The incident occurred in Rajgarh, Madhya Pradesh. There the District Collector Mr. Neeraj Kumar Singh imposed a penalty on himself- over some complaints awaiting redressal in his office.
It so happened that the DC was reviewing the progress of grievance redressal in various departments. During the process he found out that 1,140 pending complaints under CM Helpline, Prime Minister Awaas Yojana and other welfare schemes were pending for redressal. This wasn't acceptable to him.
Mr Singh did not lose any time. He took action against himself, thereby exhibiting an example of accountability to his fellow officers as also to his sub-ordinates. At the same time, Mr Singh also roped in other officials, imposing monetary fine on them, for he deemed the lapse to be a collective responsibility. 
After his action now, rarely do any complaints wait for the settlement in the area. It's not surprising, therefore, that due to his efforts, most of the departments are working with much more accountability!
'I SHOULD BE PUNISHED'
In an interview with the media Mr Singh said, "It is the collector's job to review if every department is working properly in the district. Reviewing the progress of complaints redressal falls in his lap. If the complaints are pending beyond the time limit, then at some point the DC is responsible for it as well. So, if a mistake is made, the punishment is very much fair, no matter who is guilty is. This is the reason why I took the action".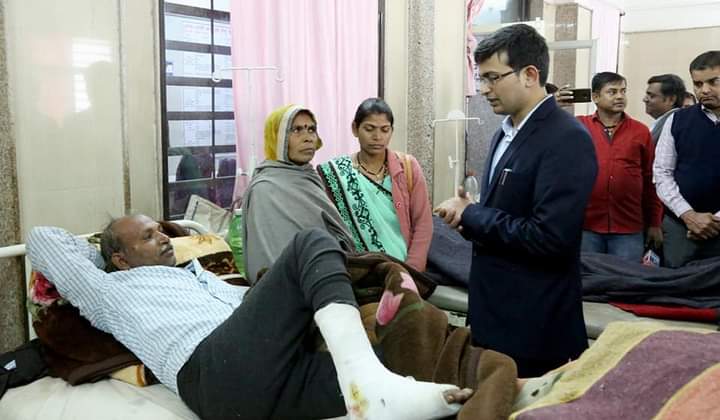 A 2012-batch has always been known for being very active in the field. In every district where he has been posted, he uses cycle to commute in the villages. Most of time, he officer can be seen on the development sites in the villages rather than the collector office.
REJUVENATED 300 PONDS
While being posted in Damoh, MP, the cycle-lover collector launched an initiative to rejuvenate more than 300 ponds in the districts. The interesting thing about the initiative was that he himself was involved in the process. Every morning, Mr Singh used to reach to the ponds and work with people for more than two hours. Talking about this he said, " I don't like to just sit in the office and plan things. The execution part makes me exciting. Moreover, this motivates others to work more enthusiastically in all the projects, and therefore these get completed in time".
During his graduation days Mr. Singh was associated with National Service Scheme conducted by the Ministry of Youth Affairs and Sports. This connection became one reason for his joining the services, as it entailed working for the people.
Mr Singh cracked UPSC in the very first attempt. So next time you see someone riding a bicycle, don't take him to be a slow mover!
PREVIOUS STORY

11 AGMUT cadre IPS officers promoted to DIG rank

NEXT STORY

In the Himalayas- Shutting the Door on Liquor