Confused About Exam Preparation? Then This Book by IAS Officer is Just For You
Published on 27 Sep 2023,

4:02 pm IST

5 minutes read
Highlights
IAS Jitin Yadav's second book is a guide for national and state level Competitive Exams
His purpose is to empower aspirants, aiding them in making informed choices
The book offers invaluable tips and strategies to help aspirants navigate the competitive landscape and achieve success in their chosen exams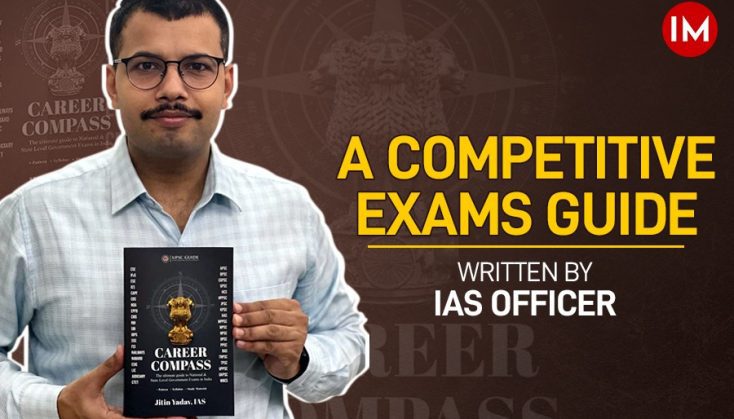 If you want to get into government services but do not know how to prepare for competitive exams, or which exam should you give for a career of your choice, then this book written by 2016 batch IAS officer Jitin Yadav is for you.
His book, 'Career Compass', is the ultimate guide to national and state level government exams in India. The well researched book is a one-stop destination for those preparing for diverse competitive examinations. This is the second book of Mr. Yadav. His first book, 'Lets Crack It', became a best-seller among UPSC aspirants, and was a myth-buster on one of the most misunderstood examinations in India.
Indian Masterminds interacted with the IAS officer of West Bengal cadre, who is Course Director at Satyendranath Tagore Civil Services Study Centre, to get details about his latest book, and to know how it will be helpful for aspirants.
CAREER COMPASS
This book unravels the intricacies of both national and state-level competitive examinations, presenting them in a lucid format that is easy to understand. Each examination is meticulously transformed into a distinct chapter, encompassing its unique pattern, syllabus, and study materials.
Most students go an exam after hearing about it from someone or the other. But the world of competitive exams is not an easy ride. Here, seats are limited and competition is really tough.
Mr. Yadav said, "Most of the aspirants usually stick to just one exam, due to lack of awareness. While, there are many such services, where the pay scale is good and the services are also very good in every aspect. But, we always aim for IAS, IPS and PCS. That's why I wrote this book to fill this gap."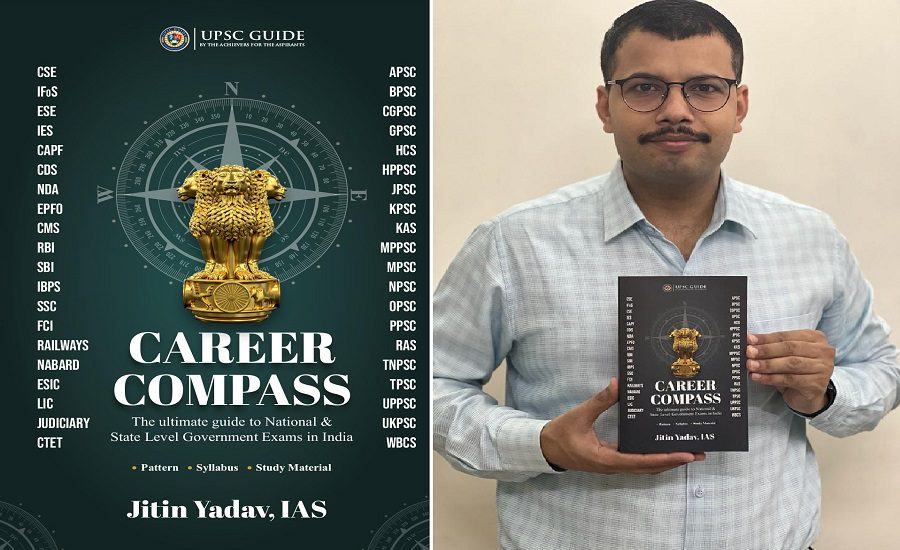 CHAPTERS
Most of the national and state level exams have been covered in this book and explained well. Every exam has been converted into a chapter. And each chapter has been divided into 3 parts. First, what is its pattern; Second, what is the syllabus; Third, how to prepare for the exam and what is the most common study material, which people often refer to.
There are a total of 55 chapters in the book. Twenty six national exams and 29 state level exams have been covered. Few chapters are dedicated to comparisons of few aspects of the exams.
Mr. Yadav explained: "When I was preparing for UPSC, I knew only about a few exams. But when I joined the service, I came to know that there are many services, which are also very good. But people do not know, hence they are not able to give them and keep preparing for the same exam. This increases the pressure on them."
BONUS POINT
Many comparisons regarding exams have been given in the book, so that it becomes easier for the aspirants to understand the format of the exams. A comparison of the number of seats has been given in one of the chapters at the beginning. A table has been prepared to compare the number of seats offered in the recent ones of each examination. Aspirants can easily understand the exams by analyzing this.
Similarly, the minimum requirements for all the exams have been analyzed in one chapter. In this, it is explained which degree is required for which exam. Reading this, aspirants can easily understand the eligibility criteria. Similarly, there is a chapter on the analysis of age group. Like, what is the minimum age required for which exam.
THE PROCESS OF WRITING
After completion of his first book 'Let's Crack It', Mr. Yadav got the idea that a book should be written on competitive exams because till now, all information about all the exams were not available at one place. He said that earlier he was a little doubtful whether he would be able to write about so much research and so many exams in one book or not, because many things were fragmented. "But, finally everything happened for the better," he added.
He started work on this book in March, 2022 and completed it in about a year. First, he did research on every exam. Then, he compiled all the information in one place, simplified it, so that it would be easier for people to understand, and then gave it the form of a book.
"In the beginning, it took some time to understand the entire process of how to refine the chapters and what should be its structure. But after a few chapters, the book started returning to its original form very easily," he said.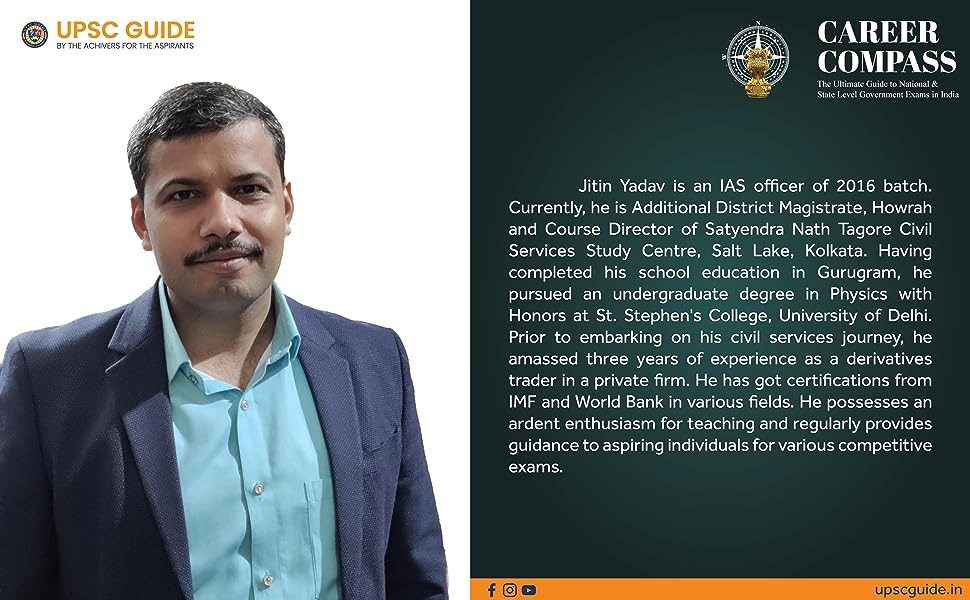 RESPONSE
Till now, Mr. Yadav has had very good response from aspirants. Everyone is praising his efforts, as the book has turned out to be a true guide for aspirants. Mr. Yadav have an example. One of his students was preparing for UPSC. He had given the exam twice, but was not selected. He became very demotivated.
So, Mr. Yadav asked him to take a break for few months and prepare for SSC instead. He cracked SSC after few months of preparation. And, now, without any additional pressure, he has freshened up and is preparing again for UPSC.
PREVIOUS STORY

Karnataka: High Court Declines To Quash Defamat...

NEXT STORY

Bihar: Munger, Sheohar, Jamui and Sasaram Get N...