A Man Of Action, Awards, And Medals
Published on 9 Dec 2020,

3:54 pm IST

5 minutes read
Highlights
Mr Manish Shankar Sharma has developed anti-hijacking policy for India besides constituting Quick Response Teams (QRTs) for the Railways. His work has been recognized not only in India but abroad as well.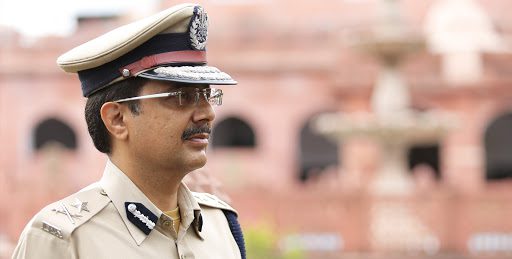 IPS officer, Mr. Manish Shankar Sharma
One feels honored when his work is recognized across the country. But, how does one feel when an international day is announced after his name. That too in the United States of America. Yes, Mr. Manish Shankar Sharma, a Madhya Pradesh cadre officer, is the only IPS officer in the country after whom an International Day has been declared in the USA – by the Mayor of San Diego, to be precise, for his contribution to Indo-US friendship.

Mr. Sharma has earned the recognition the hard way. He has developed an anti-hijacking policy in aviation security as also quick response teams in railway security. One can but hope that if such a policy was in place earlier, the fate of Air India flight IC-814 hijacked by Pak-based terrorists in December 1999, would have been different.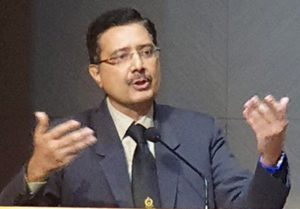 AN INTERNATIONAL DAY NAMED AFTER HIM
2015 proved to be an extraordinary year for Mr. Sharma when he was honored with an entire day named after him, not in India but overseas. He was presented with an astonishing distinction by the Mayor of San Diego, the USA who issued an official Proclamation declaring July 20, 2015, as the "Manish S. Sharma" Day in order to respect his contribution towards enhancing the US-India relationship. He was also felicitated by the House of Representatives in the states.
While days and roads are usually named after popular names in our country, this is the first time when an entire day has been honored to an Indian Police Service officer, in a city from the United States. The accolade was awarded to the officer in order to recognize his numerous endeavors towards enhancing and uplifting the relationship between India and the USA and at the same time helping a number of countries in bringing out strategies to tackle terrorism residing in the world and bringing peace among civilians.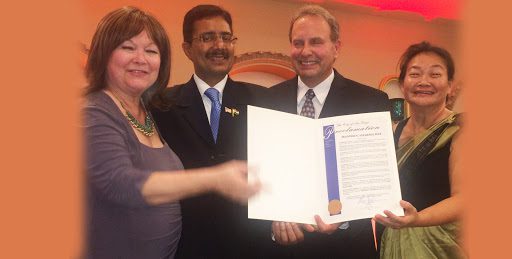 He has played a major role in the development of "targets" as instrumental sources of information in the intelligence-gathering apparatus of the state. While working as the Inspector General of Police in Madhya Pradesh, Mr. Sharma also introduced a number of citizen-friendly initiatives as well as welfare measures for the advantage of the lower steps of the police force.
MASTER IN THE FIELD OF COUNTER TERRORISM
Mr. Sharma has an extremely strong educational background, which has always helped him in looking at an aspect from various points of view. He is known to be taking quick decisions and solving grave issues. He holds specialization in the field of International Security & Counter-Terrorism. Holding a diverse experience of 25 years with the Government, he has served across four continents which include Europe, Africa, and North America in addition to various parts of Asia. His skills, when put together form a unique combination of service in the fields of Law Enforcement, Counter-Terrorism, and Diplomacy.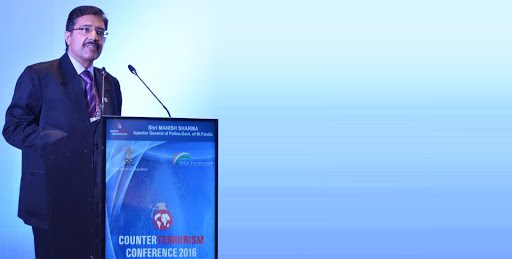 NATIONAL LAW DAY AWARD
For his work in the field of counter-terrorism, he was honored with The National Law Day Award-2016 for his contribution to fighting against crime including in the field of counter-terrorism due to his different strategies and tactics by former President of the nation, Ms. Pratibha Patil and the Chief Justice of Sri Lanka Justice Priyasath Dep.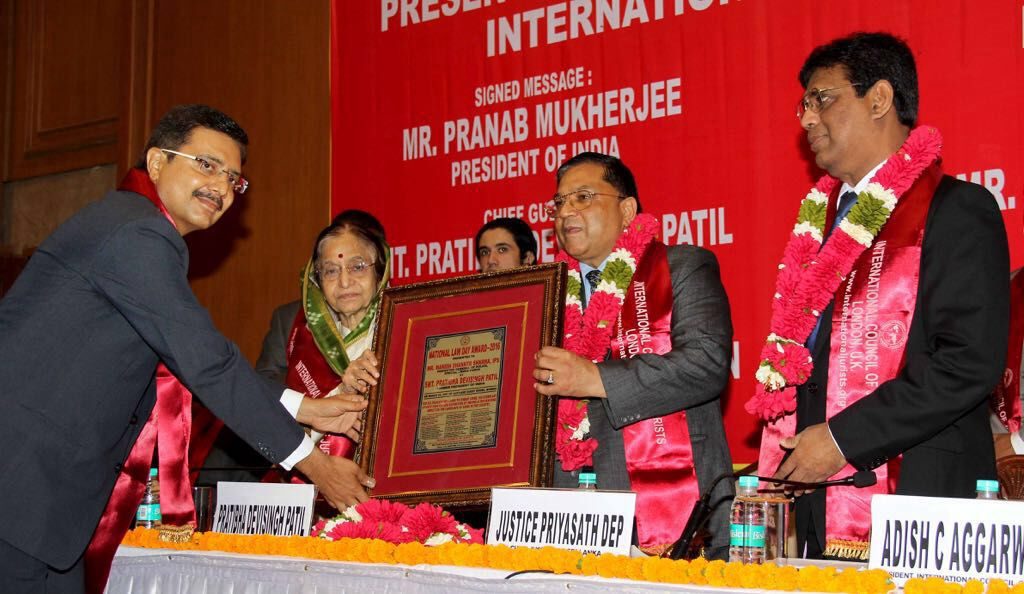 Recently, Mr. Sharma also poured out his thoughts on terrorism in an article which is titled "Social Media, Technology and Terrorism". In the article, he has dispensed in detail, the multiple ways in which terror organizations make use of social Media and Technology and has also suggested solutions for addressing the related issues.
The article was selected to be published in one of India's foremost works on countering violent extremism –"Global Terrorism: Challenges and Policy Options". This book is a compilation of extremely well-written articles by the first class leaders, scholars and practitioners of the world and India. Some prominent writers of this book are the President of India, CEO of Afghanistan, Ministers from Iran, Bangladesh and Malaysia, Home Minster of India among others.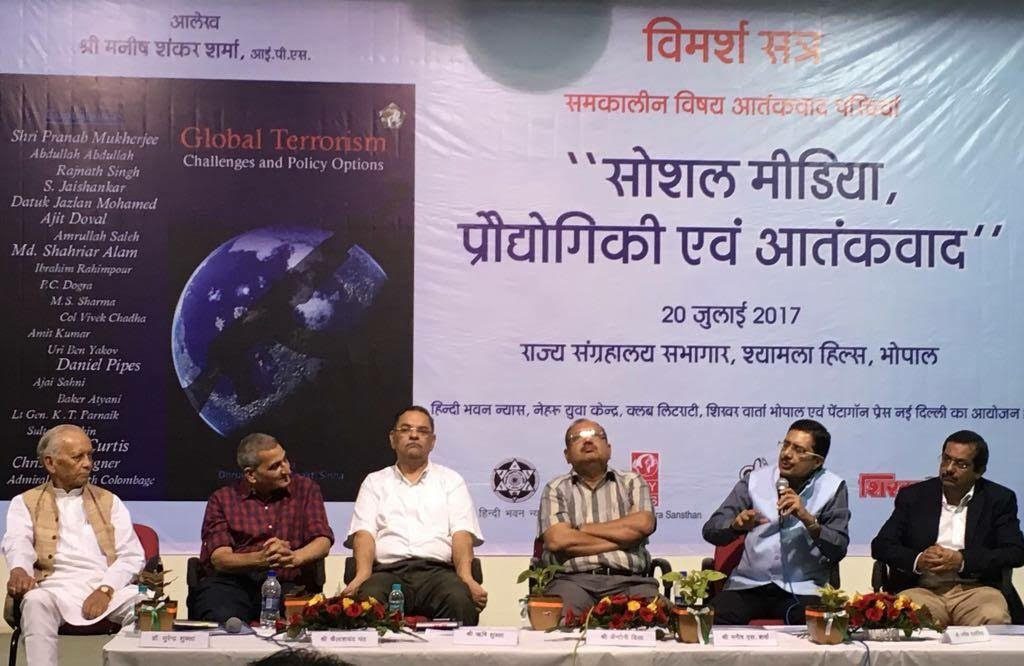 INTRODUCTION OF E-REPORTING OF CRIMES
The duty of a good civil servant is to work in order to enforce the law, to make our communities safer and to be able to make the police-public understanding easier. In a similar manner, to bridge the gap between the public and the police officers in the service, the 1992 batch officer, Mr. Sharma brought out an interesting initiative and launched electronic reporting of crimes to the police. Through this, the residents will be able to report any crimes that they witness or go through, with just a simple click. The app will save them from a visit to the police station and they could report the crime from anywhere.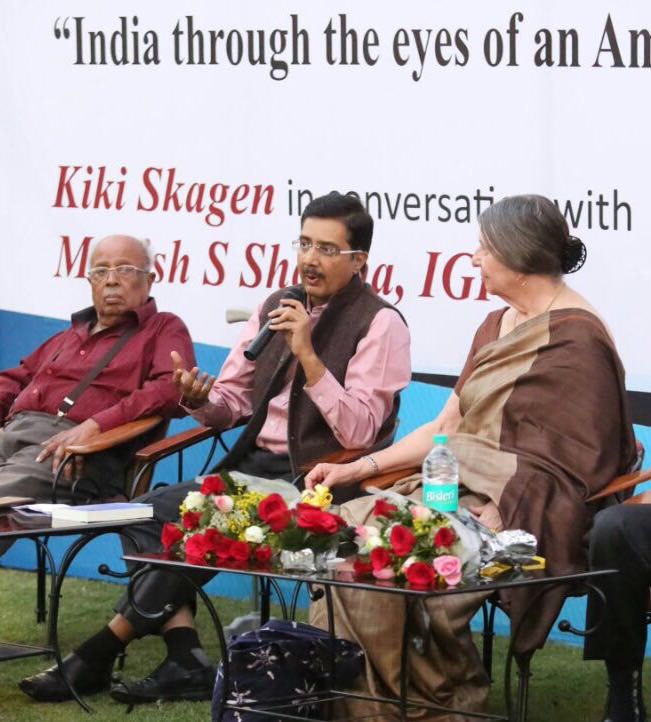 Not just that,
MORE AWARDS ….
Throughout his distinguished career in the service, Mr. Sharma has been the recipient of various awards and medals for his outstanding achievements. A few of his various achievements include: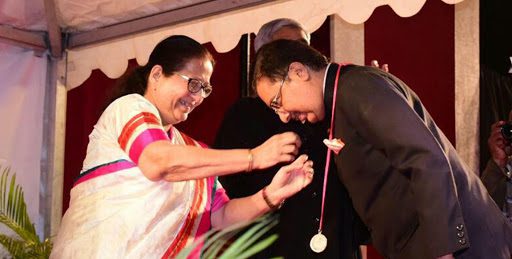 United Nations Peace Medal: Awarded for outstanding services rendered on behalf of the international community as an international peacekeeper.
Simhastha Jyoti Medal: Awarded for services rendered in successfully organizing the Simhastha (Kumbha) mela, the largest religious gathering of any kind in the world during his tenure as Chief of Police in Khandwa.
Title of Honorary Mayor of the City of Baton Rouge: Appointed by the Mayor-President of the city and also handed over the symbolic keys to the city hall.
Chief Minster's Commendation: Awarded for displaying exemplary leadership and extraordinary investigation qualities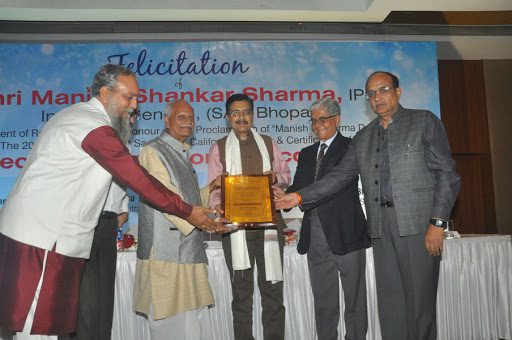 PREVIOUS STORY

8 IAS Officers Transferred By Bihar Government

NEXT STORY

IPS D. Roopa addressed aspirants through a webinar