An Income Tax Commissioner Who Is An Ace Marathoner Too
Published on 17 Mar 2023,

4:00 pm IST

3 minutes read
Highlights
IRS officer Maya Maheshwari, Commissioner of Income Tax in Bhopal is not only a diligent officer but also an ace marathon runner.
She has competed in seven marathons as of now and is already preparing for her next.
She is a fitness freak who also excelled academically acing ICWA, IES and UPSC CSE.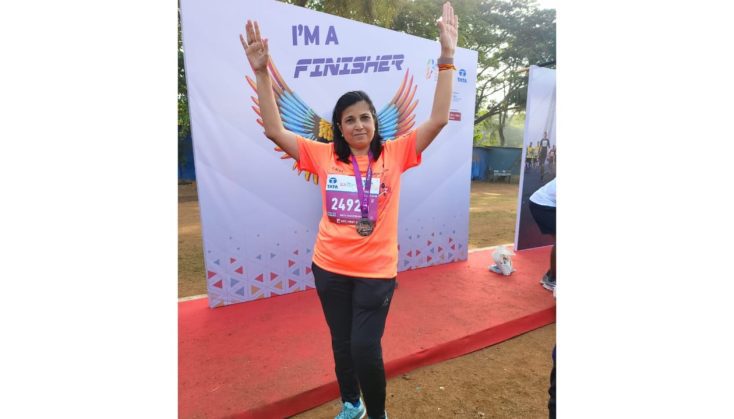 1996 batch IRS officer Ms. Maya Maheshwari, is a true all-rounder. She is not only a diligent IRS officer but also a poet, painter, fitness expert, and marathon runner who always excelled in academics as well.
Currently posted as Commissioner of Income tax, Bhopal, she topped her 12th board exams in 1988 and was felicitated by then Prime Minister, Rajiv Gandhi. The officer, was among the youngest professionals to pass the coveted ICWA (Institute of Cost and Works Accountancy of India) Exam. She obtained AIR-11 in the 1992 Indian Engineering Services Examination and AIR-60 in the 1996 UPSC CSE. She received a Gold Medal for the Civil Services Foundation Course's highest overall performance.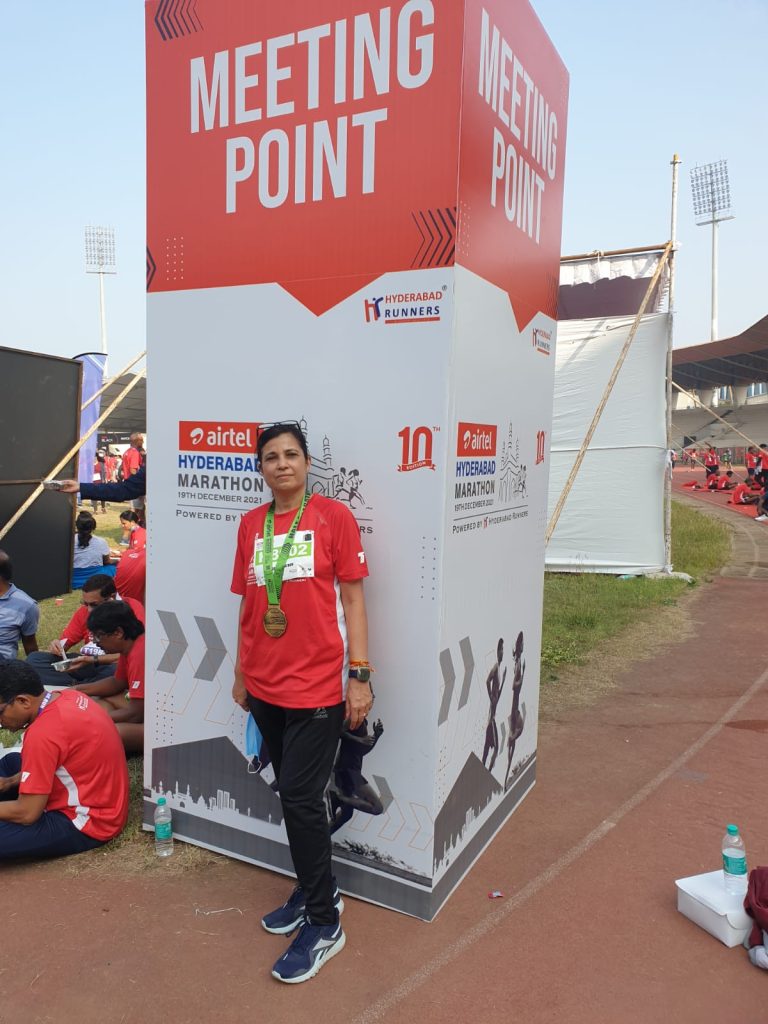 A FITNESS FREAK
Ms. Maheshwari had always been a fitness fanatic since she was a young girl. Her daily routine invariably included long stretches of walking, jogging, and running. She began by running 4-5 kilometres at a time, gradually increasing her pace and distance.
After getting posted in Bhopal, the officer joined a gym and worked out every day. Nevertheless, the covid lockdown changed everything because gyms were closed and everyone had to make do with whatever little training they could do at home. 
"Since we couldn't go to the gym, I made it a point to go for some intense running around my neighbourhood. I gradually increased my stamina and distance, eventually running for 10 kilometres. This boosted my self-esteem, and I realised that if I could run 10 kilometres, I could easily run more," Ms. Maheshwari shared in an exclusive conversation with Indian Masterminds.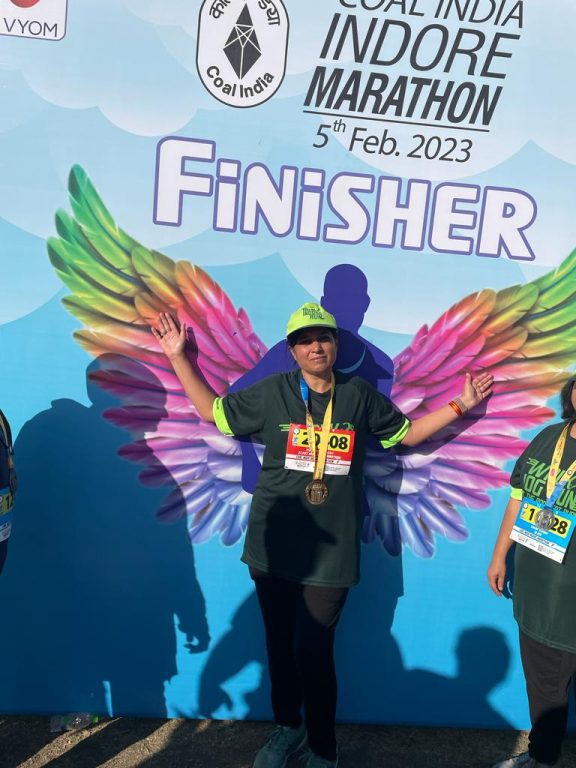 MARATHON RUNNER
Once the Covid lockdown lifted, the officer was fit enough to run 15-16 kilometres at a stretch. She realised that she was fit enough to compete in marathons.
She started off by competing in Hyderabad Airtel Marathon, the second-largest race in India after the Mumbai marathon. It gave her a jolt and sparked her interest in marathons.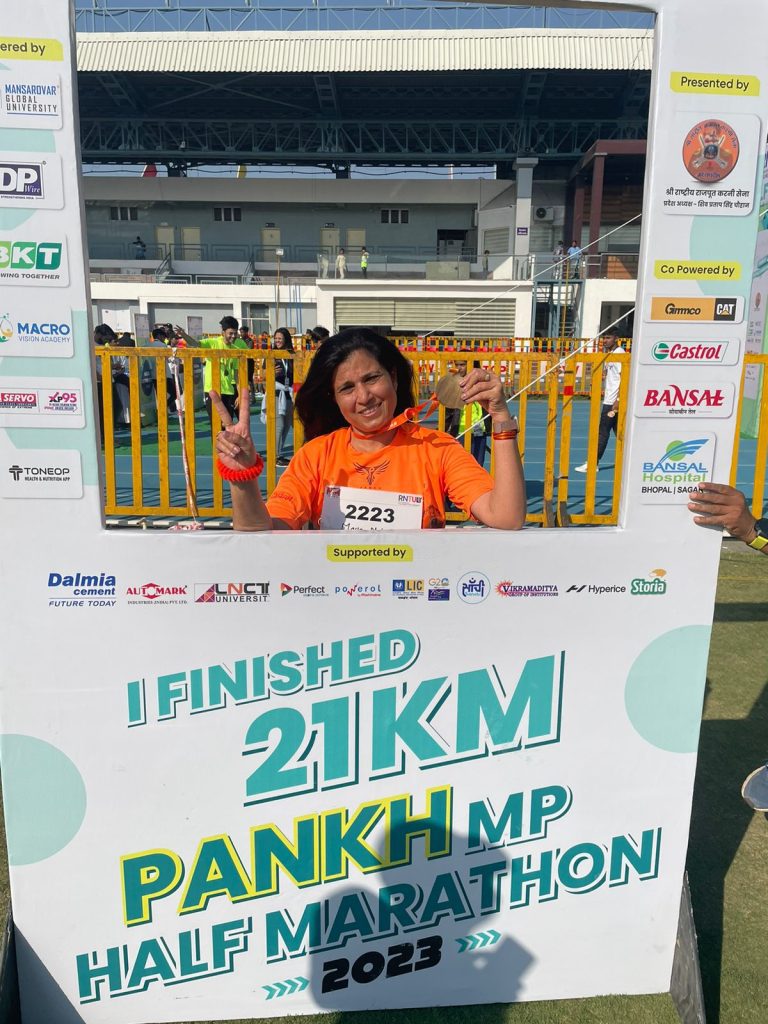 "In January, I competed in the Tata Marathon in Indore, followed by another in Bhopal. I'm currently training for my next 42-kilometre marathon," she said.
She has already run seven marathons and finished second in her most recent race in Bhopal. Ms. Maheshwari's goal is not to win, but to finish the race.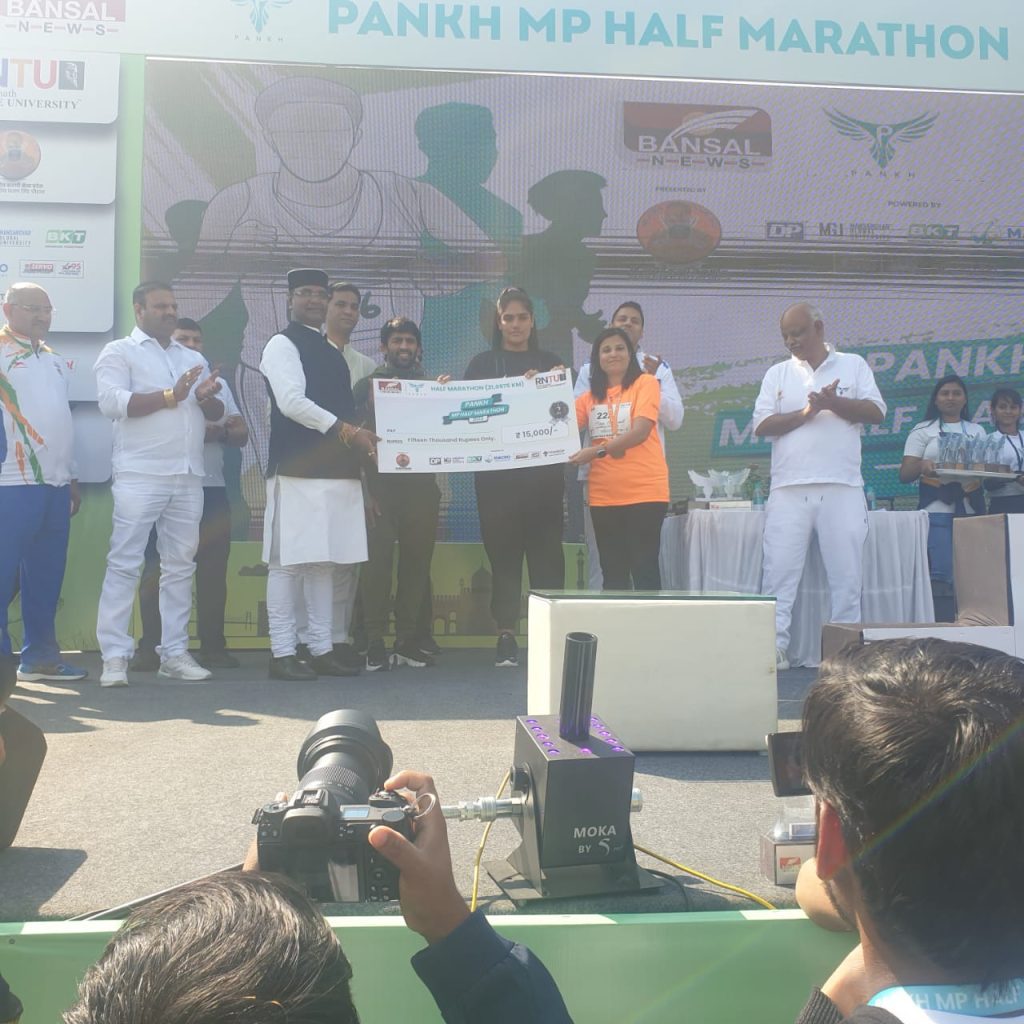 TIME MANAGEMENT
Being a diligent IRS officer and keeping a busy schedule, Ms. Maheshwari still takes out time to meet her goals for the day. She wakes up early in the morning and works out for an hour and a half before resuming her responsibilities as a civil servant.
"It is quite enriching for me and keeps me energised the entire day. I would advise everyone to give an hour of their day to their bodies, in the morning. It will surely make a huge difference in their lives and help in reducing stress as well," the officer told Indian Masterminds.
PREVIOUS STORY

Listening To A Complainant Making Him Sit On Ta...

NEXT STORY

This IPS Officer Eliminating Child Marriages Am...