An IPS Officer Shares His Mantra For Success
Published on 16 Dec 2020,

6:18 pm IST

3 minutes read
Highlights
After senior IPS officer Akash Tomar shared the key to his success in the UPSC exam, aspirants expressing gratitude flooded the comments section of his social media accounts. Read how he is helping thousands of people by making use of the social platform like Twitter.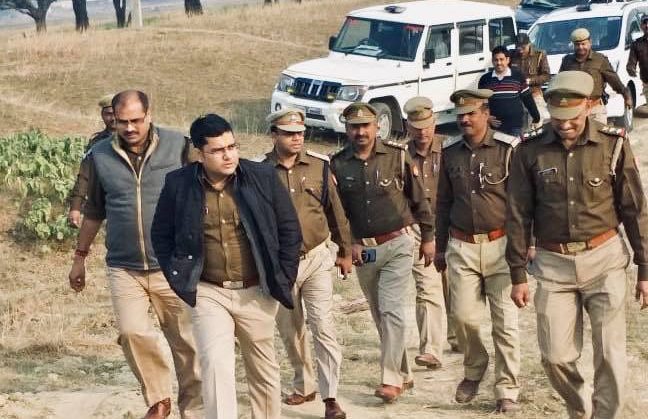 Mr. Akash Tomar, SSP Etawah, Uttar Pradesh
`Give generously'- this is one human trait which all religions urge their followers to adopt and cultivate. Senior Superintendent of Police (SSP) of Uttar Pradesh's Etawah district, Mr. Akash Tomar, has gone a step ahead. In a very unusual move, which has created quite a lot of excitement among the UPSC aspirants, he decided to give away the recipe of his success- that is, his personal notes which helped him in cracking the exam with an All India Ranking of 138 in the very first attempt!
Having a fairly high presence on social media, Mr. Tomar usually gets messages from various people seeking for help in the examination. He said, "As I receive many requests from various individuals on a daily basis, I decided to use social media as a source to reach out to maximum people and help them by providing my collated notes."
Mr. Tomar made his offer- of giving away the notes- on Twitter. Suffice to say, the response baffled even him! Thousands wrote back, requesting for the precious material being offered for free.
THE RESPONSE
Mr. Tomar's tweet instantly became viral and the comments section was flooded with email ids of aspirants wanting to get their hands on the notes. As it would be a tedious task to send notes on thousands of emails individually, the SSP made it easier by tweeting the direct link of his notes, as this could be accessed through Google drive or iCloud.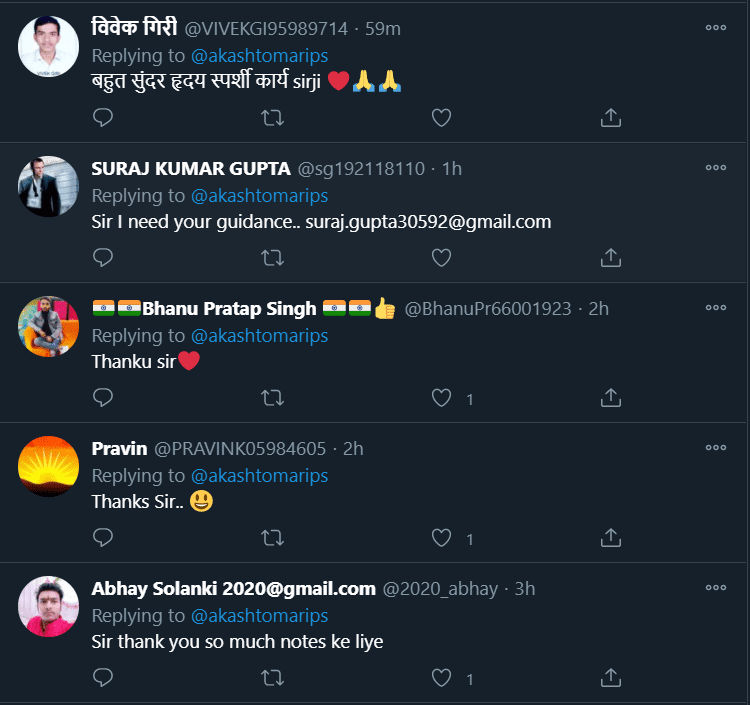 Speaking with Indian Masterminds, he said "The response was much more than it was expected as thousands of people started contacting me individually for the notes. As it would have been an impossible task to mail them separately to each of them, I curated the notes in Google and iCloud drive and tweeted it."
Thousands of these students, after receiving the notes, have expressed their gratitude to Mr Tomar.
PURPOSE BEHIND THE NOTES
It was not only the content which was important but the way these notes were curated, Mr. Tomar said, "These notes of mine were very organized and contained subject and topic wise folders so that the content was easily accessible. For example, if a person is looking for reading all the government schemes, I have made a folder for it separately where I gathered all the information about it. It, therefore, signifies the importance of curation."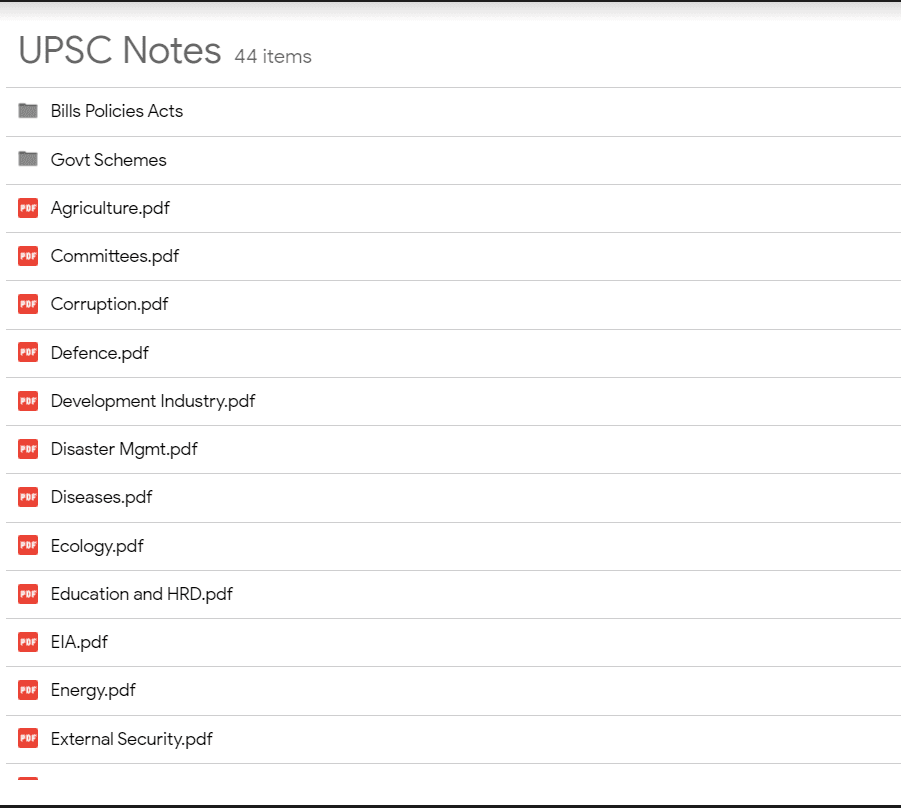 Mr. Tomar pursued BTech from the Indian Institute of Information Technology (Prayagraj) and worked for seven months in Deloitte Consulting at Hyderabad, before starting preparing for UPSC. He said, "I left my job in February 2012 and started preparing for the exam as there was very little time to prepare for the Prelims and Mains exam."
Working hard for almost 15-16 hours a day, Mr. Tomar cracked the exam with an All India Rank 138 in his first attempt. Soon he got appointed in the UP cadre and was posted as the SSP of Etawah in January this year.
SOME TIPS FOR THE HOPEFULS
Apart from providing his notes, Mr. Tomar also shared some tips with Indian Masterminds which would help the aspirants in a big way. Some of these include:
1. Read only one good book per subject. Read multiple times rather than many books just once.
2. Notes should be structured and made from multiple sources (topic wise) so that it is easy to revise.
3. Practice answer writing.
4. Last 2 months should be spent on revision rather than reading new books.
5. Use online apps if you cannot attend coaching due to corona.
PREVIOUS STORY

High Court Stays CBI Summons To Senior Haryana ...

NEXT STORY

Telangana govt appointed IPS officer Shahnawaz ...