Computer Warriors of Malda
Published on 6 Aug 2020,

3:38 pm IST

8 minutes read
Highlights
Story of an IAS officer who changed the lives of over 300 young girls by teaching them computer coding in backwaters of Malda, West Bengal.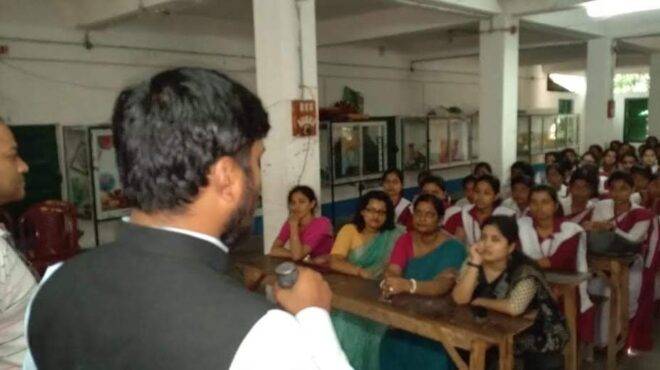 Assistant Collector Mr. Naveen Chandra while taking session with teachers and students to initiate Project Magic- Malda girls go coding
Please make way for a new Silicon Valley in the Malda region of West Bengal. No, it's not a laughing matter. A young IAS officer posted here has just proved what true determination can achieve. Initiated by the Assistant Collector Mr. Naveen Kumar Chandra, it's a project imparting specialized computer education to the girl students in the Government schools here.
The unique initiative is already turning heads from India to the United States, as it has caught the attention of search engine behemoth Google Inc. Before this, the only worthwhile contribution of Malda to the Indian economy was mangoes. That too for only three months in a year.
All that is now set to change. Naveen Chandra, the IITian turned IAS officer of West Bengal cadre (2018-batch) is bent upon giving a face-lift to Malda. The project started by him goes by the tagline `Malda Girls Go Coding', and involves teaching computer coding to 40 girls from two villages of Malda.
This, Mr. Naveen Kumar told Indian Masterminds, would help the students in making inroads into serious computer studies. The program, incidentally, is part of a wider set up that aims to abolish girl child marriages and provide women empowerment in the Malda district.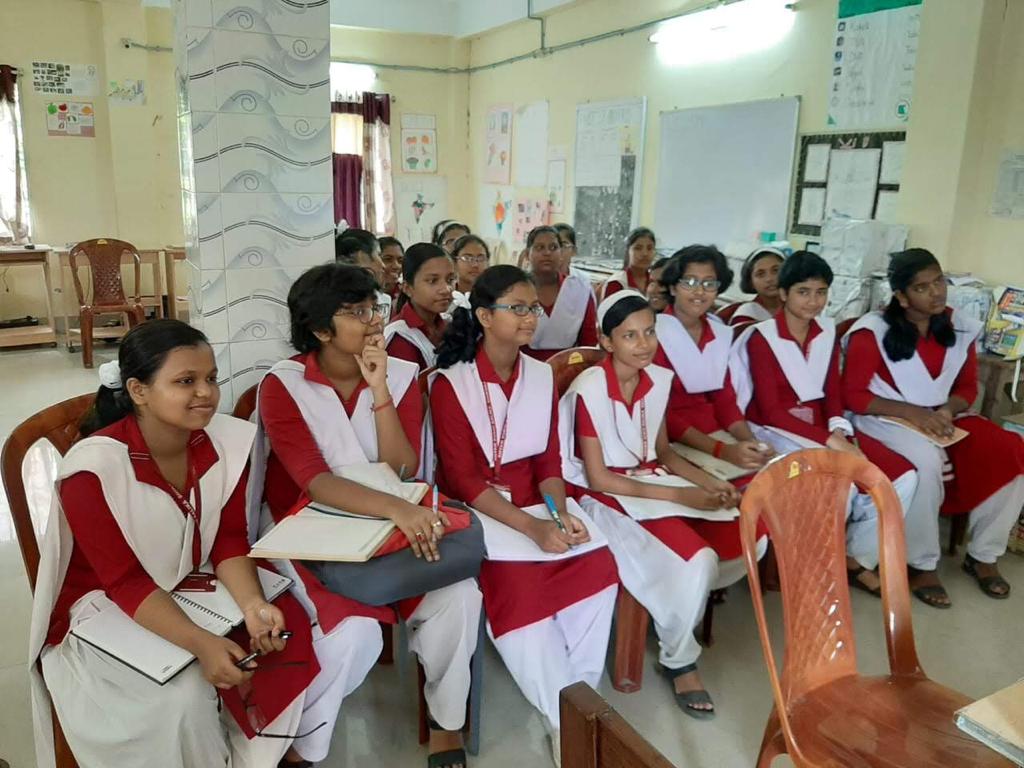 Malda, a historic city that is famous for its wide variety of mangoes is also one of the most backward districts in the state of West Bengal. It follows the dubious tradition of marrying a girl child as soon as they are in their teenage. To overcome this infamous tradition and to empower women, Mr. Naveen Kumar, Assistant Magistrate, and Assistant Collector at Malda, who himself has an educational qualification in M. Tech and is an alumnus of IIT Roorkee, initiated this project to teach girls how to code.
ALSO READ: Here Come The Super Mentor
Scratch, a software developed by the Massachusetts Institute of Technology (MIT) Media Lab and a CS50 course which is being taught at Harvard University to first-year graduates. The same is now being taught to the girl students of Malda. It's hoped that the coding learning tool that generates various programs will help them in making various stories, games, and animations.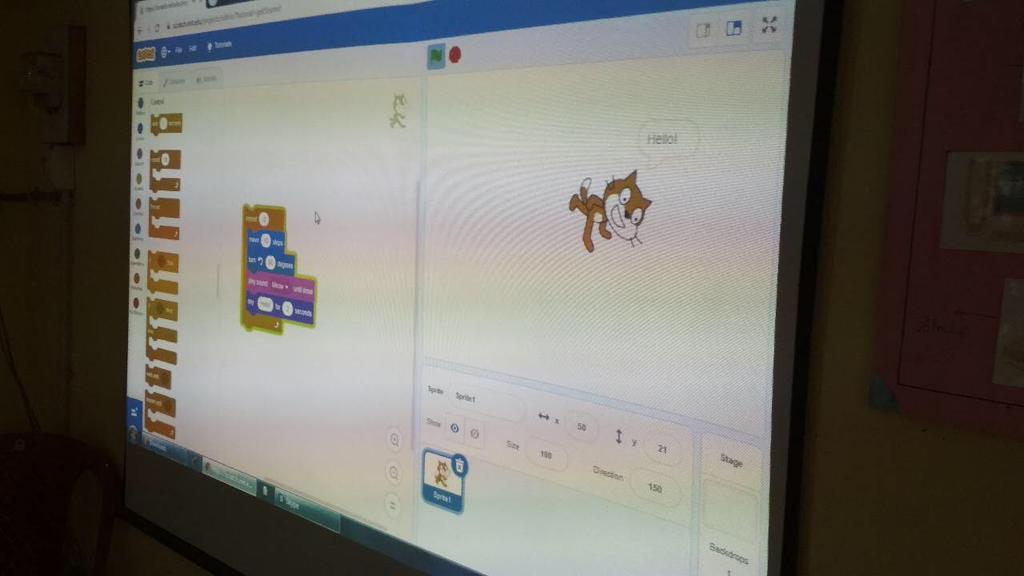 The Beginning of 'Project Magic – Malda Girls Go Coding'
While interacting with the Government officials of Malda, Mr. Naveen Chandra got the idea of initiating such a huge and unprecedented task. He recalled, "The idea came about after my posting came and I started reading about Malda. One thing which clearly struck me was the fact that it was still fighting the practice and social evil of child marriage. On further study, I came to realize that though many steps have been taken, there was still a gap in terms of innovative solutions to check the practice. That's when I decided to do something which targets the biggest issue, which was the lack of livelihood opportunities for them. We decided to impart them employable skills and the project was born."
The project was born with the aim of providing better livelihood opportunities to young women, liberate and empower them and to oppose the tradition of child marriage. Initially, two headmasters of two respective schools in the district were shortlisted along with some teachers who were going to be a part of the project. Meetings and seminars were conducted among the group of prospective students and teachers to give an overview of what the project is all about. Thenceforth, aptitude tests were conducted out of which 25 girls were selected, as they wanted to start small, for further commencement of classes.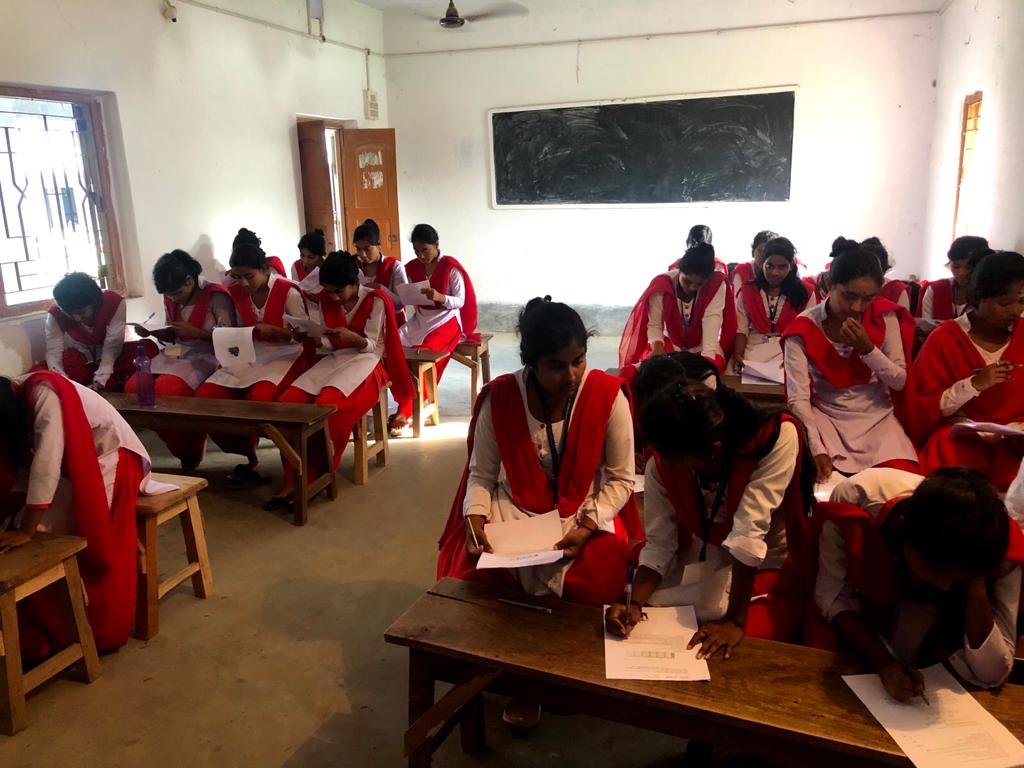 As Mr. Chandra points out, the program can be learned by anybody, including a novice, age is no bar to master it and it carries absolutely amazing potential.
ALSO READ: Road For The People, By The People
He explains: "First of all the course and the tool which is developed by the MIT media lab is open to all, therefore anybody can use it. Secondly, the course is meant for those people who have zero background in the field or are new to this course. Age doesn't matter in this as it starts with the basic knowledge and can be taught to anybody. Another important factor in Malda is the girls are taught in the regional language so that there are no difficulties in communication. The tool includes prewritten codes which the students have to just drag and drop. It is mostly used to just give an idea of how the code functions. Further, when the girls succeed in learning this, they move forward to the next stage of learning the HTML language. The girls we had started with are already trained in HTML. And now, the fresh batch of students is using the tool.''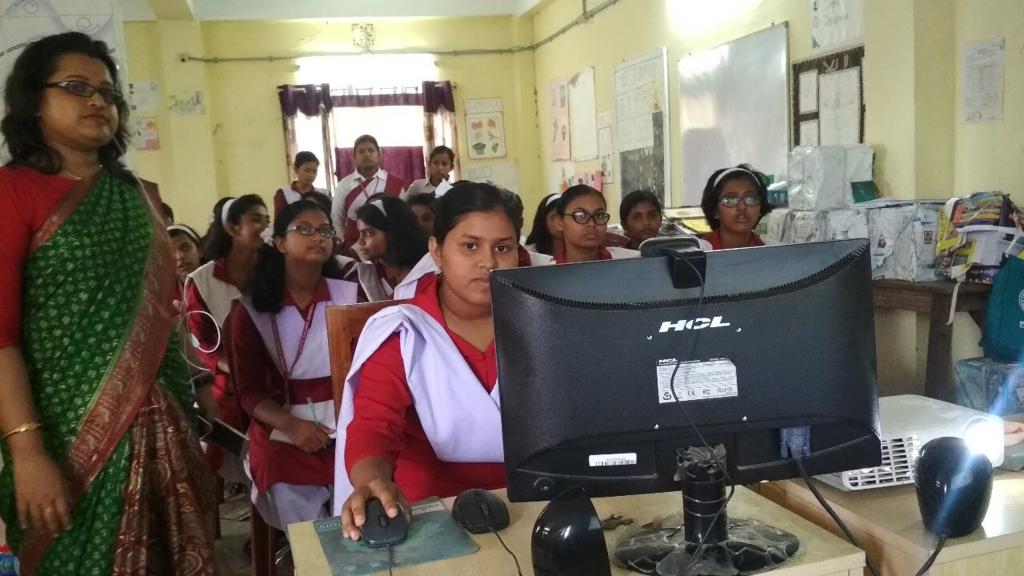 As the students used to attend their respective schools on weekdays, the classes for the project were held during the weekend. On Saturdays, an online class was held live from Gurugram whereas, a practice class was used to be conducted every Sunday. As things started escalating the children started developing their skill set as well as their computer programming knowledge.
DIFFICULTIES ARE JUST THINGS TO OVERCOME, AFTER ALL!
Did Mr. Naveen Chandra face problems in launching this ambitious project? He replied, "Some problems are always there. In this case, the target was young girls. The most crucial part was this to convince them to give extra time to learn a skill in addition to their school hours. Also, in certain cases the parents. It was overcome by holding seminars, taking the help of school teachers and local people who had been an influence".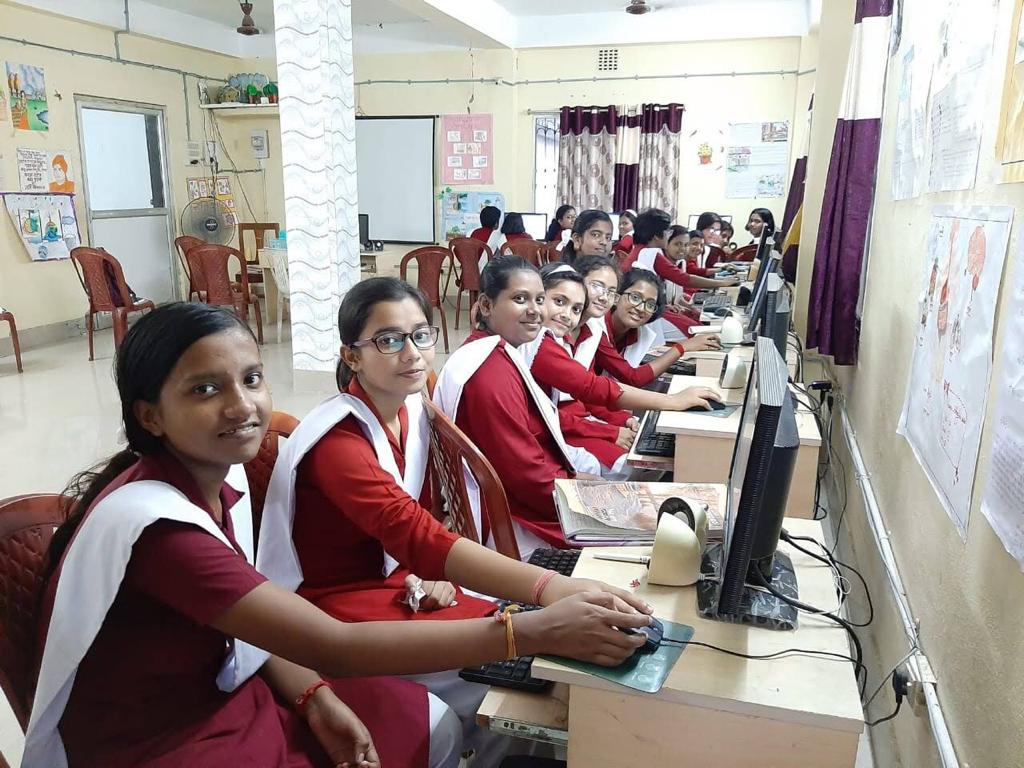 Mr. Chandra is being assisted by his seniors, especially by the district magistrate of Malda, Mr. Rajarshi Mitra. As he said candidly, "It was almost impossible to do it alone. The support of seniors has been a constant guide to me. Mr. Mitra would always be there to help me out. I could wake him up even at midnight if I faced any problem. He is always there to sort out any issue.
The Google Connection
As the project was initiated with a small batch of 30-40 candidates, Mr Naveen Chandra wanted to spread more awareness and build something concrete that has an impact. After recollecting the learning he imbibed from Lal Bahadur Shastri National Academy of Administration (LBSNAA), one thing he remembered was reaching out to the big corporate houses.
This led him to make his own LinkedIn profile and reach out to senior executives of Google. He shared with the link of the website where he documented everything about the project. Recalled Mr. Chandra, "I contacted the senior executives of Google, USA by sharing them the whole idea. I sent a mail regarding this; they got me in touch with the people in Google India. Thereafter, I was put in touch with Google for Education, which is always looking for such initiatives and regularly promotes coding and programming.''
Google came on board with a certification and training program, where the students who successfully complete the program will be certified by it. Similarly, Google also took an initiative to train all the teachers across Malda which are associated with the project and hence provide them with a certificate. This helped both the teachers and students to learn and also add a skill set in their experience.
Speaking about how such measures affect the quality of life of these women, he said, "This project is still in a nascent stage for me to say it changed lives but it surely has instilled confidence among the girls. It has also given ambition to them and more of them now are willing to study in college and take up engineering etc."
ALSO READ: Honeymoon Brides Of Punjab
This project has also helped in enlarging the vision for other bureaucrats as this model focuses on a much bigger cause in the society, hence it was also largely appreciated. When asked if he would replicate the project in other areas as well, he replied, "Absolutely. It already has started seeing some efforts in replication. My batch-mates have asked for help to take it up in their districts, and even a few seniors have said it must be taken up at other places. It is a great sight to see it take a life of its own. In Malda also, it is being expanded and has become sustainable and will be there for years to come, hopefully changing lives for the better."
These unique projects take off mainly because of the conviction with which the civil servants sit on the driving seat. As Mr. Naveen Chandra puts it, "I personally feel that the biggest point of appeal in this program is that the skill which we are introducing is hidden in rural areas like Malda. In rural India, rarely people get a chance to know about computer programming. The skill we are promoting is also the skill of the future, as countries are adapting Artificial Intelligence and that's what the future holds. Implementing it in a city like Malda which comes in tier 3 cities is actually being done at the grassroots.''