IPS Officer during the Week, but a Teacher on Sundays
Published on 24 Dec 2020,

12:44 pm IST

3 minutes read
Highlights
The first IPS officer of Chhattisgarh, Ms Ankita Sharma, does not believe in sitting on her laurels. She goes out of her way to guide the UPSC aspirants of the region- even offering them her personal books and notes.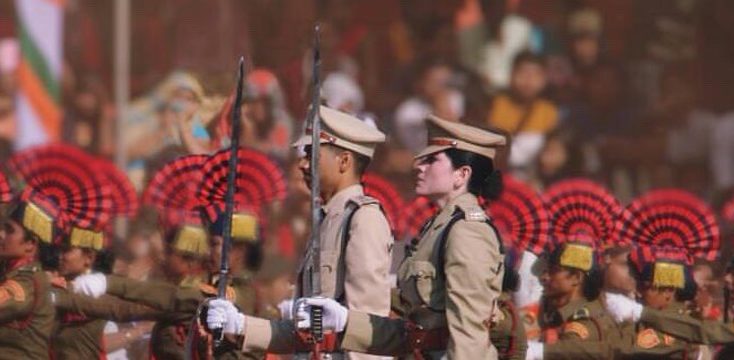 Ms. Sharma is the first female to lead the Police Parade on the occasion of Republic Day 2020
Joining the prestigious Indian Police Services is the dream of many. Every year lakhs of aspirants appears in the civil services exam, but very few succeeds. Most of them don't simply because of the lack of proper guidance. The 2018 batch IPS of Chhattisgarh cadre Ms. Ankita Sharma also faced similar issues during her preparation days. However, with unmatched dedication and passion she cracked one the country's most difficult exam in her third attempt.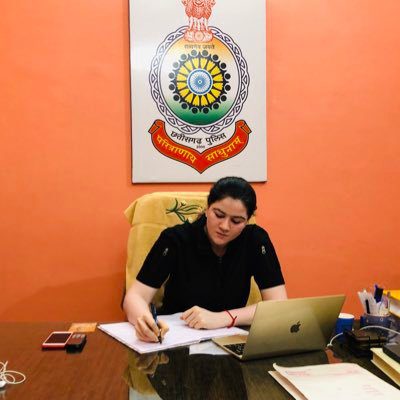 After coming into services, she realized that there are plenty of students who couldn't afford the coaching fees and therefore, fail in the exam. So, to help those underprivileged & middle-class students, Ms. Sharma has started to give tip & guidance in her office on Sunday. Currently posted as City SP, Azad Chowk (Raipur), she has now become ray of hope for many aspirants.
The Journey Wasn't Easy
Ms. Sharma comes from a very humble family in Durg (Chhattisgarh). It was her childhood dream to join the civil services. So, after completing MBA, she didn't go for job but instead opted to pursue Civil Services. She joined a coaching institute in Delhi for six months and then came back to Durg for further preparations. It was then she felt there are lot more students in her state who have ability to crack this exam but fail due to lack of guidance. She also closely monitored the other problems faced by these young aspirants.
After cracking UPSC and being posted as CSP Azad Chowk, she starting helping the aspirants. She is also very active on social media- and this helped the students in connecting with her. In fact, the area police station (a part of her jurisdiction) came in quite handy. She made things very simple for the aspirants: whoever It wants to take help and tip from her can come to the police station on a Sunday, between 11 am to 1 PM. This was it.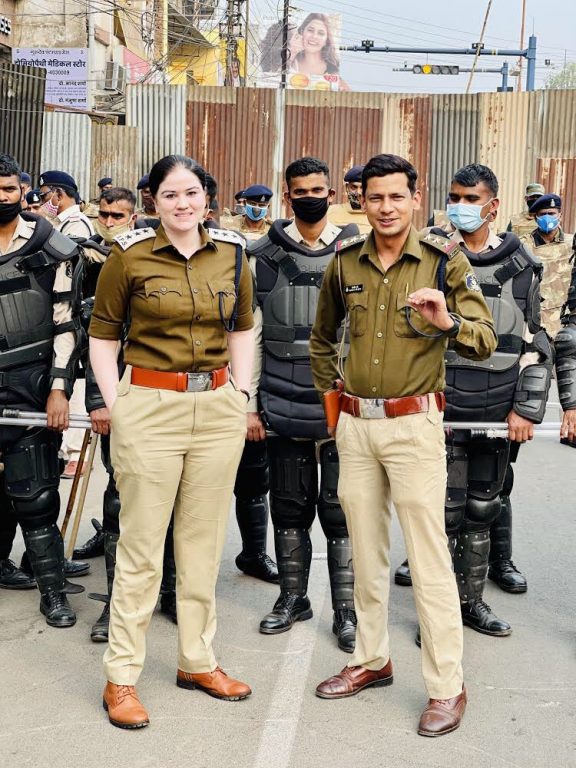 Now, on every Sunday, a good number of students come to get coaching from Ms. Sharma.
As she said in an interview, during weekdays she did national duty while on Sunday- normally a holiday for her- she devotes some time to the students. She also said that even if a few students benefitted from her advice, she would feel herself successful.
Ms. Sharma is not only guiding the students but has also share her books & notes with them. The beneficiaries include several tribal students of the region
Fearless and Forthright
Ms. Sharma has become the first female IPS from the state. It's her initial days of service. but she is fearless. A video of her also got viral in which she was telling an MLA to behave properly. She is also the first female to lead the Police Parade on the occasion of Republic Day 2020
PREVIOUS STORY

Andhra Pradesh govt appointed IAS Aditya Nath D...

NEXT STORY

69 former bureaucrats write to PM Modi over cen...