UPSC is Still the Best, Says the Man who Quit IAS to Join Politics
Published on 3 Mar 2021,

8:39 am IST

3 minutes read
Highlights
The 2005 batch officer Om Prakash Chaudhary who joined BJP believes that his credibility comes from the work he did while remaining in the service. In the 13 years as an IAS officer Mr. Chaudhary did some great project which is still benefitting hundreds of families.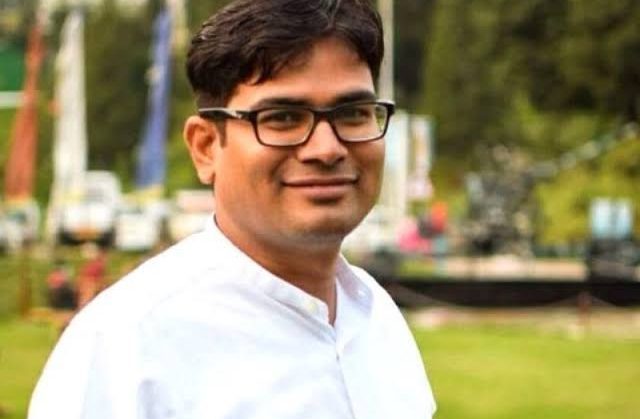 OP Chaudhary, 2005 batch IAS officer of Chhattisgarh cadre
'India is a democratic nation and the biggest proof of the democracy in here is the UPSC. It gives every individual, no matter their status in society or economic condition, a chance to not just change their life but thousands of other. If a student can't afford some expensive career courses, he/ she can always prepare for civil services and achieve their dreams", so said Om Prakash Chaudhary in a video.
The 2005-batch officer of Chhattisgarh cadre recently joined BJP after leaving administration. However, in just 13 year of service he became the favourite officer of many in the state, with his commitment and efficiency in work. During his tenure, he served in eight districts. He became collector of three district including the state's capital Raipur and also served as the media advisor to Chief Minister Raman Singh.
He might have lost the MLA election in 2018 but his journey from a student to civil servant and then politics is really inspiring.
Losing his father at an early age
Mr. Chaudhary childhood had been painful in many respects, so much so that at times he had to struggle for basic necessities of life. He was in class 8th when he lost his father. After that his mother took care of everything but since she was not very educated, she couldn't guide him for his career.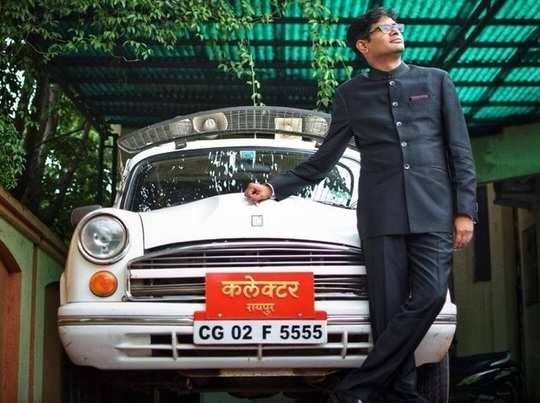 He did most of his schooling in a small village of Raigarh district. Recalling his school days, he said in a video interview, "My school didn't have any proper infrastructure or furniture. We used to take our slates with us and sit on the ground. On a rainy day the classrooms would be filled with water and we used to be very happy that the school will be closed for few days".
With all those shortcomings, Mr. Chaudhary still managed to pass his 10th and 12th boards with good marks. But it was during his graduation that he decided to become a civil servant.
While sharing his story, he mentioned that he with his mother used to visit many district officials to get pension. No one was listening them. Then, one day they met the then Collector of Raigarh who solved their problem with one phone call. This made him realize that the DC had great power and authority, and this further motivated on the path of civil services.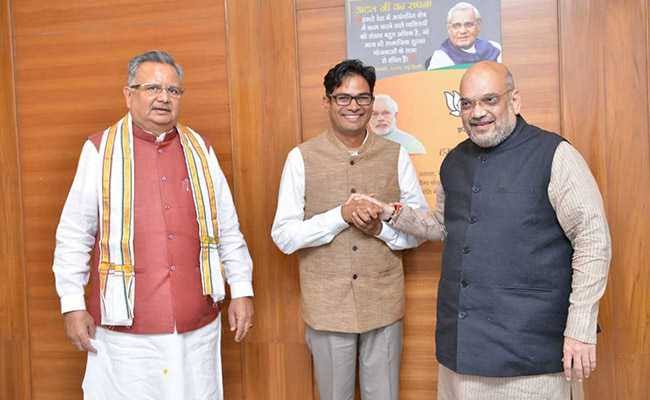 Mission 'Nanhe Parindey' 
Mr. Chaudhary is himself demanded a posting in the naxal affected Dantewada. There he came up with an initiative called 'Nanhe Parindey' which is still going strong and has helped many students to get into Sainik and Jawahar Navodaya Schools.
"I also attempted to get into Jawahar Navodaya once. Back then, I considered myself the best student but still couldn't crack the entrance due to lack of preparation. When I was posted in Dantewada, I thought that no one else should suffer what I did", said Mr. Chaudhary.
Under this mission, 100 students from underprivileged background are selected from across the district. They are then provided with hostel facility within the collectorate and trained for the school entrances for one year. The mission is still in pace and every year 70-80 students manage to get into prime schools of the region.