The Boy Who Became District Collector for a Day
Published on 2 Mar 2021,

9:21 am IST

5 minutes read
Highlights
District Collector of Alwar in Rajasthan, Mr. Nannumal Pahadia made a young boy's dream come true when he gave him the charge of his office and made him Collector for the day.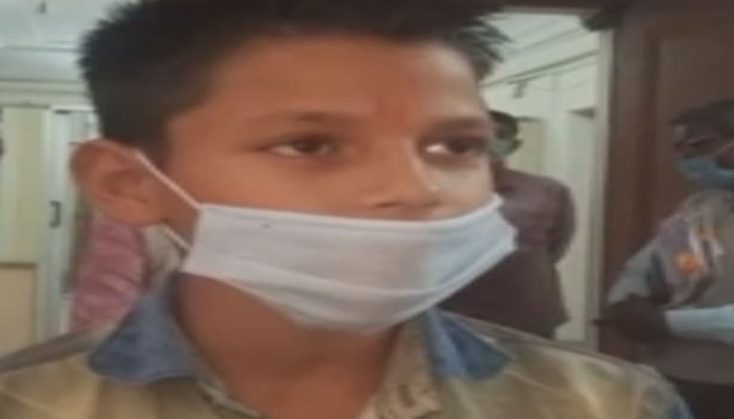 One Day District Collector - Rohit Sharma
At times, reel life and real life collide. And how!
The 2001 film Nayak, starring Anil Kapoor, Amrish Puri, and Rani Mukherjee, was a unique treat to watch, filled with quirky twists and tales of politicians and how they work. The story followed a day in the life of a simple journalist who was made Chief Minister of the state for one day after he questions the working of the minister.
Something similar to the story of Nayak happened in Alwar, Rajasthan on February 17 th 2021, when the District Collector, Mr. Nannumal Pahadia gave a class 8 th student the chance to become the collector for an entire day.
Speaking about this unusual move, and what made him take this step, Mr. Pahadia spoke exclusively with Indian Masterminds.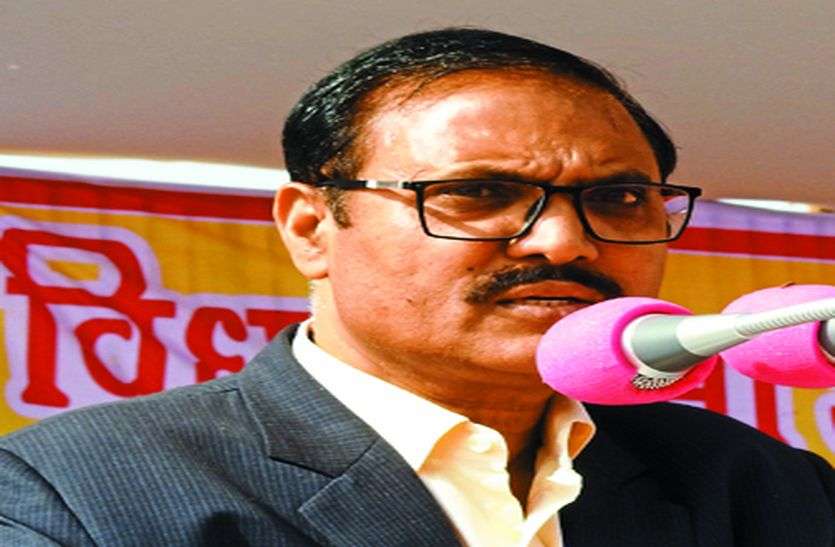 MEETING WITH THE LITTLE COLLECTOR
One fine morning, while visiting Naveen senior secondary school to distribute awards amongst the top scorers of the school, Mr. Pahadia got a chance to interact with the young students there. On asking about their dreams, some wished to become a doctor, engineer, businessman, etc.
"I was trying to motivate them into doing whatever they wish in life and not give in to their parent's career demands. I welcomed them to come to me, whenever they required guidance and told them I'd be happy to help."
While Mr. Pahadia was interacting with the students, a class 8 th boy, Rohit Sharma, came to him and expressed his wish of getting into the Indian Administrative Service, which moved Mr. Pahadia and he hugged him. The officer welcomed the little boy in his office, whenever he wished, to observe how an IAS officer works for his district.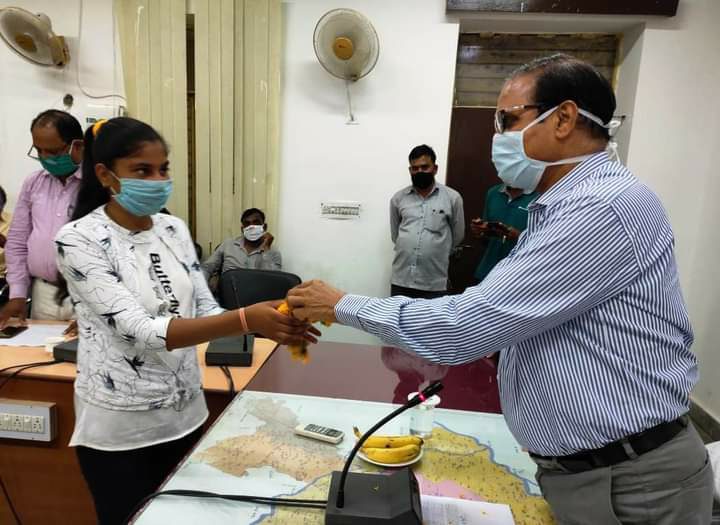 FULFILLING HIS DREAM
Rohit arrived in Mr. Pahadia's office, the very next day and the officer handed him the rein of his workplace. He was ceremoniously seated in the Collector's chair. The boy also attended various meetings and video conferences with the district collector and learned how the government officer guides other officers.
"It was a heavy workday but the kid stuck throughout, without getting tired even once. He listened to people's grievances with me. By 4 PM, we sat down to eat lunch together that comes from my home. I offered him three chapattis and ate two myself," Mr. Pahadia told Indian Masterminds.
By late evening, the collector had to go for a video conference meeting at Tijara fort palace and told the kid, he could go home if he wished, to which the boy refused and said he would like to accompany him there in the 'collector's car'.
"He was quite excited to sit in the 'collector's car' and go to the conference with me, where he observed us. The joy in his face, the entire time he spent with me, made me very happy," said Mr. Pahadia.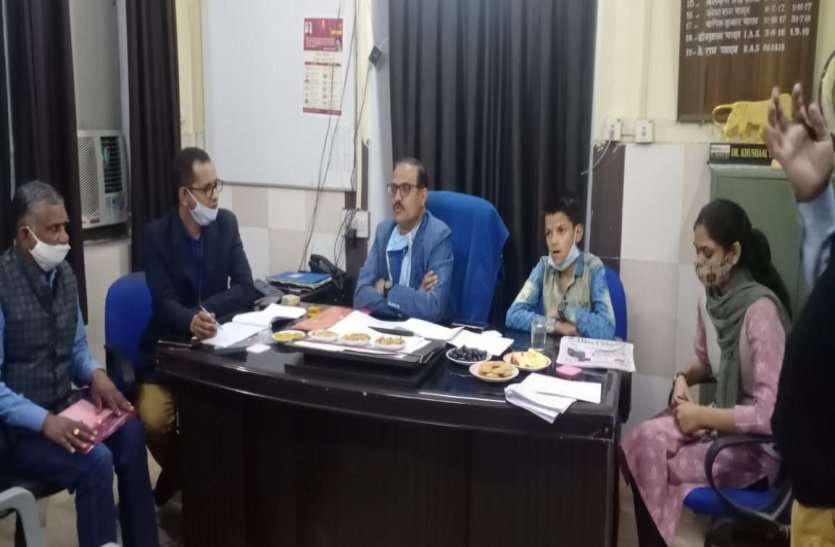 HAPPY WITH THE COLLECTOR'S WORK
The officer had asked the boy to create a report card of his work, so he could analyze himself and note the areas where he needed improvement.
Later on, when asked how the officer and his work was, the boy promptly gave him a ten out of ten scores, stating that "I had a notion that officials only sit in their air-conditioned rooms and do nothing, but I was wrong. The collector listened to everyone's grievances and visited various regions in the harsh sun, to do his job properly. He has done great work and after seeing him, my will to become an IAS officer has grown stronger."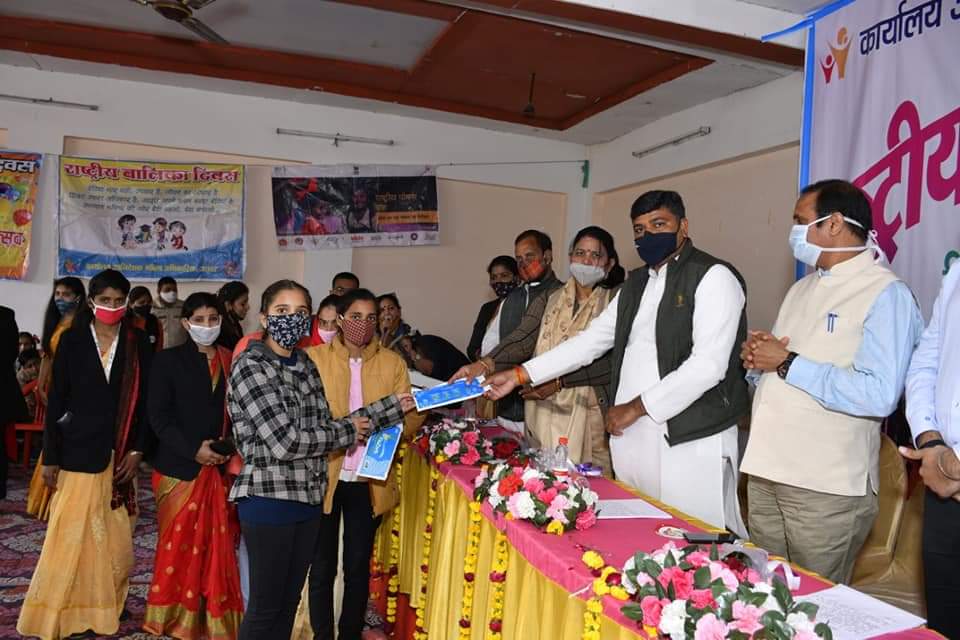 COLLECTOR FOR THE PEOPLE
Rohit belongs to a very poor family and knew he won't be able to afford studies further, so he presented the collector with an application requesting him for admission in Kendriya Vidyalaya, to which Mr. Pahadia has gladly agreed. Soon the boy will be enrolled in the school.
Doing away with the slip system in his office, Mr. Pahadia has enabled anyone to come and meet him without the need for prior appointments. "I listen to whosoever comes to me, irrespective of time, so that people know that I am here to lend them an ear and solve their problems," he said.
WORKING FOR SCHOOL CHIDREN
While visiting a school in Alwar, he interacted with the students who displayed their wish for competitive books, online coachings, English-speaking centers, separate bio-labs, reference books, etc.
"I contacted the Chief Secretary and forwarded their suggestions to them. He has already started working on it. Furthermore, I inquired about their classes, teachers, midday meals, etc., and was happy to know that they were doing well," he added.
A CONSIDERATE OFFICER
With his office situated on the second floor of a building, Mr. Pahadia realized that the elderly people of the district had to face a lot of difficulty in climbing the stairs to meet him. Therefore, he set up a room on the ground floor where aged men and women could sit and he himself came to them and work out their solutions.