54 French-Speaking Countries Now Know About Chhath Puja, Thanks to This Bihar IPS Officer
Published on 31 Oct 2022,

3:48 pm IST

8 minutes read
Highlights
Chhath Puja has been described in detail by 2012-batch IPS officer and SP of Motihari district, Dr. Kumar Ashish, in an article that has found place in a French book, 'Rencontre avec l'Inde.'
Through this article, the history of Chhath has reached 54 countries where French is spoken.
Chhath Puja or Shashthi Puja is a Hindu festival celebrated on the sixth day of Kartik Shukla Paksha in Bihar and some other states.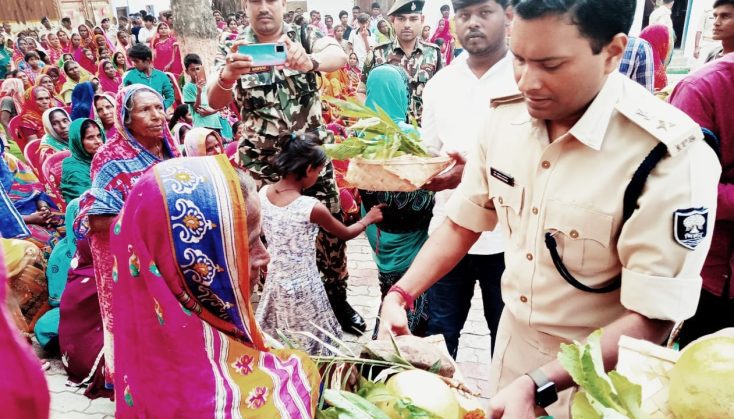 Chhath Puja, the biggest festival of Bihar, that is also celebrated in Eastern Uttar Pradesh, Jharkhand, some parts of West Bengal, and the Nepalese provinces of Madhesh and Lumbini, has now gone global! Many people have contributed to taking this festival abroad, and one of them is 2012-batch IPS officer of Bihar cadre, Dr. Kumar Ashish. Due to his efforts to write about the festival in a foreign language so that it reaches maximum people abroad, Chhath Puja is now understood and even observed in 54 French speaking countries.
It all started 15 year back, when Dr. Kumar Ashish was on a study tour to France. In a seminar, some French people asked him to say something interesting and unique about Bihar, and so he narrated 'the Mahaparv of Bihar – Chhath' in detail. The people were impressed and said that the importance and sacred message of this festival should be conveyed to the other 54 French speaking countries along with France. So, after returning home, Dr Ashish wrote an article, 'Chhath Pouja: l'adoration du Dieu Soleil', in French, after studying this festival more deeply and researching more closely. This article is now a part of the Government of India's Indian Council of Cultural Relations Delhi and was published in in the french book, Rencontre avec l'Inde, in 2013.
Indian Masterminds interacted with Dr. Kumar Ashish to get more details about his French article on Chhath Puja, and how it contributed towards introducing Chhath at the global level.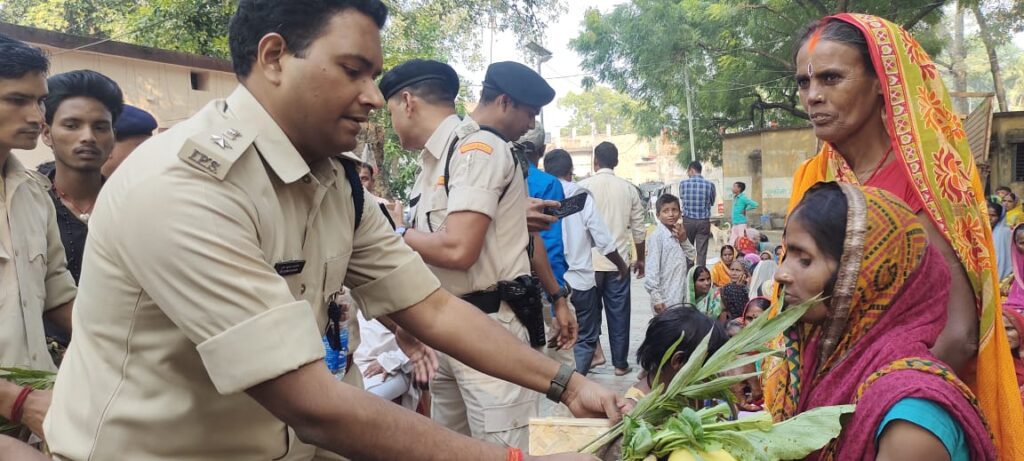 I'ADORATION DU DIEU SOLEIL
In his French article, Dr Ashish describes the Chhath Puja in detail – why it is observed, how to celebrate it, why to celebrate it, the right way to celebrate it, etc. He has given a new dimension to the complexities of this big festival by analyzing all the aspects of Chhath festival explicitly, so that the French-speaking people can easily understand it. He told Indian Masterminds, "In the beginning of the article, I elaborated about worship of God Sun. Chhath Puja is basically a festival of worship of the Sun God. In this festival, which lasts for four days, religious, social, physical, mental and ethical-practical strict purity is maintained."
SIGNIFICANCE IN TODAY'S ERA
Dr. Kumar Ashish, who is a resident of Jamui district of Bihar, said that Chhath is not just a festival for Biharis, it is the festival of festivals, and whether it is a labourer in Delhi NCR, a software engineer in Bangalore, a high-earning entrepreneur in California, or a scientist in NASA, every Bihari desires to celebrate Chhath. He rues the fact that although it is the biggest festival of Bihar and many other parts of India, it has never been shown prominently in any Bollywood film like they show Karva Chauth, nor is it discussed in the media. And neither has there been a book of its history, nor has there been a detailed description of it in any famous historical or religious book. "But in spite of this, for every Bihari, there is an emotional connect and identification with Chhath," he said.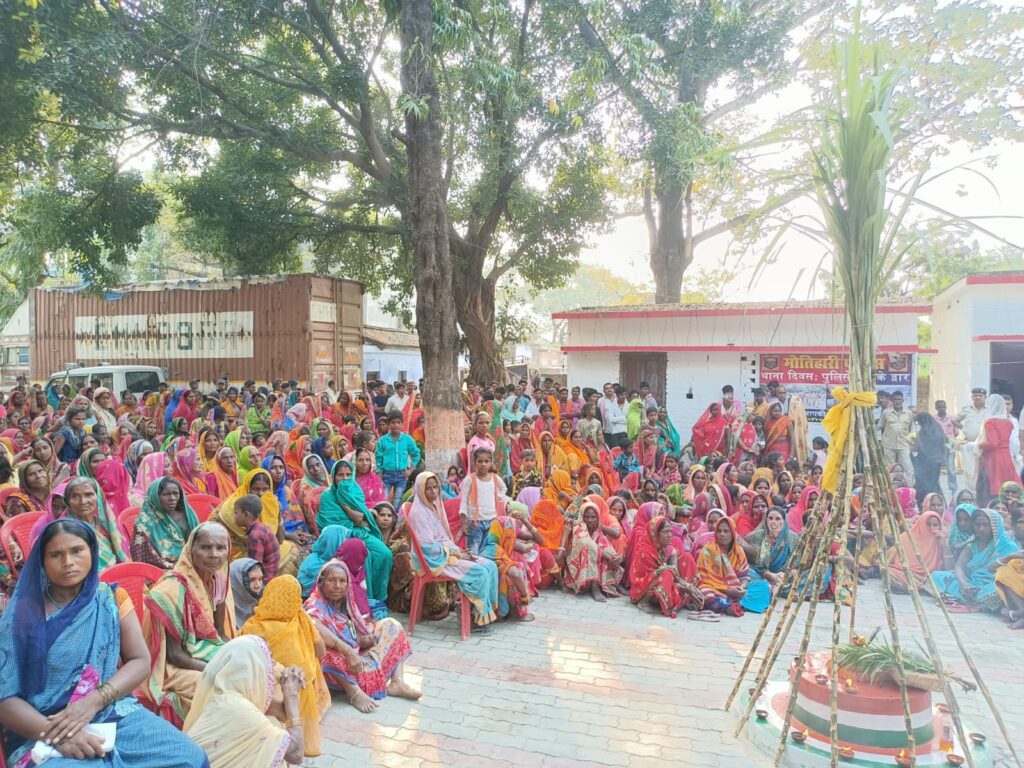 EXPLAINING CHHATH TO THE LAYMAN
Though most might have heard about this puja, there would not be many who truly understood what it is all about. To help these people understand and spread the fervour of this special festival dedicated to the Sun God, Dr Ashish explained the A-Z of this religious festival. "Actually Chhath shows the feeling of gratitude of man for any favour done to us by someone. That is why, we offer 'arghya' to the sun which gives us life-giving light by saying, O Sun God. It is because of your light and heat that life exists on our earth. That's why we worship you only once in a year. I greet you and express my gratitude towards you."
A FESTIVAL WITH A DIFFERENCE
He also said that Chhath is a festival with a difference because there is no priest and no host in it. People just do Chhath-vrat (fasting) only. "I don't know if any other festival does such a thing of equality. This is the reason that everyone offers arghya together on the Ghat of Chhath. Another great feature of Chhath Vrat is that along with worshiping nature, this Mahaparva incorporates everyone in itself," Dr Ashish said.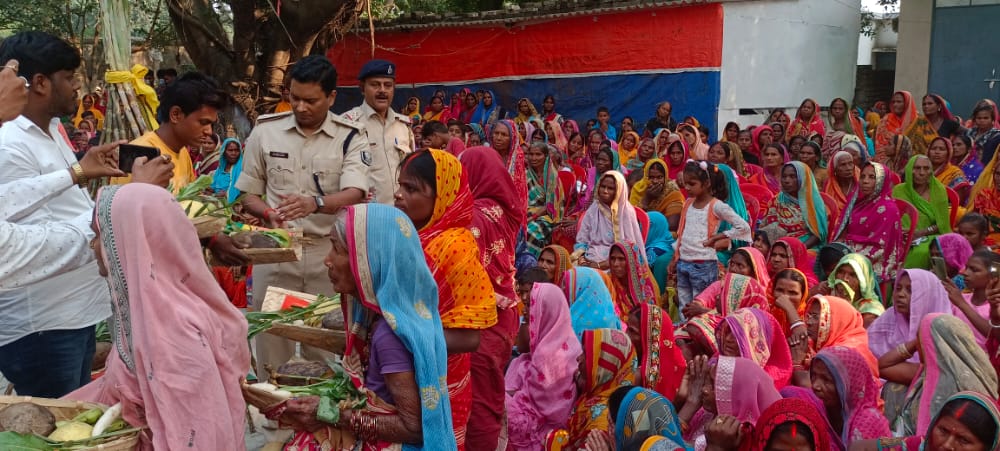 Explaining further, he said that Chhath reminds us that all people are equal and an integral and important part of the social system.
SIGNIFICANCE OF THE FESTIVAL
The word 'Chhath' not only denotes the sixth day of Diwali but also indicates how a common man can be free from all kinds of diseases by assimilating the positive energy of the intense rays of the sun through the six practices of Hatha Yoga. Every small ritual of this festival has yogic and scientific significance. Basically, it is called Chhath because of Surya Shashthi fasting. This festival is celebrated twice a year. First time in Chaitra and second time in Kartik.
Chhath Puja is dedicated to Surya and his sister Chhathi Maiya to thank them for restoring the deities of life on earth and requesting some good wishes. In the beginning, there was no idol worship in Chhath, later on, the idols of Suryadev (God Sun) and Chhathi Maiya (Mother Chhathi) started being worshipped.
The rituals of the festival are rigorous and are celebrated over a period of four days. These include holy bathing, fasting and abstaining from drinking water (Fasting), standing in water for long periods, and offering prasad (prayer offerings) and arghya. The main worshipers called Parvaitin (from Sanskrit parv, meaning 'occasion' or 'festival') are usually women. However, a large number of men also observe this festival as Chhath is not a gender-specific festival. Some devotees also perform 'punishment' in the form of crawling down to the banks of a pond or river from their home.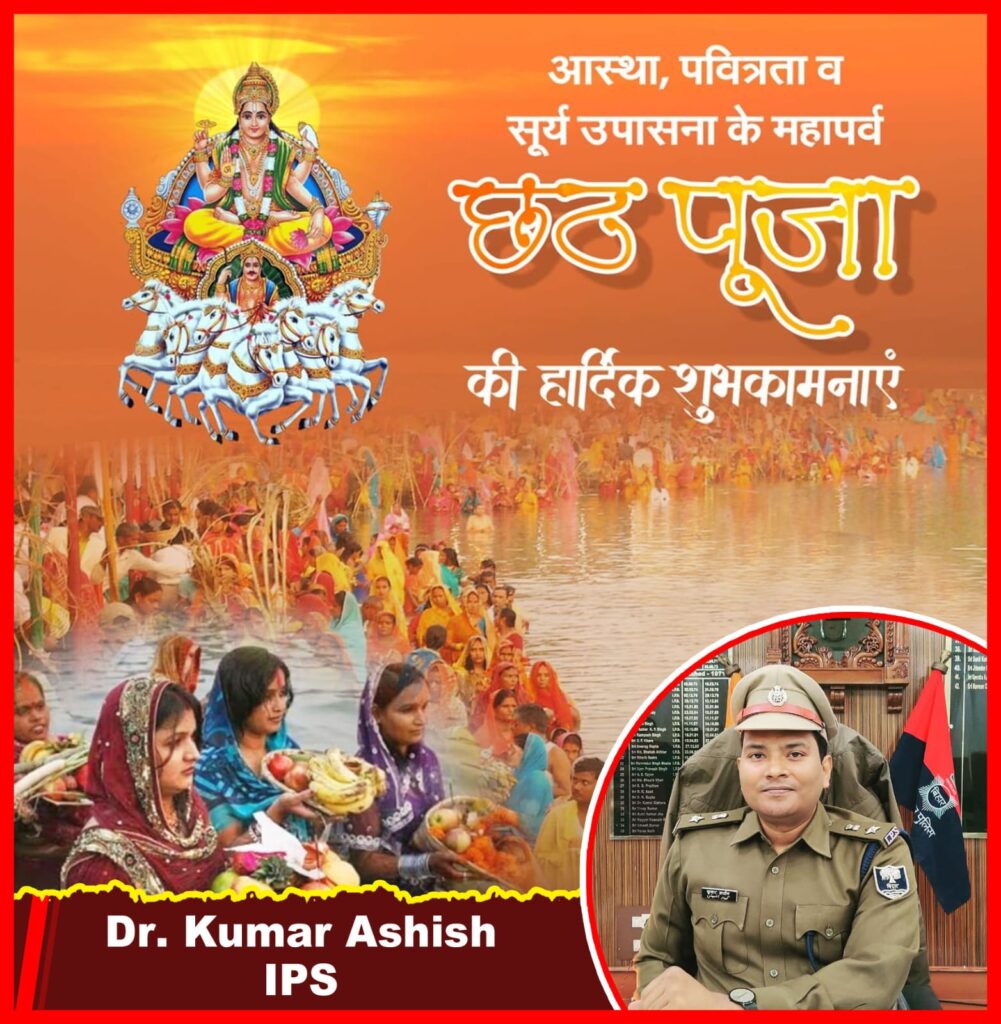 MYTHOLOGICAL STORIES AROUND CHHATH
Many stories are prevalent in relation to Chhath fasting. According to one of them, when the Pandavas lost all their royal palaces in gambling, Draupadi kept the Chhath fast after being told by Shri Krishna. Then their wishes were fulfilled and the Pandavas got the royal palace back. According to folk tradition, the relation of Sun God and Chhathi Mayya is that of brother and sister. The first worship of Lok Matrika Shashti was done by Surya.
ASTRONOMICAL INFLUENCE
In astronomical conditions like Chhath (at both ends of the equi-line of the orbits of the Moon and the Earth), the ultraviolet rays of the Sun (some reflected from the lunar surface and some spherically refracted) again reach the Earth in a higher than normal amount. It becomes even more dense at sunset and sunrise, receding from the levels of the atmosphere.
According to astrological calculations, this event comes six days after the new moon of Kartik and Chaitra months. The four-day festival starts on Kartik Shukla Chaturthi and ends on Kartik Shukla Saptami. During this period, devotees keep a fast for 36 hours continuously and do not take even water.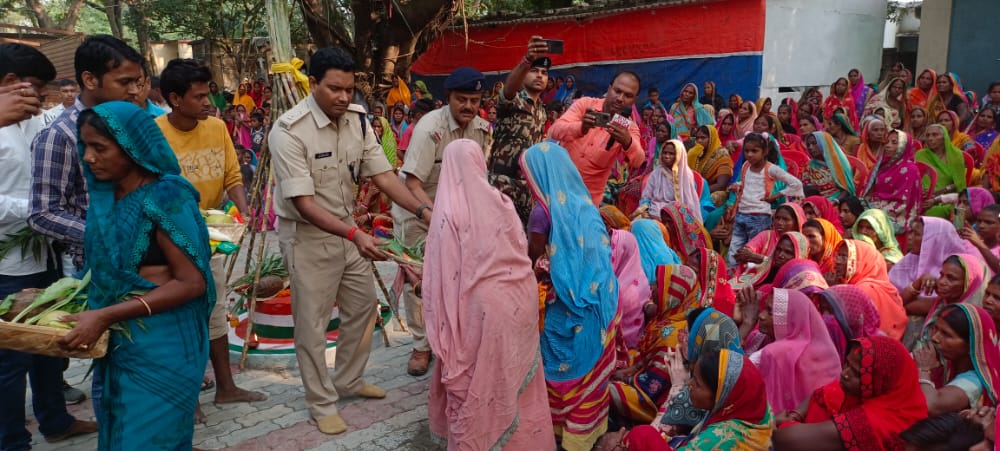 At the heart of Chhath festival is Chhath Vrat which is like a rigorous penance. This Chhath fast is mostly observed by women. Often, many men also keep this fast. Women observing fast are called Parvaitin. In this fast of four days, the fasting has to be done continuously. Along with food, a comfortable bed is also sacrificed. In the room made for the festival, Vratis spend the night on the floor with the help of a blanket or sheet.
Dr Ashish said, "This worship started from the Rigveda period in Mahabharata, at the behest of Dhaumya Rishi. Draupadi, along with the five Pandavas, got back their lost kingdom by the grace of the sun by performing Chhath festival. Its practice in Bihar is believed to have started with the son of Surya, Angraj Karna. Although this unique folk festival of sun worship is mainly confined to Bihar, Jharkhand, eastern Uttar Pradesh, and Terai regions of Nepal in eastern India, nowadays, its nature has become global and it is celebrated in faraway lands like America, Canada, etc., as it has become quite popular among the Indian diaspora."
FRENCH SPEAKING OFFICER
An IPS officer of 2012-batch Bihar cadre, Dr Ashish has served as Superintendent of Police in Madhepura, Nalanda, Kishanganj, and is currently posted as Superintendent of Police in Motihari (East Champaran), Bihar. He is especially known for his work against drugs, intoxication and alcoholism, and was felicitated by CM Nitish Kumar for his untiring work in these fields.
He has done his doctorate in French Language from JNU, New Delhi. Interestingly, he had chosen French Literature as an optional in the UPSC CS exam. His love for and his fluency in this language explains his article on Chhath in French language, that has highlighted and popularised the festival at a global level, especially among the French-speaking nations.