Blue Flag for Kerala's Beach
Published on 5 Feb 2021,

3:19 pm IST

4 minutes read
Highlights
Thanks to the number of pro-tourism measures of Kerala government implemented in Kerala by the IAS officer P Bala Kiran, the state recently achieved excellent progress in Tourism infrastructure development.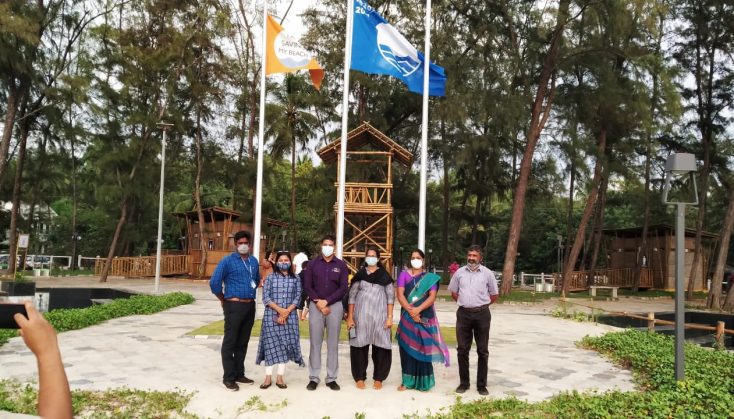 The Kappad beach in Kerala has received the Blue Flag Certification
God's own country it may be, but to sustain the tourism sector, Kerala also needs human tourists. People from all over India and across the world come here to enjoy its pristine beaches, lush green hills, and back-water lagoons. At the same time, it becomes the responsibility of local administration to keep these places up-to-mark, which is exactly what the IAS officer of the 2008 batch, Kerala cadre, Mr. P Bala Kiran is doing.
In an exclusive conversation with Indian Masterminds, he explains his work in the tourism department and how Kerala received recognition when it was honored with the Blue Flag certification for Kappad beach.
BLUE FLAG CERTIFIED KAPPAD BEACH
The Government of India vies for Blue Flag Certifications for beaches across the country. The iconic Blue Flag is one of the world's most recognized voluntary awards for beaches, marinas, and sustainable boating tourism operators. In order to qualify for the Blue Flag, a series of stringent environmental, educational, safety, and accessibility criteria must be met and maintained.
As many as eight Indian beaches have been honored with the certification, and the list also includes Kappad Beach from Kerala. To acquire the blue flag certification, numerous parameters are required, such as:
Portable toilet blocks, change rooms, and shower panels;
Greywater treatment plant;
Solid waste management plant;
Solar power plant;
Purified drinking water facility;
Beach access pathways;
Landscaping lighting;
Seating benches and sit-out umbrellas;
Outdoor play / fitness equipment
CCTV surveillance and control room;
First aid station;
Cloakroom facility;
Safety-watch towers and beach safety equipment;
Beach layout, environment information boards, and other signage;
Fencing, preferably vegetative;
Parking facilities;
Entry gate, tourist facilitation Centre; and
Disabled people friendly
Other associated facilities or infrastructure, as per requirements of Blue Flag Certification
As Mr. Bala Kiran told Indian Masterminds, "The Blue Flag was issued to us last month. It is given by an NGO called Foundation for Environmental Education who identifies the beaches and conducts a strict check. It is a continuous process where we have to monitor the water quality every day and update the same. In case we don't keep up the standard, they will remove the certification."
Blue flag Certification project is implemented by Kozhikode District administration, Kerala Tourism and the Ministry of Environment and Forests.
KERALA'S HERITAGE AND CULTURE
Kerala is generally known for its tourism but not much for its heritage, even though it comprises extremely rich culture and heritage going back to centuries. To bring its culture into the limelight, Mr. Kiran, under the Government of Kerala, has come up with four heritage tourism projects worth Rs. 800 crores in the last five years.
"In Malabar, we have Thalassery Heritage Project; Central Kerala has Muziris Heritage Project (based on a 1000-year-old extinct town); Alappuzha Heritage Project; and downtown has Travancore Heritage Project. The projects are being developed in a big way," he said.
Additionally, the district administration is also promoting the Malabar River Cruise Tourism Project, wherein river cruises will be arranged in eight rivers in Malabar, for a stretch of 50-60 kilometers.
"We have decided to make all tourism destinations in Kerala accessible to differently-abled people too. As many as 100 destinations have this facility. We have about 1 lakh personnel involved in 20,000 tourism units providing various goods and services to the hotel industry," he told Indian Masterminds.
ARTS AND CRAFT VILLAGE
Mr. Kiran developed Kerala Arts and Craft Village in Vellar near Kovalam, Thiruvananthapuram. It's a Rs 20-crore project in phase-1and houses more than 28 art studios. It will provide livelihood to hundreds of artisans. It was inaugurated by the Chief Minister Mr Pinarayi Vijayan.
Moreover, Veli Tourist village. which is a prime tourism destination within Trivandrum city will be revived to an international standard with an investment of Rs. 65 crores.
SOLAR-POWERED TRAIN
Veli Tourist Village is also the home to India's first solar-powered miniature train. The train was launched on November 2nd, 2020 by the state Chief Minister.
"It is a three- coach train pulled by a steam engine model and runs at a stretch of 2 kilometer within the premises of the village. It goes around a pond, across the lagoons, and through a tunnel. It is a unique experience that we provide," he stated.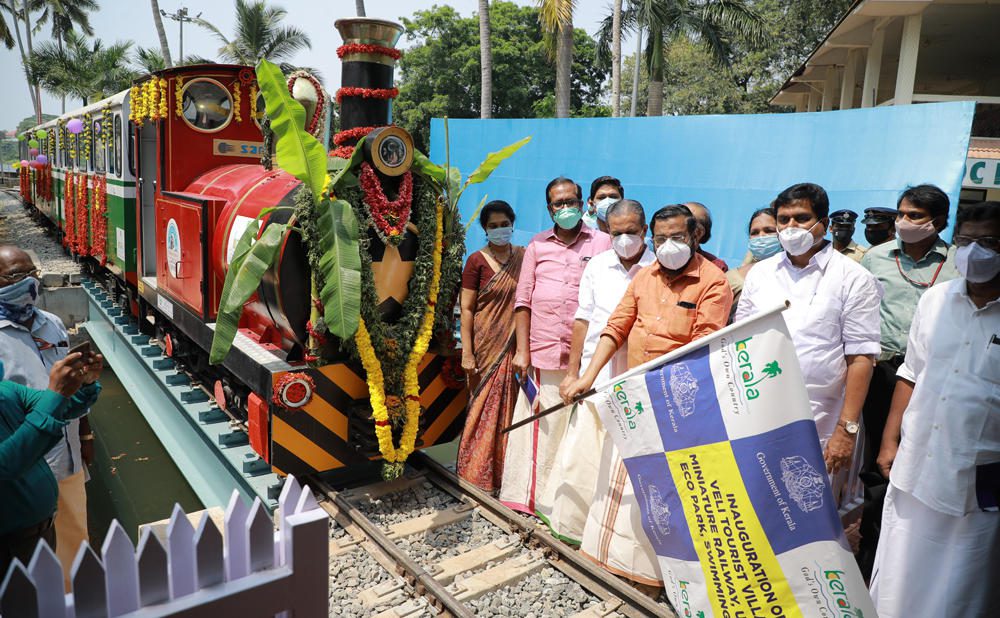 Mr. Bala Kiran's effort to promote the rich heritage and culture of Kerala is already on its way to success and became evidently clear when the state's beach won the coveted Blue Flag certificate.
PREVIOUS STORY

Haryana govt sent panel of 3 IAS officers to be...

NEXT STORY

Union govt empanelled 13 IPS officers for ADG p...