The CEO of Narayanpet
Published on 14 Dec 2020,

5:09 pm IST

4 minutes read
Highlights
In less than a year, IAS officer Ms Hari Chandana Dasari has changed fortunes of the people of Telangana district, launching one project after the other. No wonder she was shortlisted for PM's Award for Excellence in Public Administration this year.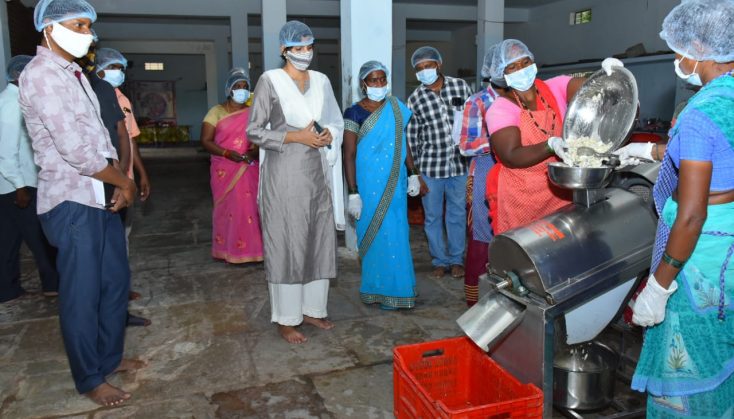 Ms. Hari Chandana, District Collector Narayanpet inspecting the training of SHG women
Shortly after IAS officer Ms. Hari Chandana Dasari, was appointed the District Collector of Narayanpet in February, the country went into a lockdown. Problems came aplenty on health and job fronts for this backward district. However, she turned the challenges into opportunities, making her the only officer from Telangana to be shortlisted for the Prime Minister's Award for Excellence in Public Administration 2020 under the category 'Innovation in Governance'.
In an exclusive interview with Indian Masterminds, Ms. Chandana discussed the challenges and her novel approach in tackling them.
PROVIDING LIVELIHOOD DURING COVID PANDEMIC
The first challenge was to see the well-being of 15,000 migrant workers returning to the district during lockdown amid the Covid pandemic. She ordered a survey to gauge the technical capability of each migrant.
She found out that a lot of weavers of Narayanpet had been drastically hit as their market was in tatters. They had a lot of stock which was not getting sold. Ms. Chandana found an innovative solution. She was aware of the importance of masks during the pandemic and also their scarcity in the country. Ms. Chandana got the cloth from the weavers and got handloom saree weavers to make masks out of it.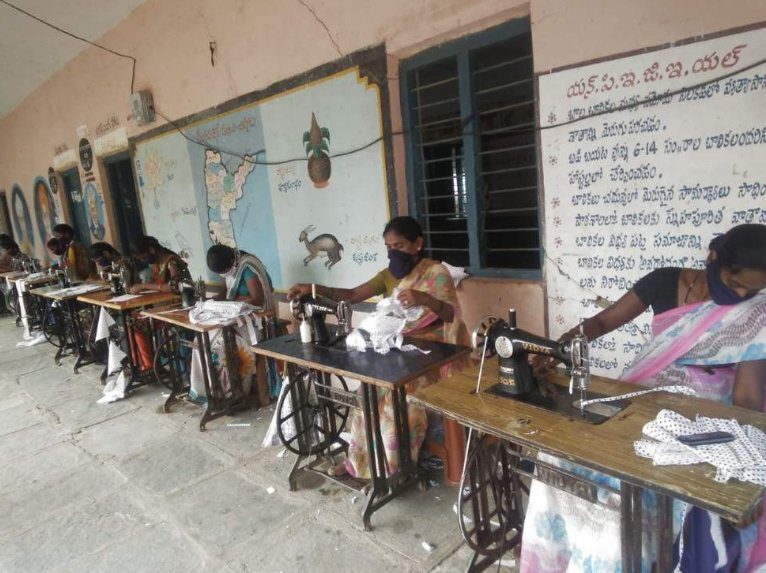 Orders started piling up. Ayurvedic masks prepared by Narayanpet artisans became quite popular in the country. Many people bought these masks in large quantity. So far they have sold over 10 lakh masks benefitting both the weavers and the SHG (Self Help Group) women. "Now we are training these SHG women to make cloth and jute bags, she said."
CREATING SHG OWNED COMPANIES
Another issue that warranted her immediate attention was Fig, which has a lot of production in the district. She says. "We trained these women in making fig jam and jellies and created a platform for them by selling their products in major supermarkets like Q-Mart."
The district administration has made a farmer producer company to sell these products made by the SHG women. Their another produce Pulped Custard Apple is also being sold in these supermarkets, earning them a cool sum of Rs 8 lakhs during the past eight months.
Ms. Chandana has also setup a handloom and handicraft company to modernize weaving. She said, "I realized that these weavers were using outdated machines. We made sure to provide them with modern machinery and also create a platform where they could sell their products. We then started a handloom handicraft company where we provided a marketing platform to weavers and handicrafts people," she told Indian Masterminds.
BUILDING COST-EFFECTIVE RING TOILETS
During Covid inspection of all the hospitals, Ms. Chandana realised that there was a scarcity of toilets for patients as well as the staff. But raw material wasn't readily available during the lockdown. Besides masons too had gone back to their villages.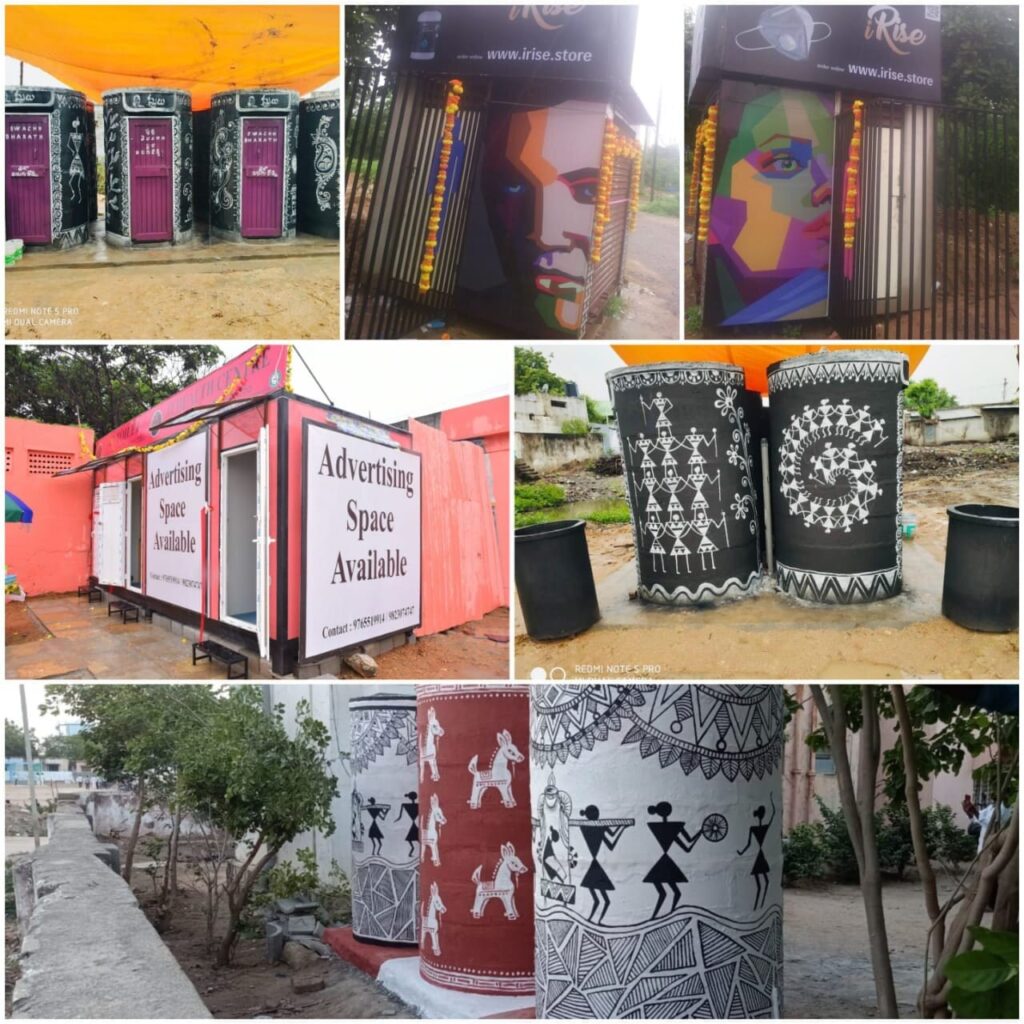 But Ms. Chandana found an opportunity in this crisis as well. She found a lot of cement rings made by SHG women in the past. "We put the toilet unit with a bio-digestive pit at the ground and one circular ring on top of each to make a circular shaped toilet," she says adding, "These toilets could be made in just two-day time with just two labourers. In the first round, we covered all PHCs and hospitals building 150 such toilets in the district in just a week. As of now, we have 700 such toilets around the district as we took it to schools in the second round."
LAUNCHING MOBILE TOILETS FOR WOMEN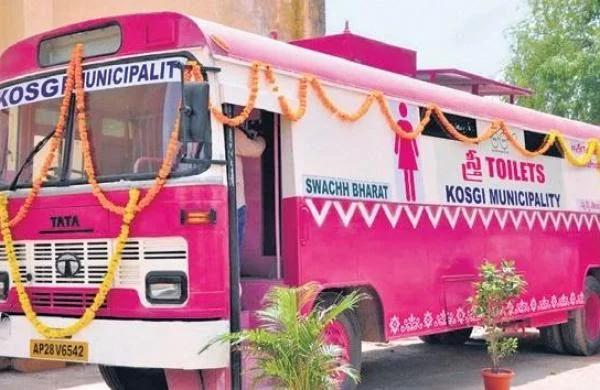 She also found that in the three municipalities in her district with a population of more than one lakh people, there were just two public toilets. Therefore, she converted an obsolete bus into a mobile toilet for women by adding a bio-digestive toilet which did not need any drain connection. "This unique pink toilet became a model for the state and everybody in the state starting using it. Around 300 such mobile toilets are being used in the state now," she said.