Bureaucrats in the Political Corridors of Uttar Pradesh
Published on 24 Jan 2021,

5:46 pm IST

3 minutes read
Highlights
Uttar Pradesh is not just India's largest state politically. More bureaucrats after retirement jump into the political waters of UP than in any other states.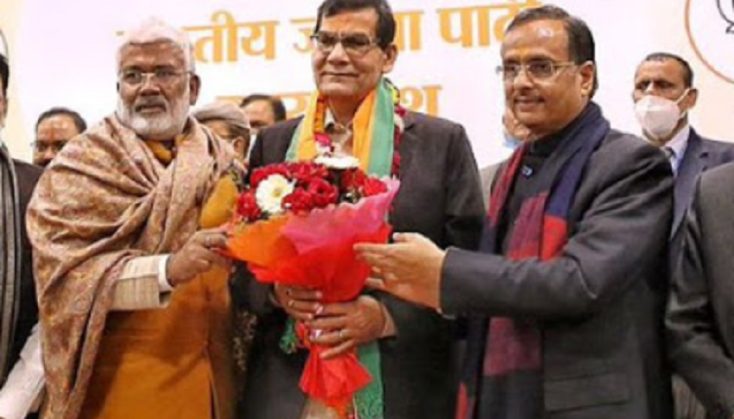 Arvind Sharma (centre) joined BJP after few days of retirement
Early this month, when senior IAS officer of Gujarat cadre Mr Arvind Sharma joined the BJP (in its Uttar Pradesh unit) three days after his retirement, it created quite a commotion in the bureaucratic and political ponds of India. The crescendo of whispers it caused in the various galleries of power was perhaps overdone.
Fact is, there have been many before Mr Sharma took similar steps – with right kind of political backing, of course. The trend is more visible in Uttar Pradesh politics, one of the most politically "happening'' state of the country. A few examples will shed some light on the phenomenon.
LOOK WHO IS COMPLAINING
Interestingly, the Congress, which criticized Mr Arvind Sharma's entry into BJP fold, had been accused of conducting precisely these kinds of maneuvers. Has the party forgotten P L Punia? Principal Secretary to both Mulayam Singh Yadav and Mayawati when they were chief ministers, Mr Punia joined the Congress after retirement. It was a well-planned move by India's grand old party. This ex-bureaucrat was pitched as the "Dalit face'' of the party, and the strategy paid off to a large extent.
Another retired IAS officer, Mr Devi Dayal, also joined the Congress. He even contested a Lok Sabha election
THE LIST
But it's also a fact that of late, more bureaucrats- both retired and those quitting civil services for politics- have been joining BJP than other parties in Uttar Pradesh. Perhaps they figure out which side of the fence has greener grass. Here is a partial list of bureaucrats-turned-politicians in the state:
High profile IPS officer Mr Brijlal, who retired as Uttar Pradesh's Director General of Police (DGP), joined BJP after retirement. In 2020, the party made him a Rajya Sabha member.
BP Singhal, former IPS officer and brother of late VHP leader Ashok Singhal, joined the BJP after retirement. He too was sent to the Rajya Sabha.
Shirish Chandra Dixit was among the first IPS officers who joined the BJP in the 1980s. He played a key role in the Ayodhya temple movement and was also elected to the 10th Lok Sabha from Varanasi.
Devendra Bahadur Rai, who was SSP Faizabad in 1992 when the Babri Masjid demolition took place, later joined the BJP after retirement. Subsequently, he became MP from Sultanpur.
Former IPS officer Mahendra Singh Yadav had taken voluntary retirement from service and went on to become a legislator from SP. His wife, Neera Yadav, was chief secretary in UP.
Bureaucrats including SK Varma, RP Shukla and Baba Hardev joined the Rashtriya Lok Dal after retirement while some others formed their own party.
Former IAS officer Mr Chandrapal formed the Adarsh Samaj Party, but both he and the outfit eventually faded into oblivion.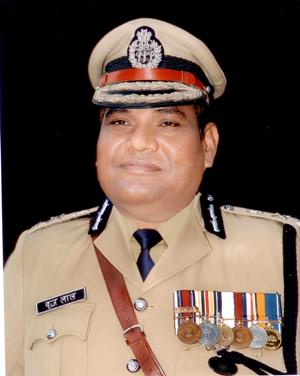 Mr Brijlal, the DGP turned Rajya Sabha MP sees nothing wrong in these lateral moves. In an interview, he said, "as officers, we work for the people and we continue doing the same when we join politics. If people from other professions can join politics, why can't bureaucrats after retirement?"
The former top cop of UP is right. But of course, `working for the people' will have different connotations for a bureaucrat and a politician. Isn't that so?