The Jazz of Life
Published on 29 Jan 2021,

3:52 pm IST

4 minutes read
Highlights
Delhi's `Demolition Man' who also made Kottayam the first literate district of India, retired IAS officer Alphons Kannanthanam is now playing his second fabulous innings- in politics. That's called dancing to the jazz of life and making your own special songs.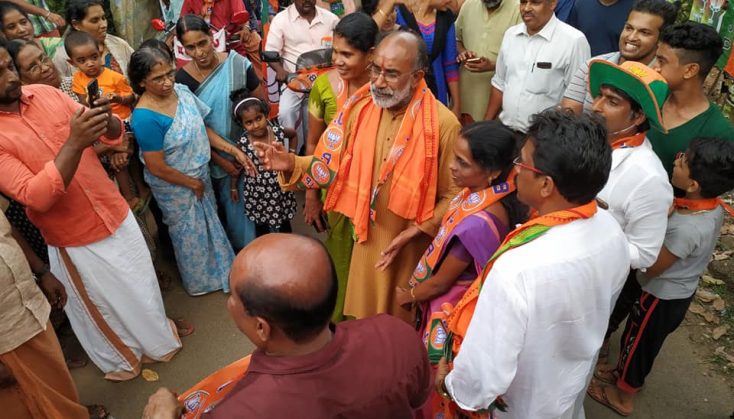 Just as money makes money, or so the saying goes, success too begets success. And who would know it better than Mr Alphons Kannanthanam, the bureaucrat turned politicians who has played so many winning innings in so many matches of his life that you will have no choice but to become awe-struck.
So how would one describe Mr Kannanthanam, really:
*An IAS officer who, as district collector of Kottayam in Kerala, made Kottayam the first 100 per cent literate town in India in 1989?
*The chairman of Delhi Development Authority (DDA) in the 1990s, when he shot to nationwide fame after demolishing thousands of illegal structures in India's capital, earning for himself the moniker of `Demolition Man'? Or,
* The present Rajya Sabha member and a Minister in the Central Government?
In 1994, when Time magazine featured Mr. Kanannthanam in its list of 100 `Young Global Leaders', not many in India were surprised. Because by then, this man had already established his reputation as a tough, no-nonsense bureaucrat who thrived on achieving spectacular results.
FROM KOTTAYAM TO DELHI
Born to a World War 2 veteran, Mr Kannanthanam spent his childhood in an atmosphere of darkness. Because there was no electricity in village Manimala in Kottayam district, where he grew up as a child and did his schooling from. Perhaps, one can only assume, it would have been the memories of studying and living in a non-electrified village, with all its accompanying handicaps, which stayed within the young boy and spurred him to make Kottayam the first literate district in the whole of India. An astounding feat, indeed.
But Mr. Kannanthanam is not the man to sit and stare at his achievements. He is a quick mover. In fact, after the Kottayam achievement, much bigger recognition came to him when he took charge of the Delhi Development Authority (DDA) in the early 90s. At the time, neither the city nor its people were prepared for him. Those were the days when illegal constructions flourished in almost every nook of the national capital, corruption became the norm in several Government offices (including DDA), and unscrupulous builders in cahoots with a clutch of shady politicians cocked a snook at the building bylaws of Delhi.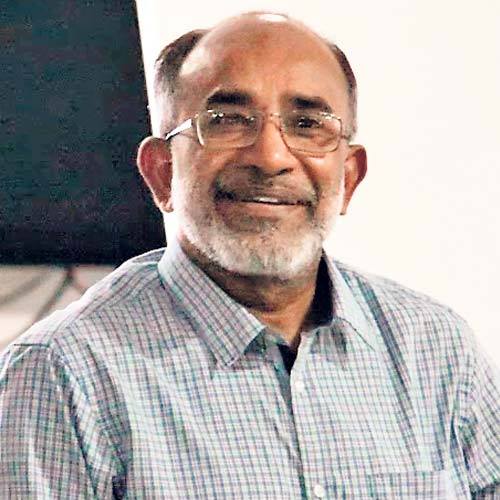 It was in these circumstances that Mr. Kannanthanam arrived in Delhi as the DDA chairman. And man, how did he arrive- like a bull in a china shop, his detractors might say. But the truth is that as a DDA chief, he operated with an iron fist and hit one and all for their indiscretions. No exception made for anyone. In a span of few months, this man got thousands of illegal structures worth Rs 10,000 crores in Delhi razed to the ground! This was when he acquired the name of `Demolition Man'.
THE INNINGS IN POLITICS
Mr Kannanthanam retired in 2006 and plunged into the police without wasting any time. The same year, he contested from Kanjirappally in Kerala as an independent and remained the member of the State Assembly till 2011. At the timely, he was politically aligned with the Left Democratic Front in the state.
The Left Front wanted to support Mr. Kannanthanam for the second term too in the State Assembly, but he politely declined the offer. He had his sight fixed on a bigger area, that is national politics. In 2011, he joined the BJP and later became the member of its national executive.
Mr. Kannanthanam was sworn in as Union Minister of State in the Ministry of Electronics and Information Technology and Minister of State (independent charge) of the Ministry of Tourism in 2017. In 2019, he was elected unopposed as Rajya Sabha MP from Rajasthan. Mr. Kannanthanam wears many hats. A practicing lawyer, he has also written a book titled `Making A Difference'.
PREVIOUS STORY

Jammu and Kashmir IAS officers would now get ho...

NEXT STORY

Ex-IAS officer Ram Sevak Sharma appointed CEO o...