An Artist Never Retires
Published on 27 Jan 2021,

11:08 am IST

4 minutes read
Highlights
Retired IAS officer Kiran Soni has been no ordinary civil servant. An internationally acclaimed artist, she has been roped in by the Government post-retirement and given new responsibilities to promote art and artists- something which she really cherishes with all her heart.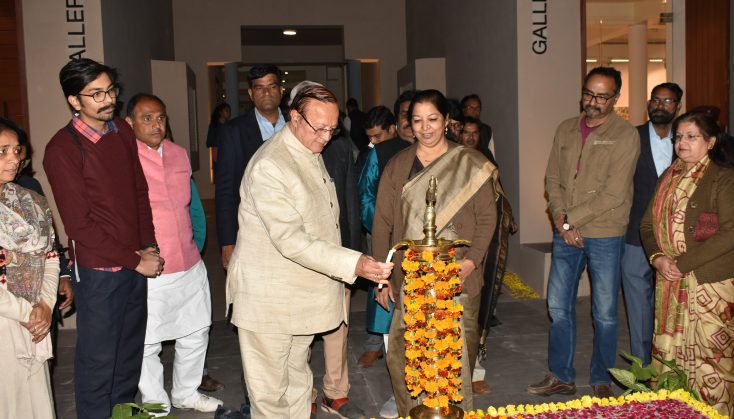 Ms. Kiran Soni Gupta inaugurating an event
Ms. Kiran Soni, the1985 batch IAS officer who last year, has earned a name for herself in the field of art as well. Her passion and determination in following the art makes her different from others. Ms. Gupta, who retired from the position of Director General of Jawahar Kala Kendra, Jaipur in June, 2020 has exhibited her art work in several art galleries, at both India and abroad. Many of her paintings, such as 'Women of substance' and 'Pooja Times' have earned her international recognition & praises.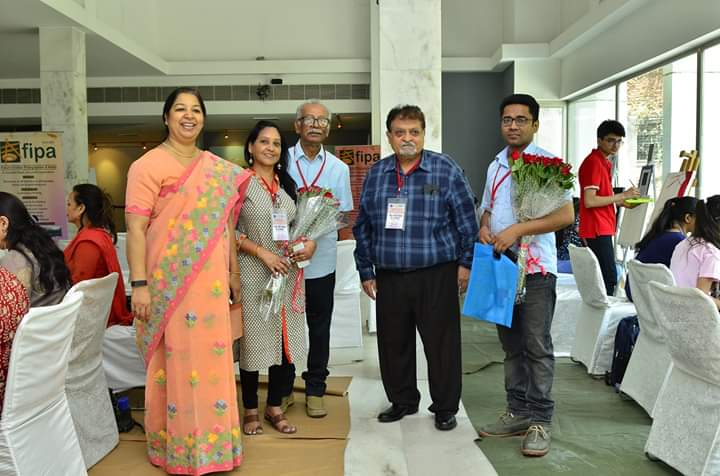 Not only the paintings, Ms. Soni is also popular as a writer and sculptor. Seeing her contribution in enriching the art, the Government of India has given her new responsibility. She has been made the Director of Western Zone Cultural, Udaipur under the Ministry of Cultural Affairs.
In a conversation with Indian Masterminds Ms. Soni talked about her new role and life after retirement.
Artists Need Healing
Ms. Soni is very excited with her new role. She expressed her extreme joy and thanked the Government for showering her this great opportunity. As she said, "Since childhood, I had a special affection for arts. By God's grace, I was bestowed upon with lot of opportunity to explore the artist inside me. Now, it is the time to help coming artists work their magic. I am delighted to provide any support I can."
On January 18, 2021, Ms Soni donned her new role in Udaipur. And she is understandably elated by it.
In her new avatar, she will be looking after the developments in art & culture in Rajasthan, Maharashtra, Gujarat, Goa and Daman& Diu. "The last year was very tough for all the artists. When I say artists, it means all creative people. While people in performing art still had some opportunity, but the others were really struggling for livelihood. There were no performances, no camps or exhibition. Apart from creating job opportunities for them, they also need healing from the challenges they have been facing. This year my focus is only on them." Ms Soni told Indian Masterminds.
Illustrious Career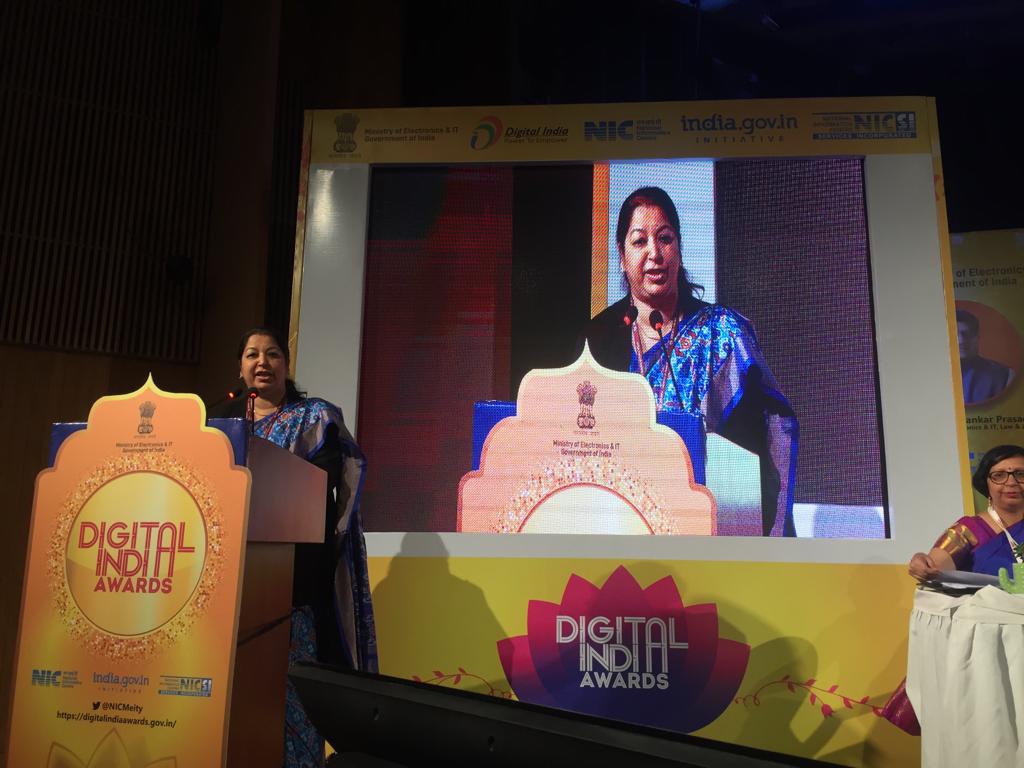 As an IAS officer, Ms Soni she held many important positions in Rajasthan, Kerala and the Government of India. She served as the Divisional Commissioner in Jodhpur, Jaipur, Ajmer and Bharatpur and was very successful in all her stints. She was also the State Commissioner of Guides in Rajasthan. She was the first female officer to be appointed as the collector of the border district of Sri Ganganagar. Jawahar Kala Kendra, Jaipur was the last stop in her journey in administration. She had planned many events to promote arts as the Director General of Kala Kendra, but due to Covid-19 many of these could not be completed.
Want to turn `Shilpgram' as cultural hub 
In the recent days Shilpgram, Udaipur has been attraction of tourists. The idea behind creating it was to provide opportunity to local artists to showcase and sell their works here. "Due to covid-19, it also was losing its charm. This year the famous 'Shilpgram Mela' also didn't take place. Now that vaccine has come, I am hoping the things will change for good. I am planning many camps and exhibitions where artists from Rajasthan and even other states can come and participate. We are making preparations for two exhibitions in March. One of these would be focused on tribal arts and other on women. These regular events will help them to cope up from last years's struggle. I would like to promote Shilpgram as cultural hub in all over the country", Ms. Soni told Indian Masterminds.
Other than Rajasthan, she is also working for different camps & programs in other state as well, such as Maharashtra & Gujarat.
It's time to learn Again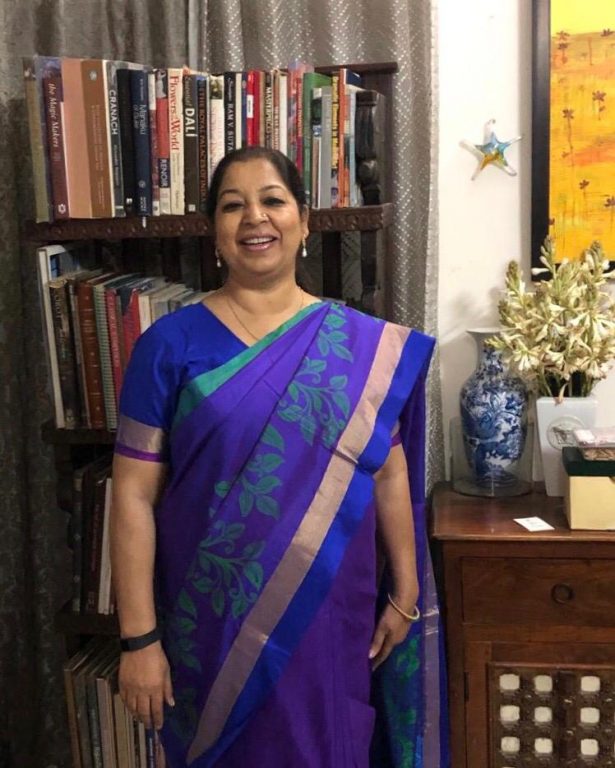 Interestingly, while many officers go through pangs of loneliness post-retirement, Ms Soni suffered no such thoughts. "The last six months have brought lots of happiness to me.I got enough time to spend with my family & children. Along with that, I also had opportunity to learn many new things. I experiment in water colour & pastel. I was planning for an exhibition in April but postponed it for some time. Now, it is time to promote other artists and learn from them."
Well, an officer may retire but an artist- never! That's what Ms Kiran Soni has proved.