An IAS Officer for People and Animals
Published on 30 Nov 2020,

3:59 pm IST

5 minutes read
Highlights
From making Judo champions out of disabled children and providing food to street animals left to fend for themselves during the pandemic, IAS officer Mukesh Meshram is not just a problem solver. He creates opportunities in seemingly dismal situations.
IAS officer Mukesh Meshram saluting he nation
IAS officer Mr. Mukesh Meshram, posted in Lucknow, Uttar Pradesh, came out with various new initiatives as soon as Covid-19 struck India. These not only helped the people but also took care of the forgotten street animals. He is also the god-father to numerous blind/deaf children who wish to be a judo champion in life. In an exclusive conversation with Indian Masterminds, Mr. Meshram described the various ways in which he put out his hands for help.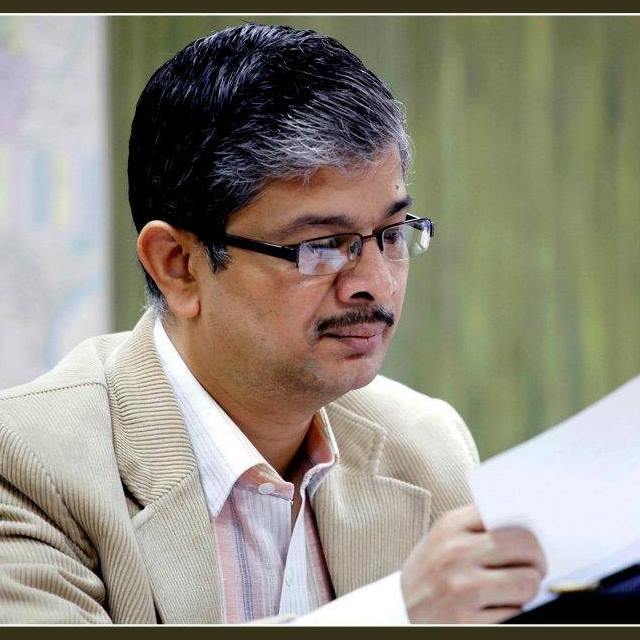 PARALYMPIC JUDO CHAMPIONSHIP
For the blind/deaf/dumb children of the nation, Mr. Meshram launched an initiative that is his own personal achievement, unrelated to his job or any government activity. He has set up the 'Indian Blind-Deaf Judo Association' as a part of social and community service. Under this, they identify potential children in rural areas and towns and impart training to them while building their strength further on, getting them into state and national level judo competitions.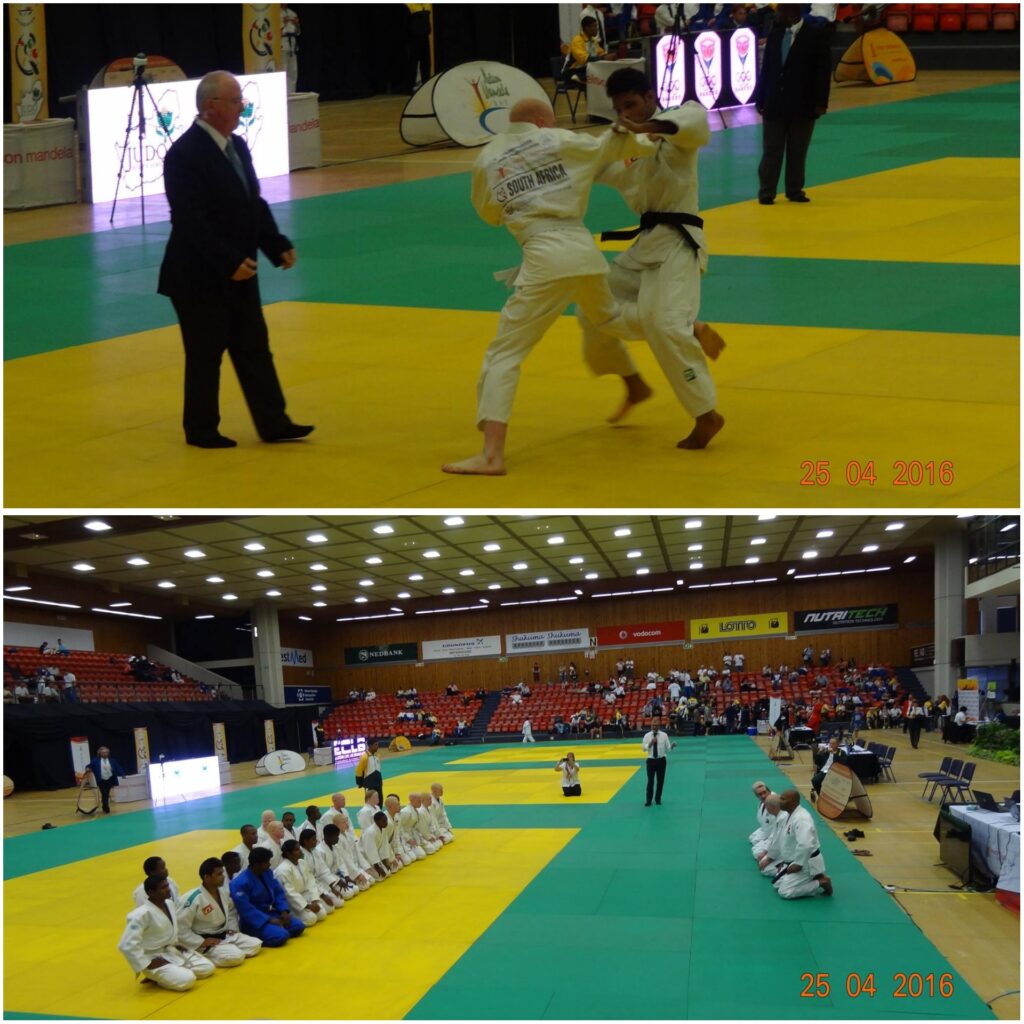 Says Mr. Meshram, "We take the selected children to international Paralympic competitions or in Para-Judo games in Commonwealth. Traveling with them by flight to South Africa for the commonwealth was a different experience. We made them stay at 5-star hotels and made them comfortable. They bagged silver and gold medals for the country! We also took them to Vietnam where they participated in the Asia-Judo competition. We established confidence building among them. A lot of them subsequently got jobs in government offices.''
UPLIFTING BAIGA TRIBE IN BALAGHAT
Mr. Meshram belongs to Balaghat, Madhya Pradesh which is a Naxal-affected area. There, he worked for the local Baiga tribes. They are decent but extremely poor people living in dense forests and don't come out in the mainstream activities as they are very shy. "We organize awareness and medical camps for them, and also distribute teaching and learning materials for the children of Baigas. At the same time, we supply them with ration, food materials, blankets, warm clothes, and utensils, among others. All this happens with the support of the local people of Balaghat" he told Indian Masterminds.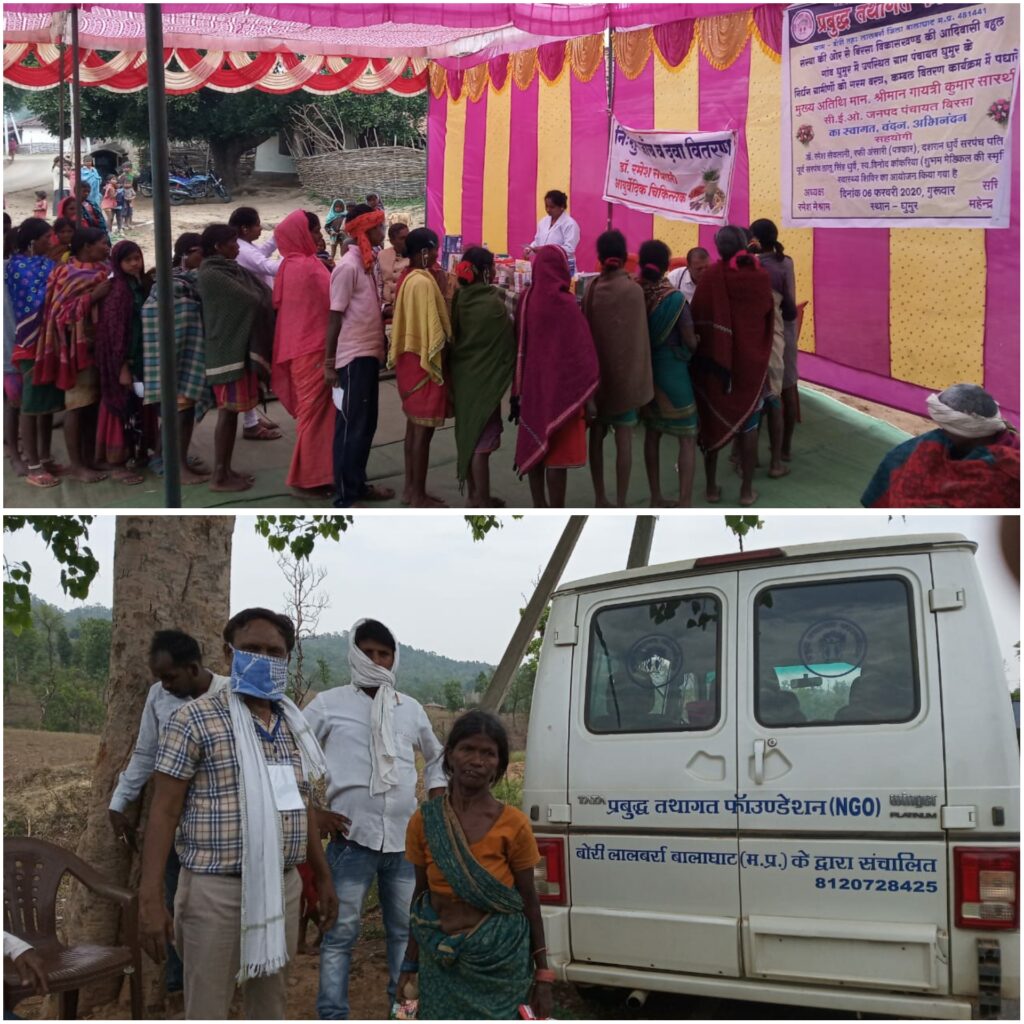 Mr. Meshram has also set up various centers in various places, including computer training centers, skill-developing centers, ambulance facilities, and schools for children who are poor and therefore cannot afford a school. "This is my own initiative and I do not charge any money from anybody for doing this," he said.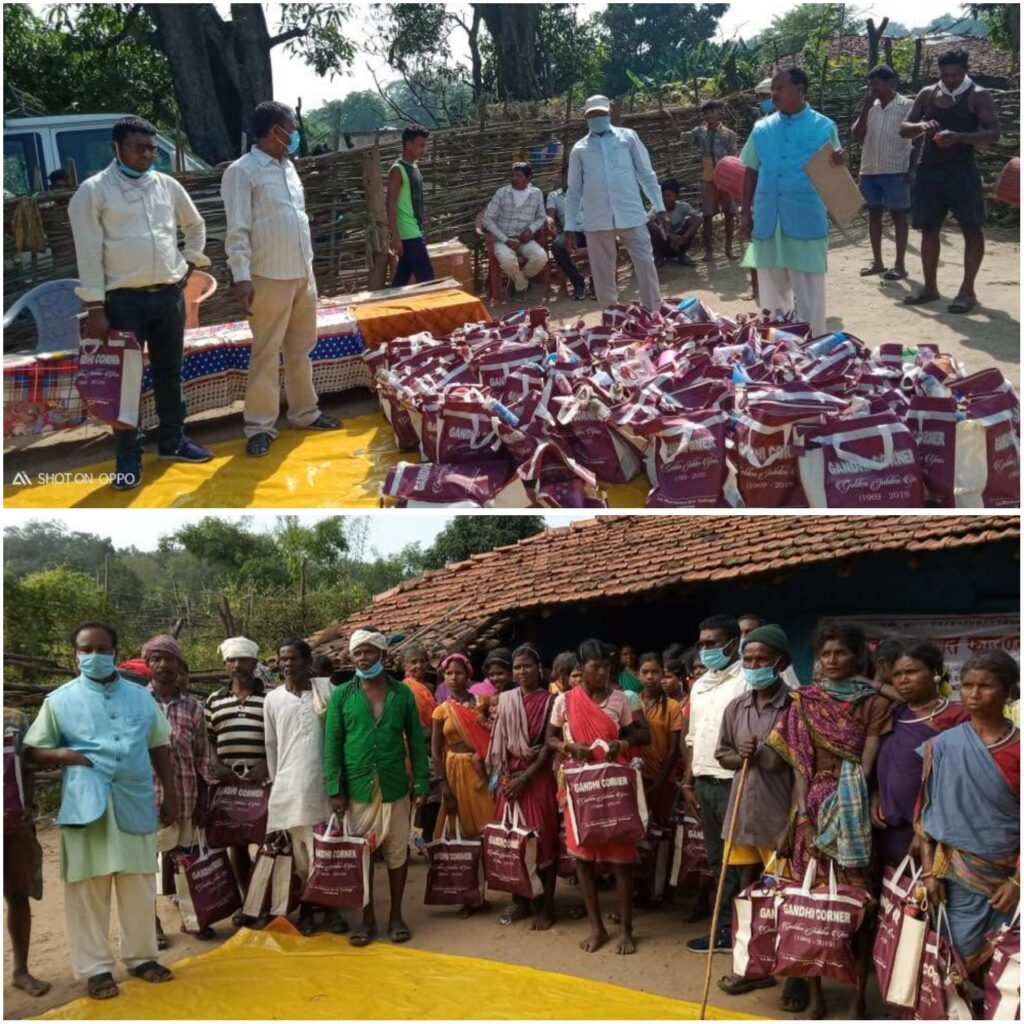 FRIEND OF THE ANIMALS
Mr. Meshram launched the 'Pashu Mitra' (Friends of the Animals) foundation in Lucknow when he realized that numerous animals such as dogs, monkeys, cows, etc. were just roaming around in the city, hungry because all the restaurants had been closed due to lockdown and there was no-one to give them any food. "We didn't want them to become violent and create menace due to hunger. So we started with 30 vehicles loaded with bananas and dog/cattle feed and started distributing it at various points. A few NGOs also came forward to join us and with their support and that of Municipal Corporation, Lucknow, we were able to handle this problem as well,'' he said.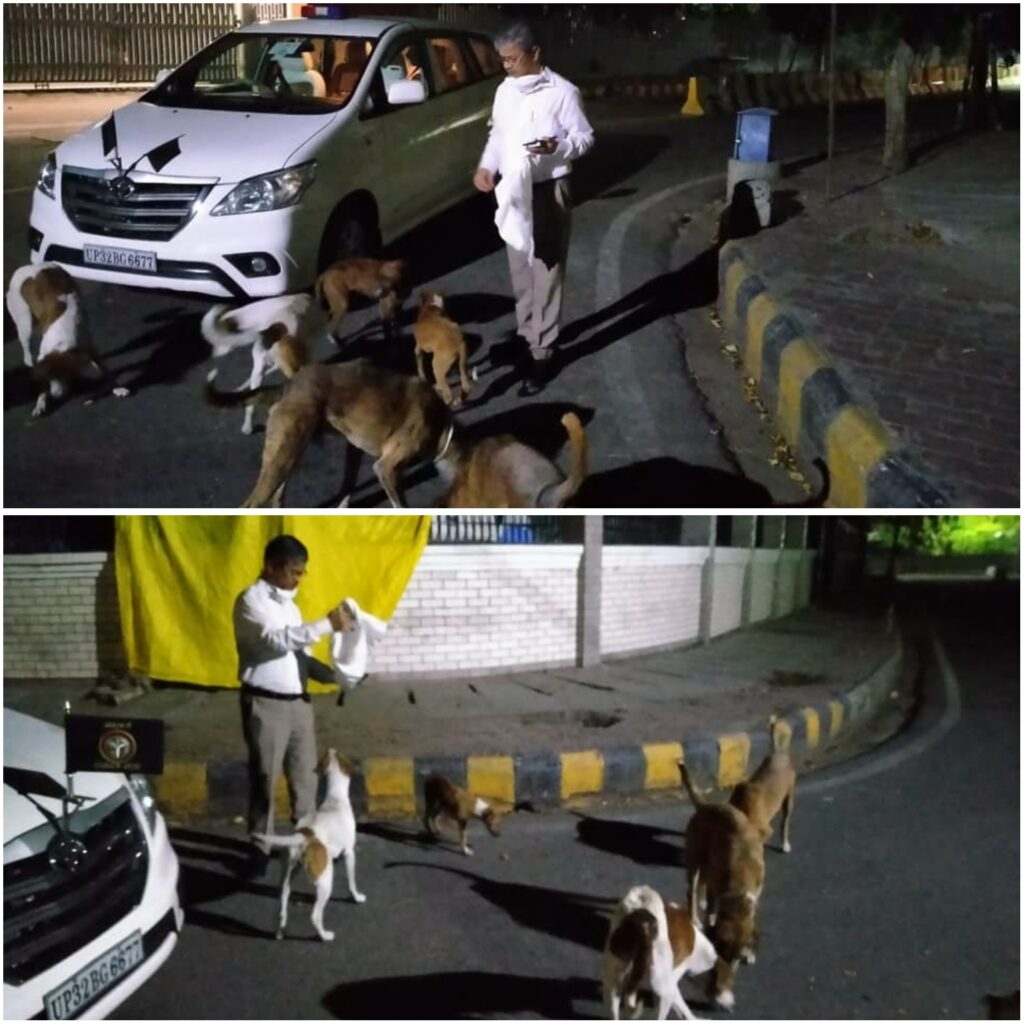 SETTING UP COMMUNITY KITCHENS
Mr. Meshram has set up various community kitchens in Uttar Pradesh to serve food to the people in distress. These community kitchens have been set up collaborating with 'Akshaya Patra Foundation', which is an NGO focusing on providing nutritious meals to people. "About 50, 000 lunch packets are made and distributed in slums, to students stranded without food in different localities, or aged people without house-maids who are unable to cook. We supply food round the clock with the help of the Municipal Corporation and Lucknow Development Authority. They are financially supported by CSR funds and through donations from the public in Annada accounts, specially set up for this,'' he disclosed.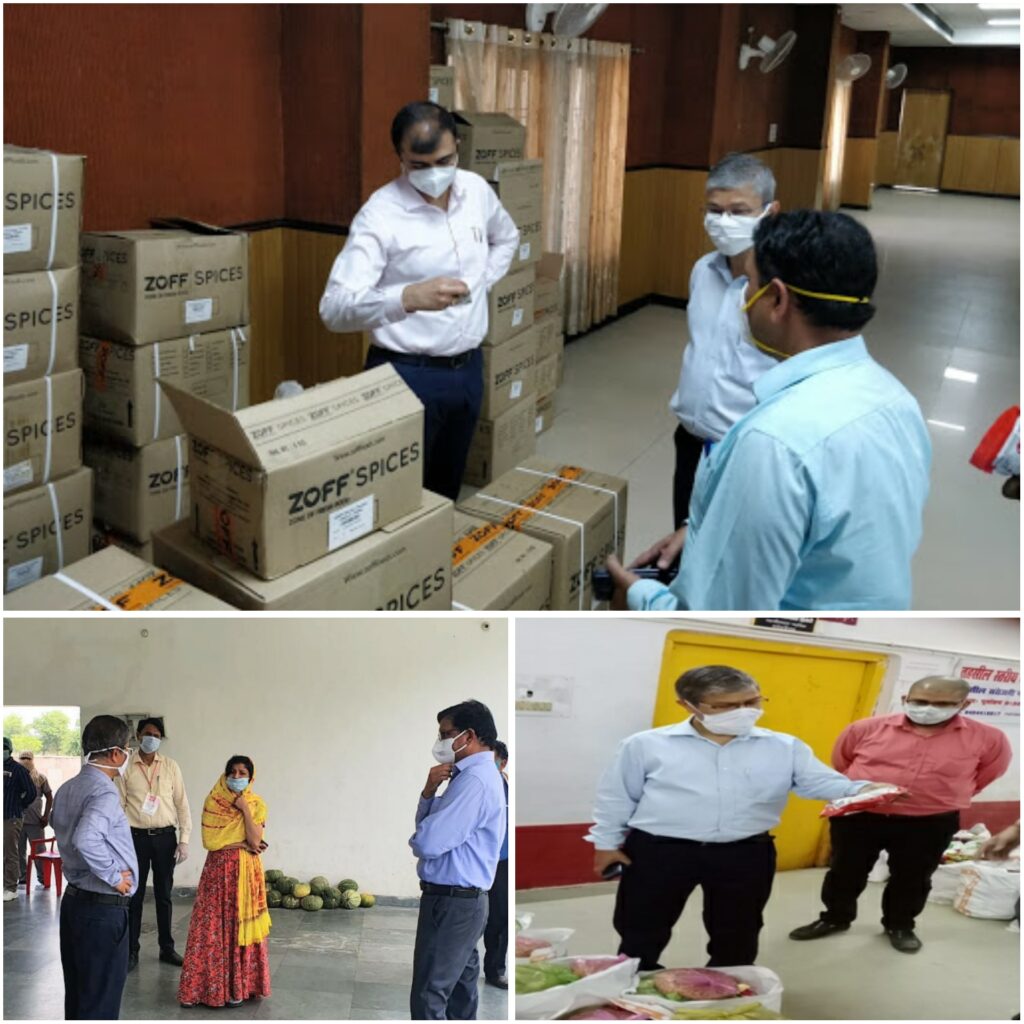 BRINGING BUDDHIST SITES ON TO THE TOURISM MAP
Currently posted as the Principal Secretary in the Tourism and Culture Department, Mr. Meshram talked about how he wishes to uplift Buddhist monasteries and sites and to bring them up on the tourist maps. "Basically, we have six Buddhist sites and we wish to bring them on a global vision map with prominence. They are ancient sites but are not marketed or advertised properly so through this, they might come more into the eye of the public. Ayodhya, Prayagraj, Kashi, Chitrakoot, Mathura, Vrij, Vrindavan, and Sarnath are the few sites that we are working on through different circuits, such as Ramayan cicuit, Mahabharat circuit, Buddhist cicuit, Jain circuit, Shakti circuit, Freedom movement circuit, etc. There is a lot of tourism potential in Uttar Pradesh too, but it largely remains untapped. So we are exploring this area now," he told Indian Masterminds.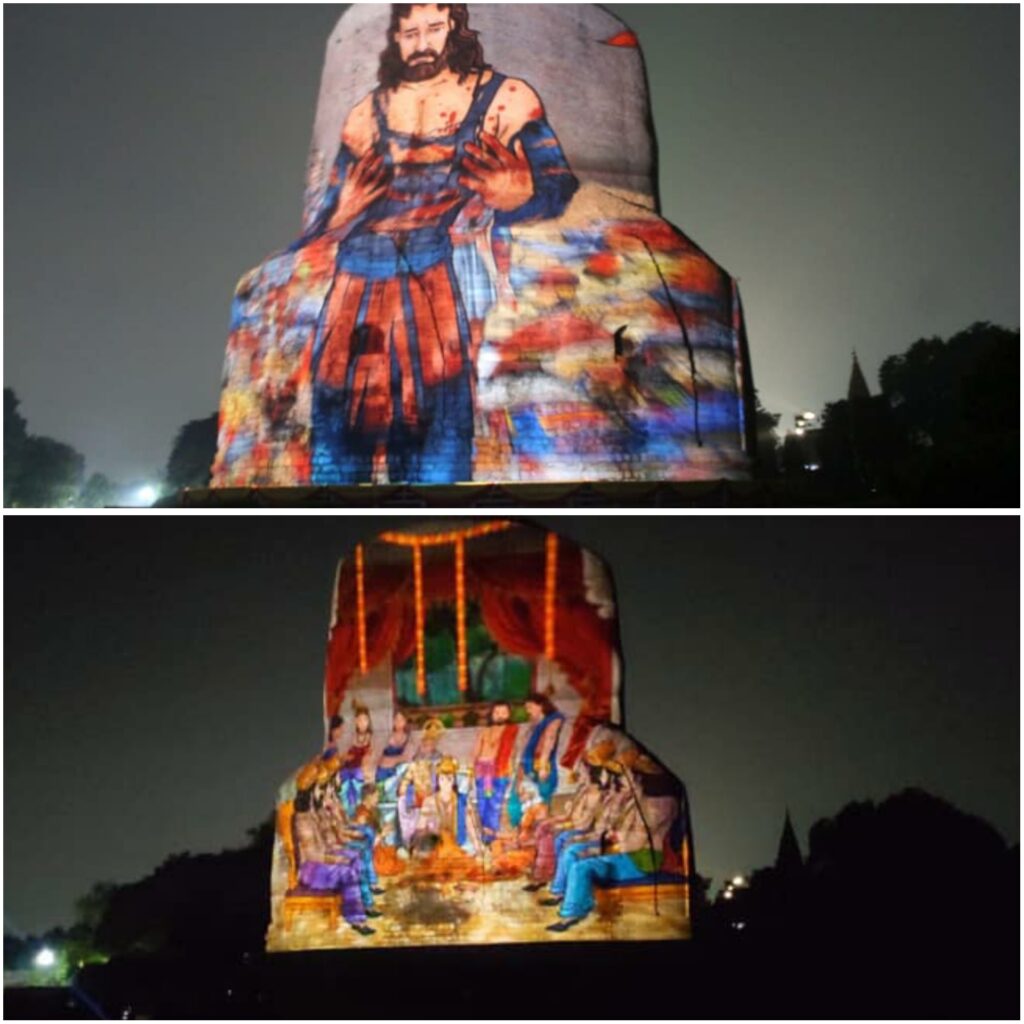 Along with his team, Mr. Meshram has also organized the ambitious 'Light and Sound show' in Sarnath, Varanasi two weeks back on the Dhamek Stupa. Prime Minister Mr. Narendra Modi is also planning to visit the site on 30th November, 2020.