Children of This Meghalaya District Will Now Play Football in the Rains Too
Published on 18 Jan 2023,

9:02 am IST

3 minutes read
Highlights
Having one of the highest rainfalls in the country, Football Fields in East Jaintia Hills, Meghalaya used to be unplayable during autumn
District Administration led by the DC Abhilash Baranwal, IAS, gifted them an artificial turf which won't get muddied and slippery during rains
The funds were generated from the District Mineral Foundation Trust which is headed by the District Collector himself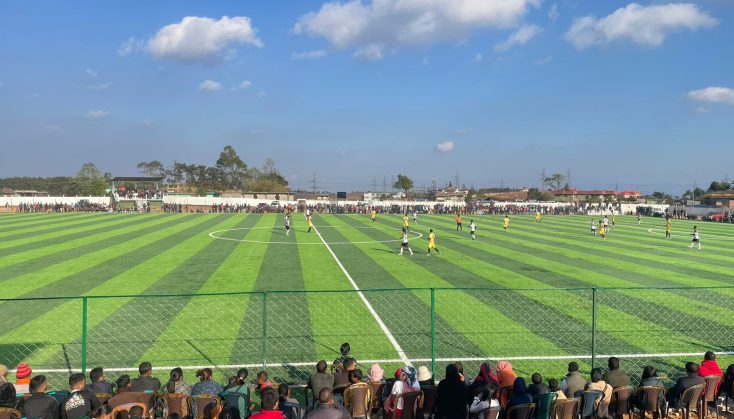 Artificial Turf Football Ground in East Jaintia Hills District, Meghalaya
Football is almost a religion in Meghalaya. People might not have good houses but there is bound to be football ground in every village and town. Meghalaya also receives heaviest rains in India – at least 7700 mm every year. Children can't play during rains, lasting 7-8 months, as the ground become muddied and slippery.
To solve this problem and to fulfil the dreams of the youth, District administration of East Jaintia Hills in Meghalaya has gifted them an artificial turf having underground drainage facility. That's how this turf will be playable even after a heavy rainfall.
Speaking with Indian Masterminds, IAS officer Abhilash Baranwal, DC, East Jaintia Hills said, "It was a football ground by the East Jaintia District Sports Association which we have upgraded to an artificial turf."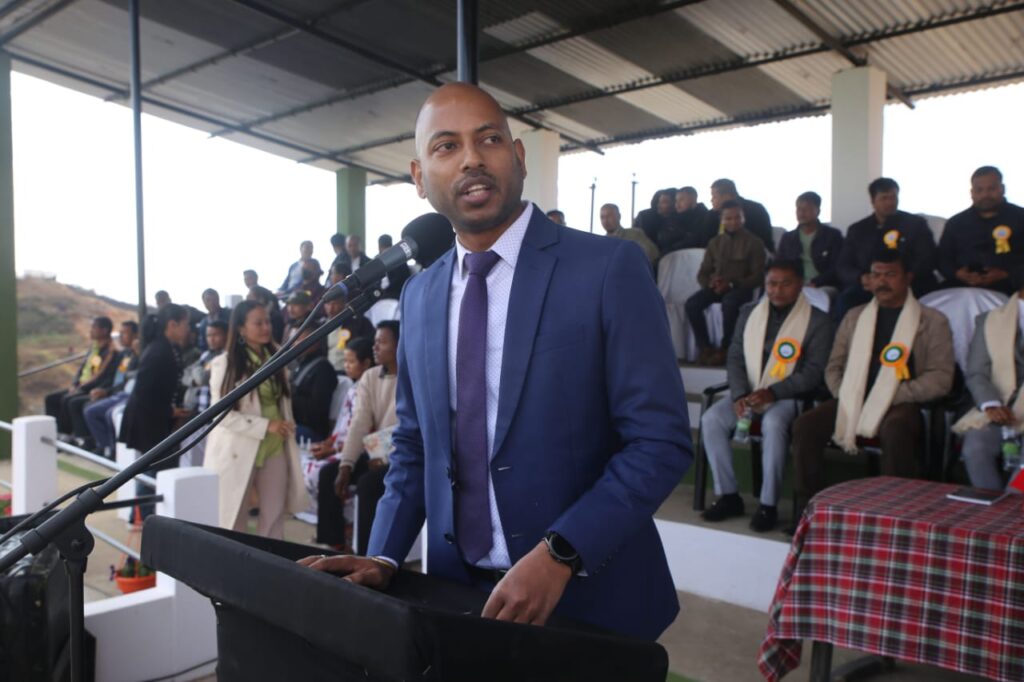 A full-fledged artificial turf football ground and stadium like are on their course. The administration spent over Rs. 2.5 crore in the project which includes fencing, drainage, and some of the galleries which were already present in that football ground.
ROYALTY FROM MINING
The royalty generated from the mining limestone in Meghalaya helped the district administration to build the artificial turf. The green turf which is now shining is dotted black after years of rat-hole coal mining. This dangerous method of coal mining was banned by the National Green Tribunal (NGT) in 2014.
"Companies undertaking mining in our district or any district pay 30% royalty to the state government," Mr. Baranwal said.
He further said that the district receives an annual revenue of Rs 5-6 crore annually in the form of royalty from limestone mining.
FUNDING
The funds came from District Mineral Foundation Trust (DMFT) of which the collector is the chairman. This is perhaps the only football stadium in the Northeast where funds from the DMFT were used to roll out the artificial turf.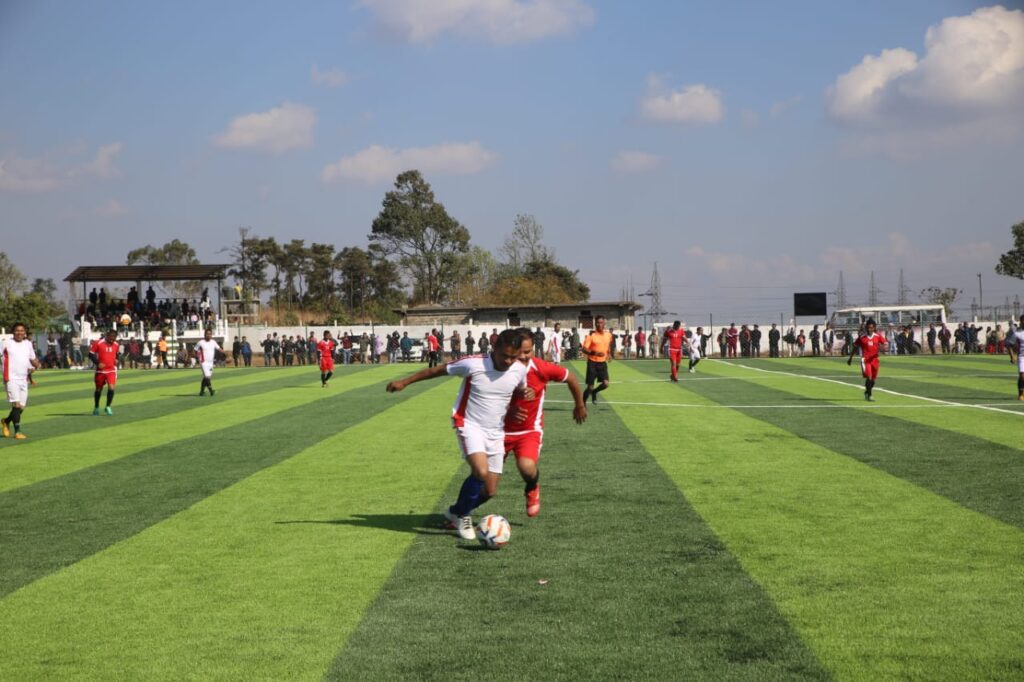 The trust decides basically, how to use the money for the betterment of the people. Under the DMFT, the administration took up this work where they have updated the football ground into the artificial turf along with fencing, drainage on the parameters, renovation of the ground as well as renovation of the gallery along with the stadium lights.
PROS OF ARTIFICIAL TURF
The artificial turf was a long-standing dream of the district. Mr. Baranwal said that an artificial turf is required because it enables professional quality matches. There is heavy rainfall period in Meghalaya for 7-8 months, so all the natural grounds become unplayable during the rainfall but this artificial turf ground which has underground drainage facility will still be playable after a heavy rainfall.
"However, heavy the rainfall might be, the water will be drained out in less than half an hour automatically. It's a major hit amongst the public," he told Indian Masterminds.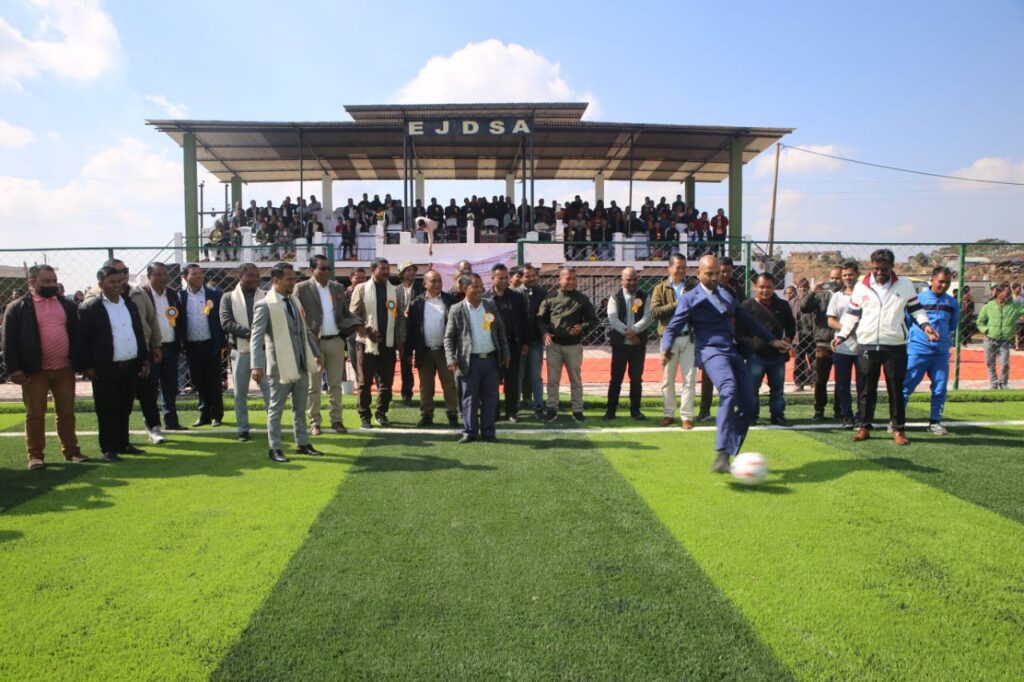 After the inauguration of the artificial turf, a friendly match was played between East Jaintia District Football Association and Combined Team of Headmen, Officers and Legislators.