Delhi's Bid To Beat Plastic In 100 Days
Published on 28 Jan 2023,

9:00 am IST

3 minutes read
Highlights
To make Delhi a plastic free city, Municipal Corporation of Delhi has launched a campaign '100 Days to Beat Plastic'
Nivaran Dadi, the campaign's mascot has also been unveiled on the day
The corporation is also planning to create a big wall artwork, graphics conveying a message for future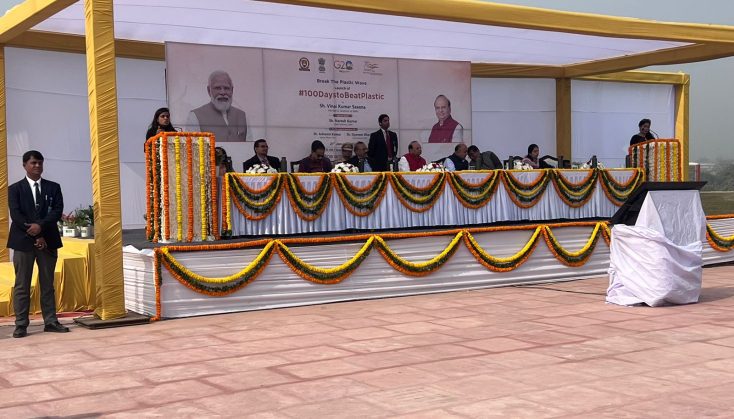 Inauguration of 100 Days to Beat Plastic
So far unable to beat the single use plastic (SUP) Delhi is making yet one more attempt at it. Municipal Corporation of Delhi has recently launched a campaign '100 Days to Beat Plastic'. The campaign will culminate on 22nd April 2023 on Earth Day. The tagline of the campaign is 'Plastic Ghatao Zindagi Badhao'.
THE MASCOT
Nivaran Dadi, the campaign's mascot was unveiled on the day of launch. Dadi gives solutions for plastic substitutes.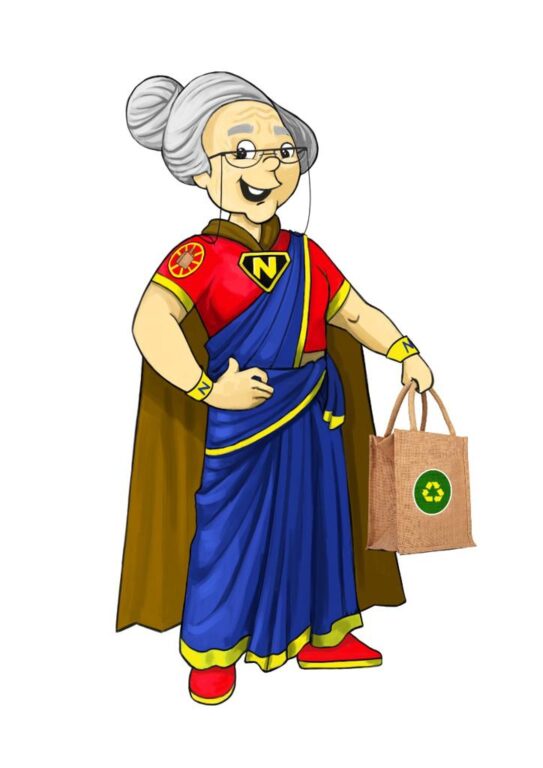 MCD has planned number of activities that will take place during 100 days including intense inspections of all shops, stickers, plogging drive with brand ambassador – Plogman of India, distribution of 5 Lakhs Bag in Delhi, opening of more Vikalp Stores, administering pledge in schools daily, wall art and installations related to plastic and awareness and outreach events through influencers and social media engagement to combat single-use plastic.
On being asked why the national capital was still not able to beat plastic usage, IAS officer Shashanka Ala, Deputy Commissioner Karol Bagh told Indian Masterminds, "It needs a behavioral change which does take time. Earlier because of expensive shipment and transportation charges of glass bottles, we found plastic as an alternative. Sine there is not much alternative to plastic, we too can't do much. However, we will reach a point where we'll be able to beat the plastic usage."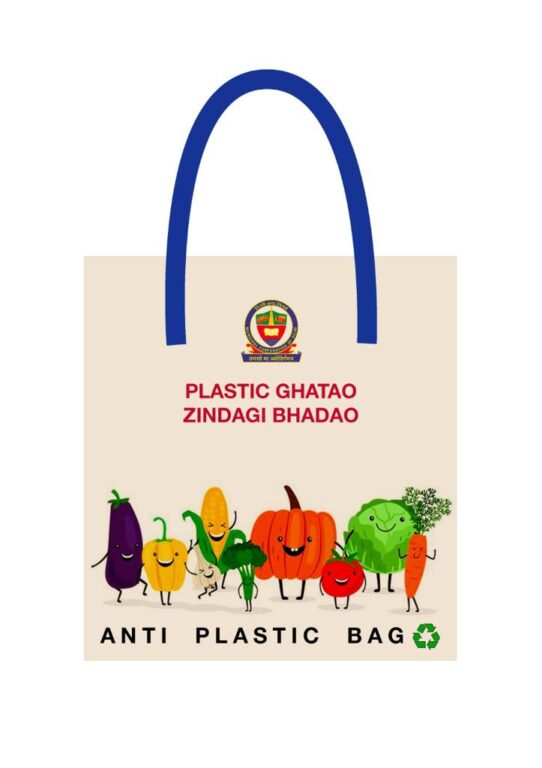 STRATEGIES
The corporation is strategizing to make markets, parks, hotel, and banquet halls completely plastic free in a strategic manner. Further they will also promote segregation at source and doorstep pickup of plastic in each ward. Civic authorities will conduct inspection of every shop, factory and commercial enterprises and stickers of single-use plastic free (SUP free) area will be put in these areas.
Further, one Vikalp store will get open in every market area offering cloth bags. To discourage the usage of plastic cutlery in hotels the corporation will encourage introduction of biodegradable cutlery.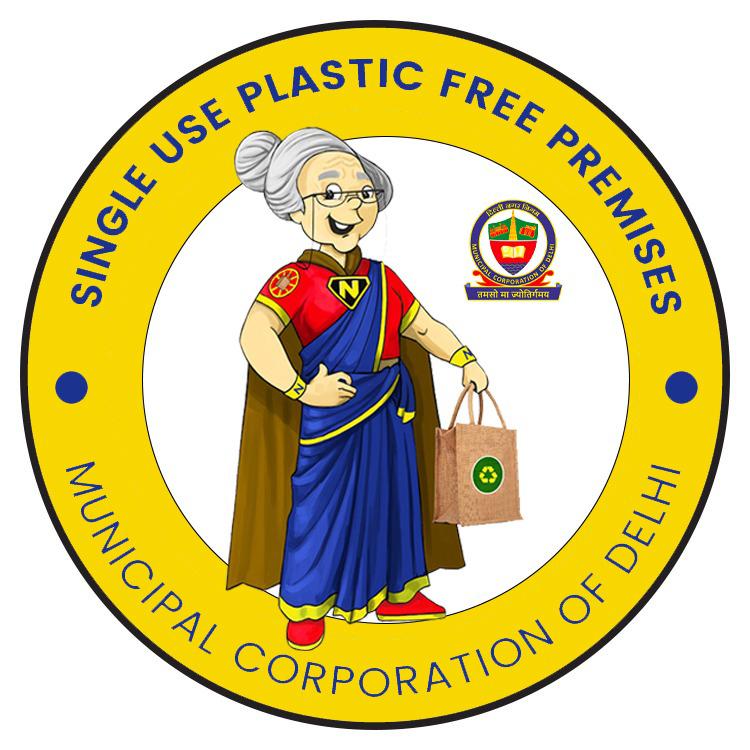 Monthly inspections will be done in schools and colleges, weekly markets, malls and shopping complexes, community centres, public health department, horticulture department and SUP-free certification will be made as a mandatory compliance.
Simultaneously, schools and colleges will conduct weekly awareness drives/workshops or events (like wealth out of waste products), install plastic collection Kiosk and canteens to mandatorily use non-plastic cutlery.
WALL ART
MCD is also planning to create a big wall art with people using different plastic substitutes and this shall be made near a plastic collection centre.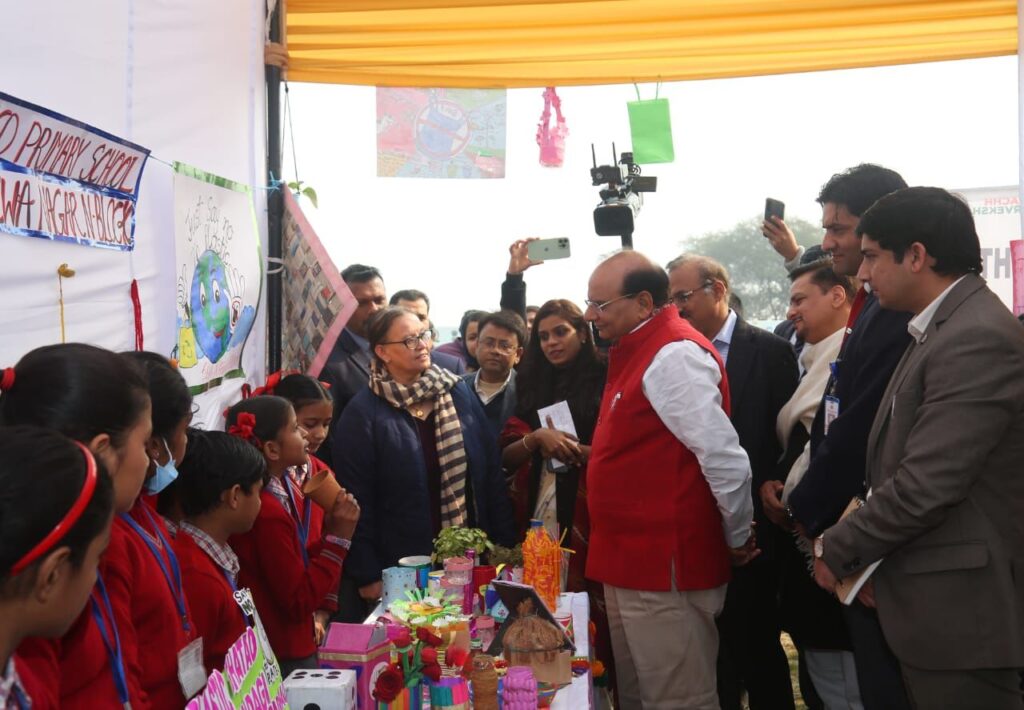 Graphics of monuments covered in plastic as hoardings to convey the message that if we don't change our habits today, future will not be kind. "During these 100 days, we will try to eliminate polythene that is lesser that 120 microns and single-use plastic. We are giving 100 days to let people understand the result of SUP, after this, we will take much stricter enforcements," Ms Ala concluded.
PREVIOUS STORY

CBC Manipur Won the Election Commission's Natio...

NEXT STORY

Chhattisgarh: Major Reshuffle of IPS Officers