Empowering Rural Jaipur
Published on 17 Dec 2020,

3:25 pm IST

5 minutes read
Highlights
Managing waste in rural areas, improving capability of grass root level of technical staff and uplifting female 'sarpanch' officials in a male dominant society is not easy as it sounds. But the determination of IAS Athar Aamir Khan made this possible in Rajasthan, where he is posted.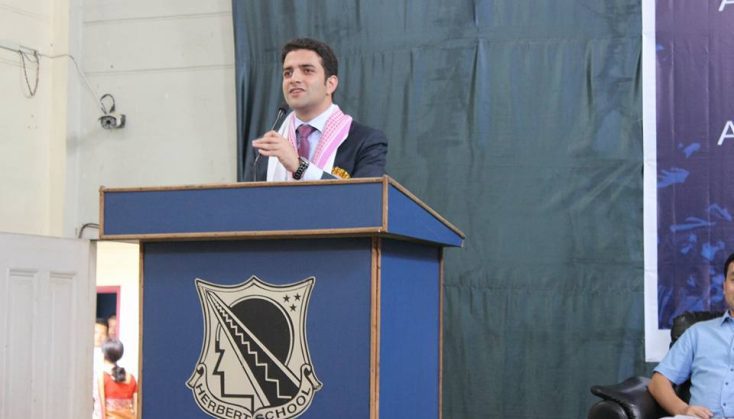 IAS officer, Mr. Athar Aamir Khan
Securing an All India Rank of 2, in the 2015 UPSC examinations at the age of 23, IAS officer Mr. Athar Aamir Khan became the second Kashmiri to top the examination, first being IAS Shah Faesal in CSE 2009. Since then, he has been uplifting the lives of people in his district by launching numerous initiatives benefitting them. In an exclusive conversation with Indian Masterminds, he elaborates on his various initiatives and how they have proved to be of help.
WASTE MANAGEMENT
Currently posted as the CEO, Zila Parishad in Jaipur, Mr. Khan along with the SBM Directorate has been working on the Solid and Liquid Waste Management for the rural areas in Rajasthan. A number of pilot projects have been taken up in the Jaipur district. In these projects detailed surveys of Gram Panchayats were done, the problem spots identified and the process of technology selection developed. Decentralized management of liquid waste through soak pits, magic pits, soak way channels and leach pits have been adopted in addition to door to door collection and segregation of solid waste. An elaborate system for composting biodegradable waste and resource recovery from solid waste is being set up.
"The pilot projects have given us an idea about what is working on the ground and whatnot. We are also trying to actively engage the local communities and local self-help groups. SLWM in rural areas has become a major priority for the department and is being focused upon from the highest level," Mr. Khan told Indian Masterminds.
QUALITY IMPROVEMENT PROGRAM
And herein lies the irony. While a large amount of money is usually spent by the government on the rural districts and the people residing in them, the quality of work on the ground is seldom up-to-mark. Though a lot of money is being spent in villages in constructing roads, buildings, drains, community toilets and Natural Resource Management works like Community ponds, anicuts, etc. but unfortunately, the quality of work in many cases isn't up to the mark. A major reason for this is the lack of capacity and motivation at the level of Junior Engineers, Junior Technical Assistants, and other grass root level functionaries.
"They are taught how to use modern design technologies, explained policy controlling features, and advance order to bridge this deficit we have started the "Rural Asset Quality Improvement Program (RAQIP)" in Jaipur district in which we are re-training our technical staff in modern and latest design techniques. We train them on how to ensure quality control in both materials being used as well in work execution. We have developed a number of handy tools and techniques by which quality assessment of works can be done. We are also focusing on sustainable, energy, and water-efficient designing and planning.,".
A number of technology institutes have been made partners for this initiative.
'MAHILA SARPANCH SASHAKTIKARAN'
Out of the 606 'gram panchayats' existing in the Jaipur district, around 200 have female Sarpanchs (head). But the male dominance manifests itself in the form of "Sarpanch-pati" or "Sarpanch Pita'' syndrome where the female sarpanch is made to sit at home and instead, her husband or a male from the family takes over the authority. To overcome this issue, Mr. Khan and his team have launched the 'Mahila Sarpanch Sashaktikaran' program which focused on the enabling and capacity building of the female Sarpanchs.
Under this program, the capacity building and training of female sarpanches through workshops and orientation programs are being done. In these workshops, female Sarpanchs are given detailed descriptions of the different programs and schemes of the government. They are taught the process of fund flow and work sanctions.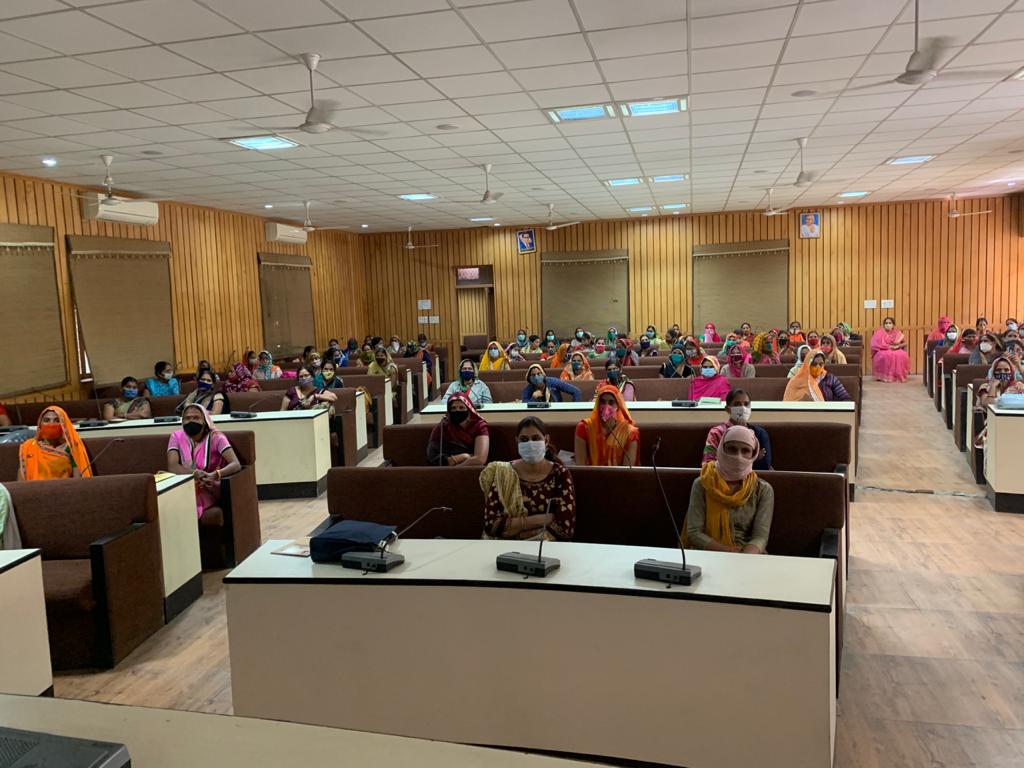 The women sarpanch were trained to understand the powers and responsibilities of a Sarpanch. They are trained in preparing village development plans. Detailed IEC material and easy to use guides have been prepared to act as ready reckoners for the female Sarpanchs.
In every block two Round table meetings of Mahila Sarpanchs with Block Development Officers and Female Sarpanchs have been scheduled every month in which ongoing works and the problems in their respective Gram Panchayats are discussed. Similarly, every month one district level meeting or a video conference every month is being set up in which Mahila Sarpanchs discuss the works and needs in their GPs with the CEO and district level team
"Through these block and district level roundtable meets, we want to institutionalise nad build a forum in which Mahila Sarpanchs can actively participate, raise the grievances nad also cross- learn from each other. Often good work done by Mahila Sarpanch in one village inspires and motivates many others"
Not only this, Mr. Khan has also initiated a kind of round table discussion, which will resume once the Covid pangs lower down a little, where every week or every fortnight, a meeting will be held involving the district administration and all the 'Mahila sarpanch' from every block.
"We have also issued strict directions to all BDOs to ensure that in all official meetings, the public representative herself participates. In their place husband or any other relative doesn't come," he told Indian Masterminds.
Mr. Athar Amir Khan is amongst those IAS officers who never gets annoyed or loses his cool. He completes his work with sheer hard work and dedication. He has only been in the services for 3- 4 years till now but has already accomplished years' worth of achievements.
PREVIOUS STORY

UP govt decides to promote more than 100 IAS of...

NEXT STORY

Preeti Sudan appointed as member of WHO's Pande...