How an IAS Officer became the 'STAR' of Meghalaya!
Published on 2 Oct 2020,

2:58 pm IST

6 minutes read
Highlights
IAS officer Swapnil Tembe is out to transform the dilapidated, worn-down schools of Meghalaya's East Garo Hills, so that the students get infused with fresh enthusiasm.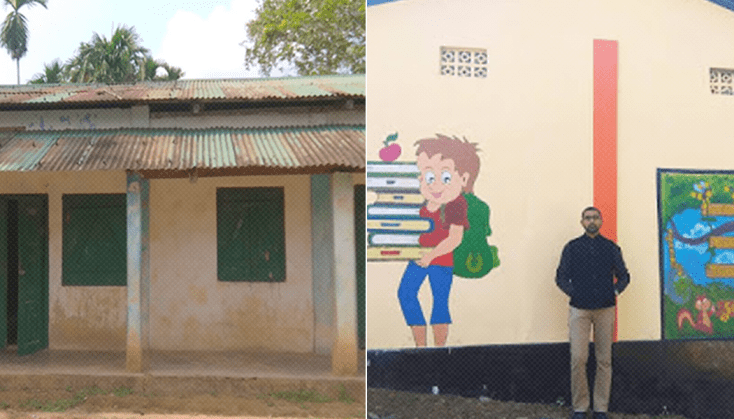 Mr. Swapnil Tembe changed the face of schools in Meghalaya
How often do you come across an officer trying his best to build up a broken-up district and give it a new identity? IAS officer Mr. Swapnil Tembe is one such person. Mr. Swapnil, the District Collector of East Garo Hills of Meghalaya believes that education is the foundation of life and has the power to bring about social change.
As a civil servant, Mr. Swapnil has changed and is still changing thousands of lives in the forgotten districts of Meghalaya. He has lit up the paths for hundreds of children who wanted to go to school, but couldn't, because of the dilapidated condition the schools were in.
In an exclusive interview with Indian Masterminds, IAS Swapnil Tembe tells us all about his dream to make Meghalaya a better place and how he was able to accomplish his dream!
The 'STAR' Project
Mr. Tembe believes that education is the key to development. He realized that Meghalaya is essentially a rural and remote kind of a place where education does not have much reach. "Mostly the students going to school were the first generation of people going to school in their families. The infrastructure was awfully poor. Nobody had their focus on its condition. It wasn't considered a priority, so we decided to do something about it", Mr. Swapnil told Indian Masterminds.
He came up with Project STAR which meant "School Transformation by Augmenting Resources". The plan was to pool in and improve the condition of the schools in the district with whatever resources available.
"We received a lot of support and help using CSR, from various community groups and organizations like Azim Premji. They came forward to train our teachers and this is how we tried to bring about a change with whatever sources we had," he said.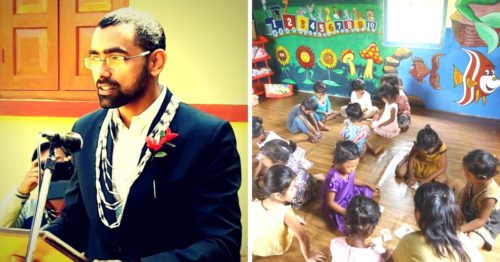 Adopting a school
Mr. Swapnil not only stopped here. He was full of zeal to do more for the little kids in the district. So he went forward and decided to adopt a school! "I wanted to motivate others to take part in the good cause too; therefore I went ahead and adopted a school using my salary of two months. And as I had wished, people got inspired and came forward to join in this campaign called "Adopt a School", Mr. Tembe explains happily!
"It was not just about repairing the school and leaving it on its own then, it was also about visiting it regularly and keeping a check on everything."
Challenges faced
Every good deed comes with its own challenges, and Mr. Swapnil had to face many of them, too. There were around 500 schools in the district and all of them were in tumble-down condition. Each of them demanded repairs. Going around the whole district and visiting each and every one of them and looking out for the repairs that needed to be made, definitely doesn't sound like a piece of cake."Nobody would like to study in a school with a ram shackled ambiance. To scale up such a huge number of schools, was a challenge", sighs Mr. Swapnil.
Another challenge that he had to face was of limited exposure. "In the last 15 years, no institution from outside has come into the district and nobody from here has gone outside. There hasn't been any sort of interaction with people from outside Meghalaya. To bring in that kind of exposure into people who have lived in a rigid environment all their life, was very difficult," he told Indian Masterminds.
Human capital was another challenge due to the shortage of eligible people in the area. "There were hardly any people who were graduated; the literacy rate was very low and finding people who could teach in the schools was very tough."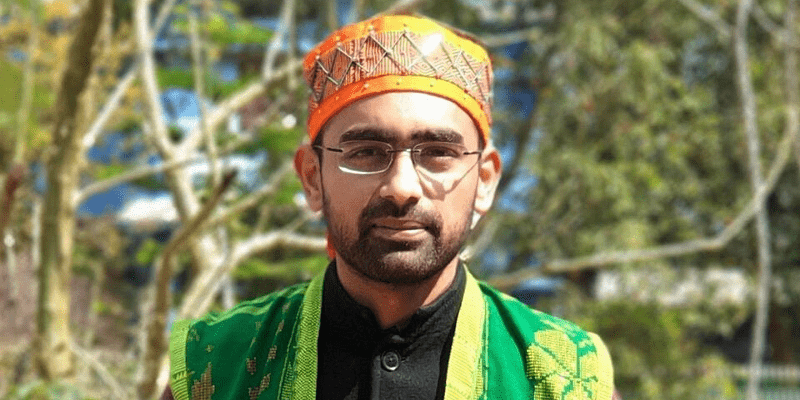 Lending a helping hand to migrant workers that were commuting
When the Covid-19 pandemic hit and India went under complete lockdown, migrant workers from all over the nation started relocating because of no income and savings. It impacted the daily wage workers, the most. In order to help these workers, Mr. Swapnil Tembe decided to start a relief fund for them. He started a crowd-funding campaign. There were a lot of disabled people too, who couldn't work. This campaign helped in promoting their stories too. "We received a lot of help in form of donations from across the county as well as from the locals of the region too. Organizations like Selco Foundations, Feeding India, and Gramin Sahara helped us with ration and necessities. We also engaged some youth to volunteer and they supplied the necessary items to households that were in need."
He remembers that time and tells us how they had to quarantine people coming back to their homes and because there weren't any ventilators or ICU in the region and no quarantine centers either, they came together and mobilized the COVID community at a village level. "Villagers used their local schools or made little bamboo/wooden houses for people who were coming from outside and in this way we managed to ensure that everybody was getting quarantined as soon as they come, to minimize the risk of spreading the virus." He happily claims that somehow everything fell into place!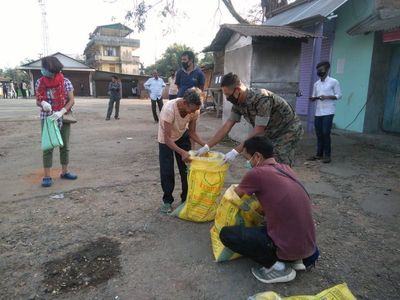 Message for the youth
Mr. Swapnil realizes that it's a difficult time for youth as well, especially for the ones who are about to start their career or are about to enter colleges. But he encourages them to be patient. In his words, "Instead of blaming your fate, or the time or anyone else, you need to adapt yourself to this new way of living. Use the resources you have. There are so many options available online, which will help you. Sign up for various courses and try to utilize this time well. Don't worry, everything will come into order!"
Indian Masterminds wishes Mr. Tembe the best for all his future endeavors.
PREVIOUS STORY

78 UP-Cadre IAS Deployed For Conducting 1st Pha...

NEXT STORY

Fireman Turned IAS Officer, Whose Motto is `Kee...