Making a 'Digital' Impact
Published on 15 Jan 2021,

4:07 pm IST

5 minutes read
Highlights
After developing Sonbhadra in Uttar Pradesh, IAS officer Sunil Kumar Verma took charge of food department and made poor beneficiaries lives better through digitalizing and tracking the system.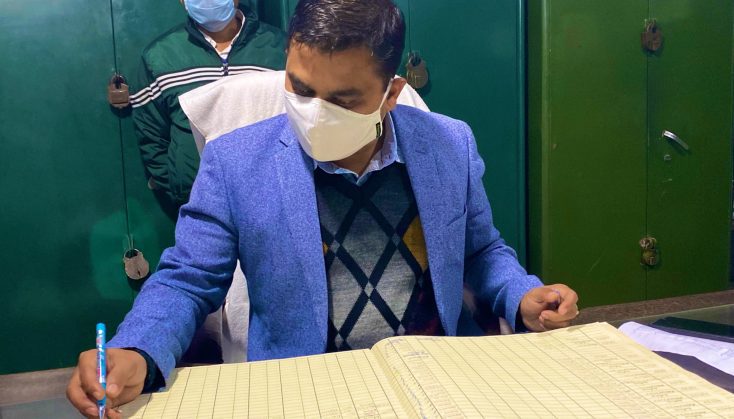 IAS Sunil Kumar Verma, DM Auraiya
IAS Sunil Kumar Verma is widely reckoned to be the force behind the development of Sonbhadra today. But his efforts do not stop there. He is continuously working for the people and also his fellow officers, with same zeal and determination.

In the second part of his exclusive conversation with Indian Masterminds, Mr. Verma explains more about his work in the field.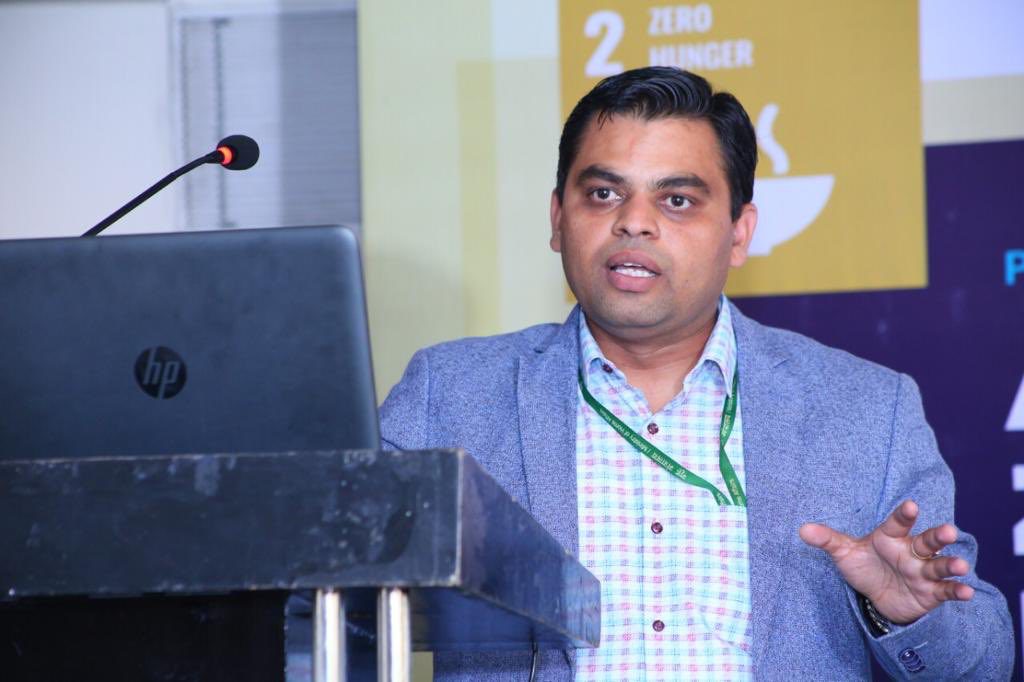 TRANSFER AND POSTING MADE ONLINE
During his tenure as the Controller of Legal Metrology, Mr. Verma started the system of online transfer and posting of people working in the Weight and Measure Department. He believed that there was no systematic order through which posts were designated, so he launched an online transfer-posting module through which every person's annual performance appraisal was recorded in a form. These performance indicators were filled by the employee's bosses, according to which they were marked. This enabled a rank system based on every person's work, on a state level, according to which they were transferred and posted.
"This sorted out a lot of corrupt activities going on in various departments. Now they could no longer pay money to receive postings of their choice and had to work hard to gain it. This merit-based online transfer system was quite successful" Mr. Verma told Indian Masterminds.
PUBLIC FUND MANAGEMENT SYSTEM (PFMS)
Mr. Verma was appointed as the Special Secretary of Food and Civil Supplies and was given the additional charge as Food Commissioner in 2019 in Lucknow when he came across the injustice being done to farmers by middlemen in the field.
"The food department procures wheat and rice from farmers at a Minimum Support Price (MSP), and they were paid through cheques. The middlemen used to take advantage of the situation and sold their produce, instead of the farmers'" he stated.
To overcome the problem, he introduced PFMS based payment system through which all the farmers' accounts were marked and the payment was made directly to them. They were registered and their Aadhaar cards and account numbers were linked. "In this way, we could easily identify if the payment is being made in the registered farmer's account or the middleman's account. Middlemen got eliminated through this process" he said.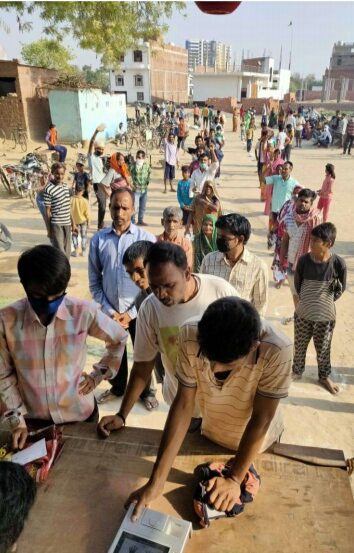 ONLINE BILLING SYSTEM
Farmer's produce is often procured for the Food Corporation of India (FCI) and a bill is claimed from the department. The entire billing system was on an offline basis, where number of documents was supposed to be attached e.g.: hard copy of the receipts, the farmer's details, etc. To save the hassle, Mr. Verma abolished the offline method and made everything online.
"This saved us a lot of time and increased the accountability of FCI. Otherwise, most of the times, one or the other document used to get misplaced which caused hurdles in the entire process" he said.
E-PAUSE BASED DISTRIBUTION
The ration that is supposed to be distributed among poor beneficiaries under the National Food Security Act, never even reached them half the time. All the entries were made offline through just a single entry in a register, and the Fair Price Shop holders took advantage of that situation by forging entries.
To tackle the problem, Mr. Verma introduced E-Pause machines which were biometric based. Any beneficiary acquiring the ration would have to put their thumb impression for biometric authentication approved by UIDAI.
"In this manner, all the ghost beneficiaries, who didn't even exist anymore but their families were acquiring ration on their names, were eliminated and this which led to a saving of nearly 2,400 crore rupees in the last one and a half year!" he told Indian Masterminds.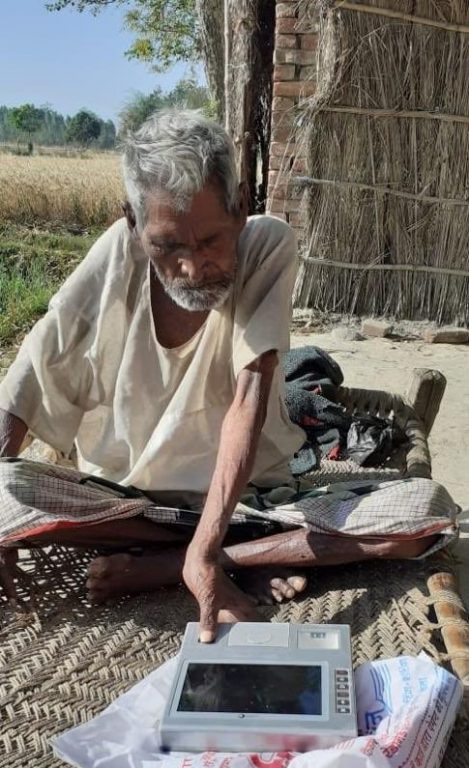 TRACKING DOWN VEHICLES
Mr. Verma put online based GPS tracking devices on the trucks and vehicles that picked ration from FCI for storing in block godowns for further distribution. This enabled the vehicles' monitoring and tracking system in his control room.
He explained: "The trucks used to divert and go to Nepal instead of coming here but now since\ the trucks are all GPS enabled, any route stoppage or diversion alerts us and we take actions accordingly. Gradually, diversions have come to a halt and we haven't received any cases so far."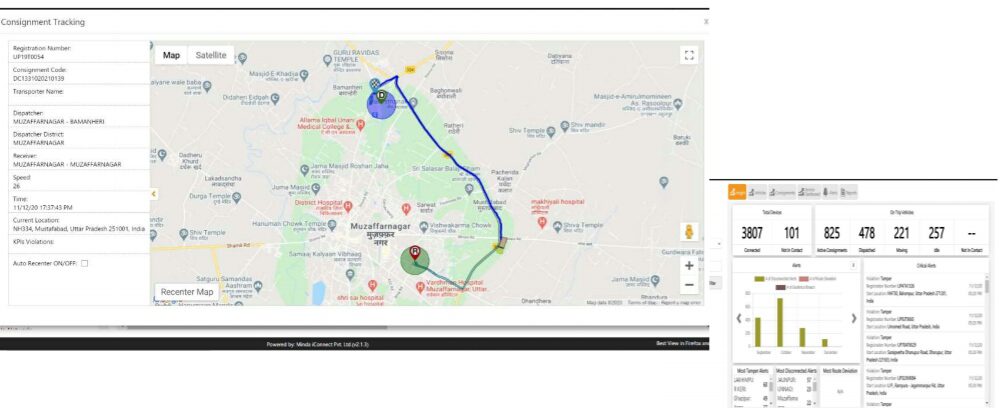 APOORTI APP
To make things easier for poor beneficiaries, Mr. Verma developed and launched the 'Apoorti App' through which the beneficiary would be able to get all the information regarding his ration on his phone itself.
"They could link their Aadhaar cards with the app, which will enable them to see when they had last picked up their ration, when the new ration will arrive in their block and when and where do they have to go to receive their ration next month. He could even raise complaints, in case of any problem, through the app" added Mr Verma.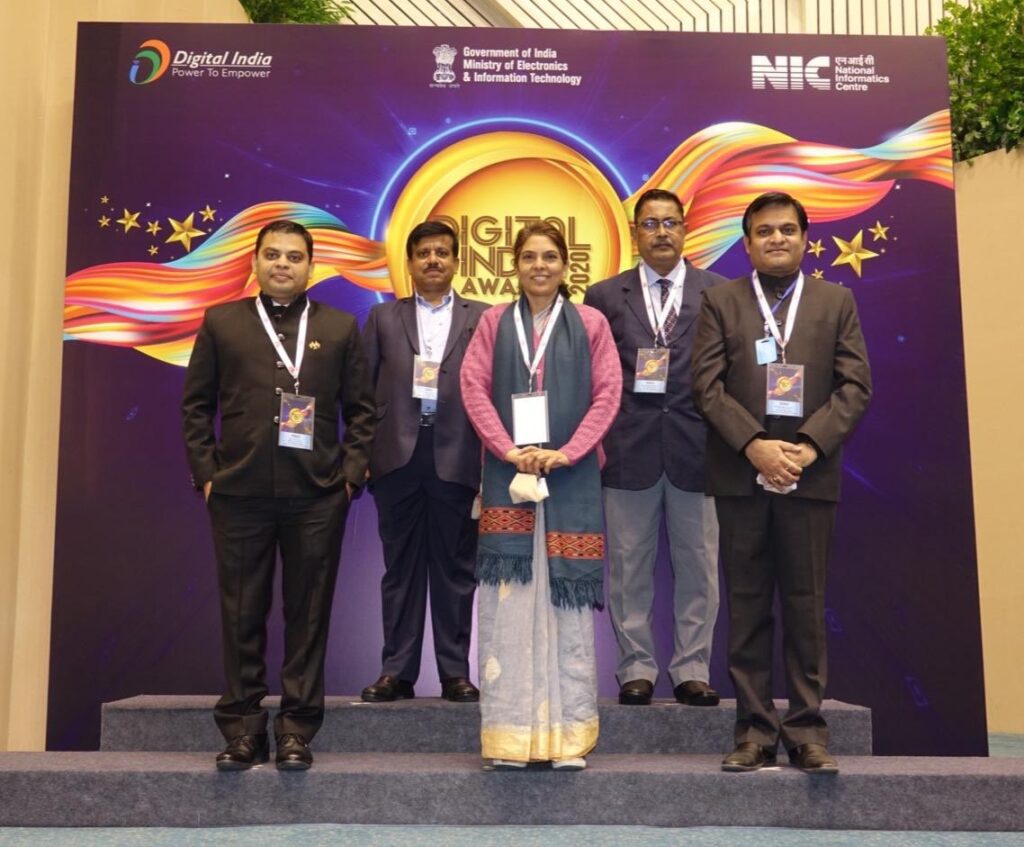 For his numerous initiatives, by making the best use of the technology, the Food and Civil Supplies Department received the Digital India Award by the President on December, 30th 2020. On January 1st, 2021 Mr. Verma was transferred and he now holds the post of the District Magistrate of Auraiya, Uttar Pradesh.
PREVIOUS STORY

MP govt appointed IAS Anand Kumar Sharma as Sec...

NEXT STORY

Newly Appointed IPS Punishes Junior Cop For Not...