Making Ramgarh a Top-Notch District
Published on 2 Mar 2021,

4:50 pm IST

5 minutes read
Highlights
IAS officer Sandeep Singh, posted as the District Magistrate of Ramgarh is working in all fields – including employment, health, and education, to uplift his district and make it among the best in India.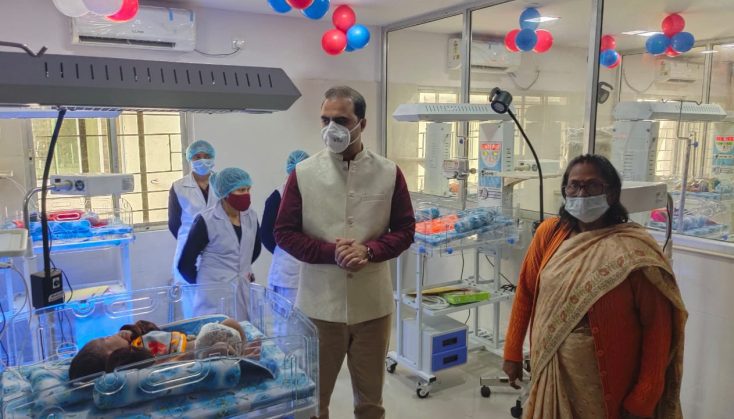 IAS Sandeep Singh inspecting the new born care units installed in Ramgarh
A military district during the British Regime, Ramgarh is one of the 24 districts in Jharkhand that begun its journey on the path to development mainly due to the efforts of its District Magistrate Mr. Sandeep Singh. A slew of development measures initiated by him have started bearing results.
Mr. Singh, the 2012-batch Jharkhand cadre officer talked exclusively with Indian Masterminds, regarding various new projects launched to bring Ramgarh into the list of best-developed regions of India.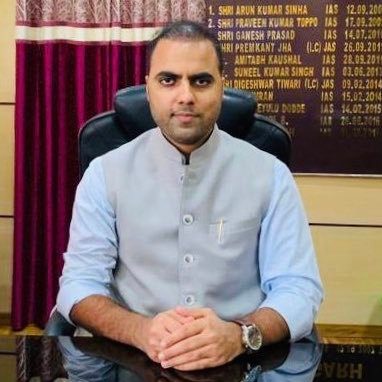 GENERATING EMPLOYMENT
The DM collaborated with the nodal institution – Global Opportunity Youth Network (GONY)- that deals in skills and employment-related programs and chalked out a multi-phased program.
The first phase includes field survey and requirement assessment in Ramgarh wherein they assess people's interest in the field of their skill, and after noting their educational background, decide in what field should they be skilled so as to benefit more. Being a mining district, the second phase involves assessment from the view of industries – their requirement for manpower and the skills that they need in a person to employ them.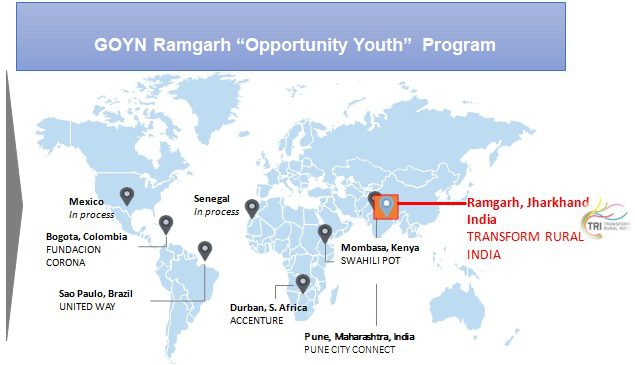 "We met with the local chambers of commerce, GONY, district employment officials, industry officials and discussed the detailed assessment, based on which we formulated a District Skill Development plan for 11 years. The target is to provide employment to 20,000-25,000 youth through the programs", Mr. Singh told Indian Masterminds.
'PAINT MY CITY'
In a bid to beautify his district, the DM started a 'paint my city' initiative, wherein he assigned different areas to volunteers from youth organizations and permitted them to paint the walls in whatever way they liked.
"Walls of the district were dirty and not aesthetically pleasing; so we tried to use the space and formulated this plan, where we engaged local youth organizations and provided them with paints, brushes, and anything that they need," said Mr. Singh.
He wanted them to paint their imagination on the walls. "They showed us some painting designs that they liked and once we approved of them, they went ahead and made beautiful paintings on the walls that were otherwise dirty and stale looking," he added.
It is a combined initiative of the Administration, Civil Society association, and Youth organizations. As of today, about 250-300 government buildings, schools, and places of gathering have been painted.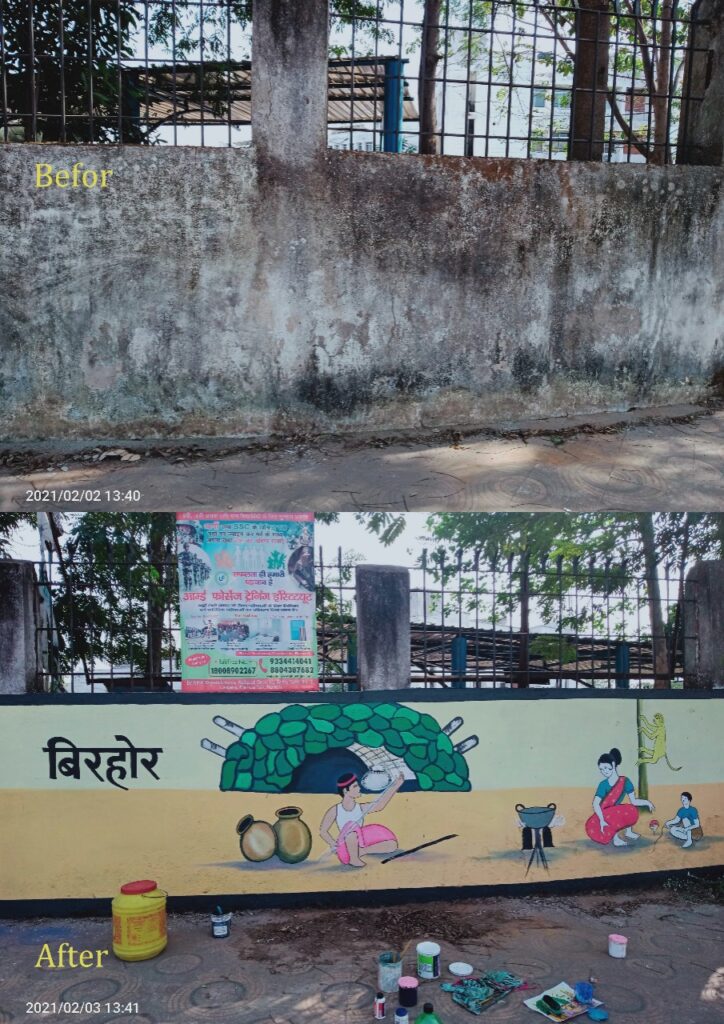 "Through this, we are creatively spreading awareness about various government schemes, coronavirus hygiene, nutrition, women-child related issues, promotion of local art-culture and tourism, etc. with the help of paintings," he told Indian Masterminds.
CARE UNITS FOR BABIES
Ramgarh was lacking in neo-natal facilities and had no special units to look after premature babies or babies suffering from neonatal infections or diseases. Residents of Ramgarh had to travel outstation because of this problem. Therefore, the DM took the responsibility of establishing newborn care units in the hospitals to take care of babies, right after their birth.
"With the help of UNICEF, the district hospital set up a 12 bedded modern newborn care unit, which was inaugurated 2 months back and is fully functional, automatic, and has all the required machines," Mr. Singh said.
Along with that, the officer also got approval from the Government of India to establish a fully-functional blood bank in the district, which was non-existent till now.
"Out of the 4-5 initiatives that we had planned to launch by this year, I am glad to say that we have already launched the newborn care units and blood bank and will soon open trauma and dialysis centers too," he said.
TRANSORMING KGBV
Mr. Singh is actively transforming the face of Kasturba Gandhi Balika Vidyalayas – residential schools for girls. To do so, he has prepared a district-level team of experts from different departments and surveyed every school while preparing a requirement plan for them.
"We launched 'Building as Learning Aids' and utilized the walls and floors of buildings as classrooms. We painted math tables, periodic tables, trigonometry/geometry designs, etc. and girls could learn from them," he said.
E-PATHSHALA
The coronavirus pandemic disrupted academic plans across the globe. It brought unprecedented challenges to teachers, students, and parents not only in the cities but also in the remote pockets. Taking advantage of the mobile coverage in the Ramgarh district and learning from the online education models adopted by universities and schools across the globe, Mr. Singh planned to reach out to students through virtual classes.
He said, "To make the classroom transactions familiar, the audio-visual content is to be developed by our own teachers. With this in mind, the 'Lockdown E-Pathshala', an official YouTube channel to promote the online platform of teaching-learning for students of Std. VI to XII was formally launched in April 2020. Approximately 2,06,113 students and 2,898 teachers are engaged with the government schools in Ramgarh. The initial idea was to conduct Facebook or YouTube live sessions with support from teachers across schools.
To visit the YouTube channel of Ramgarh's ongoing E-pathshalas, click on the link given: https://youtube.com/channel/UCfoDQYsMqQrAsUkdvSV95Iw
With the lockdown and no physical gatherings becoming the new normal, there is a need for a strong administrative will to make virtual classrooms a reality for restoring education among students. Mr. Singh's confidence in teachers and his own innovative ideas are making these happen.