North Raipur Celebrated Festival of Democracy with All-Women Polling Stations
Published on 18 Nov 2023,

9:00 am IST

3 minutes read
Highlights
Chhattisgarh's North Raipur constituency made history with all-women polling stations
Women took charge of the entire electoral process at 201 polling booths named the 'Sangwari booths'
Women officers expressed their pride in being part of this milestone, emphasizing the significance of all-women teams independently taking on such a crucial responsibility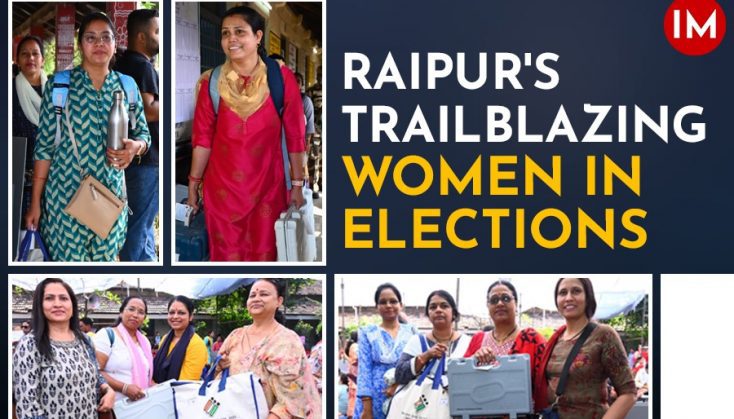 As the poll fever intensified in the five states where assembly elections are being held, a landmark event unfolded in the North Raipur constituency in Chhattisgarh where all-women teams assumed the mantle of responsibility for all election-related duties. This groundbreaking initiative marks an unprecedented chapter in India's democratic history, with women taking charge of the entire electoral process in 201 polling booths named the 'Sangwari booths'.
Every role, from presiding officer to polling officers 1, 2, and 3, was entrusted to women, demonstrating unwavering faith in their capabilities. A total of 804 women were directly assigned duties, with an additional 200 kept in reserve, ensuring seamless execution of the electoral process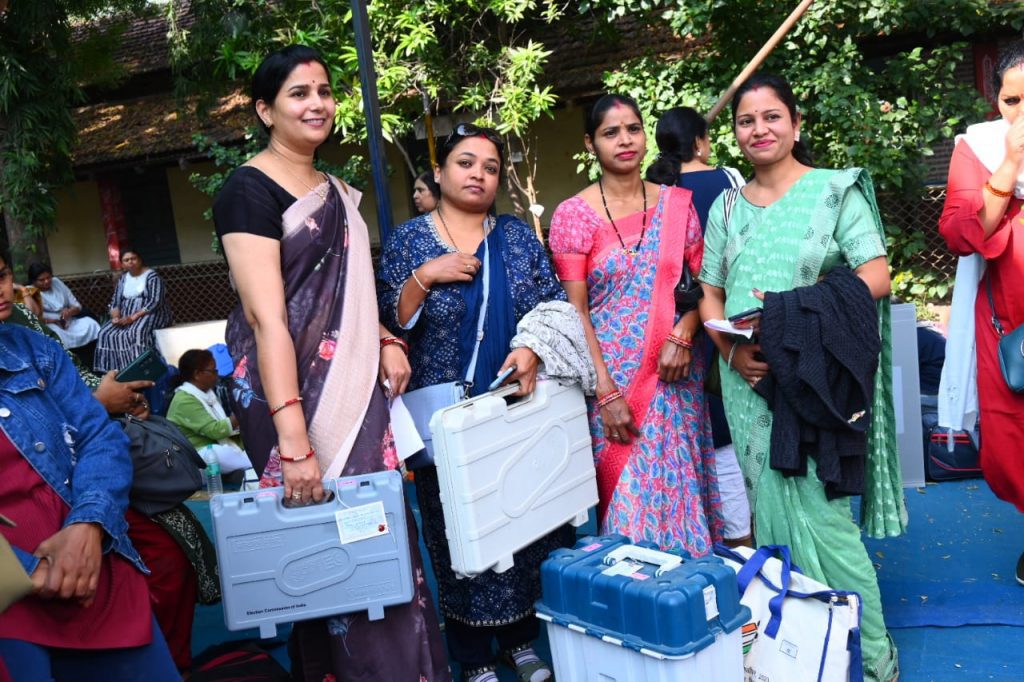 SYMBOL OF EMPOWERMENT
The decision to entrust the Raipur North Assembly constituency election to women was met with widespread acclaim. "It is a historic event when the entire team comprises women. They were confident of fulfilling this important responsibility. Raipur City South segment also had women personnel in half the booths. It ensured a significant role of women in the two constituencies," Dr Sarveshwar Narendra Bhure, Raipur Collector and District Election Officer, told Indian Masterminds.
SETTING A NEW BENCHMARK
The women officers expressed their pride in being part of this historic event, emphasizing the significance of an all-women team independently shouldering such a crucial responsibility. They were confident and eager to make a mark in the democratic process of the district.
"When we came to know that Sangwari Booth would have no men working in the election process, initially we were afraid that we would be burdened with more work. However, gradually, our confidence increased that yes, we can do it. Today, we have equal opportunities at work. So, we will also work equally," said Leela Patel, a primary school teacher in Raipur who was on election duty.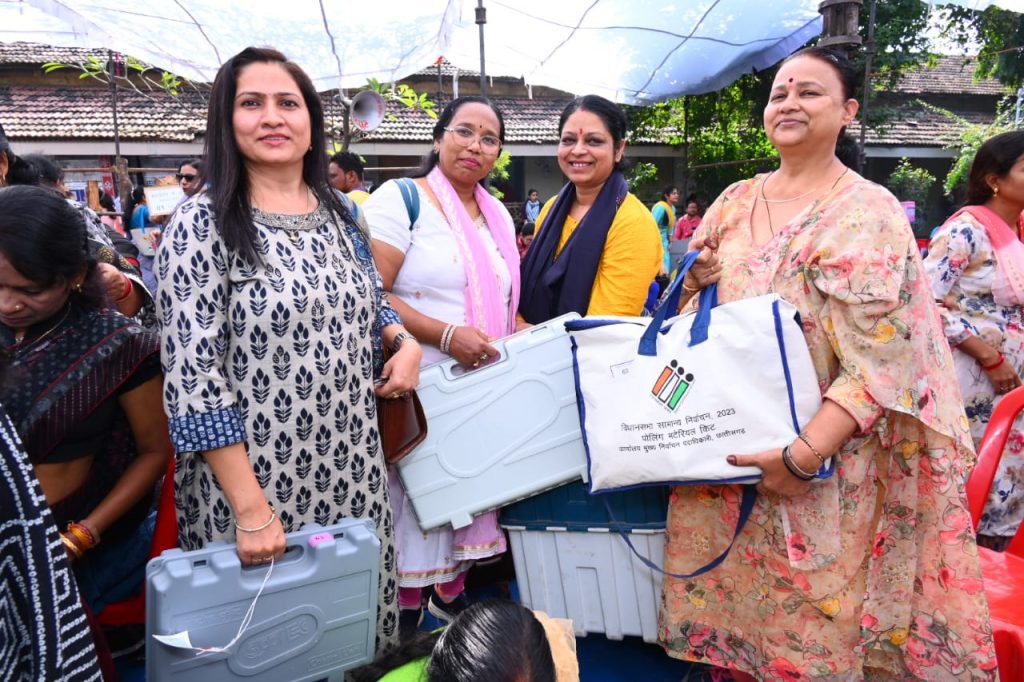 Another government teacher on election duty at a Sangwari Booth said, "We are very proud to work in this assembly election. The women have played a very important role in this event."
FOR AN EQUITABLE FUTURE
The success of this initiative is a result of the collective efforts of the district administration, the election commission, and the women officers themselves. Their dedication and hard work have set a new benchmark for women's participation in the democratic process. With a sex ratio of 1010, the Raipur Northern Assembly constituency was a fitting setting for this historic event.
In the intricate ballet of democracy, IAS officer Vimla R was the vigilant observer of the assembly elections while her liaison officer a steadfast ally – both women guiding the electoral process. Across most booths, the mantle of security rested confidently on the shoulders of women. Noteworthy among these trailblazers is Reena Baba Saheb Kangale, an accomplished IAS officer, steering the helm as the Chief Electoral Officer in Chhattisgarh.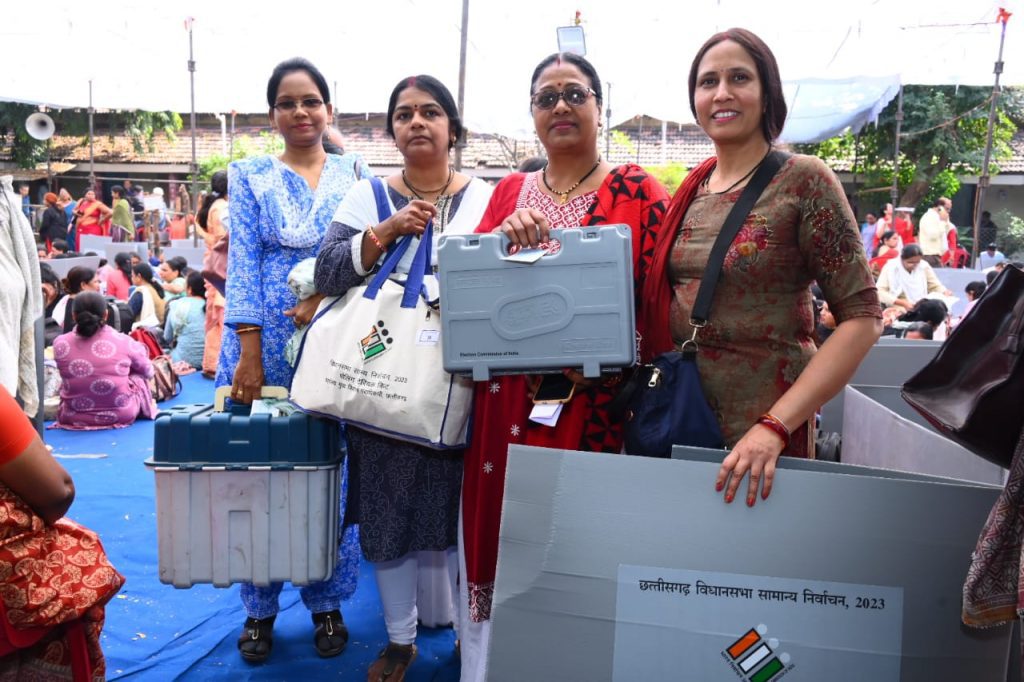 The all-women election teams in the Raipur North Assembly constituency is a significant step towards a more equitable and inclusive future. It is a powerful symbol of women's empowerment and a reminder that they can lead in making a positive impact on society.