Putting Shine on Bihar's Least Literate District
Published on 19 Jan 2021,

9:42 am IST

4 minutes read
Highlights
IAS officer Mr. Kundan Kumar introduced online learning and webinars in the schools of the least developed district of Bihar. For this achievement alone, he has been getting appreciation at national and international levels.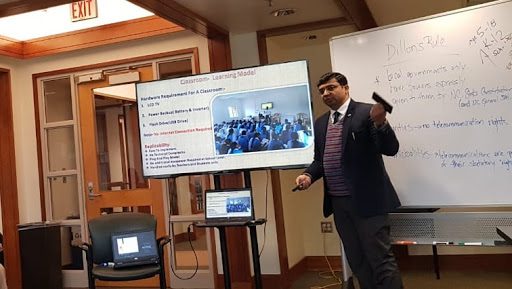 IAS Kundan Kumar giving a presentation on Unnayan Banka
Education is the root to success and keeping this in mind, various IAS officers took it upon themselves to do their best in the field of providing good education to young minds. One such pro-education officer is Mr. Kundan Kumar, a 2004 batch IAS officer of Bihar cadre.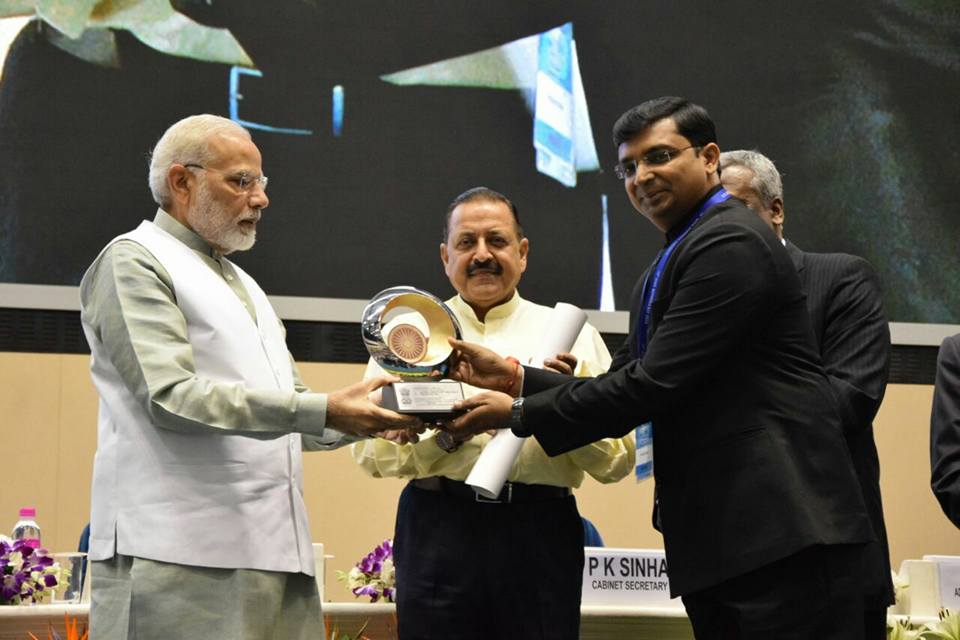 DISMAL CONDITION OF EDUCATION IN BANKA
Banka district of Bihar had an average literacy rate of 58.17 %, which was much below the national average. This, when combined with the startling fact that only 35% of the students passed the Bihar State Board Examination, clearly highlighted the dismal condition of education in the region. Mr. Kumar realized that something had to be done in order to increase the average literacy rate in the state.
Posted as the District Magistrate of Banka district in Bihar, Mr. Kumar launched a program called 'Unnayan Banka' meaning Upgrading Banka. This initiative aims to provide quality school education by leveraging technology with a focus on ensuring continuous monitoring and accountability in the system. The approach is towards institutional building, and ensuring sustainability through capacity building of teachers and administration.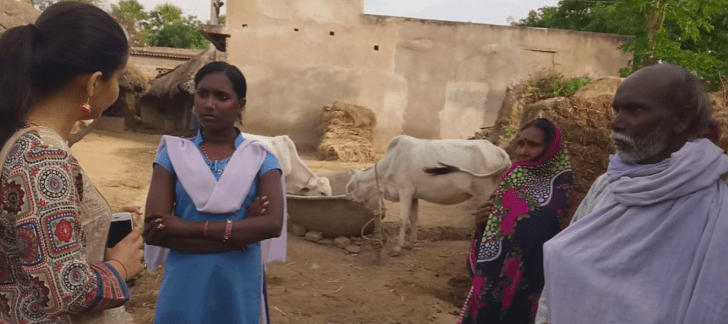 EMPTY SCHOOL CORRIDORS
Undoubtedly, there are numerous government schools in Banka, but none of them ever saw a flourishing number of kids sitting inside. Children disliked going to school, owing to the dusty walls, broken chair and generally bad infrastructure of the premises. They were much interested in sitting back at home and surfing the internet.
There was no furniture for students and they were sitting on carpets. Some schools had no science teachers and the students had never learned science as a subject before. But the funny thing was that there existed a computer room with an LED TV, but the rooms was apparently locked for years.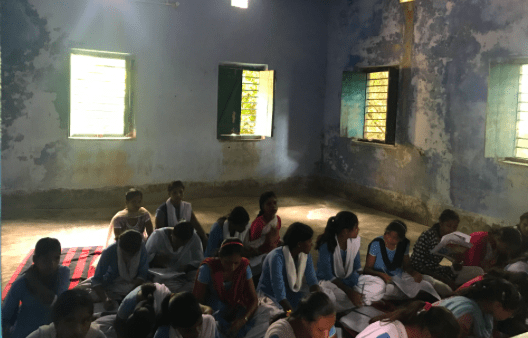 As Mr Kumar said in an interview, "I spent six months among the schools and children, initially studying the constraints in school education, suggesting a model for improving the public education system and skill development and discussing the problems and solutions with my team.''
LAUNCHING THE PROJECT
With bare minimum resources and little hope, Mr. Kumar and his team initially launched the project in five schools where basic infrastructure, including Smart TV, was available, and identified two highly motivated teachers from these schools. The first 15 days of implementation were extremely difficult – there were electricity cuts at the time of Unnayan classes; schools were not able to play the Unnayan session without IT support and most importantly, they needed a tool for continuous monitoring and accountability.
Proper training and motivating sessions were imparted to the teachers to acquaint them with IT operations. "Schools bought inverters from their development funds to avoid interruptions during the Unnayan classes. The support from all these five schools, the education department and the IT team of the district helped us set actionable insights for scaling the project while ensuring accountability through the best use of advancing technology" held Mr. Kumar.
PARTICIPATION OF TRIBAL STUDENTS
The involvement and performance of tribal and minority students were highly encouraging in the pilot phase. Soon, the majority of the students of Unnayan Banka belonged to the tribal and minorities. This initiative had created hopes in the students and their families to excel in academics and provide much-needed support to their families. For students who resided far away from Unnayan Banka schools, Mr. Kumar had arranged mobile vans to reach them.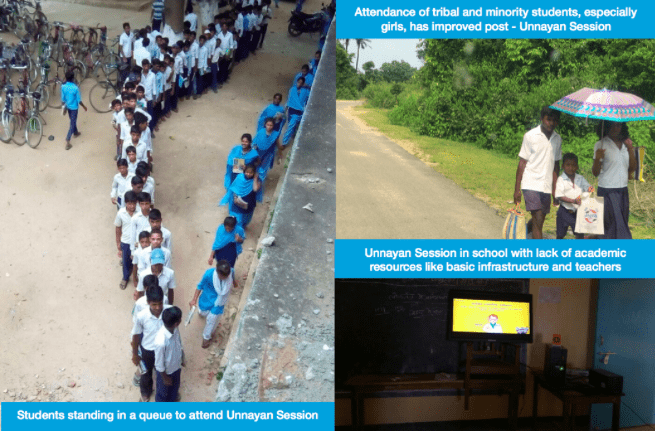 ACHIEVING INTERNATIONAL AWARDS
The online and offline project of Unnayan Banka, which started in the least developed districts of Bihar, won the Commonwealth Association for Public Administration and Management's international innovation award in 2018.
The prestigious award was received by Mr. Kumar at a function in Georgetown, Guyana. "Defeating Singapore in technology was tough. It is a special feeling when a programme that started in a small place with limited resources gets international recognition." Mr. Kumar said in an interview.
BANKA TODAY
What initially started in just five schools has now been implemented in all 143 schools in the Banka district. The initiative is also being replicated in different places in India such as Puducherry, Uttar Pradesh and Jharkhand.
It is soon going to be implemented in Classes IX-XII in about 5,000 schools across the country under the Central government's flagship scheme Unnat Bharat Abhiyaan (UBA). The project is going strong, riding on the enthusiasm of the students and their teachers.