Stopping a Riot and Ending a Social Stigma
Published on 30 Jan 2021,

9:29 am IST

3 minutes read
Highlights
Rahul Kumar, the District Collector of Purnea in Bihar has set high standards of smooth administration. His sensitivity towards people and social issues puts him in a different league.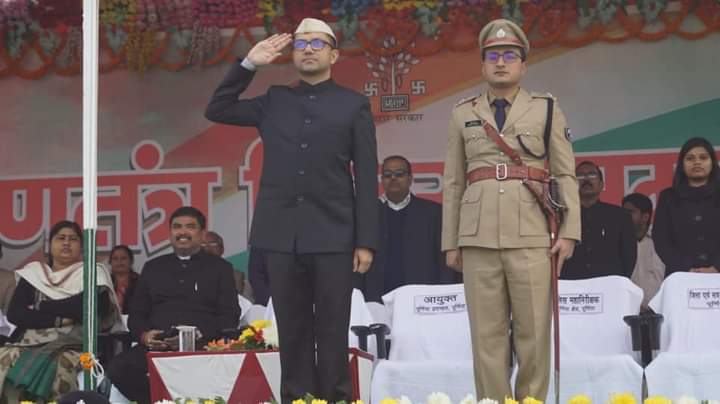 Being efficient and versatile are the traits one learns while moving through life. These can generally not be taught or learnt in schools. This here is an apt example of how senior IAS officer Mr Rahul Kumar averted a major communal flare-up in the Danapur area of Bihar because of his ingenuity and quick reflexes.
It was August 2013, and a major communal riots had erupted in the Mujaffarnagar district of Uttar Pradesh. In these clashes, 62 people lost their lives and thousands were displaced. At that time, Mr. Kumar was the SDM of Danapur, Bihar.
In an exclusive interview with Indian Masterminds, the current district collector of Purnea, Mr. Kumar recalled those turbulent times, on how the dar shadow of Mujaffarnagar clashes threatened Danapur in Bihar but eventuality it proved to be a huge test of the officer's mettle. The way he dealt with the developing situation turned out to be one of the biggest achievements of his career.
PRE-EMPTING RIOTS
Said Mr Kumar" Not only UP, but whole country was going through bad time and people were scared. Anti-social elements got a golden opportunity to use the fear and make the ground for communal clashes. In Danapur, a similar incident happened. Some people tied a meat loaf on a Hanuman Temple. Their agenda was very clear. Those people wanted to incite a violence by targeting the sentimental values."
If not tackled properly, this incident could have led to major riots between the communities. But all thanks to quick decision-making ability of Mr. Kumar, nothing of this sort happened and Danapur remained peaceful. His team got active in no time, made few arrests and also communicated with people to not react under any emotional influence. With the support of police and people residing in the area, the situation was under control. Mr. Kumar still feels this is biggest achievement as the incident was not reported in any media.
Chuckled Mr Kumar, "In bureaucracy 'No News is Good News'. Mostly negative things make headlines today. I always focus on an efficient administration. If there is no irregularity, there will be no news."
A SMALL GESTURE CAN CHANGE THE MINDSET OF PEOPLE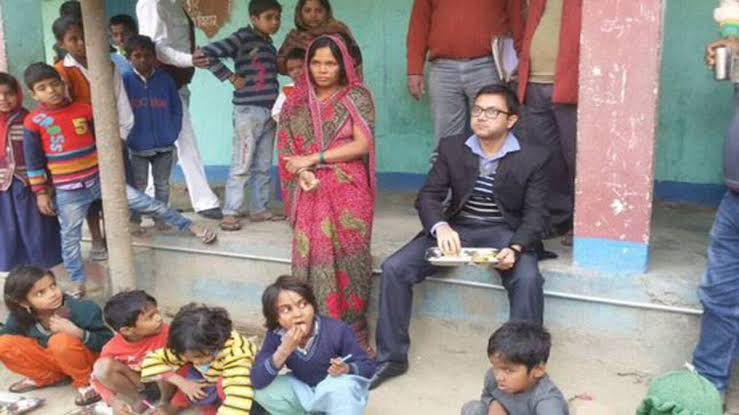 Recently, a picture of an IAS officer eating mid-day meal made by a widow got viral on the social media. The officer was no one else but Mr. Kumar himself. When asked about the incident he said, "I was posted as the DM of Gopalganj. During one of my school visits, I found that parents were not sending their kids to a primary school. The only reason was that the cook was a widow. People wanted her to be fired. This was not at all acceptable for me. I talked to them but they were unrelenting. They felt that eating the food would lead to their bad fortune. I didn't have much idea about how to tackle it. Fortunately, at the same time the meal got ready. I said that I will have the food. I ate it and this small gesture of mine was able to change their mind. I didn't have to say a word after that".
With this smart move, Mr. Kumar established that one small gesture can go a long way in changing the attitude of people.